Friday, December 03, 2010
So I am pretty excited, as today was weigh day and I have lost another 2.5 lbs, bringing me to a total weight loss of 20 lbs since I started with SparkPeople a short 3 and a half Months ago :)
I LOVE this site! I have never Bloged before ( It's my new found confidence ) but I wanted to share my achievement with everyone because you guys helped me make it happen. I finally found a team that I love, and they have made me feel so welcome!
The reason I started this journey was to lose the excess weight from having a baby 7 months ago, which was not coming off even with my regular diet and exercise plan. 3 and a half months after the baby was born I was still at the same weight I was at when he was two weeks old! Frustrated, I decided to join SparkPeople. The food tracking is what made a big difference for me, along with changing up my exercise regime to include Circuit Training ( Jillian Micheals I love you )
I have surpassed my initial goal and only have 6.5 lbs to go to reach my revised goal!!! WHOO HOO!!
It's not just the weight loss though...I have gained SOO much more than that! I am stronger than I have ever been in my entire life, which makes caring for my baby boy so much easier - My mind is sharper too!
I want to wish everyone a fantastic weekend :)...Tomorrow is my staff Christmas Party, and I am looking forward to showing up looking fab in my new outfit!
Below is a link to my most recent photo :) I hope to get an updated one soon as I have lost a few more lbs since this was taken!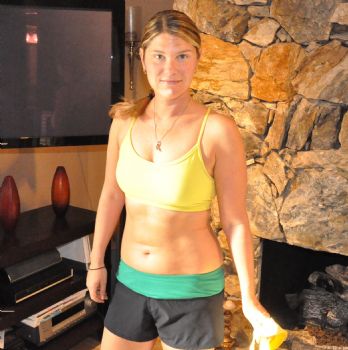 Thanks for taking the time to read!

Sincerely,
Melissa