| | |
| --- | --- |
| | MEDUSA1977's Recent Blog Entries |


Monday, July 14, 2014
I need to blog more, life just gets so busy and sometimes it feels like another chore. Although honestly, even though no one really reads this it's good to keep a journal of successes, failures, struggles, strengths, etc... if for no other purpose to be able to see what kind of patterns I fall into.

Here is a definite pattern for me: Holidays.

Geez Fourth of July weekend really did me in. Went to my sisters in Indiana, which is about 1.5 hours away. I came prepared made Veggie chili (nothing but protein packed goodness there) and well I also made 2 different types of cornbread (not so healthy). I also brought, as requested: 2 different types of bruschetta; cannellini bean and sun-dried tomato and regular tomato basil.

Anyway I went in with a plan, but a few hours in that plan went right out the window. I mean it could have been worse I actually completely stayed away from the dessert table. And while I did eat a bit more than I planned on the big kicker was the beer. Oh the beer, the many many beers.



Since the Fourth I've been struggling to get back to logging in on Spark, tracking, and most importantly getting back to regular 5 days a week exercise.

So here I am 10 days later, I've been keeping track of my points yesterday and today and I'm determined to stick with my exercise schedule this week.

I think the major thing I've learned is that it's ok to get a little off thrown as long as you don't give up. I mean life throws some wrenches in the works and not everything is always going to be perfect or according to plan, but instead of getting bummed and taking the easy way out, you just got to keep trying and get back to doing your best. Right?

So I'm trying to make that the new pattern, always getting up, dusting yourself off, and getting back up on that bucking bronco I call life!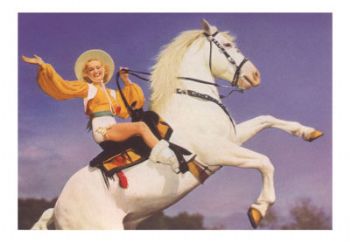 What's with the cowgirl imagery? Heck I don't know I just thought I'd run with it. Hi Ho Silver!





Wednesday, May 21, 2014
I started back up at Spark People quietly about 8 days ago. I weighed myself and I'm starting off at my heaviest weight EVER: 266lbs! I've never shared my starting weight before because well, it's kind of shameful to me. Just typing makes me want to immediately erase like if I don't put it down no one will ever know. But the fact is I know and no matter how I try to conceal it, that's the truth 266 lbs. Does that mean I'm a terrible person? No. Does that mean I'm unattractive? No. Does that mean I'm putting my health at risk? You betcha. And that is why I am doing this, to be healthy.

This week I've been focusing on getting back into the swing of things. recording food daily, trying to stay with in my calorie range, and getting at least 4 days of exercise.

AND I lost ZERO pounds, yep you read that right a big fat 0.

So here's what I did right:

I recorded food everyday

I pushed hard and did more exercise than I planned on, which included some of the really hard crdio, well hard for me which included Jillian Michaels 30 day shred, Daily Burn cardio Dance, and Biggest Loser Wii on the challenging mode. I busted my butt.

I logged on to Spark everyday.

I drank less when we went out with friends, everyone was like, wow you've been drinking that beer forever! Dang right, I really didn't want all those calories, I mean the beer was tasty but I didn't need 20 oz of tasty!

On reflection, here's what I did wrong:

I went over my calories 4 of the 8 days. One day which was my Mom's bday surprise bash I went WAY over, like 1000 cals over.

I'm not eating enough protein, potassium, calcium, zinc or Vitamin D.

I need to plan better for when we go out with friends. I did try to choose better when we went out for lunch. I got the roasted red pepper hummus instead of the veggie skillet with cheese like I wanted. Still it would have been better to just skip lunch there and eat my salad I had prepared when I git home.

So I was pretty bummed when i weighed myself, seriously not 1 pound but I'm not going to let it get me down. I'm going to keep pushing. I'm already doing better staying with in my calorie range. Tomorrow I'm headed to a craft beer event to represent our husbands as the wives of Blues and Brews. My game plan is eat well but save room for two beers and then after to beers I'm out.

Friday we have a weeding to go to, I'm trying to figure out a game plan for that. I'm a vegetarian and usually there's nothing but fatty carbs for me; butter and rolls, mashed potatoes, maybe pasta, if I'm lucky there will be some salad or green beans. I'm thinking that I should eat before or at least eat a salad or something before we leave. My husband and I are planning to exercise that morning. Wish me luck!









Wednesday, May 08, 2013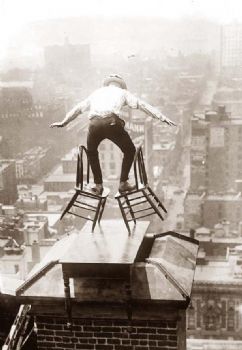 I have been really struggling as of late. I feel like the whole best laid plans of Mice and Men is happening to me.

I really need to figure out some balance and how to focus on more than one thing at once.. I am not a good multi-tasker. It seems like the weeks I'm really rocking the whole healthy lifestyle change thing are the weeks I'm not getting enough work done.

And the weeks were I'm hyper focused and stressed about work well I'm not doing so great on the nutrition and exercise front.

Somethings got to give here or I need to find some help or method to learn how to balance my life better.

Of course it also doesn't help that I also seem to have a self sabotage switch built in. The scale has seriously not been budging and it gets me so down, then I down like half a pizza or half a dozen who gives a sh#t cocktails. So that reaction isn't helping, its been a little better this week but I just feel liek I'm losing steam here. My motivation is at a severe low.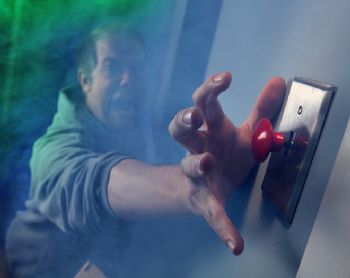 How do you guys handle balance in life? Any tips in balancing a hectic work schedule while still focusing on healthy choices, fitting in exercise, staying motivated, and still having some fun while doing it all?







Wednesday, April 10, 2013
Music had always had a big part in my life. I've found that in the last few years I've stopped a lot of things that really made me happy and really made me, me. I've let my weight gain really hold me back form things that are enjoyable especially in the music area. I stopped being in band because I was just kind of embarrassed of myself, I mean you can't really hide behind anything on a stage. I mean it's not like we had any gigs but merely discussing the idea would send me into a panic.

Or even going to shows, I love to get up front and dance and have a good time, but in the last few years I either hang far back or just don't go to avoid being the fat girl up front blocking everyone or worse getting looks because I'm taking up to much space dancing.

I also used to do podcasts and music reviews for my friends website. I really enjoyed doing them but then my friend started posting pictures of me at different events and i just couldn't stand knowing that everyone was seeing these horrible pictures. So I got really "busy" and stopped doing them.

It's amazing to think of how much I've left go of because of how self conscious I've become. The funny thing is that all my friends think I've got such great self confidence and I'm just wondering where its hiding at, I seem to have misplaced it in the last few years.

So one of my goals is getting back to all the music and activities I love. It makes life more fun.

I've downloaded some great music apps like indie shuffle, pandora, 8 tracks, and pitch fork. In the next year I plan to get back at playing the guitar and actually learning to play that keyboard
I bought like 3 years ago.

There's so many parts to this weightloss thing, its not just about diet and nutrition but about working through some stuff and learning to live the life you want to live. I used to think, well once I loss weight I'll do this, but I'm slowly starting to realize that just being on the right track and in the right mindset is what i need to start doing the things that I want to do.





Wednesday, April 03, 2013
I've started like 3 blogs this week but got distracted with other things, boy it's been a busy week.

So here's the run down.

Thurs- Worked during the day and then made it to the Picasso in Chicago exhibition at the Art institute. The hubs and i had lots of fun doing that. Ate a quick dinner at Roti, it was ok.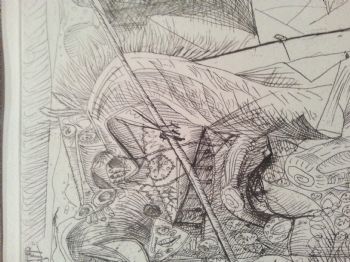 Fri- Hooky day with the Hubs! We both took a much needed day off from work. We spent the day wandering on Devon Ave, going in and out of little shops and grocery stores. We had a gift certificate for an Indian restaurant and had some really good eats. My favorite which is probably not that great for me was delicious! Also went to this really cool bookstore that had some interesting looking books but what did I buy? A bollywood workout DVD, hehe! It was my reward for my 10 pound loss!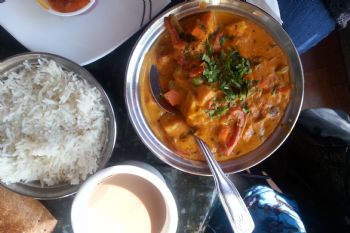 Sat- Started good, went to brunch at my friends house. I made a fruit salad, did not eat any sweets, and stayed with my 2 mimosa limit. I was supposed to exercise that night but I helped clean and then had to get my purse which I left behind at my friends. I went to pick it up and we ended up staying to watch Harold and Maude, and I polished off the lasst of the mimosas. Whoops!

Sun- Went to my in-laws, lets just say I did not do so well. Although I was the victor in the easter egg hunt once again. We had planned to make up for not working out on Sat, but by the time we got home it was 9 pm and we were tired, and we let all the excuses overtake us and we lazily watch a movie instead.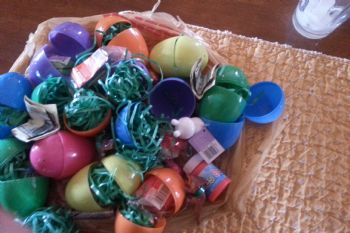 Mon- Back on track, worked out, feeling guilty that I pretty much have not participated in the Team Challenge. Also realizing I have a real problem with weekends, sticking to a plan and also having balance between making all the right choices and having some fun.

Tues-Good news!!! Lost 1.5 inches from my waist and hips and 1 inch from my thighs, Woohoo!!

Did Jillian Michaels 30 day Shred- Eek was i feeling it during this. Had a stressful day at work and was tired but i made it through.

Weds- My muscles are sore from Jillian yesterday. Tonight I'm going totally old School and working out with Gilad, my dad and I used to work out to his TV show when I was in High School! hehe!

Well if the scale isn't kind tomorrow i only have myself to blame!





1 2 3 4 5 6 7 8 9 Last Page

Get An Email Alert Each Time MEDUSA1977 Posts