| | |
| --- | --- |
| | MCGEEKY's Recent Blog Entries |


Wednesday, February 06, 2013
I was doing to great. I had lost 10 lbs.. and to most this doesn't seem like all that much but to me it was SO much.

My set back could not have come at a worst time for my self- esteem. My older brother (whom I very rarely hear from) calls to tell me "Nee Nee! I was on your Facebook, and you are looking really... unhealthy. Have you gone to a gym or anything? You know my nieces will look to you as a role model and I don't want them to be obese. It isn't healthy"

Gee ya think?! and No Binx, I just felt like being fat. I thought it was a good look on me!

Like I don't know I am FAT?! I am the one who cant catch her breath when she plays with her children. Who can't go outside and keep up with my girls at the park. The one who starts panting just carrying laundry up stairs. Feeling very discouraged I decided to step on the scale and remind myself how far I have already come.... A mini pep talk if you will... EVERY POUND COUNTS!

Only to see that I have GAINED BACK 5 OF MY 10 POUNDS BACK!!!! I have kept up with exercise and eating healthy, I cut out all drinks except WATER! and I GAINED 5 POUNDS....


I now just want to curl up and cry.

But even in the mists of my pity party .. i still haven't bought a box of Girl Scout cookies and polished em off! - Although i REALLY want those Samoas my Daughter is selling!

:'(




Tuesday, January 22, 2013
so I have been a huge slacker lately. I have a list full of excuses I could throw out there to make myself feel better and justify my actions, but what it comes down to... is that I didnt make the time for me. I made other things a priority and neglected myself.

Now I, as a parent, would never put my babies on the back burner, so why do I allow myself to do it to me?

I am important. My health is important. I am struggling with the life style changes that I have made. Not that they arent for the best but my mind is so used to taking the easy way out, it doesnt want to fight for this.

Luckily, I have a great friend who is very motivating. She has been helping me with the small things, and willing to help me through the bigger changes. (unfortunately, she is also deploying this summer) But I am hoping to have a stronger resolve and better will power by then.

-A





Wednesday, September 12, 2012
So Bug was nice enough to bring home the cold going around the school. It hit me HARD! I am fighting like hell to be half catatonic. NO amount of coffee or tea or sleep could give me the energy I needed to complete my day. So I wimped out. and the man of my dreams was SUPERDAD all day and even let me take a nap while he cleaned. I am seriously a lucky girl...

I need to kick this crap soon though.

Side note .... anyone know any healthy soups that might help me (and the rest of the family) feel better?


-A




Sunday, September 09, 2012
My Sunday was going to be my day of rest. Instead Sunshine woke up with a rash on her back, Chacha has (what I hope is) a cold, Bug was having a need all of Momma's attention kinda day, and Hubby had the day off, but was no help.

I am not ba mouthing my husband when it comes to parenting. He is just used to me taking on everything on the home front. He works and provides for our home and helps out when adn where he can. But with our little ladies growing up, he just cant seem to catch up.

So after asking him to get medicine for Chacha and waiting for 20 mins and still not seeing him emerging into the living room where I was cuddling the miserable baby, I sent Bug after it. Within two seconds Bug brings me down the fever meds. I get Chacha cleaned up, fever reduced, hydrated and down for a nap.

About the time Sunshine realized her itchy back was now becoming painful, so I ask Hubby to go get the itchy lotion and allergy med for the hives. After a while, hubby comes down frustrated cause he can't find anything. Bug jumps up and grabs the needed items and a washrag with cold water on it to help her sister. (Proud mommy moment) Now Sunshine is practically screaming in pain, i get her all cleaned up and she passes out from crying too much. (my poor baby)

I asked hubby to help Bug with her "homework" (not real homework but we bought her a workbook for her school age and she calls it her homework) while I laid Sunshine down in our bed. I am upstairs stripping her bed and washing all her clothes (don't know what caused the hives but I would prefer if they didn't make a comeback) when I hear hubby and Bug arguing.

I come down stairs to find a grown man fighting with a 7 year old about how the correct way to write a 2.



REALLY?!?



I was annoyed by this time.
I stopped the fighting Bug went to her room to read.
Hubby expressed his annoyance that he works too much. He feels like he is never here, and the kids dont listen to him, but they listen to me. (Like its my fault.) i fought the urge to snap back with "they listen to me cause i am ALWAYS here." I told him to calm down and talk to the girls. they maybe young but they can listen and maybe it will help.

then he spent 2 hours making salad. and took Jade for a walk. Leaving me to clean the house. AGAIN today. will prob be up until wee hours washing all the bedding and Sunshines clothes.

*SIGH*

Its a good thing I have a mommy's immune system. Ya know the one that allows you to be around sick kids all the time and never sleep and never get sick, just warn down.


I realize I am whining, I am very grateful that I have been blessed with a husband to be annoyed with, (but that i love like crazy) two beautiful daughters to destroy the house, (and give the best snuggles, even if they don't feel well) and to be a nanny to the most stubborn baby girl (who I will always love as my own).

Okay i feel better just had to get it off my brain. Now if you suffered through my woe is me pity party, please answer me this,


HOW CAN I PRAY FOR YOU TODAY?

-A






Thursday, September 06, 2012
so after a week of consistency, I was going to slack today. My 3 year old Chesapeake retriever, however, had different plans. I walked Bug to school today. In the rain. With two half asleep kiddos in a stroller with a rain protector. At least some of us were dry. Bug was puddle jumping in her rain boots umbrella and rain coat. Me, well I am a freaking genius so I was in a hoodie, jeans, and my favorite walking shoes. (Notice how none of my stuff hinted to water resistant?!) 20 minutes and 1 mile later, I am soaked, annoyed, chilled, and hungry.



Sunshine and Chacha went back to bed for about another hour or so. I took a hot shower, threw on my favorite rainy day shirt (Actually my husbands thermal shirt) He is so tall (in comparison to me anyways) it is practically a dress, some pajama pants, and fuzzy socks and began cleaning the house. After accomplishing the whole downstairs, children awoke and promptly began destroying my hard work.

the rest of the day pretty much was similar. I got bug from school and came home, did the homework thing, and then started cooking for dinner. I have been on a soup kick lately, and was just going to take the easy way out and do canned soup due to lack of energy on my part, but i watched a video blog by KASTASTROPHY about thanksgiving. I know I know I know. its a ways out, but like the beautiful woman in this blog (vlog? I am not sure what it is) I also like to plan. I am a planner i like to know in advance whats coming, or what i have to look forward to.

I was inspired by her idea for a thankful thanksgiving. Holidays are a hard time for most people, and staying on track is hard, but do-able. I was like "self, if she can inspire you in november, then be inspired now and cook some real food for yourself and your babies." (in case you didnt know this I am kinda bossy when it comes to telling myself what to do.)

So i made a veggie soup from scratch all with fresh ingredients and it was awesome.

After said awesome dinner, I let Jade out to use the bathroom.

No i didnt put her on a leash cause she is old and never goes anywhere . to pee and right back to the door. (she is as lazy as her momma) tonight though, she decides she needed a run. I chased her, In my pjs and barefeet across all of base housing. before catching her and escorting her home.

so Amber -0 Exercise-2 miles, both in rain.

i have decided i am done with today. i am going to bed, after i blow dry my hair yet again.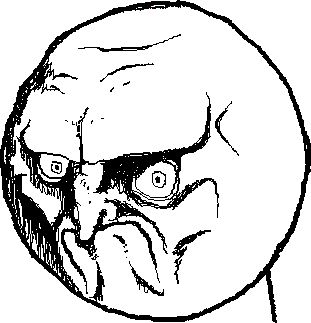 1 2 Last Page

Get An Email Alert Each Time MCGEEKY Posts