| | |
| --- | --- |
| | MARICUZA's Recent Blog Entries |


Tuesday, July 15, 2014
God is teaching me faith and trust.

I had never considered the difference between faith and trust, but I am beginning to understand. Faith is a strong belief in someone or something without logical proof. But, trust is a firm reliance on the character or integrity of another. I have complete faith in God—a belief that he is able. Now, he is trying to teach me to totally and completely rely on him. sometime when I look at my life there are times when I let doubt take control.

I'm beginning to realize that I've been leaning on my own understanding. To fully trust God with all my heart, I have to be willing to lean into him when life no longer makes sense. I have to be willing to trust him when life is out of control, when everything of value has been stripped away. I have to learn to trust that God is still able when I am not. I have to trust that every single pain and trial becomes to mold me into his image. I must fully and completely rely on God to do the work. I need to learn to hear his voice and believe what he has to say. To get to the place where I hear the whispers of God, I recognize his voice immediately, and walk in obedience. And, have an anticipation of seeing God show up. Today Max Lucado talk about faith is trusting God. The question came to my heart how much I trust God? Faith or trust? I thank God for His mercy and love never fails. God is teaching me faith and trust.

Faith trusts God to forgive us. It trusts that God will make us holy. It trusts that God will make us effective. Faith trusts that God never abandons us.

Faith is what the Spirit uses to light the fires within us. When the Holy Spirit gets to work inside of us, the Spirit causes an internal revolution the need to take His hand and go forward.


Faith is Trusting! by Max Lucado

Faith is trusting what the eye cannot see! Eyes see storms. Faith sees Noah's rainbow. Your eyes see your faults. Your faith sees your Savior. Your eyes see your guilt. Your faith sees His blood. Your eyes look in the mirror and see a sinner, a failure. But by faith you look in the mirror and see a robed prodigal bearing the ring of grace on your finger and the kiss of your Father on your face.

How do I know this is true? someone might ask. It's nice prose, but give me the facts. "God's power is very great for those who believe," Paul taught. Ephesians 1:19-20 says, "That power is the same as the great strength God used to raise Christ from the dead."

Next time you wonder if God can forgive you, read that verse. The very hands that were nailed to the cross are open for you!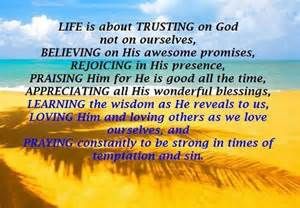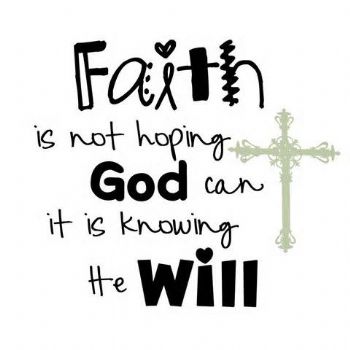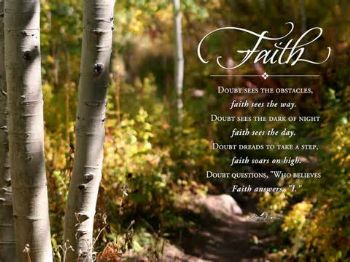 Tuesday, June 24, 2014
Poems by Bob Gotti
Under His Wings

Whatever, my way, this life brings, I am safely under His Wings,
Under the wings of my Lord, by Whom, my life is never ignored,
Safely under His wings of Love, as He protects me from above,
Through this life I can be sure, in my Lord, I am safe and secure.

Within my Lord's Everlasting Arms, I am safe from undue harms,
Though I may run into tribulation, He is The God of my Salvation,
Knowing I'm free from the curse, life without Him was truly worse,
Truly alone in the darkness of sin, without Grace, granted by Him.

As a dark storm pours upon me, I know The Lord God of Eternity,
By The One, in Whom I'm saved, in His palm, I've been engraved,
Engraved forever; there to stay, as He watches me night and day,
Being never far from God's sight, as He guides me day and night.

The One, Who knit me in the womb, is there should troubles loom,
For all of my troubles, He is aware, as I am continually in His care,
I am always in the eyes of The Lord, this by God I'm fully assured,
With me from the beginning to end; He's my Lord, God and friend.

Under The Wings of loving care, of The Lord, Who is always there,
Every new day, to see me through, all of the things God foreknew,
Also, my Lord knows all that's ahead, so I haven't a need to dread,
Any new trials or tribulation, but, just trust the Lord of my Salvation.

" He will cover you with his feathers. He will shelter you with his wings. His faithful promises are your armor and protection. " Psalm 91:4

I'm so glad the Lord keep us Under His Wings. It's a wonderful place to be.
Thank You Lord:
There is closeness and protection Under His Wings.
There is comfort Under His Wings.
There is Beauty Under His Wings.
There is trust Under His Wings.
There is unconditional love Under His Wings.
There is kindness and satisfaction Under His Wings.
There is worship and joy Under His Wings.
There is grace Under His Wings.

Father, Thank You! You care so much about us that You keep us Under Your Wings. I love the times when I can get up Under Your Wings. I find this is the only place where I can benefit from all this things. Being Under Your Wings, make me stronger so that I can continue growing and getting closer to my Heavenly Father.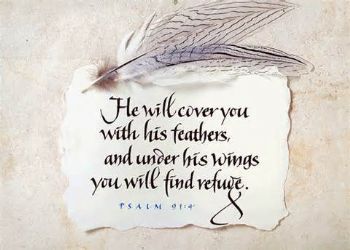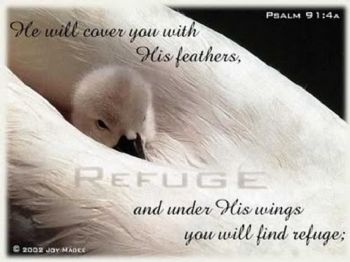 Thursday, May 08, 2014
All of us experience change in our lives. Change is the one constant in our lives. There are changes that we look forward to and change that we fear. However, one thing is for sure. Things will not stay the same no matter how much we would like them too. When a life change occurs, we have two choices in how to respond. We can despair that a change has come and assume that things will be worse, or we can look with excitement at the new possibilities that the change presents.

The Lord reminded me today I'm still under construction. I don't need to be in a hurry, because He isn't. He take times to do things right and lays a solid foundation. He is the master Builder, and He knows what He is doing. Due Season is God's season, not ours. Lord help me to look at my life through the eyes of faith. Open my heart to the possibility of understand the great work you are doing on my life and you are directing every one of my steps. You timing is perfect and You are never late. No matter what I feel or how the situation may look I believe You are working in me. Philippians 1:6 " Be confident of this, that He who began a good work in you will carry it on to completion until the day of Christ Jesus".
Thank you Lord for filling me with Your Holy Spirit, I receive Your strength, I receive Your power and I believe Your word and trust that You are leading me forward to press on into the life You have for me in Jesus Name.
I love poetry and when I read this poem I identify with the author and want to share it because maybe it can serve to strengthen others who are "Under Construction" like me.

Because Of You
© Jacqueline Burciaga
Because you picked me up, when I struggled to get through.
Because you healed my heart, when it was thrown and shattered.
Because you gave me hope, when it seemed so out of reach.
Because you filled me with peace, when chaos flowed through my veins.
Because you showed me the light, when there was only darkness.
Because you gave me comfort, when my voice cried out in pain.
Because you reassured me, when the doubts screamed in my head.
Because you kept me going, when there seemed nowhere to go.
Because you sustained me with strength, when weakness became all I knew.
Because you came and stayed, when everyone else turned around and left.
Because you gave me a purpose, when life seemed so pointless.
Because you restored my happiness, when life seemed to snatch it away.
Because you filled this emptiness, when the void echoed with loneliness.
Because you helped me let it all go, when I gripped the tightest to hold on.
Because you showed me the beauty of life, when the world showed me nothing but hate and corruption.
Because you gave me a better life, when the old one fought to come back.
Because I am nothing without you, nothing but a hopeless being.
Because only You could tear down my wall of pride, and instead build it back up with love and humbleness.
Because of all this, I give you my life Lord.
I will put all my fears and failures in Your hands, my worries that consume me, my pain that destroys me.
You were always there, even when I rejected You.
Because of all You are, my life, oh God, is yours.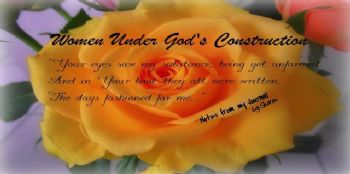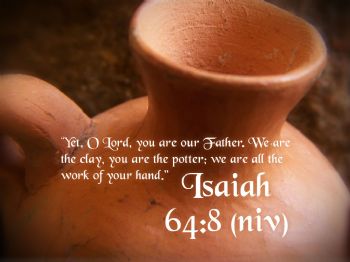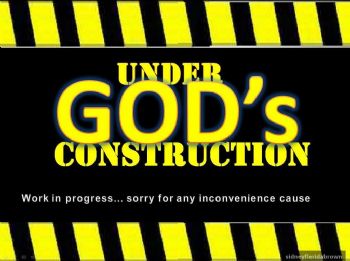 Wednesday, March 26, 2014
You shall not covet your neighbor's house. You shall not covet your neighbor's wife, or his male or female servant, his ox or donkey, or anything that belongs to your neighbor." Exodus 20:17

We must be happy with what we have and do the best we can in every area our life. Sometime we wish we had a different one than the one we have. But lives is a Journey given to us from God. Everyone of us is unique in God eyes. Nobody have a perfect life. If God wants us to have something, we can trust Him to bring it to us, but first we need to happy and content with what we have and His blessings. "Contentment with life is not a feeling, but it is a decision we must make." Joyce Meyer

Being content does not mean that we are not going to make changes to improve our life. our health, our situation or anything is need to change for be a better person and honoring God with our life. Contentment means we can be happy in the stage in life we are and will do the best we can with what we have, serving God. We need to keep our thoughts in line with God plan for our life. God want us to have a successful life and live with a purpose for His glory.
The question is: How do you feel about your life?

Nothing To Fear
Author Unknown

There's nothing to fear - you're as good as the best,
As strong as the mightiest, too.
You can win in every battle or test;
For there's no one just like you.
There's only one you in the world today;
So nobody else, you see,
Can do your work in as fine a way:
You're the only you there'll be !
So face the world, and all life is yours
To conquer and love and live:
And you'll find the happiness that endures
In just the measure you give;
There's nothing too good for you to possess,
Nor heights where you cannot go:
Your power is more than belief or guess -
It is something you have to know.
There is nothing to fear - you can and you will.
For you are the invincible you.
Set your foot on the highest hill -
There's nothing you cannot do.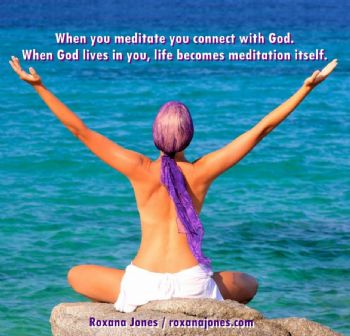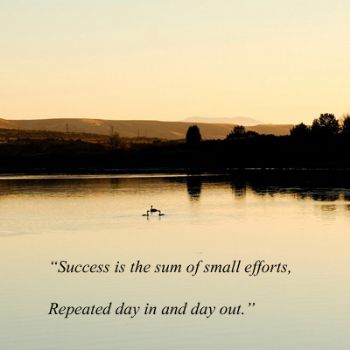 Tuesday, March 25, 2014
Life is the sum of experiences that we encounter as we go through life. Day to day struggles and triumphs are experienced by all of the world's creatures. As human beings, when we encounter a challenge, we have freedom to choose how to react. Every decision that we make leads us down a different road. We will never come to exactly the same crossroads. Every decision the we make has significance.
" O LORD, be gracious to us; we long for you. Be our strength every morning, our salvation in time of distress."Isaiah 33:2

it's the struggle in life that makes us strong
Author Unknown

A man found a cocoon of a butterfly. One day a small opening appeared. He sat and watched the butterfly for several hours as it struggled to force its body through that little hole.

Then it seemed to stop making any progress. It appeared as if it had gotten as far as it could, and it could go no further.

So the man decided to help the butterfly. He took a pair of scissors and snipped off the remaining bit of the cocoon.

The butterfly then emerged easily. But it had a swollen body and small, shriveled wings.

The man continued to watch the butterfly because he expected that, at any moment, the wings would enlarge and expand to be able to support the body, which would contract in time.

Neither happened! In fact, the butterfly spent the rest of its life crawling around with a swollen body and shriveled wings. It never was able to fly.

What the man, in his kindness and haste, did not understand was that the restricting cocoon and the struggle required for the butterfly to get through the tiny opening were God's way of forcing fluid from the body of the butterfly into its wings so that it would be ready for flight once it achieved its freedom from the cocoon.

Sometimes struggles are exactly what we need in our lives.

If God allowed us to go through our lives without any obstacles, it would cripple us.

We would not be as strong as what we could have been. We could never fly!

I asked for Strength... and God gave me Difficulties to make me strong.

I asked for Wisdom... and God gave me Problems to solve.

I asked for Prosperity... and God gave me Brain and Brawn to work.

I asked for Courage... and God gave me Danger to overcome.

I asked for Love... and God gave me Troubled people to help.

I asked for Favors... and God gave me Opportunities.

I received nothing I wanted ... I received everything I needed!

May God Bless You.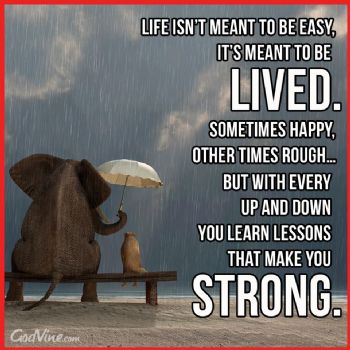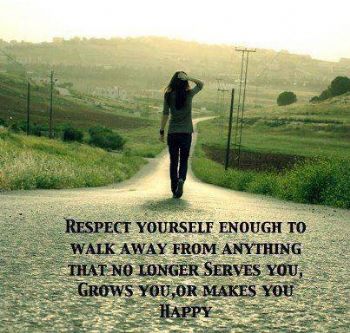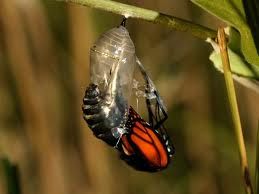 1 2 3 4 5 6 Last Page

Get An Email Alert Each Time MARICUZA Posts