MARAYAPEARSON's Recent Blog Entries


Saturday, February 26, 2011

This was the first time I taped the entire workout. It's helpful to do that because you really notice what areas need tweaking! I show it all, even my beginner pull-ups. Being new to pull ups with P90X, I'm still learning them. When I started I couldn't pull myself up one inch! Now I can do one pull up completely unassisted. Since the workouts require a ton of pull-ups I either jump off my washing machine (you'll see) or I use the chair method.




Sunday, January 30, 2011
I got P90X for Christmas and started on 1/1/2011. The program will go until 3/31/2011. So far so good! In the first 30 days, I missed 2 of 24 of the workouts - not too shabby but I'm still figuring a way to double up a couple of days to get those rubbed off my mental want-to-do list!
My husband surprised me by joining me on this journey so its become a great bonding experience with him as well. We are writing down all our reps on the P90X forms and using the 90 day tracking calendar they provide to mark off each day we finish. We're spending at least an hour to an hour and half six days a week working out together.
I'm doing both the exercises and the diet program. By around day 20 I really started to notice a marked difference in completely eliminating sugar from my diet. For one, my interest in it has waned significantly. On a scale from 1-10 on temptation, its probably a 2 (slightly interested but slightly indifferent about it too). My energy level is so much more level and consistent throughout the day. I've never felt like this and I think that I really didn't notice the highs and lows of my previous diet because that was how I always felt. I am also drinking a lot more water, with the protien shakes and recovery drinks.
I'm now on the second day of Block 2 (days 31-60) and I'm excited to see the results!




Sunday, January 02, 2011
2011 is already starting off great! After extensive hinting around and batting of eyelashes, I was THRILLED to get P90X for Xmas from my AMAZING hubby. During the last week of 2010 I read the fitness and nutrition guides back to back, stocked my fridge with the P90x meal plan foods and started the exercises yesterday - 1/1/11.

**My P90X Journey will be from 1/1/2011 to 3/31/2011**

Even though I only started the exercises yesterday, I've been on the meal plan for three days now and I'm ALREADY feeling so much more energy! I'm actually eating MORE too!! I've learned ways to eat the same food, withOUT the butter and it still tastes great (try noodles and chicken and broccoli cooked in broth, shallots, garlic and green onions...no more need for syrupy sauces, butter or gravy).

As I've been actively "maintaining" my shape for years through sensible eating and regular exercise, I'm starting off at a good point in terms of relatively low body fat. However, my "maintenance activities" have always been haphazard at best - going to the gym and doing whatever class was "fun" without any real long-term game plan to gain muscle and strength.

That's where P90X is different - its a comprehensive, all-encompassing program where I don't have to supplement with gym programs or guess at what to do each day. Beach Body (the makers of P90x) have already done the work of designing what workout to do first, second, third, nintieth, etc. All I have to do is follow the plan. P90X also comes with very specific food plans specifically designed to get you through the challenging program and come out the other side healthier and stronger. Basically it takes out all the guesswork - all you have to do is trust the program design, go with it, and see what happens. Although I'm just starting the testimonials I've heard and all over the web give me optimism. When I'm done I will let you know first hand if it works!

To keep me accountable through my 90 day journey, I've started a VLOG on my Home CEO Facebook page. Here's the link in case you want to check out my progress: www.healthyhomeceo.com/facebook

Day 1: "Skinny Fat Person" = slim frame, but soft with no muscles!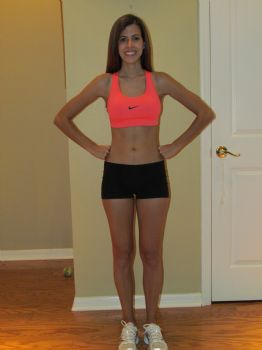 Wednesday, July 14, 2010
Monday, my friend Karen and I went to the community pool and swam laps for half a mile.  We're training for the Top Gun Triathlon on July 31.  Its amazing how much more you accomplish with a partner than on your own.  For instance, Karen took initiative and invited me to swim with her.  I had planned to go to a Zumba class, but I knew swimming would be much more beneficial for training purposes, so I welcomed the suggestion.  While there, I encouraged my friend to go twice the distance with me and lo and behold we completed that challenge.  WIthout her I wouldn't have gone swimming.  Without me, Karen might not have gone the extra quarter mile.  Together we accomplished more.  That's true teamwork in action!  

This month, reach out and find a friend or partner to join with you in your ongoing quest to stay active and healthy.  If you have a partner already, that's great!  If you are still searching for one, ask your friends to get involved, whether it be a simple walk or going to the gym on a trial membership.  If you have an active dog, like my new puppy Sierra, she can also be a great companion to get outside and moving.  Of course, Sparkers can also search Spark for others looking for workout buddies in your area.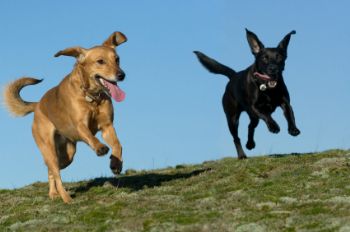 Monday, January 18, 2010
Do you ever wonder who the instructor is talking about when she narrates during a fitness class ?

I have been taking Zumba for several months now, sometimes four times a week. My instructors are Anissa Monday and Tuesday, Jen on Thursday, Daphne on Friday and Jenni on Saturday.

My favorite instructor, in terms of music choice and style is definitely Jen - she plays mostly hip hop rather than Latin which I tolerate more than love. However, my favorite personality is definitely Anissa and she's so hillarious that I forgive her for lineup consisting of salsa, then meregue, then salsa again, then Reggae, then Bollywood... and FINALLY a hip hop song...

Stick that butt out! Use those arms! You can't hide in the back row!! Toe HEEL not heel TOE!! And today....You look too cute!!

Meaning cute instead of sexy...which would not be a good thing for the style of whatever dance we were doing.

Since most people think I look 22, especially sans much makeup in the gym and I'm definitely the tiniest person in the class of mostly 30 and 40-somethings I gotta wonder....who's she talking about anyway???






1 2 Last Page

Get An Email Alert Each Time MARAYAPEARSON Posts