| | |
| --- | --- |
| | MAGNOLIAHONEY's Recent Blog Entries |


Thursday, May 15, 2008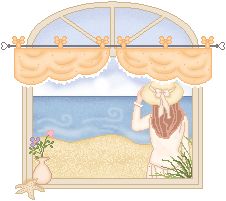 Summer vacations are almost here.

I always get asked, how can you eat healthy and stay on plan while on vacation?

Most my vacations are in Branson, Mo at a amusement park called Silver Dollar City. They have wonderful home made foods!

I do not deny myself of the wonderful foods they have there! They also allow you to bring in your own food which I sometimes do for one meal. But, I've went and ate all my meals there before too. I mainly just walk and walk and walk! And I eat in portion control. I mainly eat the healthy selections (grilled turkey, corn on the cob, and veggies etc). But, I splurge at least once a day on some treat-a sugar free ice cream diet soda float! Or a chocolate dipped strawberry! But, I limit those splurges and count them into my daily food allowance as well.

The point is, I ALWAYS come home to at least a 2 lbs if not more weight loss.

My other tip is, most of the time on vacation we are (as people) eating out a lot, and most the food is more salty then at home. So don't weigh yourself till you have been home at least a couple of days. When I was pregnant the water weight did not leave for 2 weeks after I came home. And I was up more then I had ever been (14 lbs), however all in one day the 14 lbs, plus 2 more was gone after two weeks of being home. So it had to be water weight. That scared the drs, but then I explained I had been out of town and that was why I was up the 14, and it was water, and they concurred. But, when I am NOT pregnant, I'm usually only 2lbs up from water retention and it's usually gone with in two days of being home, plus the additional weight I actually lost during the vacation.

Here's a few of my favorite car snacks-

For the Car-
Bring your own snacks, there is rarely anything healthy at the gas stations, or rest areas.

Ideas for snacks?

100 calorie pack anything is pretty good. However, sometimes not enough for me.

My favorites-

Individual 50 calorie tubs of hummus (2 would be 100 calories! And very filling!). Use veggies instead of pita, or chips to dip in the hummus. My personal favorite is thinly sliced english/burpless cucumbers.

Small cans of v-8 vegetable juice. There's no bigger shot of energy to me then a small can of v-8.

Lots and lots of water!

Bring your own tea bags and coffee/tea mug with lid. Most gas stations/rest areas are very willing to give you hot water for free. I find a hot cup/mug of tea to be pretty satisfying when I'm craving sweets/carbs.

Fruit and yogurt. I love fresh fruit, like bananas and strawberries and fat free yogurt.

Fiber One Bars! Great source of fiber, and delicious.

Any Weight Watchers Bars. Again great fiber, and tasty.

Most slim fast snack bars are also really good.

Miss Meringue Sugar Free Cookies, you can have a ton of them for very few calories! 13 are only 35 calories! And they have fiber.

As for fast food. Mc Donald's has the best snacks. Fruit and Yogurt, their low fat frozen yogurt cone, and the apples and caramel sauce (skip the sauce if you can that's where all the calories are!).

Wendy's also has mandrine oranges that are pretty low calorie.

7-11 often has "diet" slurpees/icees!

For shows/movies-

Miss Meringue Cookies

100 calorie pack popcorn

Weight Watchers Fruities

Fun Dip! Believe it or not, all 3 packs (comes with 3 flavors) are only 100 calories!

Sugar Free Pop Rocks (15 calories!)

Baskin Robbins sugar free hard candy-chocolate mint, prailine, and cookies n' cream

Sugar Free Peeps! (these are great! 3 for 60 calories!)

For meals-

Visit all the restaurants websites you think you will be eating at, and read the nutritionals, print out the items that will fit into your food program from each restaurant and keep in your glove compartment.

A few of my personal favorites are Denny's light menu, Village Inn's Light Menu, TGIF, Apple Bee's Weight Watchers menu and Ruby Tuesdays.

If the place you go to does not have nutritional information, be sure to let them know via email you would like them to start showing their nutritional information.

If you must go some where (we all do!) that doesn't publicize their foods nutritional information, make sure to stick to grilled lean meats, such as shrimp, fish, & chicken. Lots of fresh salads with out dressing, or dressing on the side. And steamed with out oil vegetables. Beware of too much bread, make a mental note to keep track of how much bread, or other starches in each meal.

Personally I never order starches with any of my meals, as most restaurants give free bread, and I don't want a double whammy of the bread, and starch side dish, as it's too hard to say no to the bread most places! That way I know I have fresh/steamed veggies coming with the meal and I can indulge in one or two pieces of the bread put on the table.

Once a day I allow myself one treat. I keep that treat still calorie controlled, personally not above 200 calories. And I make sure to walk and exercise a lot the whole vacation. I always come home to a weight loss!

I'll add to this list as time goes on.





Saturday, October 13, 2007

I hear so many having problems sticking to their programs, when they are either sick.

Through the years I've had many of both. In fact the first year I fell and bruised a kidney and it took two months bed rest to recover. But, I kept on top of my calories and what I was eating, and I still lost 10 lbs. Being bedridden the whole time!

Find ways to occupy your self that do not involve food.

I love to read light magazine's, like Country Woman, Weight Watchers, Diabetic Cooking, Healthy Exchanges Newsletters, etc. If you feel up to it, studying is also good during this time, so study up your Watchtower, or for book study. (however, sometimes I am too sick to retain or comprehend anything I read, so that is when I stick to the lighter stuff)

I also like to get out all my Healthy Exchanges Newsletters and Books and menu plan. I keep a database on yahoo of menu plans, and add to it when I can. So this is a good time to make use of that!

Sudoku puzzles or other types of easy puzzles.

Drink lots and lots of water!

Watch your favorite DVD's but be careful of ones that may trigger binging.

If you can exercise, exercise. If you can not exercise, do not focus on what you can NOT do. Keep your focus on what you can do. And the main thing you CAN do is, control what and how much you are eating. If you simply make sure you are eating with in your food plan and get back to exercise once you are well again, you will not gain any weight while sick, nor get out of habits, and will likely lose weight!





Sunday, October 07, 2007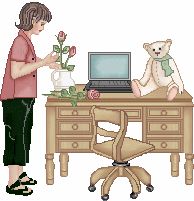 In May 2003, I went to the doctor. I was surprised, and dismayed at what I seen the scale read. I was at my all time highest weight of 252 pounds. I knew it was time to take action. I never imagined I would ever be over 250 pounds.

I had heard so much about atkins, I had thought ok, I will go home and get on that. But, I had no money to buy the books needed for that "diet". And knew being a diabetic that it would be highly important to do things right.

I remembered my mom had sent me Richard Simmons Gold Foodmover cause it was on sale at Walgreens, and I was going to use it for keeping track of how much water I was drinking. I decided to drag it out of the closet and start using it for my food.

I had tried Richard Simmons Deal A Meal in the past. And had always had a real problem sticking to the first week 1000 calorie Blast Off Week. So this time I decided it was more important to just get to eating healthier, and a big weight loss the first week wasn't worth me not being able to stick to it. So I just started at the calorie card that would be right for me after blast off week.

On May 5th, 2003 I began my weight loss journey.

First I invested in a good scale, I bought at Walmart. I kept weighing my self on the scales there, till I found one that my feet fit on-I only wear a size four, I don't know how women with real feet fit on these things! And I wanted one to weigh me the same as the Doctors scale did. The one I chose did both. That same day I bought some of Richards Videos that came with cool weights. I was on my way!

The first couple of weeks, I just worked on getting in 6 meals a day and closing all my windows. And getting a good schedule going. Then I soon added exercising. At first I just would do 5 minutes of one of Richards videos, every day. Then each month I added another 5 minutes. Then I was soon doing whole videos! Then I added walking to my daily work outs.

Not long after starting my new healthy life style, with Richard Simmons program, a friend emailed me that at BJ's and Costco was this really good crock pot book, with easy recipes from a lady that many of her weight watchers group highly reccomended, it was JoAnna Lund's Potful cookbook. I went right out and bought it. I looked through it and thought, mmmmmmm these sound good!

But, at the time I was still in the beginning stages and not strong enough to stand long enough even to make Healthy Exchanges recipes, and do dishes too? No way! I also seen the ad for the newsletter in the back but thought that was way too expensive for a newsletter! Little did I know it wasn't some 4 page flyer, but a 12 page full of 30+ brand new recipes each month!

At that point I was only eating sandwiches mainly, and a few soups. And still eating off paper plates! And using plastic utensils. Because I did not have the energy to even wash my own dishes.

Well, summer passed and fall came, and I was getting strong enough I was tired of paper plates and plastic utensils I had used for years because I just didn't have the stamina to stand and wash dishes. BUT, by now I was able to do almost 30 minutes of aerobics! I could stand and do dishes! And now I was also getting tired of sandwiches, and one skillet meals I was throwing together. I had tried a few of Richard Simmons recipes, but they were getting to be the same thing every week!

I needed more! So I went online and was doing some searches for "healthy" recipes. THEN, I remembered JoAnna Lund, however, I still didn't want to drag out my HUGE crock pot, so I decided to go to her site. I seen the sample newsletter on the site, and knew it would be WELL worth the cost, and immediately subscribed, then I went about collecting every book and newsletter I could get my hands on! I was even able to purchase every single newsletter ever printed! lol

At first I just started with a recipe or two. And we relied heavily upon Salisbury Steak and Cowboy Chicken Fried Steak since those were my husbands favorites!

A year later I was trying at least one and sometimes up to 8 new recipes a week! And I've been hooked ever since.

In January 2005, I joined TOPS to have a person to person support group and I love it!

A few years ago, I started getting terrible knee pain though while exercising, and it made it very hard to get my daily one hour of exercise I had been used to. I invested in a Tony Little Glider, and have not been disappointed. I had a little calf muscle pain at first, but only from using muscles I hadn't ever used before. Other then that there is NO pain what so ever! My knees do better on it then any other machine I have ever tried, including stationary bikes or elepticals.

My only regret is I didn't "get it" before, I didn't get that I didn't have to do Richard's program perfectly! Not to beat myself up and totally go off plan for one miseaten meal or serving! And that eating healthy could be as yummy and easy as JoAnna's recipes!

I still have a lot of weight to lose. But, with Richard Simmons, TOPS programs, and Joanna M. Lund's recipes. I know I will make it! And I know I am getting healthier every day!



1

Get An Email Alert Each Time MAGNOLIAHONEY Posts