| | |
| --- | --- |
| | LUVS2BIKE101's Recent Blog Entries |


Wednesday, October 08, 2014
THIS IS HEAVEN

Mike and Yvonne were 85 years old and had been married for sixty years.
Though they were far from rich, they managed to get by because they carefully watched their pennies.

Though not young, they were both in very good health, largely due to Yvonne's insistence on healthy foods and exercise for the last decade. One day, their good health didn't help when they went on a vacation and their plane crashed, sending them off to Heaven.

They reached the pearly gates, and St. Peter escorted them inside. He took them to a beautiful mansion, furnished in gold and fine silks, with a fully stocked kitchen and a waterfall in the master bath. A maid could be seen hanging their favorite clothes in the closet. They gasped in astonishment when he said, 'Welcome to Heaven. This will be your home now.' Mike asked Peter how much all this was going to cost. 'Why, nothing,' Peter replied, 'remember, this is your reward in Heaven.'

Mike looked out the window and right there he saw a championship golf course, finer and more beautiful than any ever built on Earth. 'What are the greens fees?,' grumbled Mike. 'This is heaven,' St. Peter replied. 'You can play for free, every day.'

Next they went to the clubhouse and saw the lavish buffet lunch. 'Don't even ask,' said St. Peter to Mike. 'This is Heaven, it is all free for you to enjoy.' Mike looked around and nervously asked Yvonne 'Well, where are the low fat and low cholesterol foods and the decaffeinated tea?' 'That's the best part,' St. Peter replied. 'You can eat and drink as much as you like and you will never get fat or sick. This is Heaven!' 'No gym to work out at?' said Mike. 'Not unless you want to,' was the answer.
'No testing my sugar or blood pressure or anything. Never again'. Mike glared at Yvonne and said, 'You and your Bran Flakes. We could have been here ten years ago!'

(author unknown)









Saturday, August 23, 2014
Is it "good enough" to produce healthy vegetables (results)? Do you tend to it on a daily basis by hoeing, removing weeds and rocks, watering, adding organic nutrients and/or soil compost free of chemicals?

My love of gardening began with soil that was "untouched" for many years. Except for weeds and clumps of hay-like grass, nothing of value grew there. I made a conscious decision to give that soil new life and start a new hobby by growing a few vegetables and herbs. Making that decision was my first step. Because I wanted to be successful at gardening, I made a list of goals that needed to be accomplished before I could plant my first seed. Getting tools and fencing ready, tilling the soil, removing rocks and weeds, and adding organic nutrients to the soil were items on that list. And it was all hard work. I then drew a diagram that would depict how I wanted my garden to look, where to plant the tomatoes, zucchini and a variety of herbs, along with marigolds. The diagram remained in view as a daily reminder of what the garden should/would look like.

Every day, I spent time nurturing that soil. Some days, I tracked 10 minutes of "gardening" which was soon increased to 60 or more minutes daily. When you find something you really enjoy doing, time passes by quickly and "work" becomes fun. I looked forward to tending the garden every day.

Some of my previous blogs contained pictures of my "work in progress". The following pictures depict successful goals completed. At the end of the season, I will continue to keep the soil nurtured so the end result of a fruitful harvest will take place year after year.

Yes, there is a subliminal message here. How good is your soil????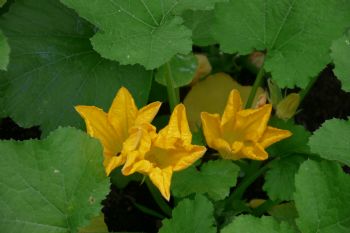 Zucchini in Bloom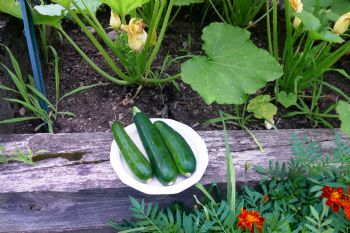 Zucchini and Marigolds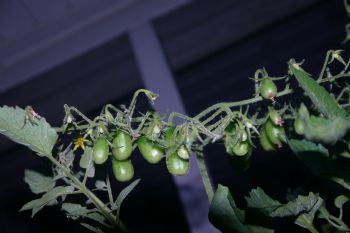 Grape Tomatoes - early stage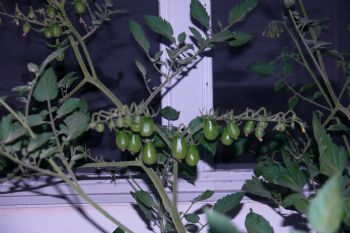 More Grape Tomatoes



Red Grape Tomatoes – ready for picking!)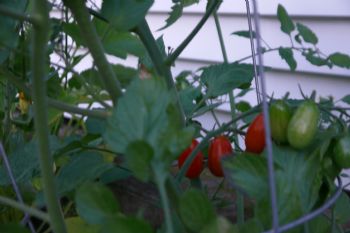 More Red Grape Tomatoes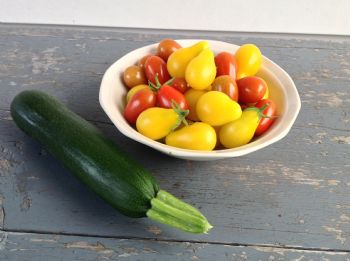 Yellow-Pear Tomatoes, Red Grape Tomatoes with Zucchini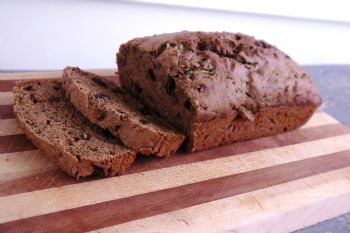 Whole Wheat Zucchini Bread



5-Ingredient Zucchini Soup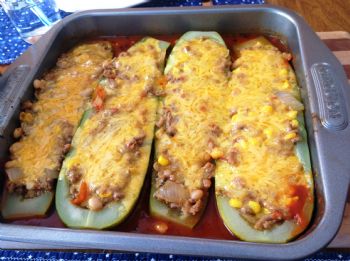 Zucchini Boats- cheddar, turkey, beans, tomatoes

Got the message????






Monday, July 07, 2014
The fruits of our labor can look and taste very sweet. Planting and maintaining a vegetable and floral garden is hard work but worth every drop of sweat that is perspired. Thirty minutes a day can make all the difference in the successful growth of plants. Whether it is time spent tilling soil, fencing, weeding, watering, or transplanting, goals are met when the work is consistent. An earlier posted blog entitled Patty's Patch 2014 gave an overview of the goals I want to reach with regards to gardening. What a difference a month of consistent hard work makes! And, oh what a workout! Yes, track those minutes, too!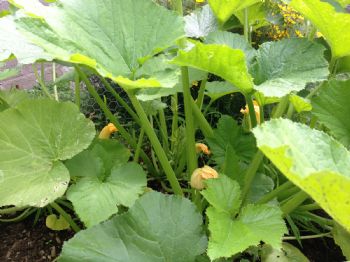 Zucchini in bloom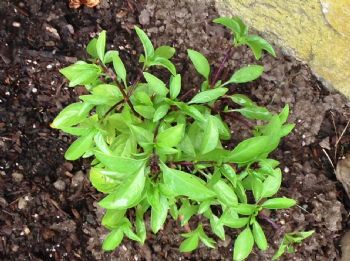 Thai basil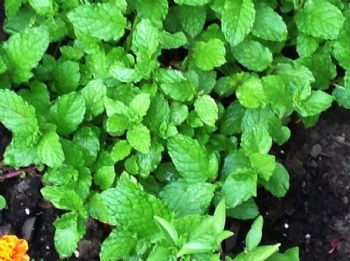 Mint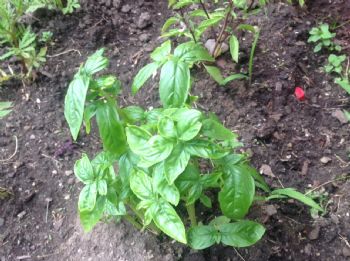 Sweet basil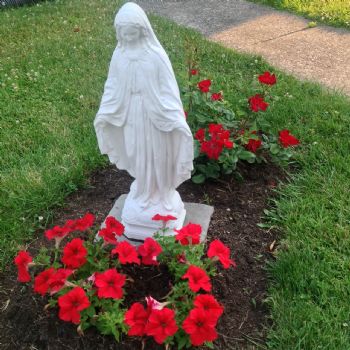 Madonna Garden (petunias in foreground; roses in background)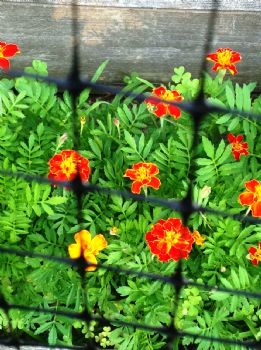 Marigolds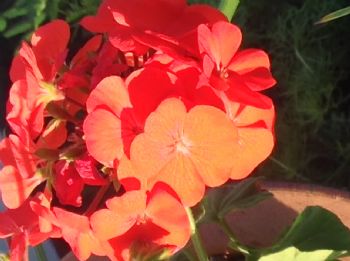 Geraniums



Yellow lily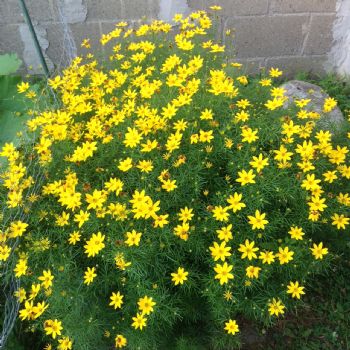 Moonbeam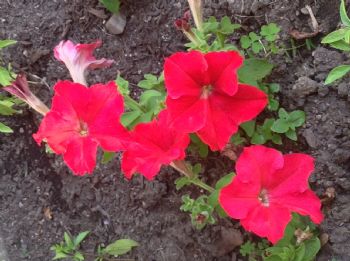 Petunias





Monday, June 30, 2014
Love, love , love the outdoors! This past weekend was so much fun:

GARDENING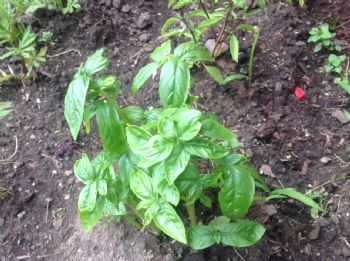 sweet basil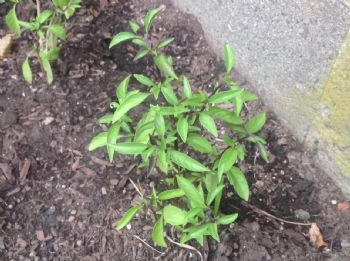 Thai basil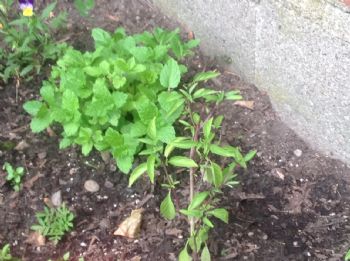 mint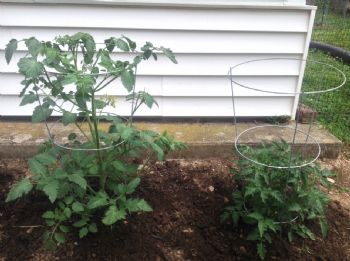 tomatoes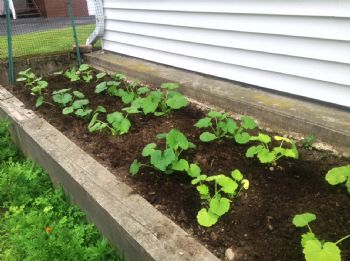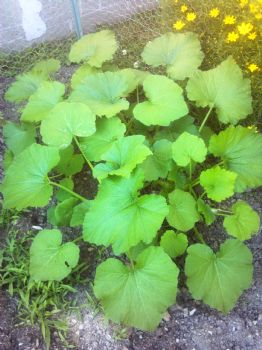 zucchini

MOUNTAIN BIKING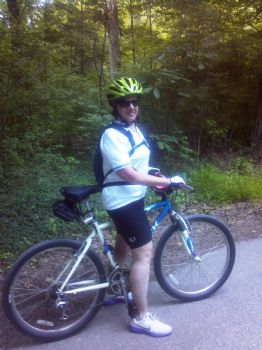 Stewart Forest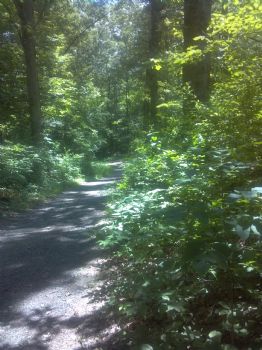 Drakes Trail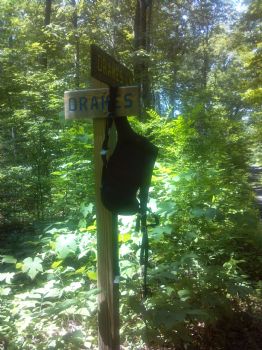 water break at trail intersection



Lindsay Road

One of the keys to being successful at staying on the "road" to better health is to find things you enjoy doing and make time to do it!

Keep Sparking!







Friday, June 20, 2014
After 4 years with Spark, my journey to better health continues. I've undergone many positive changes in my life since my first day as a member of this community. And I have so much to be thankful. Overall improved health is my biggest accomplishment. To have blood pressure within normal range without medication, to remain alert and awake well past dinner hour, to hike for miles without collapsing, to bike for miles without stopping, to run 5Ks, to paddle upstream and downstream with the turtles, and to finally wear a size 6 after years of wearing size 20 was truly a dream come true. I continue to list goals and find ways to meet them. There is always "one more thing" I'd like to do. At the age of 60, I have the energy and positive attitude that helps me to continue on this adventurous journey of better health one step at a time. I could not have succeeded this far without having God in my life from whom comes my inner strength. The Spark community surrounds me with continuous support and encouragement for which I am so grateful. I wish everyone happy trails to reach their goals. My glass of water is lifted for a toast to each of you for success on your journey to better health!

BEFORE REACHING WEIGHT GOAL: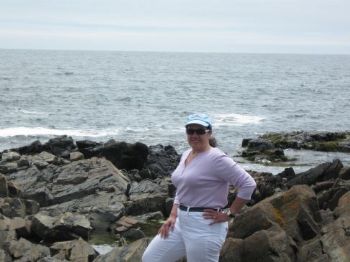 AFTER REACHING WEIGHT GOAL: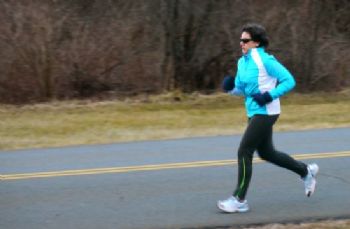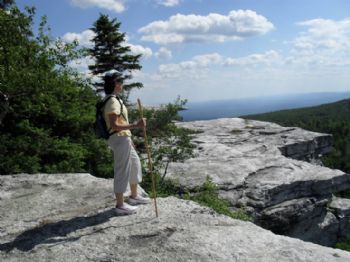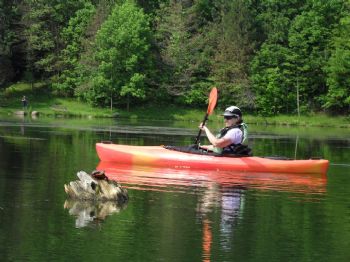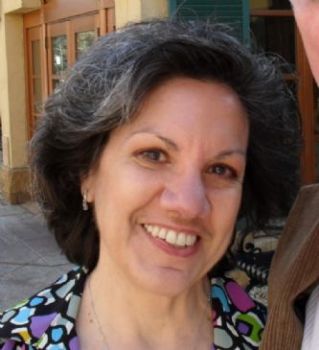 1 2 3 4 5 6 7 8 9 10 11 12 13 14 15 16 17 18 19 20 21 Last Page

Get An Email Alert Each Time LUVS2BIKE101 Posts