Thursday, October 30, 2008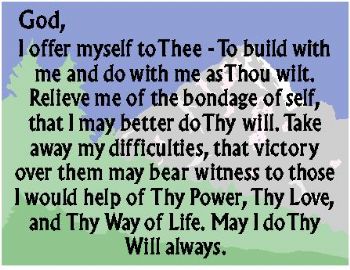 Don't ask the Lord to guide your footsteps, if you are not willing to move your feet. Ė Unknown

GOALS FOR 2008

To lose 20 lbs. by the New Year. This is at a rate of about 2 lb. per week. I am aiming high so if I donít make that hopefully I will make it somewhere close to that.

To work out daily for at least 30 minutes. I currently aim to do this and I would say workout 5-6 days a week. I also want to challenge myself to do Jillianís 30-day shred and will start that on Nov. 1, in addition to my walking workouts.

GOALS FOR 2009:

We would like to have another child, and I will be 35 next year, so time is not on my side as eventually I would love to have three kids. Therefore I would be happy to lose 20 lbs. before conceiving. So if I am blessed enough to get pregnant in the New Year, my fitness goals will obviously change, although I will remain active and eat healthy and will use Spark to keep me on track.

Ultimately I would like to lose 60 lbs. If I lose 20 by the New Year, Iíll have 40 lbs. more to lose. At the rate of about 2 lb. per week I should reach this goal by the end of May. This would reach my short term goal of 200.

My long term goal is to get down to 180, which I feel is a healthy weight for me. Then at that point I will reassess my goals.

A year from now I would love to be at 180. We will see what God has in store for me.