| | |
| --- | --- |
| | LOTUSFLOWER's Recent Blog Entries |


Wednesday, July 18, 2012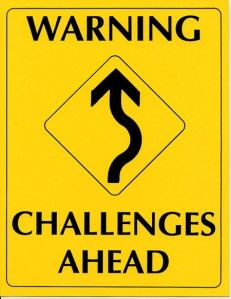 One of our challenges this week for RockIt is to write about two of our roadblocks that may prevent us from reaching our health goals. Both of mine have the same core principal.

FEAR.

FEAR OF FAILURE: I am a perfectionist. I have to do things perfectly or not do them at all. This doesn't fare well for my dreams in life, which are 1. To get to my goal weight and no longer be "obese" and 2. Publish a novel.

See, sometimes I just stand on the sidelines because it's better to not try at all and look like a fool, than try and fail. Right? Wrong. This is the very thinking I'm trying to obliterate, but it is what stalls me sometimes. I'm not the fastest runner. I will never be "perfect" at running. For me, it is an imperfect sport, and therefore it doesn't fit into the square cutout of my ideal -- but that is also the beauty of it. I can run and flail my arms about if I want to. (Remember the Friends episode where Phoebe runs?) Yes, I will look silly, but I would still be technically running. I would still be burning calories. With writing if I don't get words down on the page, there will be nothing to edit. So without my willingness to step out on the ledge and jump, there will be no story, no art, no beauty. Without being willing to jump, and possibly fall, I will remain the exact same person as I am today. No growth. No movement.

One of my favorite Woody Allen quotes is "A relationship, I think, is like a shark. You know? It has to constantly move forward or it dies." Well I think the same rings true for us as humans. We need to keep learning, and failing, and learning from those mistakes, to truly grow and become the people we were meant to be.

I am a comic geek, and love the quote Batman's father says to a young Bruce Wayne after he falls. "And why do we fall, Bruce? So we can learn to pick ourselves up." It's hard but I do think that every setback makes us stronger and the next time a situation presents itself we handle it a little better each time. And then we may have a huge setback, but we always get back up.

FEAR OF SUCCEEDING: The opposite of fearing failure. Seems silly, right? But how many of us are overweight because of the protection that being larger offered us? (...Raises hand.) Being a larger woman I could be passed by and ignored. I have been mistreated in my life, in my past. By men. When I was a svelte size 6 and considered by some to be beautiful. After certain tragedies in my life, I turned to food. It not only comforted me, it padded me from the world and its risks. I lived over ten years of my life in this fat bubble. To be breaking out of it and seeing men staring at this new creature emerging, to have men open doors for me, to be flirted with, all of this is scary. Yes, I am married now to a wonderful man. But it doesn't make that attention any less scary, not for someone who has been burned so badly that she is scarred.

I recently lost my childhood best friend unexpectedly. She was young, 37. It was her heart. And while we still talked via text, email and occassionally on the phone, we hadn't seen each other in almost 15 years. Why? Because I had gained 100 lbs. in the span of a year at the age of 24. And I was afraid for her to see me like that. I didn't want her to see what I had become....and felt that she would reject me. Would she have? No. But that was how I lived those 10 + years of my life, living in fear, staying indoors, not having the children we wanted...I lived in a prison that I created myself. This bubble is no longer serving me, and must be burst.

I am no longer going to let fear define, restrict or drive me.

Another quote from Batman, when Henri Ducard says to Bruce Wayne before training him "What you really fear, is inside yourself. You fear your own power .. your own anger... the drive to do great - (or terrible) - things."

What if what I am really afraid of, in both of my roadblocks, is my own power? That I have the power inside of me to change? Perhaps it's my own instinct to keep things at the status quo, to avoid change. Change is scary, right?

The thing is, we all have this power inside of us and I think that for me, once I reach my lowest weight (which coincidentally just happened before I hit my 11 month record-setting plateau), I get scared. I see a part of me I haven't seen in such a long time. And terrible things happened to that smaller person. This weight has protected me, like a blanket. And sometimes shedding that blanket is much more mental than it is physical.

I am going to be strong and let my body take shape and know that now is not my past, I am not defined by my past, and I can step out into the light, and embrace the freedom that comes with it.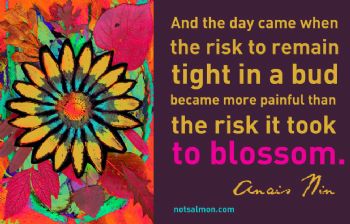 Our greatest fear is not that we are inadequate,
but that we are powerful beyond measure.

It is our light, not our darkness, that frightens us.
We ask ourselves, Who am I to be brilliant,
gorgeous, handsome, talented and fabulous?

Actually, who are you not to be?
You are a child of God.

Your playing small does not serve the world.
There is nothing enlightened about shrinking
so that other people won't feel insecure around you.

We were born to make manifest the glory of God within us.
It is not just in some; it is in everyone.

And, as we let our own light shine, we consciously give
other people permission to do the same.
As we are liberated from our fear,
our presence automatically liberates others.

~ Marianne Williamson






Monday, July 09, 2012
I just got a copy of Leslie Sansone's Walk at Home newsletter and I discovered that I am now officially a "walk star"! I'm the second story down, and the first story is my friend Nancy, who I met at the certification in April.

www.walkathome.com/walk-stars-storie
s/

This is a dream come true - what initially prompted me to start her program and lose weight was seeing a WAH newsletter with a picture of a Mom who lost 100 lbs. to be healthy for her 2 kids...I printed out that newsletter and wrote on it "This is going to be me! (dated 4/18/08)" (picture below).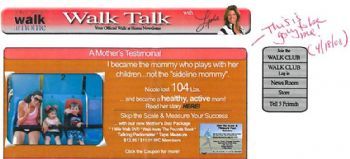 Now I AM that Mom!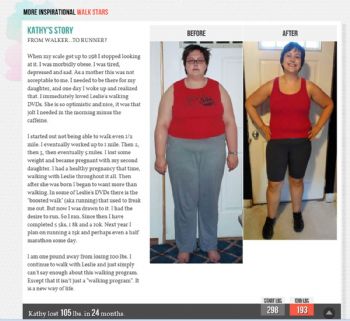 (Disclaimer: It took me longer than 24 months to achieve my 100+ lb. weight loss, it took over 3 yrs., that is a typo.)






Monday, July 02, 2012
MAIN CHALLENGE: For the main challenge this week, plan 3-5 workouts through out the week and complete them. Once you have your plan picked out, either post in your team or on your blog so that it is out there and we can help support you. Having a plan is one of the many steps that you can take to help you achieve your goals. Baby steps lead the way to your goals! Rock It! Ladies!!!!! These workouts need to be at least 30 minutes long and can be either strength training or cardio. Get it done ladies! You will feel AMAZING!

I will be going to Michigan tomorrow afternoon so I wanted to plan workouts that I could do in Michigan as well as here. The run scheduled for tomorrow morning depends on how I feel, I am still exhausted from the weekend, and drinking a few too many martinis...but without the run this still equals 5 workouts.

I also have a healthy eating plan for Michigan, eat all of my lunches and dinners with a salad, or make it into a salad. For example, if it's burgers I will have it minus the bun and put it into a salad with lots of veggies. Also striving for no grazing on chips and the like.

My planned workouts:

Monday: Teach Walk Live Class
Tuesday: Run in the morning
Wednesday: Swimming in the lake
Thursday: Lead a walk at the cottage with my family.
Friday: Walk
Saturday: Run in Michigan





Friday, June 29, 2012
I started off the SASS Seasonal Done Girl challenge at 196 lbs. I had recently reached 100 lbs. down and I felt like I was going to reach my goal weight during this challenge. That was not to be. I ended the challenge weighing 197.5. Well, weigh in isn't until tomorrow...and I have a funny feeling I will end the challenge at the exact same weight that I started.

I want to say it's a plateau. I've been here for a long time, and I know that in a weight loss journey such as mine, where I have so much weight to lose, I will hit a few of these potholes along the way.

But....

I've slacked off, too.

I read an article about plateaus that asked an important question: "Is it a Real Plateau or Not?"

Well, yes, this feels real enough. But I read on further.

"Just because your weight loss has stalled does not mean you have hit a "true" plateau. A true plateau is one that results from you "tapping out" the weight loss capacity of your current efforts. So, for example, if you stuck to your 1700 calorie diet and worked out 4 times a week consistently, eventually you would stop losing weight from that specific effort. That plan will only get you so far, and you will know how far when the weight loss stops. Often people hit their first plateau at about a 7-10% weight loss, and then more plateaus will follow at various increments. The most important thing to figure out though is if the plateau is real or instead being caused by your calorie intake having increased or your exercise having decreased. So, back to our example, if your 1700 calorie diet has drifted up to a 1900 calorie diet and your 4 day exercise plan turned into 2, then you are drifting not plateau'ing."

I think I am drifting. (see link below for tips on stopping a "drift")

www.fudiet.com/2011/03/catch-your-ow
n-drift/

(Who else had the lyrics "Like a drifter I was born to walk alone" go through their heads? Ok, onto it).

I haven't burned my goal of 2200 calories per week in a while. I've been eating out, I've been indulging a bit too much.

I've been lazy.

I might have had a few weeks where I did give it my all and the scale didn't budge...that frustrated me so I slacked off. Why not, right? Where was all this doing things by the books going?

I looked back and the last monthly progress report blog I posted was back in March. At that time I was at my lowest weight: 193.5. Now I've drifted back up to 197.5.

I know I have mental work to do, too...Am I mentally ready to be in the 180s? I don't know.

But I'm not going to give up without trying.

So, what I am going to do is analyze my food. Log everything and stop indulging in too much popcorn or wine, my vices.

I am going to blog monthly about my progress.

I am going to workout every day.

I will not be too strict or hard on myself, as that leads to more drifting, especially for me, but I am going to be honest with myself.

WEIGHT GOALS:

Challenge Starting Weight (Your weight on 07.01.2012): 197.5
Long-Term Goal Weight (in pounds): 178
Challenge Goal Weight (in pounds): 181

Weight goal: To lose 16.5 lbs. during this 16 week challenge.

Notice that my ultimate goal weight is 178, but my challenge goal is 181. I always set goals that are too high for myself, and I don't attain them. Over time, I've remained the same. So my thinking is to set an attainable goal for me. We are all different and when I am losing, I am a slow loser. So this weight loss goal calculates to a weight loss of about 1 lb. per week. That is completely do-able.

FITNESS GOALS:

To start making running a habit. I have only been running on average 1x per week. I want to bring that up to 3x per week so that I am ready for half marathon training come September.

To incorporate yoga back into my routine.

To start boxing with my husband.

GOAL: Burn at least 2200 cals. per week:

Monday 3 Mile Walk Live Class (515)
Tuesday Run (525)
Wednesday Boxing with Jim mixed with cardio and ST (300)
Thursday: Run in the morning and 3 Mile Walk Live Class at night (1100)
Friday Walk & kickboxing (150)
Saturday Long Run (630 - 700)
Sunday walking and yoga: (125)

Total: 3415

NUTRITION GOALS:

1400 - 1750 calories
10 glasses of water per day.
Only 2 cups of coffee in the morning, tea in the afternoon.
NO dairy – going cold turkey. (working on this!)
Get all of my freggies in.
Popcorn – break out the air popper and make it truly healthy. Then I can have 2 bowls.
Wine – only 1 – 2 glasses on special occasions. No more casual drinking.
Track all of my food into the fitness tracker and check my stats nightly to see where I need to tweak anything.
Start using SP meal plans again.
Start cookies recipes from the Spark Cookbook again.





Saturday, June 09, 2012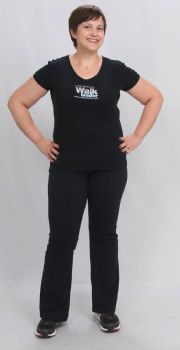 Three years ago when they introduced the Walk Leader certification program from Leslie Sansone, I saved the postcard that my Aunt Barb gave me announcing it, and put it up on my desk. I wondered if I would be a good leader. However, at that time, I was still at the beginning of my journey. I still needed to lose 100 lbs. And I wondered, how could I lead, when I needed to be led? So I put that postcard away and shelved that dream. But as anyone knows with a dream deferred, as the poem by Langston Hughes states, it "explodes", meaning this dream kept building in my head and it was something I would think about, then disregard. This certification is only offered once a year, so every year come certification time, as I grew closer to my weight loss goal, I would think about it, but then think of a million reasons why not. It cost too much money. Who would come to my class? Who did I think I WAS, really.

Well, no more. This past year when the class was offered I went through the usual hemming and hawing, and then I decided I was going to DO this. I got so many signs that it was the right step to move forward with this. They say you should do what would make you happy even if you didn't make any money at it. For me, that is simple. Writing and walking. I lead walks for my family in Michigan all the time; I led my sister when she was pregnant with twins, my parents, my other sisters, my own kids and family. This was something I loved to do, and the core of my workout program during this weight loss journey. A walk always makes me feel better. Wouldn't that transfer to other people and help them? I had to try. I wasn't afraid of failure anymore.

Now I am just so excited to be a certified Walk Leader for Leslie Sansone so that I can teach others how to start working out and becoming stronger. I am thrilled to be able to say I am now a certified "Fitness Instructor". I lead 3 classes a week. I am still pinching myself, I can hardly believe it. And to hear my students say "I love your class!" as they are leaving? Just amazing.

And to think at the start of this journey I couldn't walk even a half mile with Leslie. The journey of 1,000 miles does indeed start with that one, first, single step.

I can't wait to inspire others to take the first step, if they haven't already.

Is there a dream out there that is deferred to you? What steps can you take to reach out and grab it?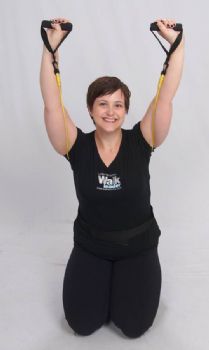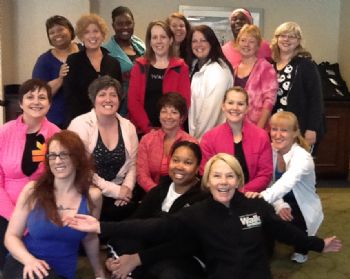 Graduation Class of 2012 in Chicago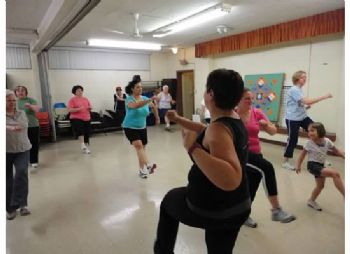 Picture of my class. There's my daughter Lucy in the front row!


***
What happens to a dream deferred?
~ By Langston Hughes

Does it dry up
like a raisin in the sun?
Or fester like a sore--
And then run?
Does it stink like rotten meat?
Or crust and sugar over--
like a syrupy sweet?

Maybe it just sags
like a heavy load.

Or does it explode?




First Page
1
2
3
4
5
6
7
8
9
10 11 12 13 14 15 16 17 18 19 20 21 22 23 24 25 26 27 28 29 30 31 32 33 34 35 36 37 38 39 40 41 42 43 44 45 46 47 48 49 50 51 52 53 54 Last Page

Get An Email Alert Each Time LOTUSFLOWER Posts