| | |
| --- | --- |
| | LOTUSFLOWER's Recent Blog Entries |



Monday, March 19, 2012
I am not happy. For a person who is usually cheerful, I am downright depressed right now.

It isn't fair. It just isn't fair that when I have a bad week I regain weeks worth of work.

I am sick of having to be perfect all the time.

I just want off of this ride.

A few weeks ago I was down to my lowest weight in the past 10 yrs., 193.5. I vowed I wouldn't go back up above 195. At my Saturday weigh-in I was 198.5. Today, because I have a sick sense of humor, I got on the scale again and I was 199.5. To say I am disappointed is an understatement.

Last week a lot of things happened to get me to where I am today. I can whine all I want, say it's not fair, etc., but looking at the facts they look something like this:



I wasn't feeling well last week. Low energy, head cold. This beautiful Chicago weather does have a down side.



I only worked out one day last week.



I got my period.



I had three family events, where despite my best efforts to make good choices, I still over indulged, bringing my total calorie count up to over 2,000 for the day, and in some cases 2,500.



I decided that the chocolate-covered sunflower seeds my husband brought home from the store were "healthy" and took a handful, or two, or three, out regularly.



I incorporated dairy into my diet again.



I indulged in wine and margaritas.



I ate too much popcorn.



I was lazy.

Are these excuses? No. Just the simple reality of it. So when I find I want to whine "It's not fair", I had an especially bad week overall, it wasn't just one small thing, my body could have handled that. It was a series of unfortunate events that brought on my weight gain. 3 lbs. this week, 2 lbs. last week and that extra pound or two from too much salt.

But you know what?

I am tired.

Darn tired.

Here's what a typical roller coaster looks like:




And here's what my weight loss graph looks like: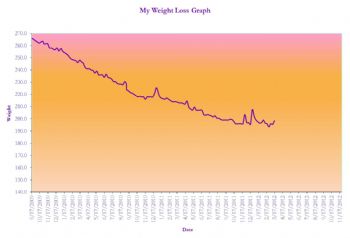 A little too similar lately if you ask me. Up, down, up, down. And I'm just DONE with it all.

I'm changing this ride NOW.

Why?



Because I no longer like the mood swings associated with the up and down of the scale, and of my diet.



Because I am not afraid of being under 190.



Because I wanted to be at goal weight by May 19th for my sister's wedding.



Because I have more important things to accomplish in life rather than tackling the beast of a scale.



Because I want to get on with my life.



Because I have an 8k to train for coming up in less than a week!



Because, in the words of Stewart Smally from SNL, I am good enough....I'm smart enough, and doggone it, people like me :)

So, what am I gonna do about it now that my whining and crying is over with?



I'm going to start by going out at lunch and buying myself some new running kicks. It's time, and my knees are starting to feel it.



I'm going to run tonight.



Tomorrow I am going to walk.



Then I'm going to box.



Then I'm going to run again.



Then I will walk (again).



Then I will lift some heavy weights.



Then I will rest.



Then I will run my 8k.

And I will repeat the following week, perhaps not in that order, but a few things are certain:



I will run 3x per week.



I will box 1x per week.



I will walk 6 days a week.



I will rest one.

And I will eat 90% clean, whole foods. I will stop eating the junk hubby brings home - last night it was chocolate peanut clusters - Why you ask?? Because they were "cheap and on sale". I'm sorry, but I'm worth more than $1.99 of chocolate covered peanuts.

And until that scale budges, NO popcorn, NO wine, NO margaritas.

Enough is enough.

I'm aiming for a 4 lb. loss this week. If I could put on 3 this week, I can sure try to take it off, and then some.

And the thing about roller coasters?

Well...

They always,

eventually, have to come

DOWN.









Wednesday, March 07, 2012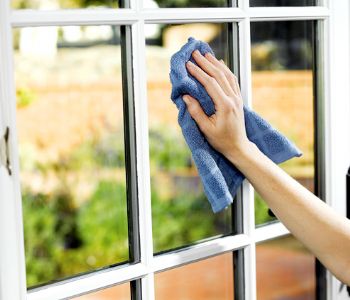 I'm talking about cleaning out the clutter in our lives, and I don't mean paperwork, or house chores or cleaning. Well, maybe I do.

I've had day long meetings all week that I am the organizer for – the behind the scenes lady. I have to make sure the people have coffee, breakfast, snacks, lunch, water, more water, and refresh it all.

This morning one of the guys tried making coffee himself before I got in and he made a mess of it. The coffee overflowed into the drawer beneath it, into the cabinet below that, underneath the water cooler, under the coffeemaker, under the microwave, in all the cracks and crevices it could find.

As I was cleaning up the mess he stopped in to say he was sorry again, I told him no problem, it had happened before and he wasn't the first. He said "I tried to clean up the best I could, this may actually be a good thing, there was tons of junk in the drawer and food particles, etc., that hadn't been cleaned."

I agreed.

And then it hit me.

That mess, that junk, while annoying and took time out of my day to clean, was ESSENTIAL. Without the mess I wouldn't have had to clean up. Without having to clean up I wouldn't be looking under every little thing to be sure the coffee wouldn't stain the drawer or counter. The mess made me lift up things I wouldn't have before. Made me take a closer look and examine.

When bad things happen to us, and we need to clean up our messes, that is shaping us.

Everything shapes us.

When we have to clean up a mess we discover all the things that need changing. That dust in the corner, the old socks under the bed. Metaphorically there are things inside us that need to change too.

I recently got into a fight with a family member and it was a bad one. I usually avoid conflict like the plague, but this time I tried to do something different – I called her out on something and I acted in anger. I was hoping to prevent the emotions building inside of me and becoming a bigger mess, but I can tell you that this new method didn't work either. It didn't produce a good reaction, or resolution. (Next time, calm down first, and then address the situation). We got into a big fight and before I knew it I was yelling. Very unlike me. But it made me realize that I don't handle conflict well and that that needs to CHANGE. Yes, I have every right to speak up, but not the way I did. Next time I need to handle conflict in my life I know I will do a better job. Life is all a dress rehearsal, didn't Shakespeare say that? The world is the stage. I am practicing with every action I make.

Same with this weight loss journey. If we go to a dinner party, or out to lunch and make bad choices, well those choices shape us too. When we see the outcome reflected on the scale, we CHANGE.

We all have frenemies. I've encountered some that make me feel bad that I am not up to their level of fitness, or always try to show me how great they are. And I'm happy for these people. But I will not let their comments meant to lift them up and me down shadow anything I am doing. Like the dust mites in the corner, some of these people I am going to have in my life less (or ignore them). I don't need the comments/jabs meant to make someone else feel better, and for me to feel less. I am not a person who compares me to anyone. So when a friend compares her journey to mine, or another how far she can run vs. me, or perhaps someone saying how much faster they are. All of that just doesn't matter. Plain and simple. We are each on our own journeys and we can lift each other up and be cheerleaders for each other, or we can try to bring someone down in order to lift ourselves higher. I choose to be a cheerleader. I always did want to wear that cute skirt and pigtails.

We all have drama. We have those friends, family members or kids who just loooove the drama. I have a sign in my daughter's room that says "Save the Drama for your Mama". I thought it was funny when I purchased it as she was growing inside of me. Now as she is living into that I question…hmmm.why did I buy this? And why SHOULD drama be saved for the mama? I know why. Because mamas are STRONG and they GROW as a result of the drama. We get more patient and learn to handle more of it.

We all could use more money. I don't know anyone who is 100% comfortable with their financial situation and can just do whatever they please. Even the ones who have it all, all the money they need, they want more. We all strive for MORE. We want it all, don't we? I challenge you to be comfortable where you are at, with what you have. (Note: Take my own advice). I think a natural result will be that we lead simpler lives. And there's not that stress of where is the money coming from.

Patsy Clairmont, from Women of Faith, recently said something similar to this concept. Instead of calling it "De-Cluttering", or "Cleaning", she simply calls it Pruning.

Patsy tells a story about how several years ago; her husband bought one of those huge riding lawn mowers. He was so excited about his new "toy". When he got ready to mow the lawn, he was so excited that he shifted into high gear and ended up going through her beloved flower garden.

Her garden being ruined wasn't what her husband intended, obviously, not the best case scenario. After her husband lifted the mower off the flowers she describes what the aftermath looked like: "my hydrangea bush looked like a handful of pickup sticks, my roses were potpourri, and my butterfly bush was not fit for a gnat."

She went on to say that despite the damage done to her garden that the following year those same bushes came back "with gusto". They had gorgeous blossoms. And the following year they were even better. Then she says that: "It's really a reminder that what others do accidentally or spitefully can be used to cause us to flourish. "

While none of us want the conflict, the strife, this hard job of losing weight, family issues, financial troubles, all of these things SHAPE us. They help us to become better people. Become who we are. Discover our purpose.

As Patsy says, we were BORN to GROW. And for those fellow Christians, as we grow we become more like Christ in His own image, he is inside of us all.

And each obstacle that comes our way is just an opportunity for GROWTH.
My challenge to you is to look at your life and at those things that you would rather change. Can you see how they perhaps are a blessing in disguise? Does looking at them this way help you to embrace them more fully?

So take out those dust rags, sponges and mops. Clean out under your bed, in the corners of your soul. And you might just be surprised at what you see.



Artwork by Kelly Rae Roberts "Everything Shapes Us"
(which I have on my office wall)






Sunday, March 04, 2012
I am in the middle of a binge right now. Instead of continuing to eat, I am going to journal my thoughts publicly, unedited, in the hopes that it may make this uncontrollable feeling of wanting to shove everything in my mouth and take it away.

That it may help some of you who read it and may be in the same place yourself.

This is not a pity party. This is my binge, in haphazardly constructed sentences that may or may not come together.

I already feel sick from the handfuls of trail mix, pecans, roasted plantain chips and sushi I've shoved in my mouth. Each on their own? Not unhealthy. Eaten at the rate of taking a couple of shots of vodka? A recipe for disaster. For guilt. For remorse. And for a tummy ache.

I think it started earlier today while in church. See I have a week-long series of very important meetings at work that I need to pull together somehow although half of the attendees haven't given me the necessarily presentations and paperwork to do just that. I wasn't going to go to church, I was going to work through it. But I felt that tugging to go. I wanted to go. And my husband has been going with me and that is so special to me. So I went, fully knowing that I had a busy day ahead, but that I could get my work done later, after the day-long baby shower that would follow church. At church I usually avoid the baked goods, but today I took a small homemade blueberry scone and nibbled at it, knowing I wasn't hungry, but it helped ease my anxiousness.

Then at the baby shower I was next to a group of very loud women who were very opinionated about everything, including my kids, who were hiding under tables, running around, being, well, typical 2 and 5 yr. olds. I was embarrassed, I kept running after them, but it was difficult. I usually wouldn't even eat a piece of cake. Well, not only did I eat mine, but I ate my 2 yr. olds too, and every time I passed by the sweets table I grabbed something. I also frequented the champagne punch too many times. I ended up leaving early with the girls.

Once home they are screaming, running amok, I'm trying to make dinner and they are just DONE listening to me (Note to self - never bring them to a 5 hr. long baby shower ever again in this life). My husband was at a meeting and so I was on my own. This is when I grabbed handfuls of WHATEVER just to help me...what? Feel better? Feel sick? Was that going to help things? No.

Would it make me forget that I feel insufficient at times, like a bad parent at times, like a not good enough wife, like I'm still that larger person who weighed 300 lbs., that I'm fearful of my job, of my future, of my life, of the impact I will make? No.

So here I am, and after my husband has returned home with McDonalds, a rarity in our household, but he had gotten my franctic text about dinner possibly not being ready when he got home, and after I downed half the filet o fish and some fries and chicken nuggets, I read the following Spark article about how to stop a binge, and it made me remember my own tools that I used at the beginning of this journey. I haven't had a binge in a very long time, so I had almost forgotten. There was once a time when I had to use these tools every single day to get by. But along the way it became easy for me, and I felt those emotions and didn't eat through them. But today, today the old lie of food being my friend got me. Old familiar habits do die hard.

I remembered what helped me most was journaling about my feelings, prayer and reading the bible. Also water. Lots of water.

So that is what I am going to do. And I realize that I should be more in the Word than I am. I need to seek Him every day or else, like today, I will be chasing after Him and I may have lost that relationship I once had with Him. Will I ever be perfect? No, far from it. That isn't even a goal of mine. But the next time this binge monster rears its head, the next time I feel an emotion I'm uncomfortable with, like telling the loud-mouthed ladies at my table to kindly shut their mouths, I want to face it head on, and not quiet myself with too much food, which also muddles my heart and spirit.

And tomorrow is not only a new day, but this moment is new. Right NOW.

Below is a link to the article for those it may help.

Thanks for listening.

www.sparkpeople.com/resource/nutriti
on_articles.asp?id=1703

EDIT: After posting this my Spark friend Leona left a supportive comment and when I went to her Spark page to thank her I saw this poem called "Don't Quit". I just had to share it.

DON'T QUIT

When you've eaten too much and you can't write it down,

And you feel like the biggest failure in town.

When you want to give up just because you gave in,

and forget all about being healthy and thin.

So What! You went over your points a bit,

It's your next move that counts...So don't you quit!

It's a moment of truth, it's an attitude change.

It's learning the skills to get back in your range.

It's telling yourself, "You've done great up till now.

You can take on this challenge and beat it somehow."

It's part of your journey toward reaching your goal.

You're still gonna make it, just stay in control.

To stumble and fall is not a disgrace,

if you summon the will to get back in the race.

But, often the struggler's, when loosing their grip,

Just throw in the towel and continue to slip.

And learn too late when the damage is done,

that the race wasn't over...they still could have won.

Lifestyle change can be awkward and slow,

but facing each challenge will help you grow.

Success is failure turned inside out,

the silver tint in a cloud of doubt.

When you're pushing to the brink, just refuse to submit,

If you bite it, you write it....But don't you quit!

- Author Unknown





Thursday, March 01, 2012
FEBRUARY REPORT CARD

Start weight: 200.5
Goal weight: 194.5
End weight: 193.5
Weight lost: 7 lbs! Exceeded my goal.
Total weight lost this year: 9.5 lbs.
Goal weight progress: 15.5 more lbs. to go to reach goal weight!
Total weight lost: 104.5

FITNESS ACCOMPLISHMENTS:

I reached 1,866 fitness minutes in February. My goal was 1,000!! Almost doubled that.

Miles walked/run in February: 46.85

I wanted to complete boot camp. I didn't do that, but I did start a 21 day walking challenge with Leslie Sansone and I've walked, or done the equivalent of walking, every day so far. I am on Day 13 of the challenge.

I worked out during the Superbowl – I did the Spark Superbowl Workout with my husband and it was hard, but fun!

I had a healthy weekend away at the cottage and got workouts in plus healthy eating.

I've given up dairy products in my diet to help with a skin condition I have. So far it's been over 20 days!

I took a chair dancing class!

NON-SCALE VICTORIES (NSVs):

I had to return a size 14 running skirt for a size 10/12.

I got my husband to workout with me – he's doing the Leslie challenge too and he's lost almost 20 lbs. since the new year!

I signed up to become a certified WalkLeader through Leslie Sansone's program. I've wanted to do this for the past 3 yrs. Now I feel I actually CAN.

I bought myself a sexy outfit and danced for my husband - have never ever done that in our married life. Needless to say, I'm signed up for the next class. A G-rated picture is below for my Sunny Gals, lol.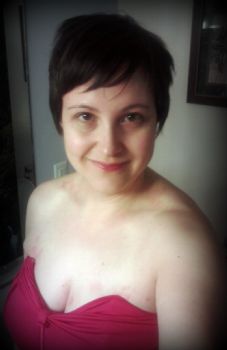 A friend I haven't seen in the past year and a half asked where the rest of me was.
I got my sister to go to boxing class with me! (And chair dancing)

I got a shout-out from Leslie Sansone saying that I "infuse hope" in people.

I was tempted to buy diet pills but instead bought myself a sundress.

I like the changes I am seeing in the mirror.

I am 1 point away from being simply "overweight" vs. obese in BMI

I love that I can, and want to, wear dresses now.

I am getting stronger.

THINGS I'VE LEARNED:

That being accountable helps me. I always track every bite that goes in my mouth, but in the Done Girl seasonal challenge we had to take pictures of our food for 4 days and just knowing that other people were going to SEE what I eat motivated me to eat as healthy as possible.

Doing my monthly progress reports helps me in the same way.

Having a goal helps me. I'm on the 21 day challenge with Leslie and I don't want a day to go by where I don't get my mileage in.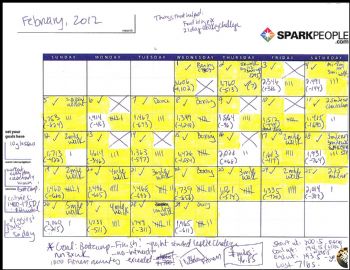 Here is my February calendar, yellow highlighting = GOOD. I use the Spark calendar which is separated into 4 quadrants. My goals are: 1. Water - 10 glasses, 2. Workout, 3. Calorie intake and differential and 4. Freggies.

MARCH GOALS:

WEIGHT GOALS:

Weight goal: To lose 5.5 lbs. this month. I'm aiming for 7, hey if I could do it in February I can do it in March, right? Even with leap year, March has 2 more days in it!

FITNESS GOALS:

To train for the upcoming Shamrock Shuffle 8k. I currently run a 5k distance, but haven't pushed it past that. I have less than a month left.

I also want to incorporate yoga back into my routine.

I want to be able to do a reverse plank – currently I can't lift my butt off the ground.

NUTRITION GOALS:

1400 - 1750 calories
10 glasses of water per day.
Only 2 cups of coffee in the morning, tea in the afternoon.
NO dairy – going cold turkey - DONE!
Get all of my freggies in.
Popcorn – break out the air popper and make it truly healthy. Then I can have 2 bowls.
Wine – only 1 – 2 glasses on special occasions. No more casual drinking.
Track all of my food into the fitness tracker and check my stats nightly to see where I need to tweak anything.







Thursday, February 23, 2012
I was tempted this morning. My good friends own a very successful business that is two-fold. One of them is a fitness trainer and teaches amazing classes, and the other sells herbal supplements to promote weight loss. They are all natural, and are based on bee pollen, which I've read is useful for eliminating toxins and the formula used in this particular product contains an appetite suppressant as well. One girl recently lost 16 lbs. in 2 WEEKS.

Well, as I'm about 15 lbs. away from my ultimate goal weight, a weight loss of 120 lbs., this tempted me - the idea that in 2 weeks I could be at goal weight. That I could be ensured I would reach goal weight by my sister's wedding in May. It has been tempting me for the past year. But I am a person who rarely even takes aspirin and I strive to eat clean. I don't really believe in diet pills, and as natural as these are, that's what they are. Diet pills. I don't want my appetite to go away so that I can't enjoy the food that was put on this earth. I enjoy the healthy choices I am making, and also like to splurge every now and then on the good stuff. I don't want to feel jittery, or thirsty, or be going to the bathroom all the time. I want to be an example to my friends and family (and daughters) that this can be done, and done the old fashioned way.

See, I don't believe in a magic pill to loose weight. But still, I was tempted. They are having a sale for $39 instead of $50 for a month's supply. One pill a day is all it takes. I'm not knocking those that take diet pills. I think that if done in a healthy way supplements can be good. Heck, I may look into bee pollen supplements (minus the appetite suppressant) just for the health benefits and toxin removal. But it's just not for me. I've lost over 100 lbs. on my own, and I want to finish it on my own. I think the diet pill mentality goes back to my days of being anorexic and bulimic, and I'm not that person anymore. I know better than anyone that the magic just doesn't exist. It takes hard work.

Well the other day I saw a cute, strappy sundress on sale online at 70% off. As a Goodwill shopper and a busy working mom with a single income family to provide for, I don't usually buy myself new clothes.

But I was tempted to buy into this idea of taking a pill a day, $39 for a month's supply. And the dress was only $34. So I made myself a deal -- no more buying into magic pills, like Jack and his beanstalk, and I could splurge on this dress for summer.

So, I am going to have a cute new sundress this summer (that fits me now, too, it's not going to be too small for me, but I know even at goal weight it will still look fabulous) and I know that through my faith and strength in God, I'll lose these last pounds on my own, too.

I'm feelin kind of good about it.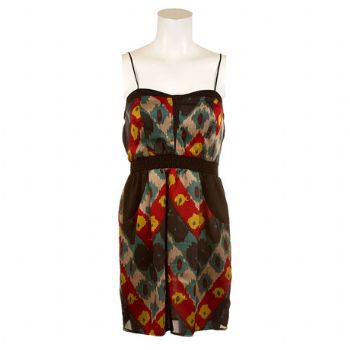 First Page
1
2
3
4
5
6
7
8
9
10
11
12 13 14 15 16 17 18 19 20 21 22 23 24 25 26 27 28 29 30 31 32 33 34 35 36 37 38 39 40 41 42 43 44 45 46 47 48 49 50 51 52 53 54 Last Page

Get An Email Alert Each Time LOTUSFLOWER Posts