| | |
| --- | --- |
| | LOTUSFLOWER's Recent Blog Entries |


Thursday, March 01, 2012
FEBRUARY REPORT CARD

Start weight: 200.5
Goal weight: 194.5
End weight: 193.5
Weight lost: 7 lbs! Exceeded my goal.
Total weight lost this year: 9.5 lbs.
Goal weight progress: 15.5 more lbs. to go to reach goal weight!
Total weight lost: 104.5

FITNESS ACCOMPLISHMENTS:

I reached 1,866 fitness minutes in February. My goal was 1,000!! Almost doubled that.

Miles walked/run in February: 46.85

I wanted to complete boot camp. I didnít do that, but I did start a 21 day walking challenge with Leslie Sansone and Iíve walked, or done the equivalent of walking, every day so far. I am on Day 13 of the challenge.

I worked out during the Superbowl Ė I did the Spark Superbowl Workout with my husband and it was hard, but fun!

I had a healthy weekend away at the cottage and got workouts in plus healthy eating.

Iíve given up dairy products in my diet to help with a skin condition I have. So far itís been over 20 days!

I took a chair dancing class!

NON-SCALE VICTORIES (NSVs):

I had to return a size 14 running skirt for a size 10/12.

I got my husband to workout with me Ė heís doing the Leslie challenge too and heís lost almost 20 lbs. since the new year!

I signed up to become a certified WalkLeader through Leslie Sansoneís program. Iíve wanted to do this for the past 3 yrs. Now I feel I actually CAN.

I bought myself a sexy outfit and danced for my husband - have never ever done that in our married life. Needless to say, Iím signed up for the next class. A G-rated picture is below for my Sunny Gals, lol.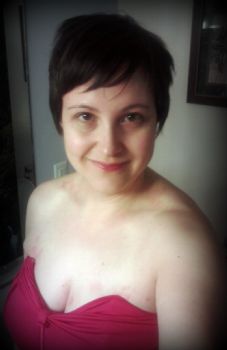 A friend I havenít seen in the past year and a half asked where the rest of me was.
I got my sister to go to boxing class with me! (And chair dancing)

I got a shout-out from Leslie Sansone saying that I ďinfuse hopeĒ in people.

I was tempted to buy diet pills but instead bought myself a sundress.

I like the changes I am seeing in the mirror.

I am 1 point away from being simply ďoverweightĒ vs. obese in BMI

I love that I can, and want to, wear dresses now.

I am getting stronger.

THINGS IíVE LEARNED:

That being accountable helps me. I always track every bite that goes in my mouth, but in the Done Girl seasonal challenge we had to take pictures of our food for 4 days and just knowing that other people were going to SEE what I eat motivated me to eat as healthy as possible.

Doing my monthly progress reports helps me in the same way.

Having a goal helps me. Iím on the 21 day challenge with Leslie and I donít want a day to go by where I donít get my mileage in.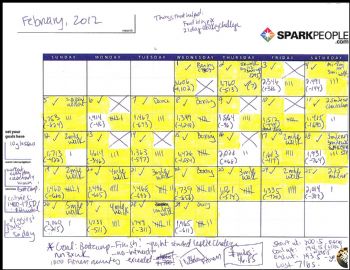 Here is my February calendar, yellow highlighting = GOOD. I use the Spark calendar which is separated into 4 quadrants. My goals are: 1. Water - 10 glasses, 2. Workout, 3. Calorie intake and differential and 4. Freggies.

MARCH GOALS:

WEIGHT GOALS:

Weight goal: To lose 5.5 lbs. this month. Iím aiming for 7, hey if I could do it in February I can do it in March, right? Even with leap year, March has 2 more days in it!

FITNESS GOALS:

To train for the upcoming Shamrock Shuffle 8k. I currently run a 5k distance, but havenít pushed it past that. I have less than a month left.

I also want to incorporate yoga back into my routine.

I want to be able to do a reverse plank Ė currently I canít lift my butt off the ground.

NUTRITION GOALS:

1400 - 1750 calories
10 glasses of water per day.
Only 2 cups of coffee in the morning, tea in the afternoon.
NO dairy Ė going cold turkey - DONE!
Get all of my freggies in.
Popcorn Ė break out the air popper and make it truly healthy. Then I can have 2 bowls.
Wine Ė only 1 Ė 2 glasses on special occasions. No more casual drinking.
Track all of my food into the fitness tracker and check my stats nightly to see where I need to tweak anything.







Thursday, February 23, 2012
I was tempted this morning. My good friends own a very successful business that is two-fold. One of them is a fitness trainer and teaches amazing classes, and the other sells herbal supplements to promote weight loss. They are all natural, and are based on bee pollen, which I've read is useful for eliminating toxins and the formula used in this particular product contains an appetite suppressant as well. One girl recently lost 16 lbs. in 2 WEEKS.

Well, as I'm about 15 lbs. away from my ultimate goal weight, a weight loss of 120 lbs., this tempted me - the idea that in 2 weeks I could be at goal weight. That I could be ensured I would reach goal weight by my sister's wedding in May. It has been tempting me for the past year. But I am a person who rarely even takes aspirin and I strive to eat clean. I don't really believe in diet pills, and as natural as these are, that's what they are. Diet pills. I don't want my appetite to go away so that I can't enjoy the food that was put on this earth. I enjoy the healthy choices I am making, and also like to splurge every now and then on the good stuff. I don't want to feel jittery, or thirsty, or be going to the bathroom all the time. I want to be an example to my friends and family (and daughters) that this can be done, and done the old fashioned way.

See, I don't believe in a magic pill to loose weight. But still, I was tempted. They are having a sale for $39 instead of $50 for a month's supply. One pill a day is all it takes. I'm not knocking those that take diet pills. I think that if done in a healthy way supplements can be good. Heck, I may look into bee pollen supplements (minus the appetite suppressant) just for the health benefits and toxin removal. But it's just not for me. I've lost over 100 lbs. on my own, and I want to finish it on my own. I think the diet pill mentality goes back to my days of being anorexic and bulimic, and I'm not that person anymore. I know better than anyone that the magic just doesn't exist. It takes hard work.

Well the other day I saw a cute, strappy sundress on sale online at 70% off. As a Goodwill shopper and a busy working mom with a single income family to provide for, I don't usually buy myself new clothes.

But I was tempted to buy into this idea of taking a pill a day, $39 for a month's supply. And the dress was only $34. So I made myself a deal -- no more buying into magic pills, like Jack and his beanstalk, and I could splurge on this dress for summer.

So, I am going to have a cute new sundress this summer (that fits me now, too, it's not going to be too small for me, but I know even at goal weight it will still look fabulous) and I know that through my faith and strength in God, I'll lose these last pounds on my own, too.

I'm feelin kind of good about it.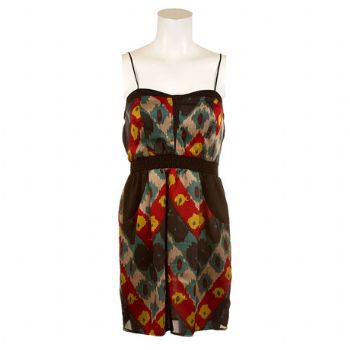 Thursday, February 23, 2012
BREAKFAST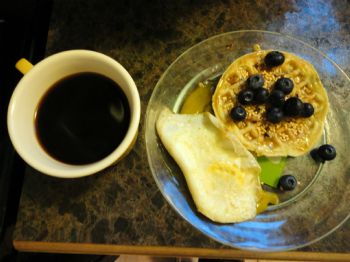 Great Value Buttermilk Frozen Waffle, 0.5 serving
(I usually eat whole grain waffles like Kashi, but we were out so I had one of the girls')
Agave Nectar, 0.5 tbsp
Walnuts, 0.15 cup, chopped
Blueberries, fresh, 10 berries
Egg, fresh, 1 large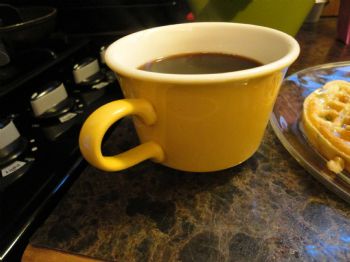 Regular Coffee, 2 cup (8 fl oz)

Breakfast TOTALS: 352

LUNCH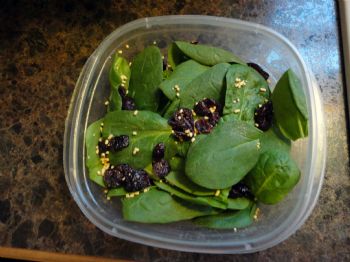 Spinach, fresh, 1 cup
Avocados, California (Haas), 0.25 fruit
Extra Virgin Olive Oil, 0.5 tbsp
Balsamic Vinagrette - 0.5 tbsp
Honey, 0.25 tbsp
Lecithin granules, 1 tbsp
Cranberries, dried, sweetened (craisins), 0.15 cup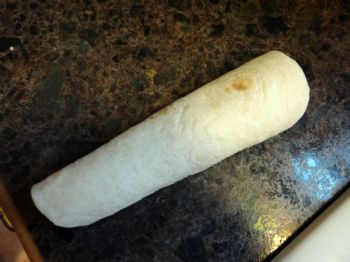 Flour Tortilla, 6" El Milagro, 1 serving
aldz turkey deli meat, 1 serving
Better Than Cream Cheese Tofutti, 0.5 tbsp

Lunch TOTALS: 454

AFTERNOON SNACK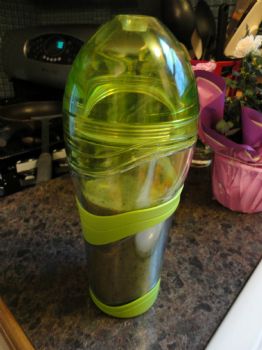 Sparkbook Green Smoothie, 1 serving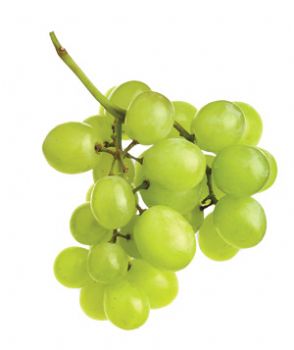 Grapes, 1 cup, seedless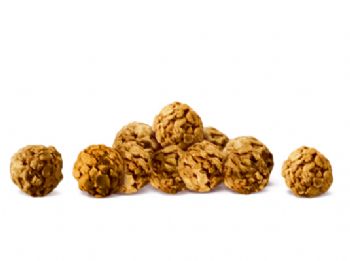 Quaker Granola Bites, Cinnamon, 1 serving

Afternoon Snack TOTALS: 427

DINNER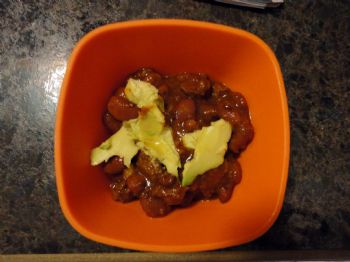 Hormel Chili with Beans, 0.65 cup
Avocados, California (Haas), 0.15 cup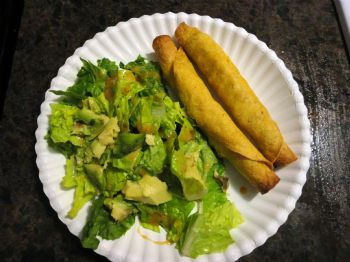 Trader Joe's Chicken Taquitos - per taquito, 2 serving
Romaine Lettuce (salad), 0.5 cup, shredded

Dinner TOTALS: 451

EVENING SNACK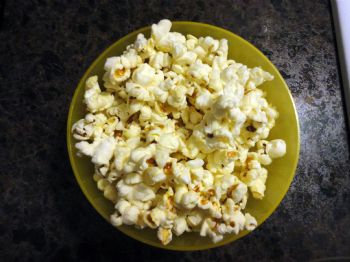 Popcorn, oil-popped, 1 cup

Evening Snack TOTALS: 55

TOTAL CALS FOR THE DAY: 1,739





Wednesday, February 22, 2012
BREAKFAST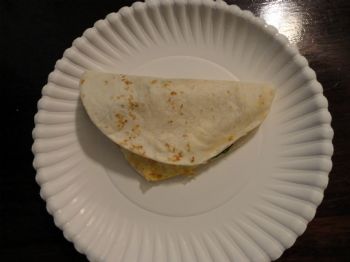 Egg, fresh, 1 large
Spinach, fresh, 1 bunch
bread, Trader Joe's Flour Tortillas (1 tortilla)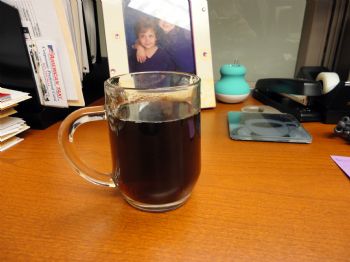 Regular Coffee, 2 cup (8 fl oz)

Breakfast TOTALS: 283

MORNING SNACK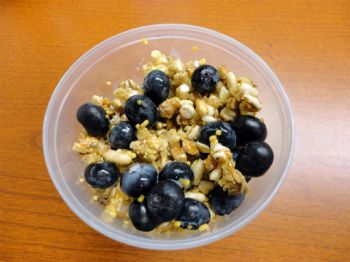 Cereal, Kashi Go Lean Crunch honey almond flax 1 cup
Almond Breeze Almond Milk, Original, 3 oz
Blueberries, fresh, 15 berries
Lecithin granules, 1 tbsp 60
(I've been adding lecithin granules to my salads and cereal, it's good for the skin.)

Morning Snack TOTALS: 294

LUNCH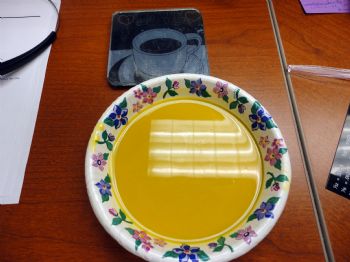 Butternut Squash Soup -- Trader Joe's, 1 cup
(Also pictured, the "Love" coaster that my hubby made me)



Salad with my own homemade dressing (from the awesome Spark cookbook)

Spinach, fresh, 1 cup
Extra Virgin Olive Oil, 0.5 tbsp
Balsamic Vinagrette - 0.5Tbsp
Honey, 0.25 tbsp
Avocados, California (Haas), 0.5 fruit without skin and seeds
Dried Cherries, 0.15 cup
Lecithin granules, 1 tbsp

Lunch TOTALS: 468

AFTERNOON SNACK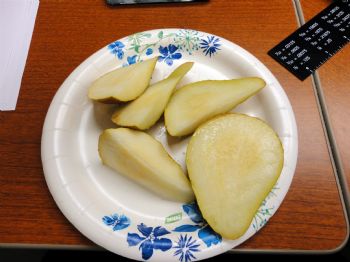 Pears, fresh, 1 cup slices

Afternoon Snack TOTALS: 97

DINNER: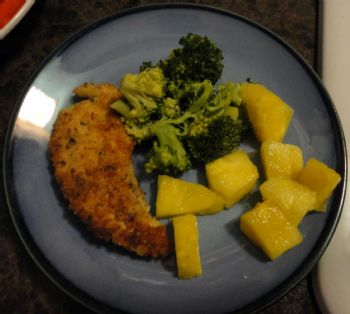 Aldi Chicken Tenderloin, 1 serving
Broccoli, cooked, 0.5 cup, chopped
Pineapple, fresh, 0.5 cup, diced

Dinner TOTALS: 215

EVENING SNACK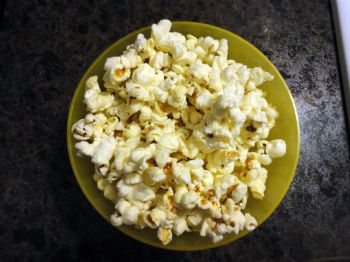 Popcorn, oil-popped, 2 cup

Evening Snack TOTALS: 110

Total Calories for the day: 1468






Tuesday, February 21, 2012
BREAKFAST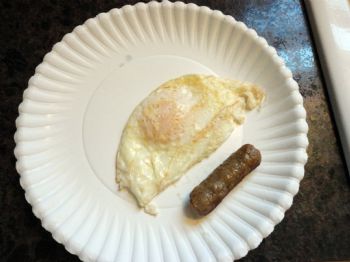 Egg, fresh, 2 large
Armour Brown and Serve Original Sausage (1 link)



Oranges, 0.5 cup, sections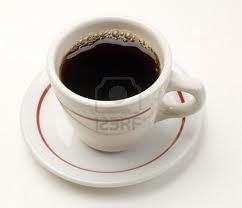 Regular Coffee, 2 cup (8 fl oz)
(Coffee I promise your picture will be in the next blog!)

Breakfast TOTALS: 240

MORNING SNACK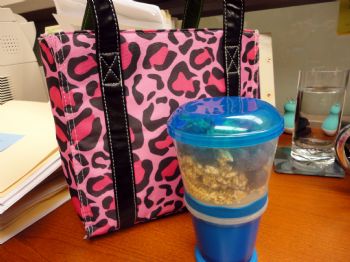 (I took a picture of the container that I LOVE to use to bring cereal to work. Milk goes in the bottom, cereal on top. It's great. Way more efficient than a thermos and a separate bowl. Also note my very cute lunch bag, lol)

EDIT: So many of you have asked, so here it is: the lunch bag is from Wal Mart of all places, and the cereal container I got from my neighbor who was selling from her son's school fundraiser -- but I think those can be found at places like Target, Wal Mart, etc.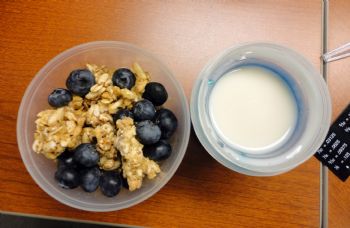 Cereal, Kashi Go Lean Crunch honey almond flax 1 cup
Almond Breeze Almond Milk, Original, 3 oz
Blueberries, fresh, 15 berries

Morning Snack TOTALS: 234

LUNCH

I took my leftover Chipotle and mixed it with some quinoa and peas that I had leftover as well from Friday night.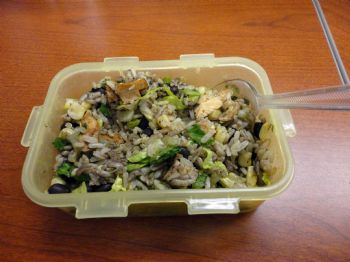 Grain, Quinoa, Organic, Trader Joe's (dry weight), 42 gram(s)
Beans, black, 0.25 cup
Chipotle Corn Salsa, 2 oz
Chipotle Lettuce, 1 oz
Chipotle Chicken (4 oz), 0.5 serving
*Chipotle Rice (3.5 oz serving), 0.5 serving

Lunch TOTALS: 457

SNACK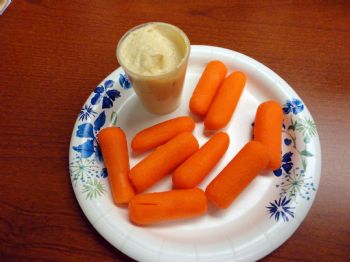 Baby Carrots, raw, 10 medium
Hummus, 2 tbsp

Snack TOTALS: 63
AFTERNOON SNACK

Almonds, 0.5 oz (12whole kernels)

Afternoon Snack TOTALS: 82

DINNER

We LOVE the Spark Cookbook and my hubby has been making the Quinoa-Flax Seed Pizza dough and he makes a special section for me without cheese. I love that man!

The pizza dough recipe is online, as a sneak preview to the Spark cookbook which is AWESOME and I suggest you buy it if you don't have it. Here is the link!:

recipes.sparkpeople.com/recipe-detai
l.asp?recipe=1031637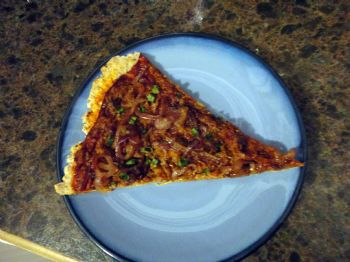 Quinoa-Flax Seed Pizza Dough, 2 serving
HM Pulled Pork 2 oz
Spaghetti/Marinara Sauce (tomato sauce), 0.25 cup
Onions, raw, 1 tbsp chopped

Dinner TOTALS: 421

TOTAL CALS FOR THE DAY: 1,496



First Page
1
2
3
4
5
6
7
8
9
10
11
12
13
14
15 16 17 18 19 20 21 22 23 24 25 26 27 28 29 30 31 32 33 34 35 36 37 38 39 40 41 42 43 44 45 46 47 48 49 50 51 52 53 54 55 56 Last Page

Get An Email Alert Each Time LOTUSFLOWER Posts