| | |
| --- | --- |
| | LOTUSFLOWER's Recent Blog Entries |


Sunday, September 07, 2008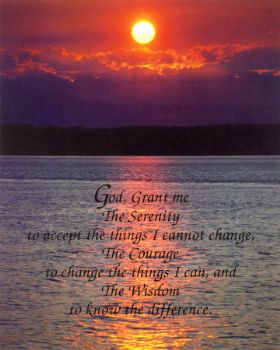 "Take the First Step, No More, No Less, and the Rest will be Revealed."

I am surrendering myself to this process, and recommitting to my health. I feel like I am treading water, just doing enough to keep my head above the water and not actually making any progress toward the shore. I'll float for awhile, and sure the sunset looks nice. then I'll start to go under, so I doggy paddle and forget about my goal - which is to get to shore.

I do this with other areas of my life as well - I'll start a writing project (2 novels now, both shelved in the first draft stage but full of promise), just to let it go to the wayside. These are important things to me! But I go back to my lazy habits. With my family and friends, I realize that I need to put in more time, but then again, go back to being a workaholic and not spending time where I should.

My life at present is not balanced. I want, and need, more balance and more time taking care of myself so that I can take care of my life, my family, and me.

I know that I can't do this alone. As God said, "I am the vine..." and all good things come from Him. I need to release my need for perfection and realize that starting is a big step. It doesn't have to be perfect, I just need to be headed in the right direction.

~ Kathy




Saturday, May 24, 2008

I signed up for the "Late Ride" in Chicago, which is basically a couple hundred of people driving down the lakefront at midnight to 6 a.m. for a 25 mile bike ride. My sisters all do this ride every year, and each year they ask me and I always refuse, saying "no way!" This year I wondered what my resistance is for. Maybe this is something I should do, a voice inside said. So I signed up for the ride.

Let me back up and start by saying that I am NOT a bike rider. I am not coordinated by any means. I am a klutz. Well since it's gotten nice out my husband has been riding with our daughter in the bike trailer. I am not comfortable on a bike, and so I wasn't able to participate. I can't tell you how much this upset me, and so I decided to get a bike. I knew I wanted something that was comfortable, easy to ride and "klutz-free".

Well I shopped around and decided on a Cruiser-type bike. If you're not familiar with these, it's like the Pee-Wee Herman bike - retro, you ride while sitting straight, etc. Piece of cake, right?

I found the best bargain at Wal-Mart, and when the bike arrived I was so excited to take it for a test spin with the family. We head out, and immediately I know something is wrong. The seat can't seem to hold my weight, the handlebars even seem to bend a little. The gears are all messed up, and I feel like I'm riding a tin can that is about to fall apart. It was horrible. So horrible that once safely back home I announced that the bike was going back. I then binged on some trigger foods and basically stuffed myself until I couldn't feel the pain of not being able to ride the bike with my daughter and husband.

The next morning I woke up and knew I needed to beat this. I was not going to let this bike get the best of me. So I went to a wonderful local bike shop, Koslow Cycle (if you're in the Lombard, IL area check them out), and the nicest woman helped me get fit for the right bike, and I took a few test rides and picked the perfect bike - a Giant Sedona (photo above). She was so encouraging and helpful and didn't make me feel at all awkward. She reassured me that yes, I would be able to ride with my family and even ride in the Late Ride.

Today I just got back from a 2.5 mile trip to the park with my family and I feel exhilarated. I know I have many miles left to go, but I have a month to gear up for the Late Ride, and I will take that journey slowly, with my daughter in tow, and mile by mile, pound by pound, step by step, I will make it.

So what have I gotten into?

A healthier life, a challenge, and an attainable goal.

Kathy





Sunday, March 30, 2008


Today I walked a 5K (in Chicago called "The Shamrock Shuffle" around the lakefront).

Last year I barely made it. This year I could tell the difference in my health and walked much quicker. I was actually passing people up! I walked with my father who is a very fast walker and he told me later he had to work to keep up with me. He said he was proud of me, and I was proud of myself, too. Last year my time was 1 hr. 20 minutes to finish 5K (about 3 miles). This year I made it in 58 minutes, 58 seconds. 58:58!!! Over 20 minutes quicker. Other stats include:

Total steps: 10,584
Aerobic steps: 7,090 of those steps were aerobic
Calories burned: 521
Miles walked: 4.17 (total with walking from parking garage, race, etc.)

Since January I've been walking with Leslie Sansone at home, and I have lost almost 15 lb. I am only 3 lb. away from my pre-pregnancy weight. I feel exhilarated, excited and hopeful that I will regain my health. I love working out now and look forward to it.

I'm going to continue to make myself proud, and my family.

- Kathy

(I'm the one in the middle. On the left is my sister, who ran in the 8K portion and on the right is my dad).





Wednesday, March 05, 2008

The past week or so I had been a little depressed. I think the weather was getting to me - the cold, the snow, etc. Maybe I was going through Seasonal Depression. That and the onset of the flu that has infiltrated my family a few times now.

I recommitted to exercising, and also have started taking my vitamins and St. John's Wort, and the difference is like night and day. The past two days I have worked out in the morning, and it's like a blast of energy. I feel hopeful and have faith that I CAN do this and through God all things are possible.

Blessings,

Kathy





Monday, February 04, 2008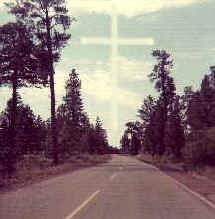 I found this online and thought I'd share:

Begin the New Year meditating on these encouraging Bible verses chosen to inspire a fresh new walk with God and a deeper commitment to living the Christian faith.

New Birth - A Living Hope

1 Peter 1:3
Praise be to the God and Father of our Lord Jesus Christ! In his great mercy he has given us new birth into a living hope through the resurrection of Jesus Christ from the dead. (NIV)

Hope for the Future

Jeremiah 29:11
"For I know the plans I have for you," says the LORD. "They are plans for good and not for disaster, to give you a future and a hope. (NLT)

A New Creation

2 Corinthians 5:17
Therefore, if anyone is in Christ, he is a new creation; old things have passed away; behold, all things have become new. (NKJV)

A New Heart

Ezekiel 36:25-27
"Then I will sprinkle clean water on you, and you will be clean.

Your filth will be washed away, and you will no longer worship idols. And I will give you a new heart with new and right desires, and I will put a new spirit in you. I will take out your stony heart of sin and give you a new, obedient heart. And I will put my Spirit in you so you will obey my laws and do whatever I command. (NLT)

Forgetting the Past

Philippians 3:13-14
No, dear brothers and sisters, I am still not all I should be, but I am focusing all my energies on this one thing: Forgetting the past and looking forward to what lies ahead, I strain to reach the end of the race and receive the prize for which God, through Christ Jesus, is calling us up to heaven. (NLT)

Learning from Past Mistakes

Hebrews 12:10-11
Our fathers disciplined us for a little while as they thought best; but God disciplines us for our good, that we may share in his holiness. No discipline seems pleasant at the time, but painful. Later on, however, it produces a harvest of righteousness and peace for those who have been trained by it. (NIV)

Wait on the Lord

Psalm 37:7
Be still in the presence of the LORD, and wait patiently for him to act. Don't worry about evil people who prosper or fret about their wicked schemes. (NLT)

Isaiah 40:31
Yet those who wait for the LORD will gain new strength; they will mount up with wings like eagles, they will run and not get tired, they will walk and not become weary. (NASB)

God's Timing is Perfect

Ecclesiastes 3:11
He has made everything beautiful in its time. He has also set eternity in the hearts of men; yet they cannot fathom what God has done from beginning to end. (NIV)

Each New Day is Special

Lamentations 3:22-24
The unfailing love of the LORD never ends! By his mercies we have been kept from complete destruction. Great is his faithfulness; his mercies begin afresh each day. I say to myself, "The LORD is my inheritance; therefore, I will hope in him!" (NASB)
http://christianity.about.com/od/holidaytips/qt/newyearbiblever.htm



First Page
1
2
3
4
5
6
7
8
9
10
11
12
13
14
15
16
17
18
19
20
21
22
23
24
25
26
27
28
29
30
31
32
33
34
35
36
37
38
39
40
41
42
43
44
45
46
47
48
49
50
51
52 53 54 55 Last Page

Get An Email Alert Each Time LOTUSFLOWER Posts