| | |
| --- | --- |
| | LOTUSFLOWER's Recent Blog Entries |


Tuesday, November 29, 2011
This year I ran my first "Turkey Trot" as they call them, people that get up early on Thanksgiving morning and brave whatever the elements may bring, and just run. I was excited to run near my hometown, and this race was HUGE for a suburban race - over 5,100 people ran it! (And my town's day after Thanksgiving 5k was cancelled due to low participation).

The Bonfield Express started 8 yrs. ago when a local High School Dean, Coach and Teacher passed away due to complications of Hodgkin's Disease. The Bonfield Express Foundation is a fast-growing local charity working to build character and community commitment in high school students. They host programs and provide scholarship assistance to high school seniors, building future community leaders.

The excitement was in the air and I was looking forward to running this route. It goes through the main streets of the town, which was all decked out for Christmas, but also goes through a nice woodsy area that you would never know was there unless you were looking. I had trained on this route with my Saturday morning running group and met up with several of them before the race. Unfortunately there was no gear check, so I had no camera to capture the group. But a local photographer was on hand and got some overall shots.

Here's the beginning of the race. It started with an actual train whistle vs. a blow horn or regular whistle, it was pretty cool. Also a High School senior sang the Star Spangled Banner before takeoff. It was beautiful.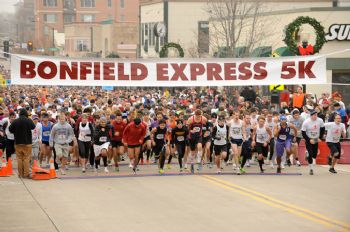 AND in another shot I caught a glimpse of myself! I knew the pink Bondi band would come in useful some day! Here I am!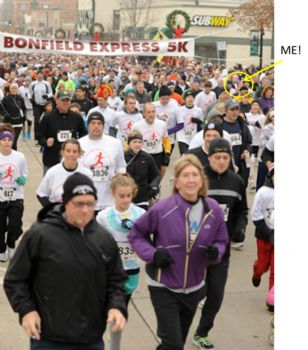 As we started off I quickly lost track of my running gals. The autumn colors were wonderful! The community really comes out for the event, too. One family gives out "Power Donuts"!




(No, I did not stop).

This race felt hard to me because it was so hilly! And while I'd run the course before, we usually take a different route - this went through the woods the opposite direction and I felt winded pretty quickly. But it was amazing to see the streets of the town next to mine filled up with so many people! At the Shamrock Shuffle in Chicago there are so many people the streets are filled, you can see almost a mile ahead at the crowd running - this was very similar to me. It was surreal.

As I approached the finish line I was surprised there was such a crowd! It was very cool.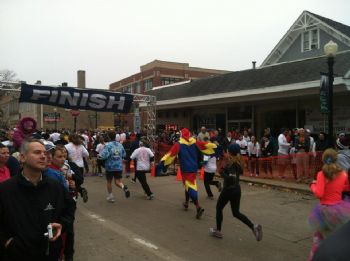 I had forgotten to start my Garmin as I started the race, so I had no clue how I did. I felt like I did pretty good though. However, it wasn't until I got home and checked results after watching the Thanksgiving parade with my girls that I realized I hit a NEW PR!!! My time was 34:05! That's more than a minute and a half better than my Hot Chocolate race (which was also a PR for me then) earlier in the month! That is an average of a 10:59 mile!!! ME!

I was so excited.

Then it was off to my parents house for Thanksgiving dinner and I realized how amazing my life is, and how blessed I am. There are so many new lives...

The Twins, Rachel and Paige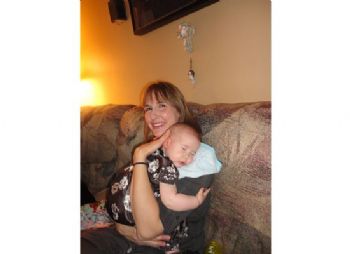 My sister Missy holding Rachel (I think, they are identical hard to tell them apart)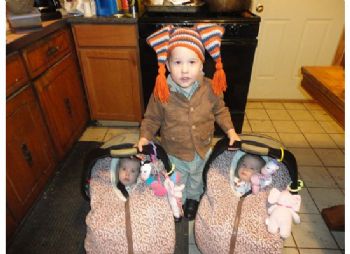 My God son Owen being the proud older brother!

And there's the newest baby, Stella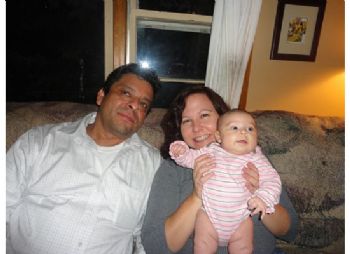 My sister Kris and Stella, and Ben (yes he is watching the football game, lol!)

...And also new beginnings, my sister and her boyfriend Jan just got engaged.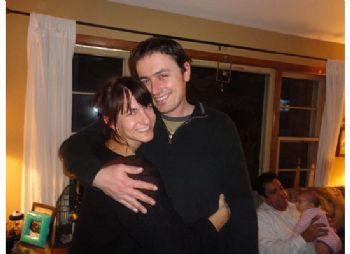 The happy couple!

And I have my parents who are still healthy and awesome grandparents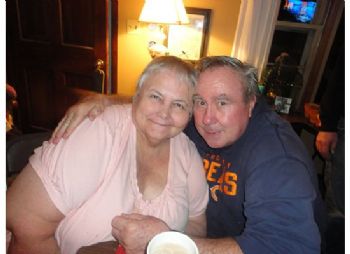 And an amazing husband...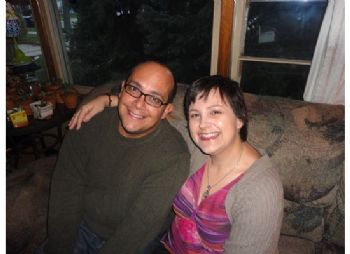 Wonderful girls....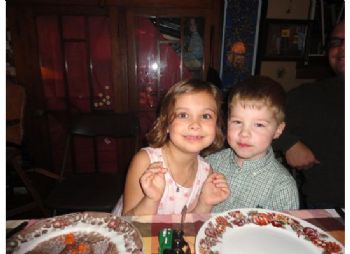 Lucy with her cousin and my nephew, Tony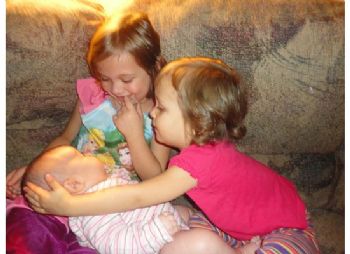 Lucy and Marlo fawning over baby Stella



Lucy and Marlo playing around on turkey day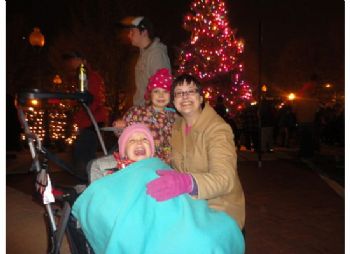 Me with the girls at the local parade

Yes, life is GOOD.

And I have an amazing support group of Spark friends who have become my family.

Thank you God for it all.

I feel healthy, strong, and just unstoppable.





Monday, November 21, 2011


Here's my plan for the new season of the Done Girls Seasonal Challenge, Motivate!

Fitness (260 minutes):

Monday- Boxing (60 min.)/ST (all over)
Tuesday- Run (60 min.)
Wednesday- Walking or Dancing DVD (30 min)/ST (arms)
Thursday- Run
Friday- Walking or Dancing DVD (30 min)/ST (core)
Saturday- Morning run (60 min.)
Sunday- Yoga (20 min.)
Friday- Catch up day if I missed any previous days.

Fitness goals:
ST 3 times per week
Burn 1500 calories per week
Reach 1,000 fitness minutes per month

Nutrition:

1200-1550 calories
8 – 10 glasses of water per day.
Only 2 cups of coffee in the morning, tea in the afternoon.
NO dairy – going cold turkey.
Get all of my freggies in.
Popcorn – break out the air popper and make it truly healthy. Then I can have 2 bowls.
Wine – only 1 – 2 glasses on special occasions (Thanksgiving, Xmas). No more casual drinking.
Track all of my food into the fitness tracker and check my stats nightly to see where I need to tweak anything.


Motivation:

I have a few things that are motivating me:

1. I WANT to reach goal weight. I have 18 more lbs. to go. I had hoped to reach that by the end of this year, but that is not looking likely.
2. I want to be fitter so that I can train for the half marathon in 2013.
3. I want to have lower life insurance. When I reach 185 lbs. (11 lbs. away) – my premium will be cut in half. (and that money can go to save toward Disney in 2013!)

To motivate me I'm bringing back my monthly progress reports. I usually track NSVs on that report, and it helps me to see how far I've come, even if the scale isn't moving. I stopped doing these in the summer and I miss them. So I'm bringing them back to help motivate me.

Challenges:

Nights and weekends are difficult for me. Some days I am so busy at work (don't have time to take a lunch) and I come home and just want to veg out. Some nights I turn to a glass of wine to relax me, and then that leads to eating something I don't necessarily need and that leads to the scale not moving. Weekends same thing, except usually popcorn is added into the mix.

Also TIME. Being a full-time working mom to two young children is a challenge to find the time for ME to workout. I've been getting up early in the morning to run, but boxing is right after work and I have to fight the guilt to attend that class. Also the times I do workout at night after they go to sleep I have to fight against my exhaustion. Try to work out a plan where I still have time for me, for my writing, for my family, and not get overwhelmed.






Monday, November 14, 2011
Last year, after waking up at an ungodly hour to get on two different el trains to make it to the 7:40 a.m. start time of the Hot Chocolate race, I decided that the following year I would stay at the Congress Plaza Hotel, located directly across from Grant Park. My cousin stayed with me, but I found out that DAY that this is one of the most haunted hotels in Illinois. I am not a haunted hotel kind of gal, so I got virtually no sleep the night before, coupled with the fact that I couldn't reach my husband and our daughter has been having some health issues, so I got ZERO sleep.

So I was up anyway and ready to go the morning of the race. My sister, Kara and her fiancee' Jan met us at the hotel. (Doesn't it look a bit like the hallway in the Shining? LOL).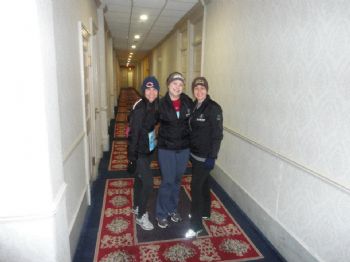 Then we stashed our stuff at gear check and got ready to run.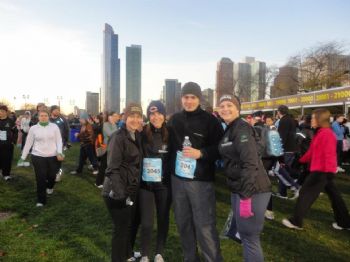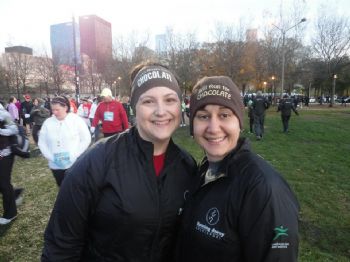 One of the photographers for the event caught us as we were walking to the starting corral and took quite possibly the best race picture I've ever seen! Had to purchase this one.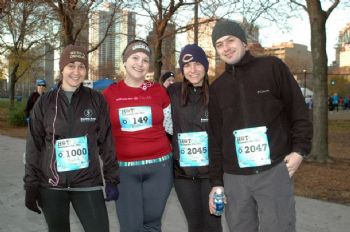 We ran into some friends in the starting corral and she snapped a picture of us with her iPhone.




My sister and her fiancee' and my cousin thought they might need to walk some of it, so I was going to run it on my own. We were off! The first mile was very crowded, I felt like I was running faster than my pace since I was doing a lot of weaving in and out of people. I also felt GREAT. I felt the best I've ever felt during a race! I felt strong, fast and like a runner!

It was a cold morning, but I run hot so I had my thermal sleeves on and a new Hot Chocolate T I picked up as a reward to myself. Have you heard that advice about running in a new piece of clothing before an actual race? I usually abide by that, but this shirt was TOO cute. However, it kept floating up on me during the race, so I had to tuck it into my pants, lol. Also toward the end I needed to pull down the thermal sleeves, the sun started to come out and it was hot for me.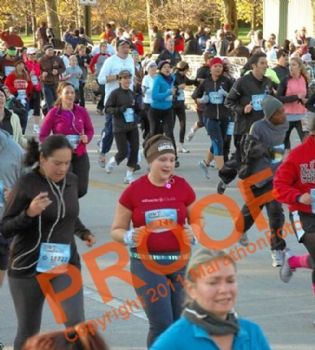 This race marked my fastest 5k race time ever! I especially love seeing the results against last year's Hot Chocolate: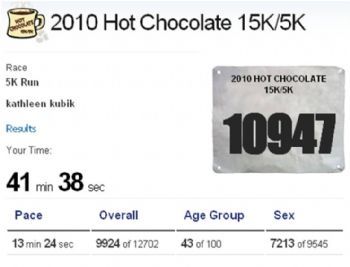 Last year: 41 min., 38 seconds.
13 min., 24 sec. pace.

******



This year: 35 min., 25 seconds.
11 min., 26 sec pace.

That's is a full SIX minutes (and 13 seconds) shaved off of my time from last year! (Disregard the 37 min. 08 second time, the race got off to a delayed start due to a semi truck stuck under a bridge and the race was re-routed and we ran further than 5k, so RAM Racing adjusted the time afterward, thus my 35 min., 25 second time.)

I was so excited and happy. I felt FIT! Not only did I reach a PR, but I could really FEEL that I was now healthy. I recently got a full physical exam and my numbers are just amazing. I am so healthy, I am so blessed. I have really changed my life around, and this race to me marked a milestone of that new lifestyle. Also I used to be afraid to run races alone. Now it is my norm and even my preference. I am no longer scared, and I am embracing the runner I have become.

Then it was time for the chocolate!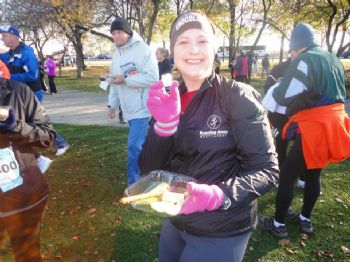 AND the HOT Chocolate, of course.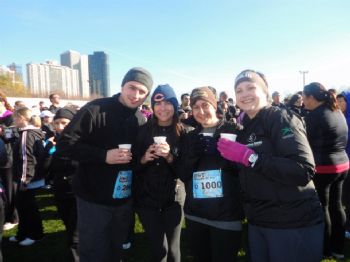 I love the jacket that came in the goodie bag. It's called a "warmup jacket" and it is very light, but as I run hot, I loved it and will use it in upcoming runs when the weather gets colder.

I missed seeing my good friend Jenn (KITHKINCAID), due to having to catch an early train back home. She ran her first 15k and I am so proud of her!

Who knows, maybe next year I will join her in that distance....






Tuesday, October 18, 2011
"It's not who you are that holds you back, it's who you think you're not" ~Anonymous

In my Sunny Gals team we are doing a mini challenge to try to lose 20 lbs. by the New Year. This is especially exciting for me because I have 20 lbs. to lose until I reach my ultimate goal weight.

In entering my starting and goal weight in the template, a fellow Sunny Gal, Amber, posted on my spark page that she noticed I put my starting and goal numbers in the 200's -- not the 100's. I actually, without realizing it, put my "starting weight" for the challenge as my actual starting weight - 298. I put my "goal weight" as 278. I was still thinking like the fat girl I used to be.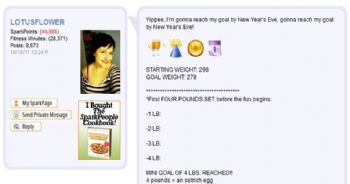 In fact, I've found it difficult to give up that fat girl. This was one of the reasons for my recent 2 month plateau until I finally broke that, losing a total of 100 lbs. My stomach is getting so flat, I find myself puffing out until it's bigger. I'm used to resting my elbow on something while I type. I find myself slouching more, I find it's scary being up so high and so thin (for me). I feel...exposed.

I don't know what to do with my hands anymore. I used to use them to mainly eat. Now at family parties I fidget, no longer needing the filling up of the food, but uncertain what my new role is. Typically introverted, I've found myself being a social butterfly and I wait on people, seeing who needs what to drink, etc.

Who is this new creature that has emerged?

I can tell you who she's NOT...

She's not the unhappy, depressed girl...unable to even smile.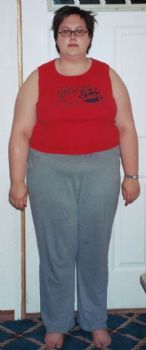 She's not the girl standing on the sidelines, wanting to dance but letting her body hold her back.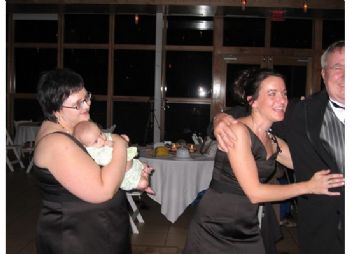 She's not the girl that would only see her best of friends because she was so...big...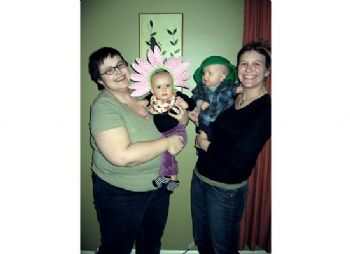 She's not the girl who hides her body....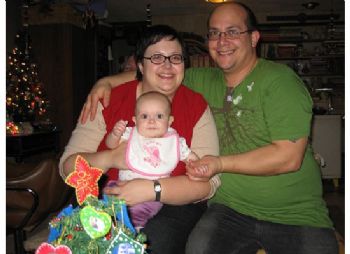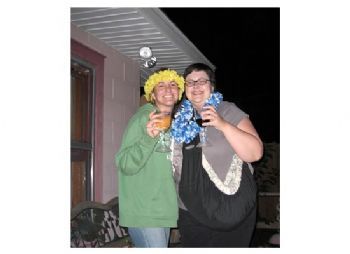 ...and face...with her own child.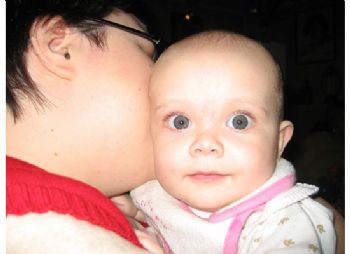 She's not the girl whose laughter is forced...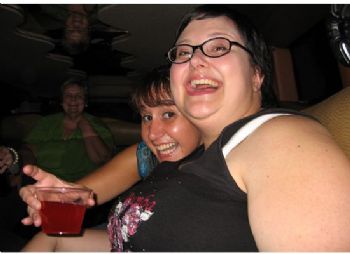 She's not the girl who has no energy to play with her kids...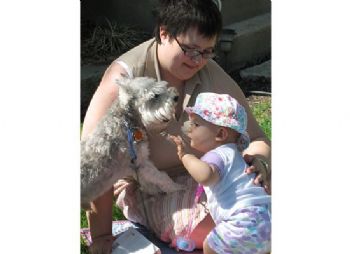 She's not the girl who thinks hats and glasses can hide her...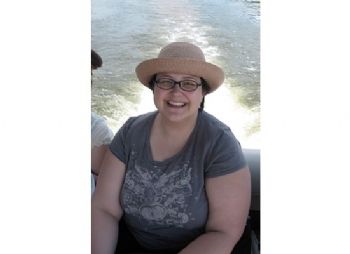 Or that she can't really eat at dinner because people will think that's why she's fat...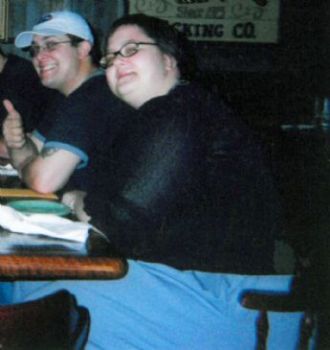 She is the fit, healthy girl, who loves eating clean and running.




She's the girl that shows everyone that ANYTHING is possible. Anything.




It was very difficult to find ANY pictures of myself at my higher weights. I have whole albums with everyone but me in it. It's really sad to me. Pictures when Lucy was born, big milestone moments, I'm the invisible woman. Now I will be in the picture - literally, and a better mom, sister, daughter and wife for it.

So goodbye, fat girl. I'm moving on. I honor who you were, but I no longer need your protection or coverings. I am navigating my way in this new world. Thank you for waking up, dear girl.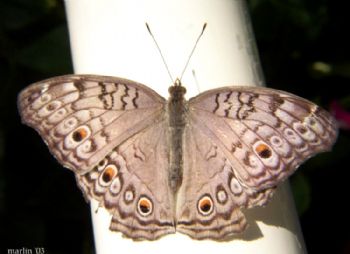 2 Corinthians 5:17 ~ "Therefore, if anyone is in Christ, he is a new creation; the old has gone, the new has come!"






Monday, October 17, 2011
And the last pound goes to...

After losing 99 lbs. on my birthday I was inspired to write a blog about 99 things I've learned, or are blessed with.

www.sparkpeople.com/mypage_public_jo
urnal_individual.asp?blog_id=4449756
One very important thing was left out of that list. Something I was saving for the last pound that would bring me into the club of those who have lost 100 lbs.

At the time I had no idea that to lose this last pound would take 2 months. A 2 month plateau!

On the verge of greatness, on the edge of passing through and being able to say I've lost 100 lbs. So many people these past couple of months have asked me how much weight I've lost. To have to say ALMOST 100 lbs (seems less crazy than to say 99 lbs. exactly) was so frustrating to me. What was holding me back? I was doing everything "right"…working out, tracking my food…well I believe I was holding myself back. Afraid to go into that unknown territory. When I would find myself touching my stomach that gets flatter each day…I seemed foreign to myself. An alien. Better eat some more.

But through working with these feelings, and through prayer, and trying to remain grounded in who I AM, not what I look like, I was able to hopefully, finally break through this fear of being thin. I'm through with my fat cushioning me from the world. I don't need that anymore. I'm ready to live now.

But back to what this blog is really about. Out of 100 things that have blessed me on this journey, the #1 most important thing, other than God, is my FAMILY. My family is – in a word – amazing. Yes, I might be biased. Heck, I AM biased. But I do believe that I have one of the best families there is. A family who never – ever – made me feel like I was "fat". Like I was not right. On the contrary, they made me feel loved, accepted. Funny and smart. Like the belle of the ball. I can be introverted at first around people I don't know. But my family – that was always my comfort zone. I always love being around my family. Close friends, too.

Now you may say that my family not telling me "Hey, you need to lose weight" was a disservice. I disagree. I see your point, yes, but I ask you – in how many situations in life do you have COMPLETE, utter UNCONDITIONAL LOVE other than from God up high? How often do you get that? How rare that is! But I've been blessed with that. With a place I could go to when I was 300 lbs….a place that was separate from the world and all of its conditions it puts on people. A place where I was LOVED – despite all of my faults. When I was at my heaviest, I didn't go out much. I blew off friends. I hibernated in my cozy world with my husband and the only times I DID want to go out was to see – MY FAMILY.

Now if this family told me "Hey, you're overweight, you are hurting yourself with this overeating. Possibly even killing yourself." That wouldn't have made one lick of difference. I knew I had a problem. Had they done that I would possibly have stayed in that dark place and just never come out. See, they loved me and took me for what I was. (Now I do feel my dr. should have said something, and she never mentioned it).

And really, the decision to want to lose weight has to come from within.

Once I had Lucy, I knew things had to change.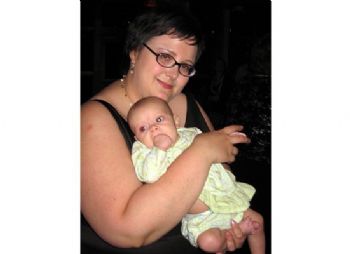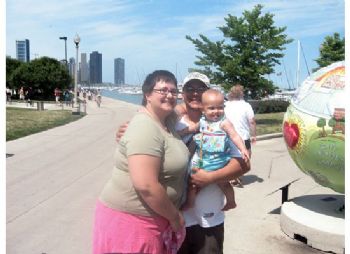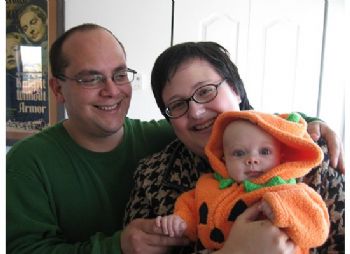 Then once Marlo was born, I decided TO change.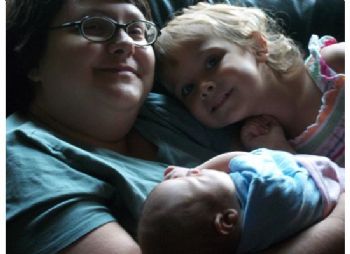 Then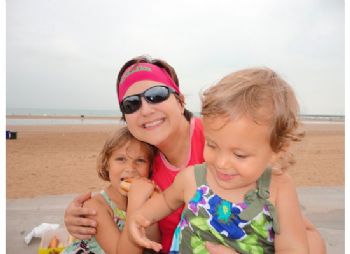 Now.

So this blog is dedicated to that last pound to reach 100, and to my family. Who is amazing in and of themselves. See for yourself. (In no particular order and I am sure I'm missing some people and I apologize for that).

My husband, Jim. Has always been there for me. We will be married 13 yrs. Next year. He never EVER made me feel less than or fat. He IS the man. He is an amazing husband, too.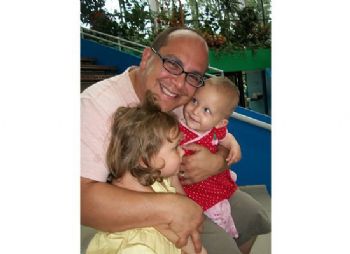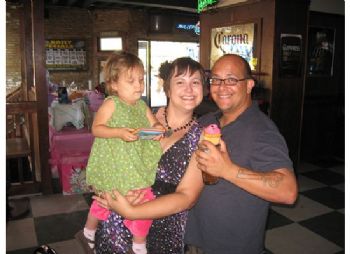 My wonderful princesses, Lucy and Marlo. They show me each and every day that we should take the time to laugh, to listen, to have fun, to be patient, and that there is always something new to learn.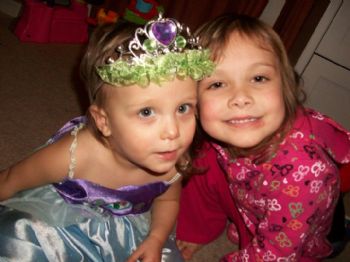 My Dad. He is always there for me, and it's on his bucket list to run a race with me someday. Isn't that cool? He cheers me on and is there for me during races. We trudged through the 2010 Shamrock Shuffle together and he just inspires me every day. He is the best dad ever. And he makes amazing award-winning chili.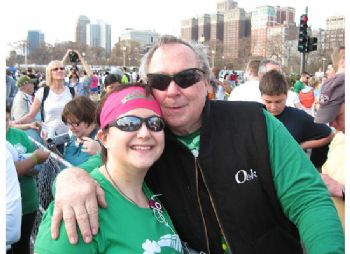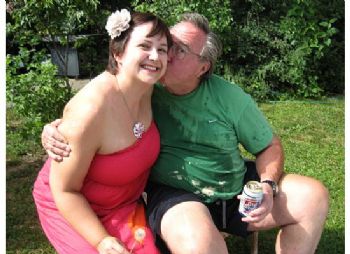 My Mom. She raised 4 (that's right, 4) girls and always puts herself last. She is the sort of person to cut out newspaper articles she thinks one of her daughter's (or their husbands/boyfriends) may find interesting and she is always encouraging.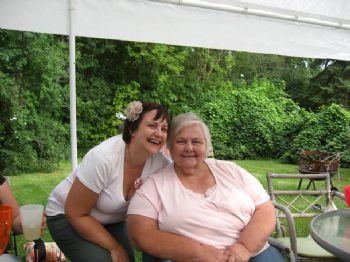 My sister Kris. She inspired me to run my first 5k and has always cheered me on. She is there for me in the drop of a hat, even once when I called her at 10 p.m. and begged her to run a race with me the following morning at 7 a.m. because I was afraid to do it alone. She didn't even ask a question. She is now the proud Mama to a baby girl, Stella.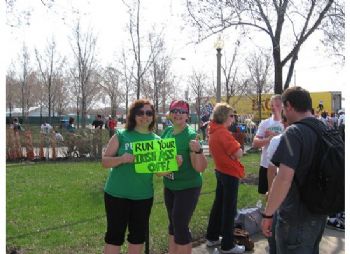 Her boyfriend Ben ran in my first 5k with me and has always encouraged me with my running.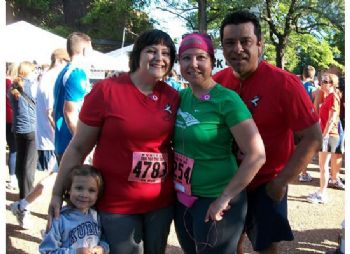 My sister Kara. Being my fellow middle sister, Kara and I have always been close. She is a big encourager and always wants to read the blogs I write, and any creative writing I do also. She ran the Hot Chocolate last year with me, with her boyfriend Jan, and plans to run it again this year. She also goes running with me in Michigan when I'm sure she'd rather be playing Scrabble or drinking wine.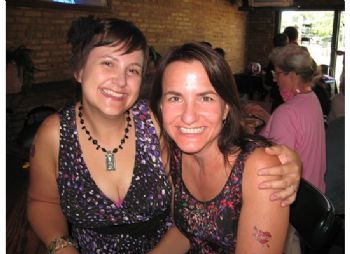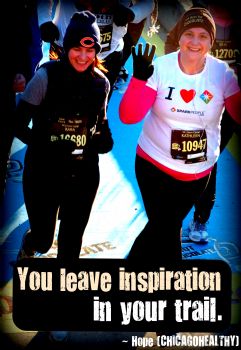 Her boyfriend, Jan, is also like one of the family.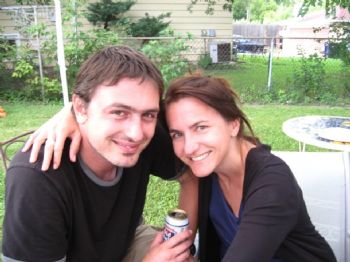 My sister Missy. She is my baby sister and some days (ok, most) she shows me more about how to be a good parent than I ever thought possible. I call her for advice, and being a mom of 4 – two boys and TWIN girls, she continues to amaze me every day. It's her dream to run the Hot Chocolate and I'm holding her to it for next year – 2012 baby!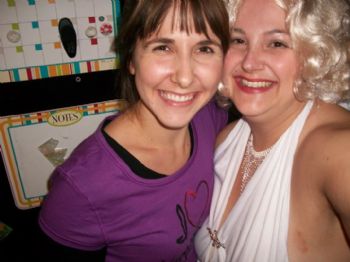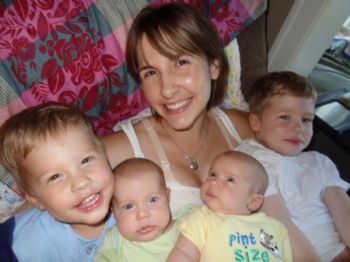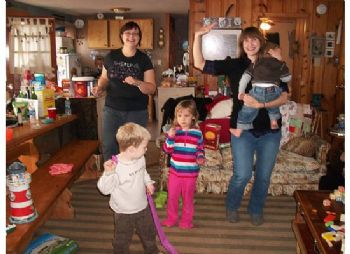 Missy doing Leslie Sansone with me and our kids - WHILE pregnant with twins!

My brother-in-law Tony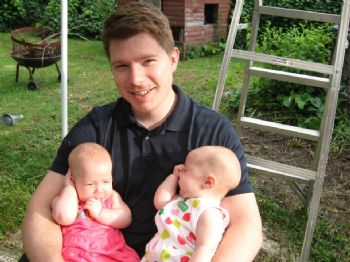 He is an amazing dad to 4 kids and is a computer genius and always knows more about literature than I do. I've never seen him lose his cool, and that is a trait I highly admire, especially with 4 kids age 4 and under! He always helps w/ computer issues too.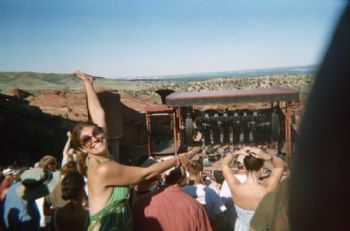 My best friend Cheri. To say she has always been there for me is an understatement. Ever since we were in freshman year IPS class and she stood up to Cassandra Scott for me (who would whisper in my ear things I will not repeat) we have been stuck together like glue. She has always accepted me for who I am, quirks and all. In fact, I think she prefers the quirks! One of the best years of my life was when we were both single and lived together in an amazing apartment in Chicago with a sun room and all. When I asked her if she wanted to run the Elvis run with me, she surprised me by not even hesitating. She was on board!



Me and Cheri crossing the finishing line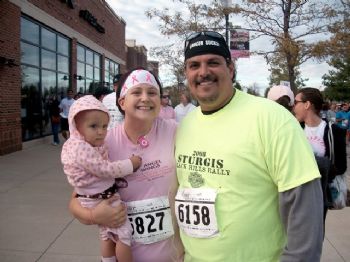 My brother-in-law Mike. He is one of the funniest guys I know and always knows how to make me laugh. Last year he decided – a few DAYS before the Susan Komen Race for the Cure – that he would RUN it. He is not a runner. I run it in honor of his mother who lost her life to breast cancer and he wanted to honor her, and others, who have lost their lives to cancer. He finished the race just a few short minutes after me – and I had been training for 12 weeks! He had 0 training and he worked it out. He amazes me! He has the biggest heart, too. On the outside he's a Harley guy, but on the inside he's all marshmallows. Love you Mike!




My niece, Sydney. I was lucky enough to have experience Syd from being a baby and beyond. She was my first niece and always will hold a special place in my heart. It was through her first that I realized what it was to be an Aunt, and also realized I needed to lose weight – I had no kids of my own yet, but loved to have her sleepover and we would have dance parties and just have fun. But I didn't have as much energy as I would have liked. She is a teenager now, and I still can't quite believe it. She's a talented photographer and has a big future ahead of her.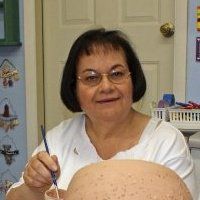 My Aunt Barb – she has lost almost 100 lbs. on WW and has had some health issues, but doesn't let that hold her back from scrapping amazing cookbooks for the entire family and also scrapbooks of the cousins/kids.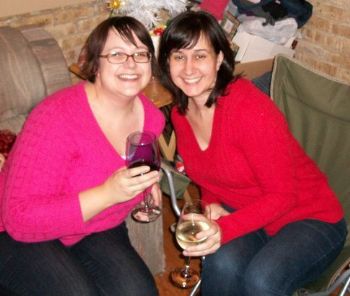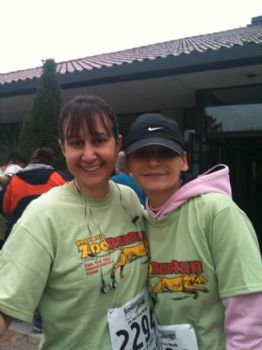 (Kim is on the left)
My cousin Kim – she recently ran a 5k and said that I inspired her to! She has run 5ks and 8ks but since her second son, Nick, was born she hadn't ran and wanted to get back into it. I'm so proud of her!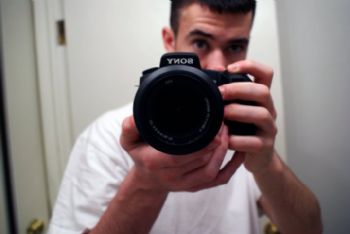 My cousin's son, Ryan is an amazing photographer and artist.




My nephews!



Tony makes me realize we shouldn't be afraid to jump into anything and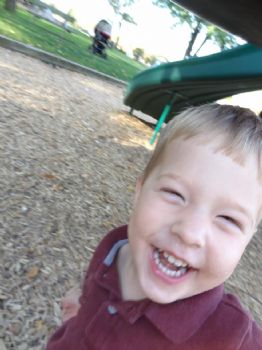 Owen just plain makes me smile.

My nieces!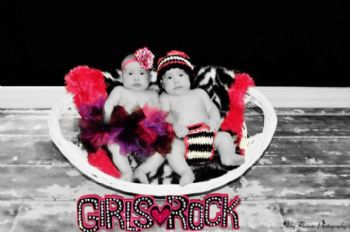 Rachel and Paige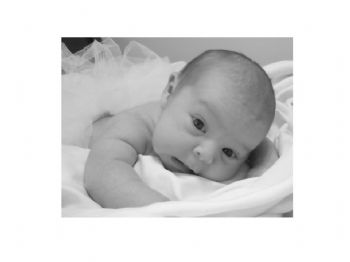 Stella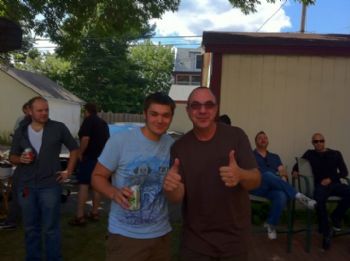 I have an uncle who is winning the fight against addiction (on the right)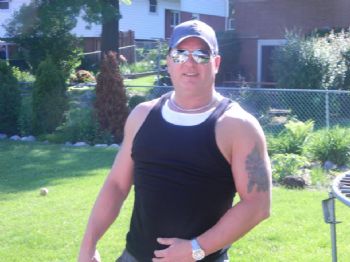 And a cousin who has been sober for years (and has lost a ton of weight in the process). He was also my rock when I was younger, and protected me from Bozo the clown when I was (and still am) so fearful of clowns! (I'm the one in the picture crying).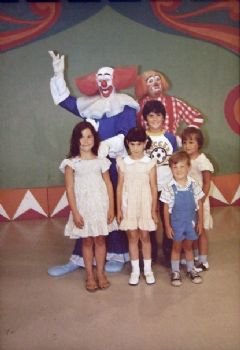 (I'm on the top right)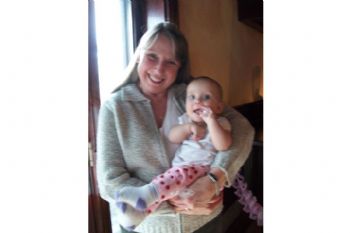 My step-mother-in-law Jane served as a nurse and then moved back home to care for her parents. She is a woman of faith and always encourages me and inspires me.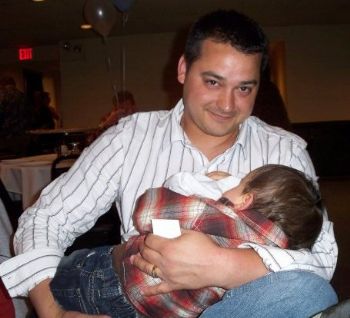 My cousin John is building a business from rehabbing houses and is an amazing dad to Nick.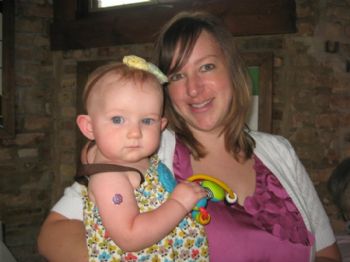 My cousin, Sheryl encouraged me to see a naturalist dr. and start eating clean.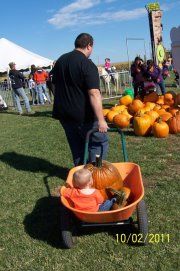 Her husband, John has lost 55 lbs. so far and they have an amazing daughter.



My cousin, George, and his wife Erika are both doctors, and are raising two kids. My Aunt Sheryl has been successful in her own Ebay business and my Uncle George is a successful banker.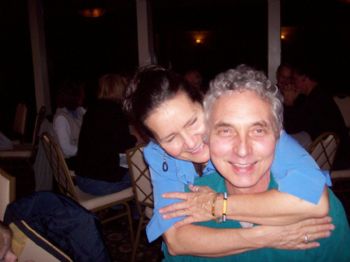 My Uncle Danny and his wife Marte are amazing people and it's always good to see them. They are so supportive.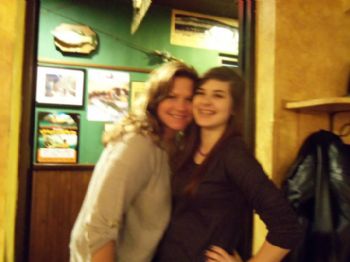 My sister-in-law Kim went to school later in life, after raising 3 kids, and is going to be a nurse.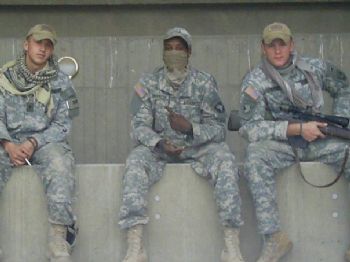 My sister-in-law's son, Danny serves in the Army and protects our country. (left)


My cousin Kim's mother-in-law, Mary, treats me and my sisters like we were family. She is a big advocate for finding a cure for breast cancer. She is always cheering me on.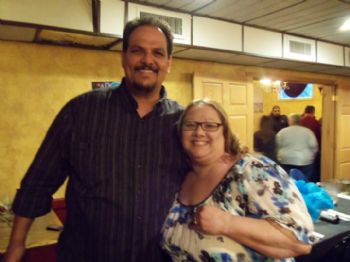 My husband's cousin, Cheryl is always so kind and supportive and is going back to school. I'm so proud of her. She is an amazing mother and has a wonderful family.

My husband's cousin, Tina, who is a strong woman of faith and is a wonderful mother. Her daughter, Emily, suffers from Pulmonary Atresia and is an open-heart surgery survivor. They are always in my prayers.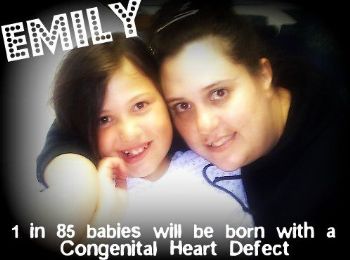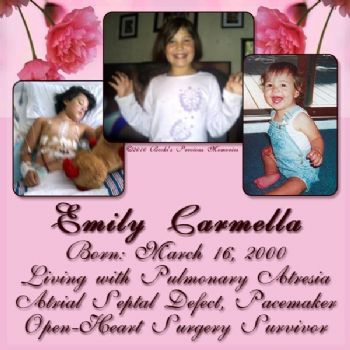 My friend LaTannya who has always been there for me and makes me laugh so hard I sometimes cry. She also is a role model for me as a mother. She has an amazing daughter, Taria, and she is a single mom and is going back to school. In a word, she rocks.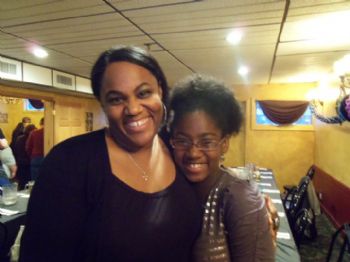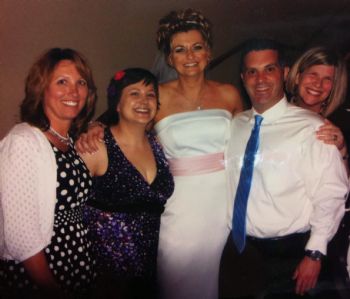 My friend Karoline! I used to work with her and miss it so much.
My friend Tom (Dotes) who always makes me laugh.
Danielle who is a mom to two girls as well and I love talking to her as it makes me feel like I'm not the only one going through whatever I'm going through.
(In this picture Danielle on the far right, then Dotes, then Karoline, or "KC" as I call her)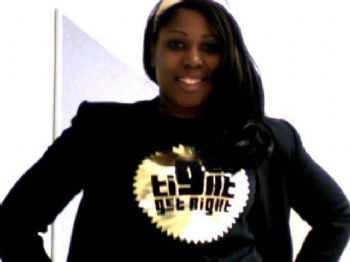 My friend Kimmah, who is a certified trainer (aka the "Fitness Mistress") and also owns her own business, Get Tight Get Right, with her friend Akilah (also an amazing woman). She is a woman of faith who is always cheering me on. She always says she's on "Team Kate"!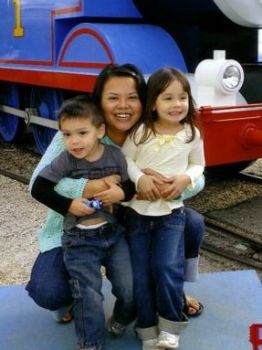 My friend Oyster who is also an amazing mother. She is a good friend to our family and helps us out with hand-me-down clothes from her daughter.

And the list goes on. My brother-in-law Kirk follows his dream and is working on painting race cars and has his own business. He doesn't let anything stand in his way. My Uncle Charlie followed his dream and moved to New Zealand. I have so many other friends and family not named here who support me and I am so blessed for that. I am also in a group of writers that I love, too, the Sweethearts.

Also I had two grandmothers who I miss very much. They helped shape and mold the woman I became today.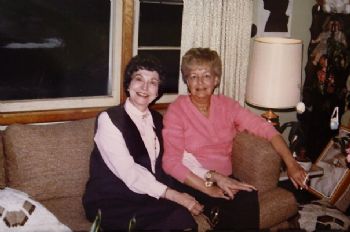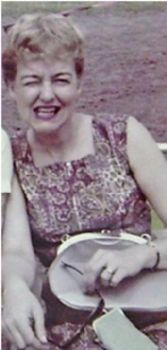 My Gram Keller with my mom and her sisters.

I never met either of my grandfathers, unfortunately...

And my husband's mom, Carm, and Dad, James, whose passing all too soon from cancer have driven me to support causes such as Susan Komen foundation to help find a cure.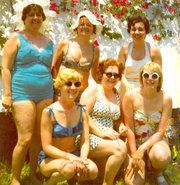 Jim's mom is the top right.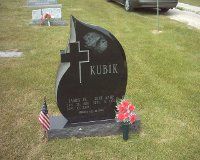 And many Sparkers have become my family, too.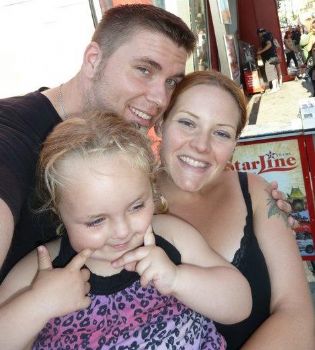 Blaize (DANCINGEARTHMOM) is a woman of deep spiritual roots and is always exploring herself to go even further into her journey. She is a single mother to an amazing daughter, Azali, and is getting her Doctorate while supporting her daughter and losing weight. She has run a half marathon and she continues to amaze me every day!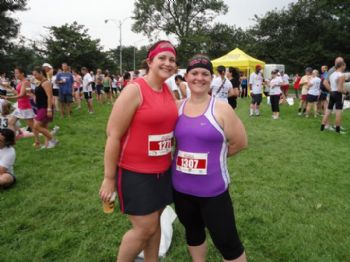 Jenn (KITHKINCAID) is my wonderful amazing Chicago spark friend who has lost 120 lbs. and has run several races with me, she has run 5ks, an 8k, a 10k and will be running the Hot Chocolate 15k next month!! She is a Zumba lover, a runner, an athlete and a creative woman who produces plays too!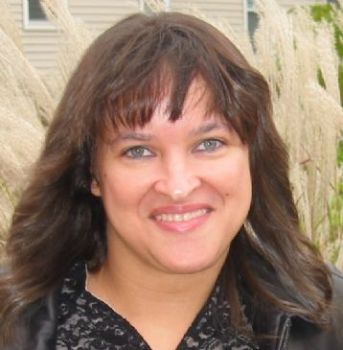 Shelly (GLITTERGIRL69) is my rock, she keeps me rooted in faith and I can tell her anything! She keeps me accountable to my faith.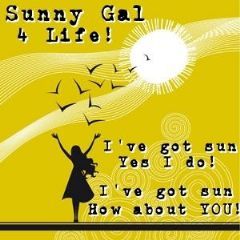 And my Sunny Gals are more like a family than a team!! I love you all!!!

I also have an amazing church family that is always accepting of everyone, including me.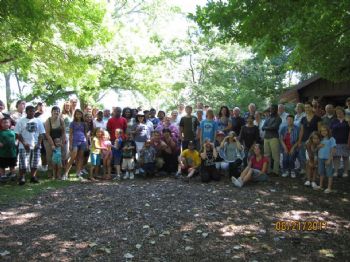 Yes, family is the thing dreams are created through. Family is our soil that supports our roots as we grow. And family is the people who are there when we succeed – and when we fall.

Family makes us wish…and dream.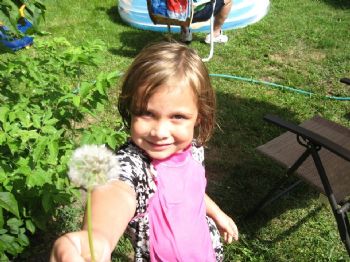 Call it a clan, call it a network, call it a tribe, call it a family: Whatever you call it, whoever you are, you need one.
~ Jane Howard ~

Feelings of worth can flourish only in an atmosphere where individual differences are appreciated, mistakes are tolerated, communication is open, and rules are flexible -- the kind of atmosphere that is found in a nurturing family.
~ Virginia Satir ~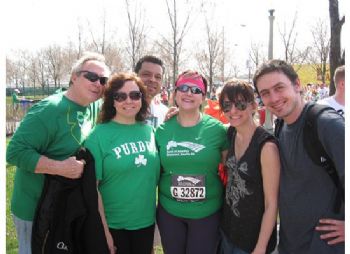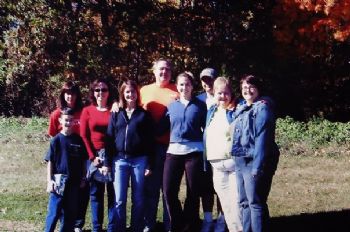 I'm on the very right - much heavier here, maybe 278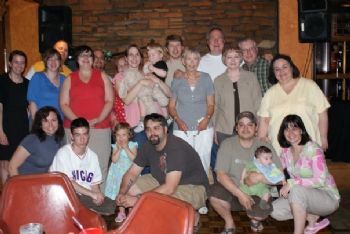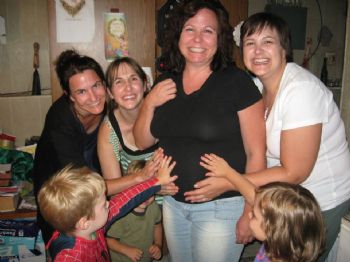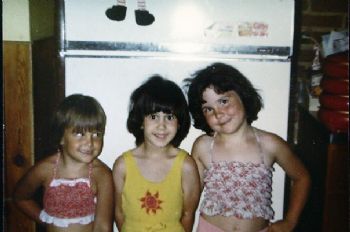 Me on the far left, then my cousin Kim, then my sister Kris



First Page
1
2
3
4
5
6
7
8
9
10
11
12
13
14
15
16
17 18 19 20 21 22 23 24 25 26 27 28 29 30 31 32 33 34 35 36 37 38 39 40 41 42 43 44 45 46 47 48 49 50 51 52 53 54 55 Last Page

Get An Email Alert Each Time LOTUSFLOWER Posts