| | |
| --- | --- |
| | LOTUSFLOWER's Recent Blog Entries |


Friday, September 30, 2011
WEDNESDAY:

Breakfast: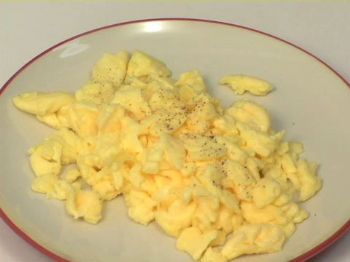 1 cup scrambled eggs

Morning Snack: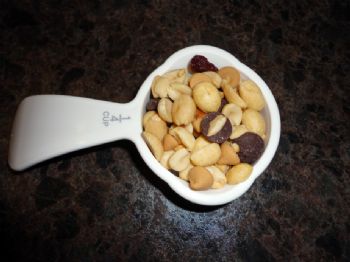 1/4 cup of Trader Joe's amazing trail mix, I think it's called "Indulge"

Lunch: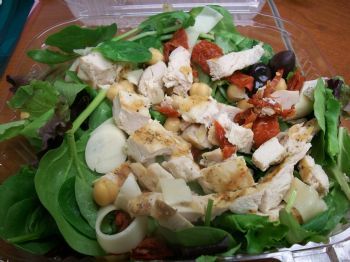 An awesome salad from deli at work with grilled chicken and lots of good stuff.

Afternoon Snacks:

2 Hershey minis



Greek yogurt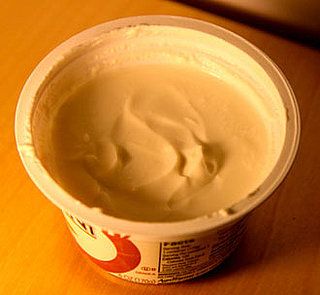 Dinner: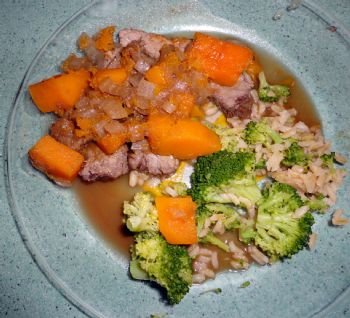 My husband made an amazing pot roast with butternut squash in our crockpot.
Added a bit of brown rice and broccoli to it on the side.

Dessert: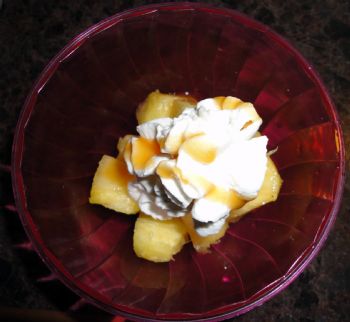 Fresh pineapple with a dollop of whipped cream and caramel sauce.

Later my hubby had some Edy's Dibs and I had a few, I would say 5 - the whole CONTAINER is a serving at something like 350 cals, so I coulnted it as 130 cals.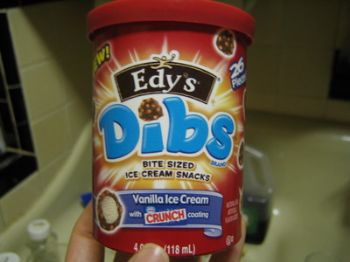 TOTALS: Stayed within my range, 1,651 calories. Stayed within range for fat and got enough protein in.

~~~~~~~~~~~~~~~~~~~

DAY 2 – THURSDAY

Breakfast:

Had two eggs with coffee while I read the book recommended by Deanna, "You Are Your Own Gym". My daughter Lucy made me a waffle and put a bit of Smart Balance margarine and agave nectar on it. (I took a picture of her waffle as I ate mine before remembering to take a pic).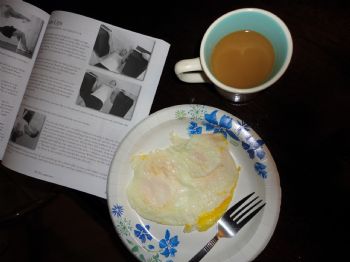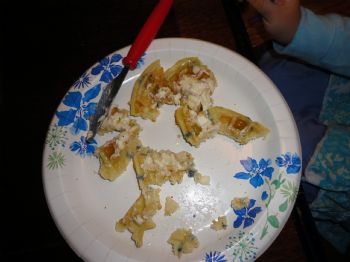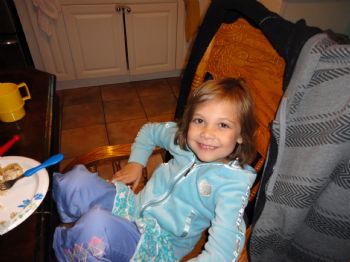 Snack:

A banana and some yummy cashews (low sodium) from TJ's. I portion out 1/4 cup when I get the bag home because or else I would have 3-4 servings thinking it was only 1.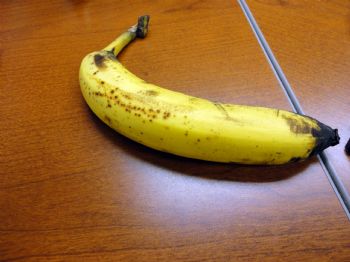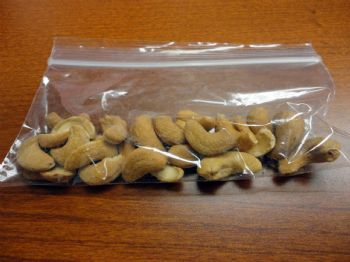 Lunch:

A ham and cheese with avocado wrap along with a side salad which I added some string cheese to and avocado as well.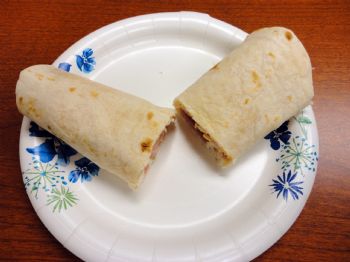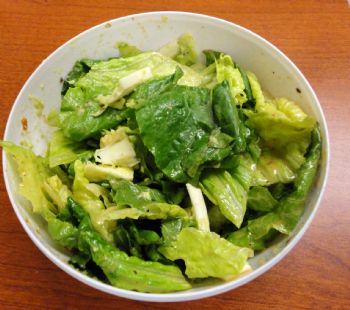 Afternoon snacks: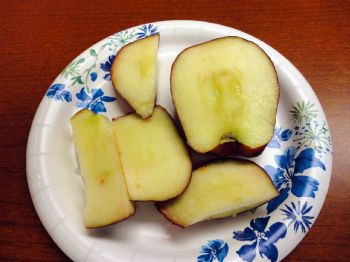 An apple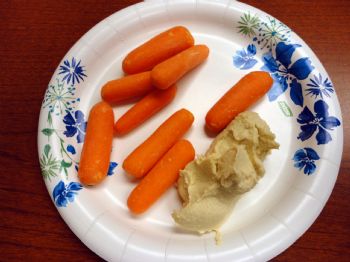 Baby carrots with hummus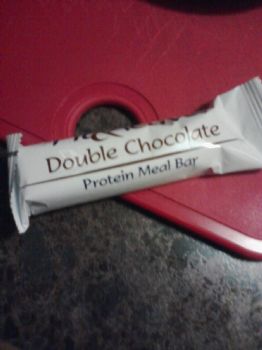 Protein bar (I was SO hungry!)

Dinner:

Whole wheat angel hair pasta, 3/4 cup, with just 1 tbsp. of spaghetti sauce and with roasted garlic. Had one meatball on the side.




Evening snack:

Bowl of homemade popcorn (movie night):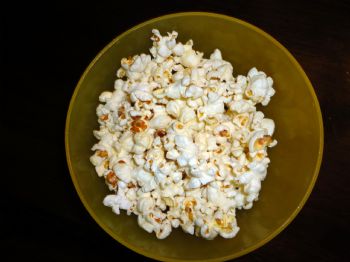 TOTALS: Calories: 1,809, about 100 over my range. I was really hungry today, nothing seemed to satisfy me! I had plenty of protein...not sure what's going on. Only had a few hundred left for dinner and went over calories by about 100.






Wednesday, September 28, 2011
Last year I ran the 5k of the Susan G. Komen Race for the Cure. This year I planned to run the 10k. My plan was to beat my 10k time from my first 10k. However, that was not in the cards. What happened? I got sick. Then I got sicker. I ended up not running at all for weeks. The only running I did was a mile here and there. A week away from the race I decided to switch from the 10k to the 5k.

I felt bad about this because I didn't want to let myself, or anyone else, down. I didn't want to second guess my capabilities. Could I have run the 10k? Probably. But after a month of not running I didn't really want to find out that day. I have (knock on wood) never had a running injury and I never want to. I know my body and I didn't want to push it that day.

Last year I raised $200 for the cause, and this year I wanted to double that as I had planned on doubling my distance. I ended up tripling my donation amount, raising over $600 for the Susan G. Komen Foundation, most of that money staying locally in Chicago to help those who have the disease and the rest going to fund research. Does it mean any less that I only ran 3.1 miles vs. 6.2? I don't think so. Was my mother-in-law, who lost her life to breast cancer, any less in my thoughts? No.

I had to let my pride take a backseat to what really was the important thing on this day.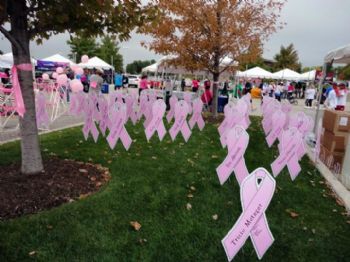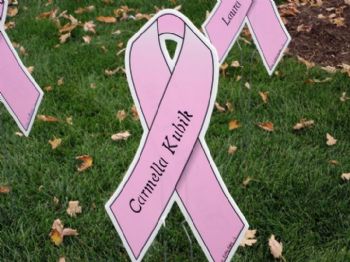 I wanted to honor those who have lost their lives. This was NOT about me. Just looking out at all of the ribbons honoring those who have gone before and fought the good fight but lost it….well, me running less that I had wanted to doesn't really matter anymore.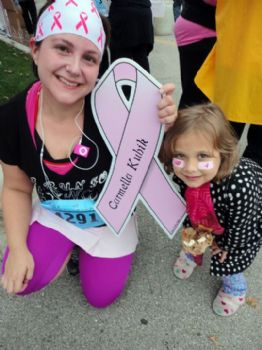 My husband made the most amazing shirt to honor his mother and all the angels we've lost to cancer much too soon. Too many to count. It said "Running for our angels" on the front and had angel wings on the back.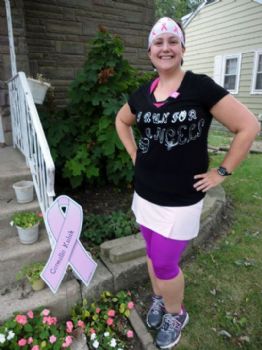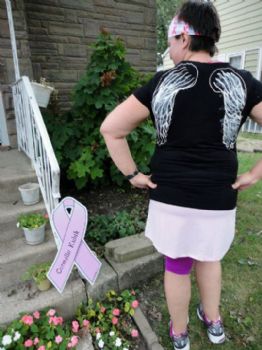 We got to the race later than I would have liked, I rushed to the fundraising tent to give my additional cash donations I had received and then got some free goodies and rushed to find my family before the race. This year the race seemed like it had doubled or tripled in capacity, which is awesome.

Lucy and I put on some New Balance stickers on our face to raise awareness for breast cancer. My youngest, Marlo, would have nothing to do with it, lol.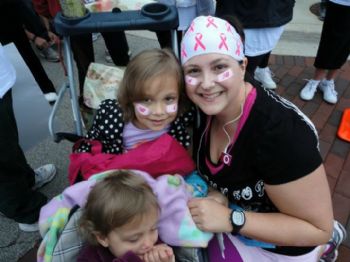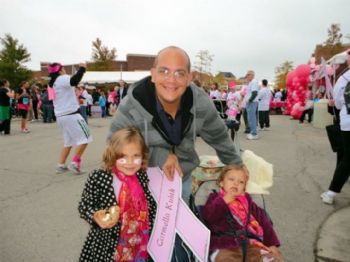 My husband with our girls.

Then I got into line and we warmed up with some stretches. I have no idea where I am in this crowd, but I'm there somewhere :)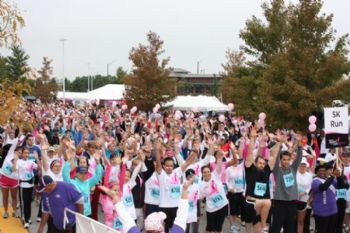 And then we were off!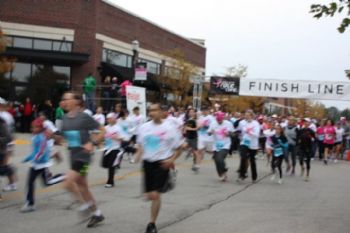 I remembered where I was at physically and mentally last year. Last year I was signed up to run the 5k alone, and was scared to death. Last year I called my sister at 10 p.m. the night before the race and begged her to run it with me. (She did – she is awesome like that). Last year I barely made it across the finish line, I was dying halfway through.

This year, I ran it alone (same awesome sister just gave birth to my beautiful niece, Stella). I was not afraid, I have run several times since then alone, an 8k and a 10k along with 5ks.

This year, the shirt I had custom-made last year to honor my husband's mom, didn't fit me. It was so big I couldn't run in it.

This year, it was EASY for me. At the halfway point I was like, already? This year I beat my own time, finishing the race in 35 minutes, 29 seconds.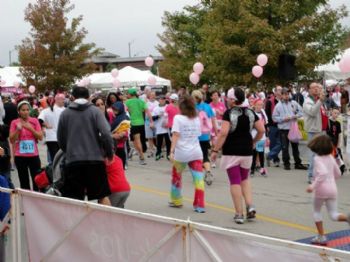 After crossing the finish line. I think my legs actually look "skinny" here!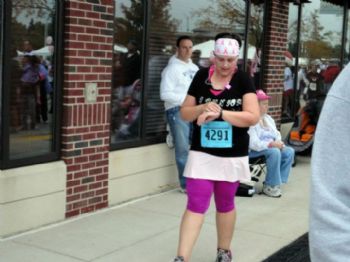 Checking my time on my Garmin.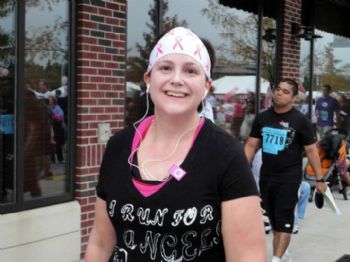 After finishing!

This year, I made myself proud.








Sunday, September 18, 2011
I would like to first TIFFYFANNY for inspiring me - she ran a 5k with her 6 yr. old daughter. I have a 5 yr. old daughter, Lucy, and would love to run a race with her. In the past she's indicated interest, so I've signed her up for the free kids' dashes they have during races, but each time she faltered and ended up not running. The whistle would scare her, or she would be afraid to leave my side. My daughter is an amazing girl, and sometimes she gets shy. She's a lot like me, actually. When she was first learning to talk she would whisper in her darkened bedroom words she was sounding out. I only knew because of the baby monitor, but I knew what she was doing. She wanted to be sure that when she said a word, it would come out correctly. My daughter was a perfectionist - like her mother.

She is a thinker and likes to know every aspect of something before it happens. Lately she had been asking if she could run a race with me. That plus the inspiration provided by TIFFANYFANNY was like a spark ignited. If she were to run a race WITH me, perhaps she wouldn't get scared. When I saw a Groupon for the Race the Pier, which is a 1-mile race, I thought it was perfect.

Since I know she's like me, we went for practice runs. On the last run Friday night we did a mile in about 20 minutes, running and walking. Here are some pictures from that last trial run.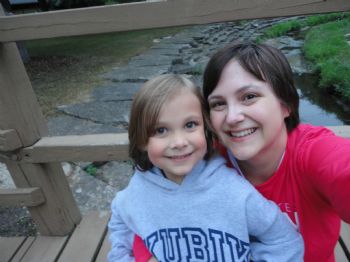 She was so proud of herself after we finished. Just look at her face.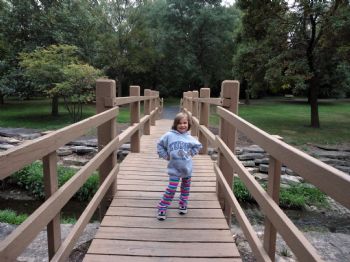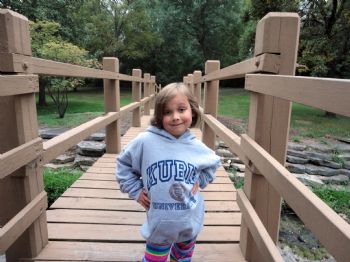 On the way home from that last run, she said from the backseat of the car, in a soft voice, "I don't think I can do it."

I looked back at her and said "What do you mean? You just did it. You did it and that's all we are going to do Sunday, the same thing we did today." I saw in the rear view mirror that she sort of smiled to herself. I went on, "There are no rules, we stop and start when you say. We run and walk when you say, and we can do this. All we need to do is finish." Now she has a full smile on her face, so I add "And I don't want to hear any more of this "I can't do it nonsense, you CAN and you DID!"

After a nice cup of hot cocoa and a good nights' sleep and a day off, she is feeling good. She is excited for the race. We get up early today, we need to get downtown by 7:30 a.m. Not the easiest thing with a 5 and 2 yr. old, but we do it.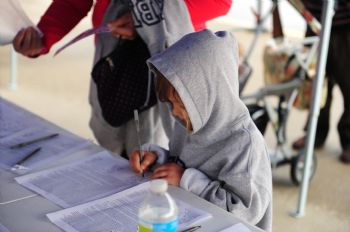 Lucy signing in

The race worked out perfectly for us because there were 5 heats before ours, and so we got to see them all go, and hear the loud blowhorn, so Lucy was comfortable with it all. The only bad part is it was a rainy morning and it was getting worse with each heat.

We took some pictures as we waited.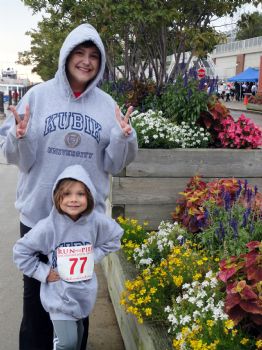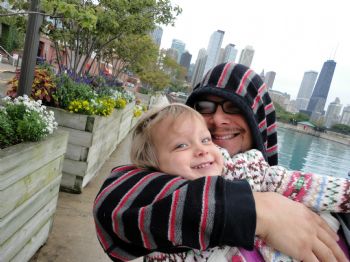 Our cheering squad, my husband Jim and our daughter Marlo.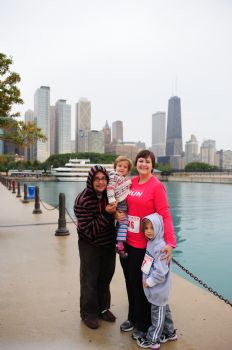 The professional picture taken of us.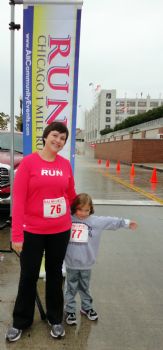 Finally it was our turn to line up. Lucy holds my hand.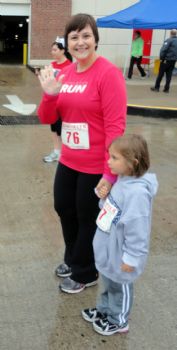 And we're off!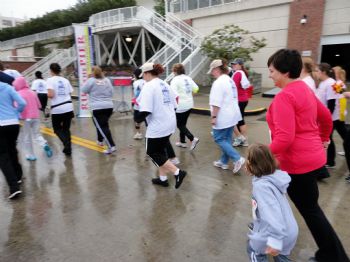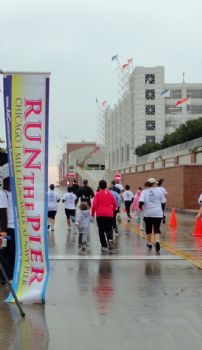 After about 5 minutes in, Lucy looked at me and said "Ok, can we stop now?" I looked at her and said "The only way to finish is to go through, we can do this." And so I tell her that we can walk now. The rain is pouring down and I make sure her hood is up over her head. We are still holding hands and we talk about how beautiful Lake Michigan looks, and I tell her how this is really amazing to have the road blocked off, no tourists, it's like we have the Pier to ourselves. It was very cool.

A few minutes in, Lucy wants to run again. So we run. Then we walk, and run and go like that for a while. Then we turn the curve and there's people cheering and ringing bells, it's the halfway mark. Lucy is excited, but I can tell the rain is getting to her.

One of the stories we like is the Little Engine that could. I ask her what does the little engine say as it thinks it can't get up the hill? And she says, "I think I can, I think I can." So I tell her let's say that right now, I think it might help.

And do you know what? I believe it did.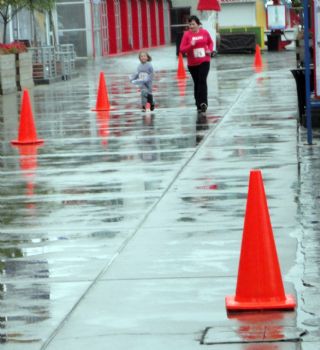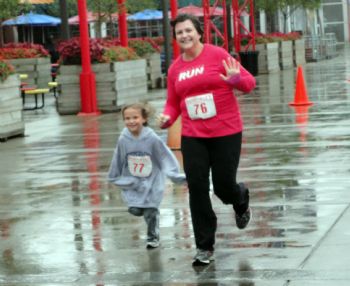 As we headed toward the finish line people that weren't even involved in the race were calling out Lucy's number, "Number 77! Number 77, go, go!" She looked at them wondering how can you know me? It was so cute.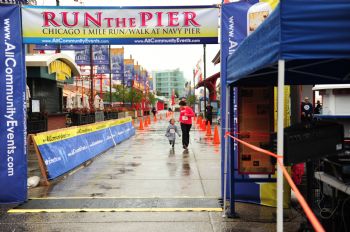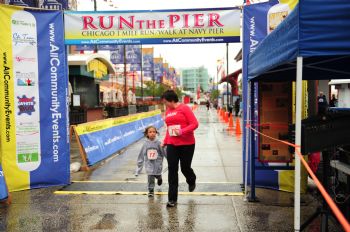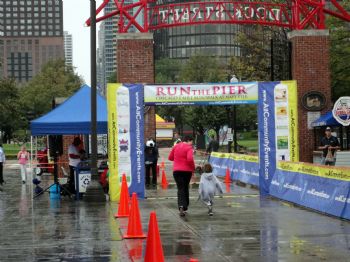 And as we crossed the finish line there was a group of the runners who went before all cheering for us, it was so awesome!! The announcer said our names as we crossed, too, Lucy and Kathy! It was very cool. One of the benefits of a smaller race.

I hugged Lucy after we finished.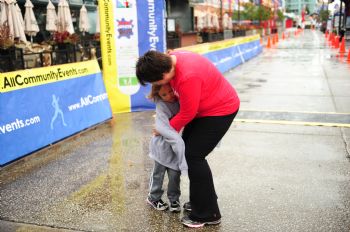 We finished at about 19 minutes, I believe, and it was the best feeling to cross the finish line with her. I never knew how proud that would make me. And to see her own pride was an even better feeling. It was an awesome day. And I am one proud Mama.

I don't often wonder what kind of influence I would have on her had I not lost this weight. I don't like to think about that. I like to just look forward and as I make positive choices it influences her own life and her own choices, too. I just love her so much, and want to continue to try to be the best, healthiest, mom I can be for my girls.

As I tucked Lucy in tonight, she asked "Did we win? The race, did we win?" I smiled at her and said "Honey, we sure did."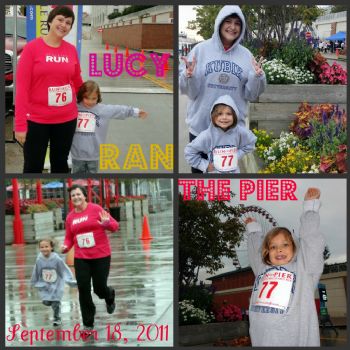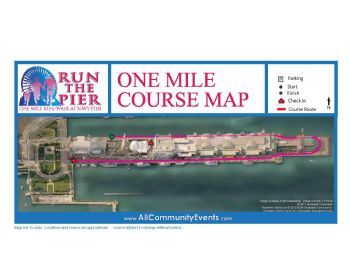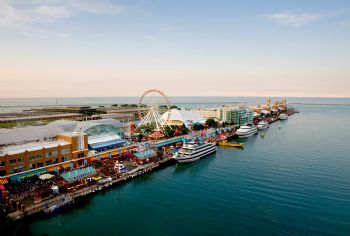 Friday, August 26, 2011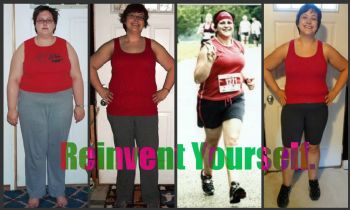 Today is my birthday.

I am 37 years old.

For the past ten years I was morbidly obese.

My late 20s felt more like my 50s because I had NO energy. Now at 37 I feel younger than I did at 25 even. I feel full of hope and life.

As of today I have lost exactly 99 lbs. I now have a permanent residence in that magical place called Onederland.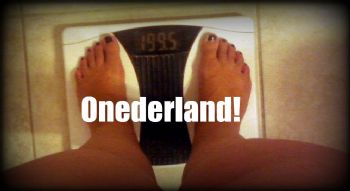 And I intend to stay.

To celebrate this loss, this victory, I am going to list 99 things that I can do now, that I could not do before in my previous life, or reasons why I continue to do this, or even things I have learned. I love the 80s song "99 Red Balloons" and I am viewing each point as one of the pounds that I have released into the sky, never to be seen again.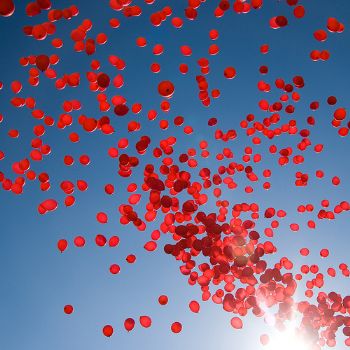 BECAUSE…

1. I used to not be able to walk 1 mile...now I can run one mile, two miles, three miles, 6 miles and MORE!



Having trouble walking

2. I can walk up the stairs without running out of breath.

3. I can shop in the juniors section if I want to.

4. I can do a plank!

5. I can get on a bike and ride it without falling over.

6. I can pick up BOTH of my girls (one is 5 and past the toddler age).

7. I have lost 7 pants sizes, 8 jeans sizes, 6 shirt sizes, and 5 cup sizes.

8. I have run 6 5ks.

9. I have run 1 8k.

10. I have run 1 10k.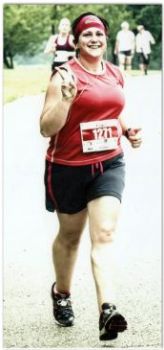 11. I have signed up to run another 10k and another 5k this year.

12. I am a yoga lover.

13. I look in the mirror naked and like what I see.

14. I have more energy.

15. I dropped over 10 BMI points

16. I have received 4 popular blog awards on Spark, thus inspiring others.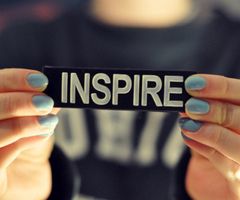 17. I have more strength.

18. I have more confidence.

19. I embrace my imperfections.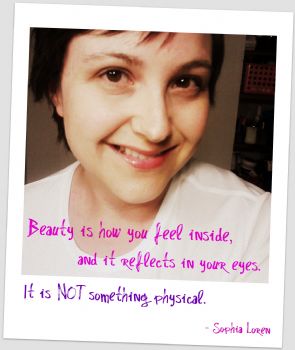 20. Because it gets to the point where junk food just doesn't taste good or feel good anymore.

21. Because now I have more running shoes, cross-training shoes and walking shoes than work shoes in my closet.

22. I don't have to wait for a sale coupon at Lane Bryant to afford clothes. I can shop in any little old store I WANT to!

23. I inspire MYSELF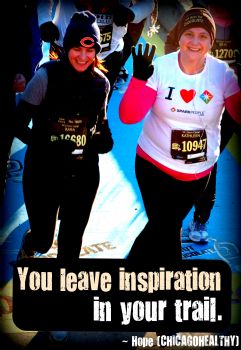 24. I like veggies now.

25. I love the feeling of cold sweat on my body after a run.

26. I love my sore legs.

27. Because the next 10K I'm running I ordered a Medium shirt.

28. Because I no longer want to be able to wear clothes that fit on my sister who was 9 months pregnant with twins.

29. Because I don't want to wear maternity clothes when I am not pregnant.

30. I want to inspire people.

31. Because if I can do it, anyone can.

32. I've gotten closer to God.

33. Rediscovering that I like nature.

34. Feeling (and looking) 10 years younger.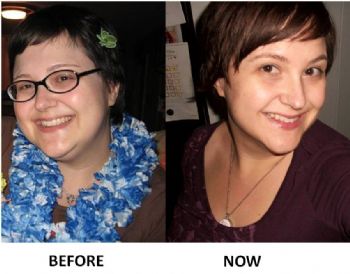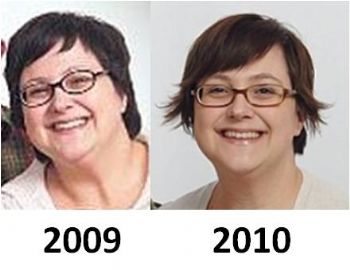 35. I can have sex without my clothes on.

36. I average over 1,000 fitness minutes per month.

37. I average running 60 miles per month.

38. Because I can run a 5k at lunch now and it is easy for me.

39. I trained for and ran a 10k, setting a PR.

40. I now go on fitness dates with friends – running dates are my favorite.

41. Because I want to run a sub 30 minute 5k!

42. A neighborhood kid has a crush on me – for real!

43. I now change in the ladies' locker room out in the open, I don't hide behind the curtain like I usually do.

44. I wasn't afraid to take a picture of me in my bathing suit.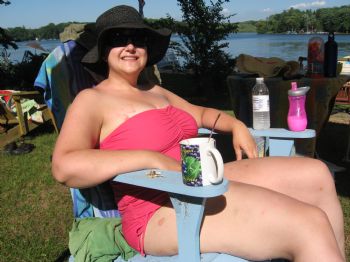 45. I will fight for my workout time, I protect it and cherish it.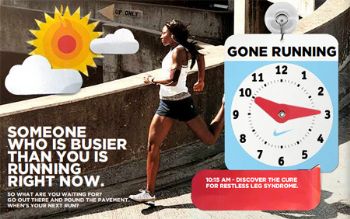 46. I do it for my daughters.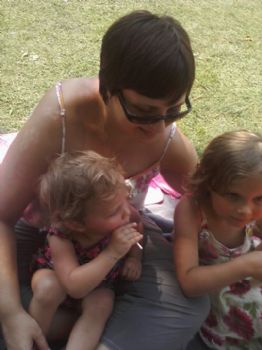 47. I am learning to live in my (new) skin.

48. I had to ditch my old belt and use my hubby's – he was always smaller than me, now I can wear his belt!

49. I turn down pizza, pie and peach cobbler at the office.

50. Because I've got SUN. Love my Sunny Gals!!




51. I am worth it.

52. I give away clothes to Goodwill on a bi-weekly basis.

53. I drove my car in my bathing suit!

54. I walked my dog in my bathing suit!




55. I now wear a running skirt.

56. I went on vacation and planned healthy meals and got workouts in.

57. A regular size beach towel fits around my waist!

58. Instead of my typical thermal pjs (yes even in the summer) my new fave is undies and a t.

59. I love touching my stomach.

60. The Starbucks barista hit on me. Twice.

61. I used to dress up for life...now I play in it.

62. I love the heat now.

63. My husband thought my jeans were his because they've gotten so small.

64. I like the space I take up now.

65. I ran a mile with my daughter.

66. I ran a mile with my daughter alongside her bike.

67. Being able to sit cross legged and be comfortable.

68. People seriously don't recognize me, including people I've known for years and my old swimming instructor.

69. I made a personal size Amy's Kitchen Pizza last for 3 days…it is 3 servings, but in my past life I would have eaten the whole thing…

70. I had three guys wait and hold the elevator for me – even though they were the closest to it! NEVER has that ever happened to me before.

71. Things that seem insurmountable usually are. If I think of this weight loss journey as a huge mountain to climb, it will never happen. Same with a run – if I go out just wanting to be done, or over with, and just want the fuzzy feelings afterward, that's going to make it harder on me. Enjoying the journey is one of the biggest takeaways for me.

72. When plans change, sometimes it's for the best. Go with the flow.

73. I am so thankful for my new life…

74. I worked out for 10 days in a row for 20 minutes or more. Streaker!

75. I reach for carrots instead of chips with dip.

76. We now make healthy meals as a family.

77. I love my curves.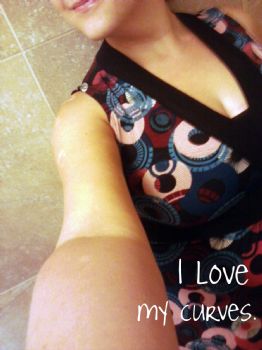 78. I felt sexy dressing up as a pin-up for my husband's 40th birthday surprise party.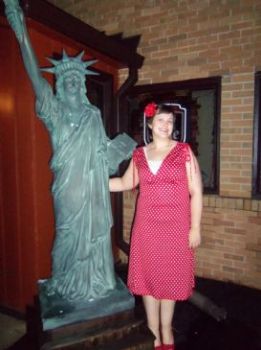 79. This journey is not a quick-fix solution. I am worth the time invested in myself and not one minute is wasted on my health.

80. Because I used to look like this: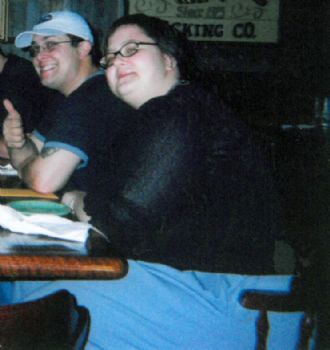 81. For my husband (the same man who is in the picture above with me and stood by me through it all) I love you!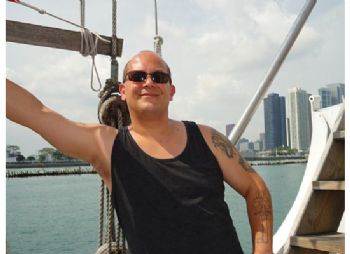 82. My wedding ring (and lingerie) fits after 10 years of NOT fitting.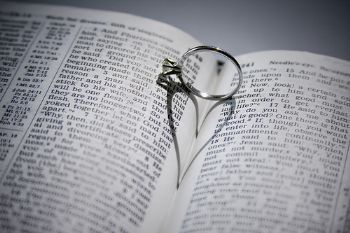 83. My V02 score went from being off the chart (worse than "very poor" ) to GOOD

84. My Real Age test used to say I was 10 years older than my actual age. NOW it says that my "real age" is 33 years old. I'll take it!

85. I now smile in every picture.

86. I've gone from couch potato to joyful runner.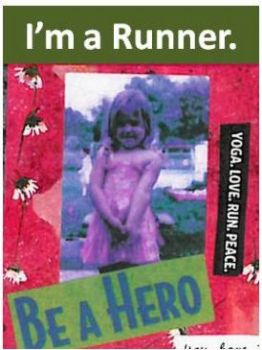 87. I've nearly lost the equivalent of a 2 month old horse.

88. I've gained new life.

89. I racked up over 20,001 fitness minutes (or about 333 hours).

90. I AM a runner.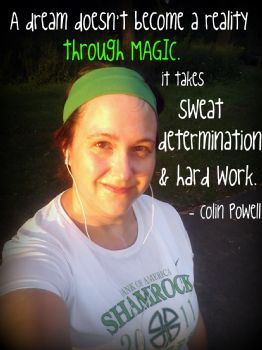 91. I'm dreaming dreams I never thought possible before. Running a half marathon? Writing a novel? The options are endless.

92. I now have joy.

93. I have faith.

94. I love myself.

95. I dressed up as Marilyn Monroe for Halloween last year and this year I plan to dress as Sally Jupiter from the Watchmen.




96. I've been called "The Incredible Shrinking Woman".

97. My daughter Lucy said she wants to be strong like me.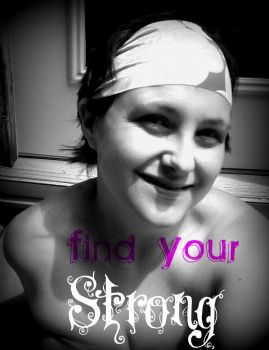 98. My husband is proud of me.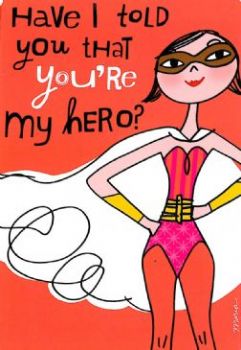 (Card Jim gave me)

99. In oh, so many ways than one. I love my new life. Thank you, Lord.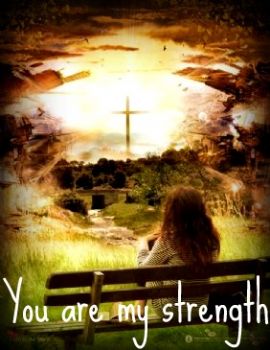 Ninety-nine dreams I have had
Every one a red balloon
Now it's all over and I'm standin' pretty
In this dust that was a city

If I could find a souvenir
Just to prove the world was here
And here is a red balloon
I think of you and let it go

~ Lyrics from "99 Red Balloons"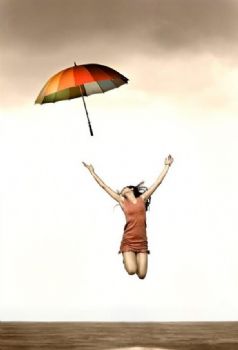 For those that might want to know more about why and how I do this, here are links to previous blogs I've written. Thanks for all of your support!!

Link to blog on WHY I do this:

www.sparkpeople.com/mypage_public_jo
urnal_individual.asp?blog_id=4212530

Link to blog on HOW I do this:

www.sparkpeople.com/mypage_public_jo
urnal_individual.asp?blog_id=4257887





Monday, August 22, 2011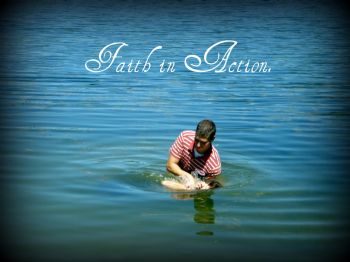 "Baptism is a process of birth, through which a new dimension of life opens out."

~ Peter Seewald, God and the World

Yesterday I was baptized in Silver Lake at our church picnic. Being born and raised Catholic I was also baptized when I was a baby. A believer's baptism is more of a public expression of faith, symbolically representative of the inner conversion of the person being baptized.

It was in November 2008 that I called out to God during the darkest time of my life. My baptism was an outward gesture of what my heart already knows - that I am His.

For those of you, my close friends and family, who didn't realize how depressed I was back then, all I can say is that I can put on a good front of being happy, and also I am, by nature a happy person and even depression and darkness can't hold the soul down for long. It was with you all that I was the happiest, the best times I can remember, so naturally I would be happy around you. But once alone at home and just getting out of bed was hard. Once my first daughter was born I did it because, well, because I had to, and I did want to for her, I wanted to not be this person that on the inside was sad all the time. But how happy can someone be when they are morbidly obese and weigh 300 lbs.?

Also I don't want anyone to feel badly that they may not have known that it was this bad for me. Like I said, I hid it well.

Here is more or less what I said before I was immersed in the water:

Three years ago I was sad, depressed and in a dark place.
A pit, you could say.
I weighed almost 300 lbs.
I had no energy.
I had no hope.
Then I called out to a God I had forgotten. I called out for help.
And He answered.

Since then He has molded and transformed my life into something I never could have imagined.
Something I never could have done on my own.

I've lost nearly 100 lbs. – almost half of myself physically.
I now have two beautiful daughters and an amazing husband.
I am full of energy and joy.
I am a completely different person.
But these are all things that you can see.
What you can't see is the transformation inside.
But I hope to show that through my actions and my life.

Today I want to symbolize with action my love and acceptance of Jesus Christ into my life.

Afterward we sang the Doxology:

Praise God, from Whom all blessings flow;
Praise Him, all creatures here below;
Praise Him above, ye Heavenly Host;
Praise Father, Son, and Holy Ghost. Amen.

Here are some pictures: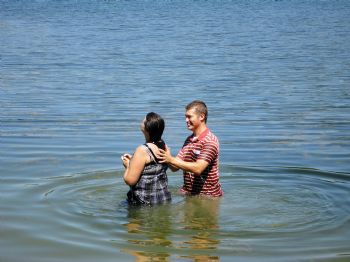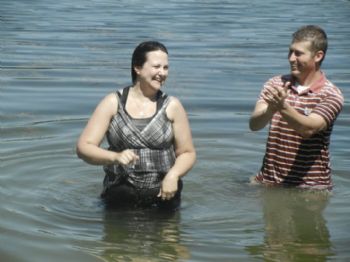 Finally this email came in my inbox yesterday before going to the baptism and I thought it was so appropriate that I'm reposting here:

There are many "RE" words that are packed with hope and encouragement. The word REpurpose is often used today to remind us that many things once discarded, considered useless, and put aside for the trash heap, can be brought back, become useful once again, have value, and take on new meaning.

In the Scriptures we find some wonderful "RE" words that can keep hope and encouragement alive and thriving in our hearts.

REdeemed
I am the LORD...I will redeem you with a stretched out arm, and with great judgments. Exodus 6:6

REstored
'For I will restore health to you and heal you of your wounds,' says the Lord. Jeremiah 30:17

REnewed
But they that wait upon the LORD shall renew their strength; they shall mount up with wings as eagles... Isaiah 40:31

- Roy Lessin, DaySpring co-founder and writer



First Page
1
2
3
4
5
6
7
8
9
10
11
12
13
14
15
16
17 18 19 20 21 22 23 24 25 26 27 28 29 30 31 32 33 34 35 36 37 38 39 40 41 42 43 44 45 46 47 48 49 50 51 52 53 54 Last Page

Get An Email Alert Each Time LOTUSFLOWER Posts