| | |
| --- | --- |
| | LOTUSFLOWER's Recent Blog Entries |


Wednesday, July 27, 2011
I am training for a 10k and in preparation for that I joined a 10k running group at the Y. This in itself was a big step for me…running in a group? No thank you. Brings me back to my days almost 2 yrs. ago when I ran in my Mommy Boot Camp and was dusted by all the fit, hot moms. Not for me.

And yet…

I remembered that that boot camp was one of the things that inspired me to run…and that all those fit, hot moms were actually really nice and supportive.

10K is the farthest I have ever planned to run so far, and I knew that the accountability and support of the group would help me. And so, I joined.

And I've loved it. Yes, I still enjoy running alone. Probably prefer it. But it is nice to get those long runs in with a group. Now I'm still slow…(but faster than I was)….and while I can keep up with the group for a bit, I still end up near last. And that's OK.

One of the girls in this group is known in my head not by her name, but simply as "the fast, athletic girl". She boxes. Let me clarify. She boxes with a bunch of MEN, no girls in that class. She bikes. She turbo kicks. She runs. In fact, I don't think I've seen her NOT do anything athletic. I used to see her from a far at the Y -- she tries a different class at the Y each session. On our group runs she is always leading the way and most times she is so far ahead of me that I can't even see her since she's on the next block (or two).

One day after class she approached me and asked me if I ever wanted company on my runs during the week. At first I just looked at her (was she talking to me?) I sort of looked to my left and right with my eyes. Nope, no one else there. I said "Sure, yeah…"…wondering now how am I going to get out of THIS one?

She quickly wrote her name and number on a post-it note and told me to call her anytime. I did not give her my number (I was still standing there slack jawed).

I wanted to say "But no, you're faster than me!" or "No thanks, I prefer running alone." Or simply "Why are you asking ME?" (are you seeing where I'm going with this? I put myself as lower than her, simply because she's thinner than me and faster….)

But I said none of those things. She had to know I was slower than her…right? She had to know what she was "getting into" by asking to run with ME, right?

A week goes by. I don't call her or ask her to run with me….but that post-it note is burning a hole in my gym bag…haven't I always wanted a running partner? Haven't I looked at others running my route, or path, together thinking "Oh, that would be nice."

This week I look at the weather and see that Wed through Fri. the forecast is rain, rain and also 90s and humid. No thank you. But last night would be a perfect night for a run….I look at the post-it note . I look at my phone. Dare I? Instead of calling I message her…secretly hoping maybe her phone doesn't accept texts.

I immediately get a response back saying she would be thrilled to run with me and where should we meet. I suggest the local pond with a path around it and we set a time. 7 p.m.

Now I can tell you that I was nervous. As I dressed in my gear all I could think of was…what would we talk about? Would I even be able to talk? I normally can't talk too much when running. Was I going to sweat too much?

I drank plenty of water all day and before meeting her, but when I stepped out of my car and saw her – you know the type – short running shorts, hair back in a ponytail, and looking casual while I, on the other hand, need 3 sports bras, need my Bondi band or my sweat will go in my eyes…I look a bit like a runner from the 80s in full running gear, minus the socks that go up to your knees. I do not look casual…not one bit. I look very serious and sometimes the juxtaposition of my slower pace to how I look (fierce) can be a little funny….even to me haha. So I felt a tiny bit ridiculous.

I put out the clause that she does not have to run with me, as I know I'm slower than her….I feel better somehow getting that out there. She said she hasn't run for the past week, so she wanted to go slower. She said that she can't get motivated to run on her own, that's why she joined the running group. (I feel a pang of guilt for not calling her sooner).

Ok. Here we go.

Deep breath and we are off running. She starts talking, she is a chatty girl. My mouth is already dry and my palms are sweaty. This isn't a first date or anything, but I am nervous! I can barely talk, my throat feels like chalk. I try to mutter some "um hums…" and "that's nice."

As we are a mile in my mouth recovers a bit and I'm able to talk more. It makes the run go by quicker. But at the 2 mile mark, I feel done already….yes, it was a breezy cooler night, but I am still really hot and looking at my watch I realize I am running closer to her pace, not my own. 10 min. per mile. In the heat I'm usually at least a 13 min. per mile pace. So I slow it down a bit and keep going. She stays by me. At this point I can't talk at all. At the 3 mile mark she asks how far we've gone and I tell her. She says it feels like longer. I wonder if I should be a better conversationalist. So I try to talk some more.

She tells me that she is not athletic at all. I look at her. I manage to say "What?" She goes on to say that she is very clumsy and not athletic and that she pushes herself to try new classes at the Y so that she becomes more coordinated. She points out that she tripped on our run earlier (I barely noticed that). She said that boxing has helped her with coordination a bit, but that she's just always been known as the "klutz". I told her that she sure looked athletic to me. She laughed and said no.

This is where the run gets harder for me. I feel I've already hit my wall, but want to keep going. We've only been running 33 minutes. I should be able to run for at least 60 without hitting this wall. Darn it. But I try to get into my zone with her running next to me. Ok, that's better.

Soon we are at 4 miles and that's when I slow it down even further and she starts to go ahead of me. That's ok, I am relishing the time alone, too. I wanted to get 6 miles in, but would be happy with 5.5.

When we reach 5 miles I ask her if she wants to go for 6. She does. So we are off again, this time running together again.

We ended up running a total of 6.62 miles. That last half mile she sprinted ahead. So as I finished up she was waiting for me.

"You are amazing!" she said to me.

(Again, I wondered was she talking to ME?) "Oh, no. I'm slow." I replied, kind of apologetically.

"NO, your endurance is amazing!" she said. She went on to say "I wanted to quit at Mile 2. But you were there pushing me on and it looked easy for you. If I hadn't been running with you I would have given up for sure."

I look at her, and realized that at Mile 2 I wanted to give up, too. That she was giving me strength also. That there is something about strength in numbers. But I was so out of breath I didn't say any of those things. I think I muttered a "Thanks".

On the way home I marveled at how different she really was vs. how I saw her, how I judged her, from the outside.

When you judge a book by its cover, you miss out. Back in boot camp if I never spoke to those girls because I was intimidated, because I felt "less than", because I wasn't as fast as them, or because you could see that I had more than the "baby fat" to lose…well I probably would have quit after Day 1. I wouldn't have experienced that team camaraderie. I wouldn't have experienced the kindness of that one particular girl who ran by my side when I couldn't even run a block, and kept saying, "Just until that next stop sign"…then "Just up to the street"…and "Just focus on the building ahead"…"YOU CAN DO IT."

If I never called Jackie (that's her name it turns out, not "fast, athletic girl") and took her up on the offer to run, I would have never a) run the farthest distance yet or b)I wouldn't have realized that from the outside (and inside?) that I have strength, too. While she has quickness, I have endurance. I think we balance each other out quite nicely, and I look forward to more runs with her.

I will never forget that girl from boot camp…and I will never forget the lesson Jackie taught me -- to not judge a book by its cover, and to never underestimate yourself either.

...and I will never forget again that I am more than that little voice in my head tells me, too.

And amazing.

And STRONG.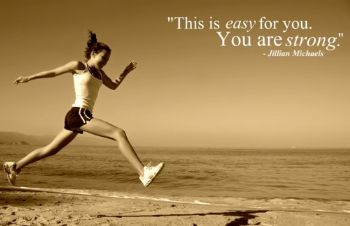 Sunday, July 24, 2011
Great day, was at the low end of my range.

BREAKFAST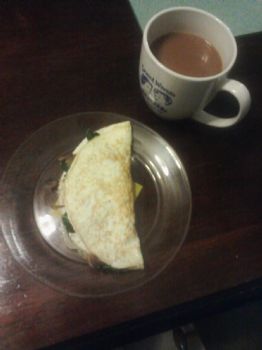 Egg white, spinach & mushroom omelet w/ coffee

I turned down a lemon cupcake at church :)

LUNCH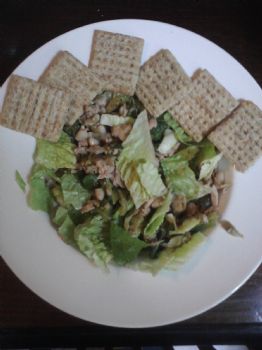 Tuna with greens on crackers (darn you rosemary crackers! LOL. I could have had 16 whole wheat healthy crackers, but I was in such a mood for the Rosemary I sold my soul for only 6 crackers)

P.M. SNACK

Had an impromptu tea party when my Dad brought over my grandma's recipe lemon bars!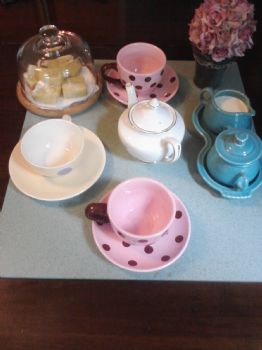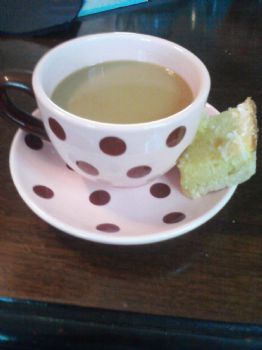 DINNER

Tacos - I divided the meat since I can never decide crunchy or soft. Still healthy. All good! Served w/ a little mango on the side. Because who cant use a little mango?




P.M. SNACKS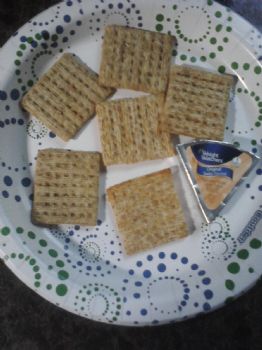 Rosemary crackers w/ a wedge of WW cheese (similar to laughing cow cheese)

Mango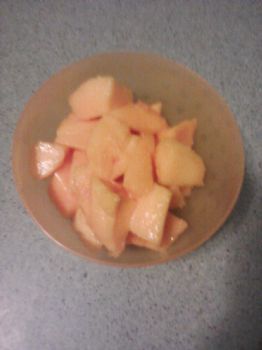 Sunday, July 24, 2011
All I have to say is I am PMSing BIG TIME, but I managed to stay within my calorie range despite the fact that I had TWO sundaes throughout the day.

BREAKFAST



My usual Saturday morning breakfast burrito

A.M. SNACK:

I ate way too many generic Triscuit Rosemary crackers - those things are pure evil lol. But my picture didn't come out of it.

LUNCH:

Leftover Amy's Kitchen pizza with spinach salad with walnuts and cranberries




P.M. SNACK

1/2 of a chocolate chip cookie warmed with light cookie dough ice cream and carmel sauce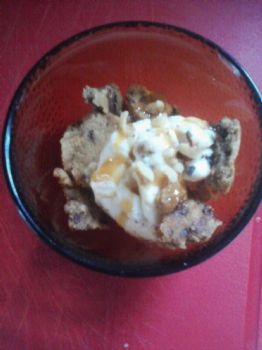 DINNER

Chicken White Bean Chili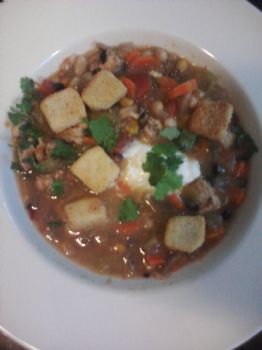 P.M. SNACK

another sundae, minus the cookie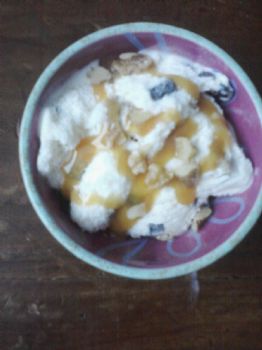 healthy popcorn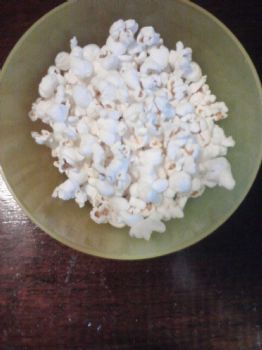 Saturday, July 23, 2011
A bunch of us Sunny Gals wanted to keep accountable on the weekends so I suggested we food blog every day. I did Friday too, just because Fridays are really hard for me.

Here goes!

I stayed w/in my range but with TOM around the corner I have been craving chocolate. I didn't have many calories left by dinnertime, so instead of having the regular fat-loaded pizza my family had (a treat for us, not an every Fri. thing), I got an Amy's Kitchen pizza and paired it with a spinach salad.

Also for our family movie night I purchased a low-sodium popcorn that I had instead of my favorite oil popped corn...I did add 1/3 of the fatter version into my light and it worked out just fine.

BREAKFAST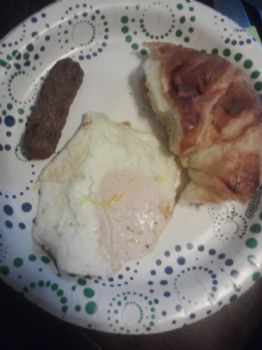 (I wanted the whole croissant, but only had half....the sausage is a rarity for me)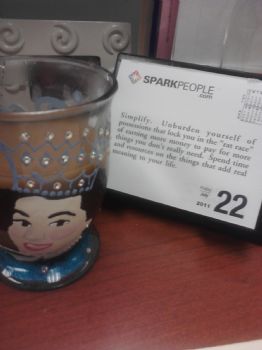 A.M. SNACK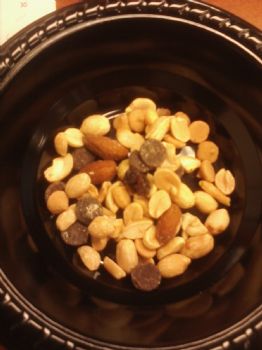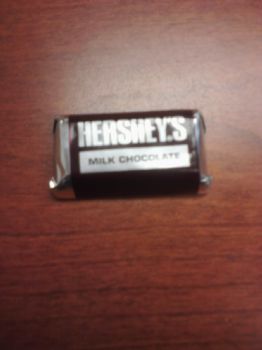 Trail mix & Hershey's mini

LUNCH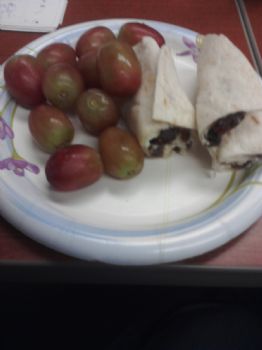 My favorite cream cheese/walnut/raisin wrap with grapes

P.M. SNACK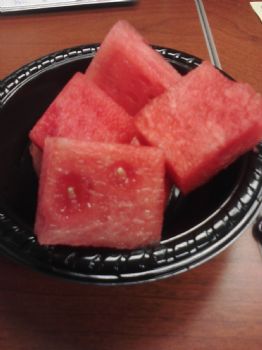 Watermelon

DINNER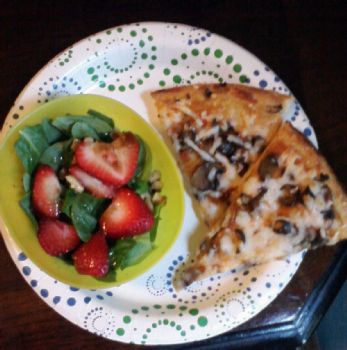 EVENING SNACK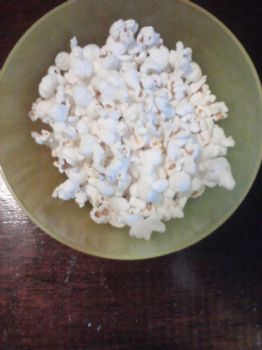 Thursday, July 21, 2011
The other night I planned on getting a run in. I wanted to try for 6 miles but with the temperature at 100 degrees I wasn't sure if that would happen or not.

My plans slowly deteriorated when my day at work got busy. Really busy. And then I made an irreversible change to a presentation...then my printer ran out of toner...then my computer wouldn't work...after being on the phone with IT for an hour I ended up getting home late. It was about 7 and I had decided that I wouldn't go for a run. I would eat my dinner and try to destress and go to sleep.

But my daughter Lucy had other ideas...I had promised that she could ride her big girl bike - her first "real" bike that night...my husband would take her around the path while I ran. She still wanted to go, and a promise is a promise.

So I put my big girl pants on and dressed in the skimpiest running gear I have and we were out the door. Marlo, my youngest is now past her expiration date - she is Tired. She is not going to co-operate with the plans of my running and her being a cute little almost 2 yr. old and walking with Daddy while he helped Lucy ride her bike. So my husband and I did what we often do - tag team!

I took Lucy and he took Marlo. Lucy knew I wanted to run, even though I told her it was OK, I didn't mind if I didn't, and she suggested we run around the pond before we take her bike out. So we ran a mile together - that in itself was amazing.

Then we took her bike out and after I held onto her for a bit, she said "Mommy let go!" so I did. She was going so fast I had to run to keep up with her to make sure I'd be there if she fell. And then it happened. I was running while she was riding her bike. It was the most amazing thing ever to happen to me as a Mom. One of the proudest moments in my life to see my daughter fearless on that bike and proud of myself for being fit enough to run next to her.

YOOVIE posted a blog the other day about building your reputation.

www.sparkpeople.com/mypage_public_jo
urnal_individual.asp?blog_id=4372609

That day I was the only person on the path running. (Usually there are at least 3 others but the heat must have kept them away). That day I was the mom running next to her daughter as she rode her bike. That day I was the mom who couldn't take the smile off of her face, and as I shook my head, laughing, remembering when Lucy was a toddler and I didn't have the energy to run after her...now here I was...running WITH her.

It was simply amazing.

I looked at my Garmin afterward and saw that the second mile, where she rode her bike and I ran, took a total of 27 minutes. (Lots of starts and stops on the bike, getting off the bike to look at ducks, etc.)....27 minutes is a poor time for a mile. 27 minutes is the longest mile I've ever run. And the most rewarding.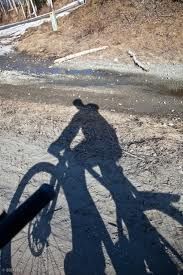 First Page
1
2
3
4
5
6
7
8
9
10
11
12
13
14
15
16
17
18 19 20 21 22 23 24 25 26 27 28 29 30 31 32 33 34 35 36 37 38 39 40 41 42 43 44 45 46 47 48 49 50 51 52 53 Last Page

Get An Email Alert Each Time LOTUSFLOWER Posts