| | |
| --- | --- |
| | LOTUSFLOWER's Recent Blog Entries |


Wednesday, February 09, 2011
I went over my calories again this day by 154. I was doing well, then went out to dinner w/ my sister, and while we shared a meal it brought the calories up.

BREAKFAST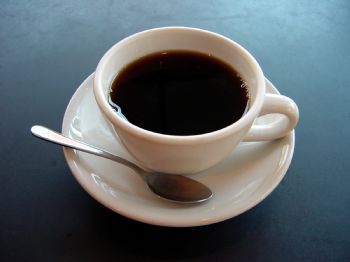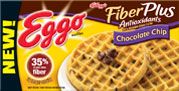 MORNING SNACK




LUNCH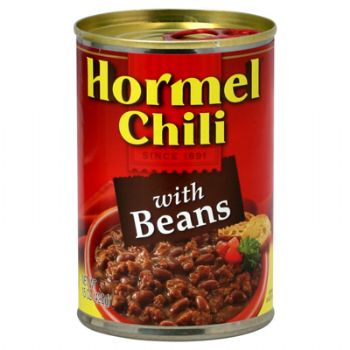 I had 1 cup, not the whole can. Not the best choice, but didn't pack my lunch ahead of time and didn't want to spend $$ at the deli.

AFTERNOON SNACK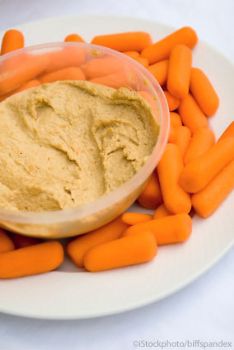 Carrots and Hummus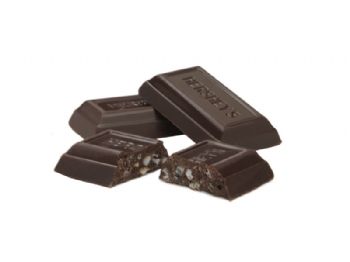 I had 3 minis. But at 42 calories a pop, so not worth it.

DINNER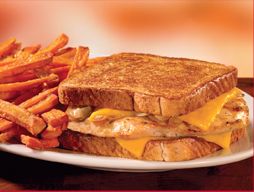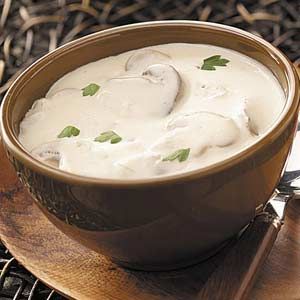 SNACK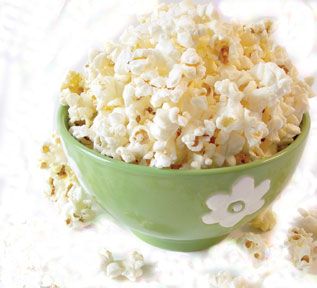 Wednesday, February 09, 2011
This day I was at our family cottage in Michigan and ate on the road on the way home, and then ordered pizza for dinner - it was a stressful day with the kids! Lucy didn't sleep all night the night before, didn't sleep in the car and didn't nap. So my hubby and I were just exhausted.

Overall not too bad considering..but I still went over my calorie range by 168 calories.

Also the beignets were made from a mix that my sister bought during her trip to Louisiana when she visited Cafe Du Monde. The coffee was from there, too - yum!!

BREAKFAST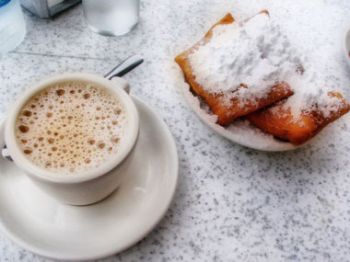 I had 2 small ones.



I had Grapenuts because I was still hungry but wanted to make a healthy choice.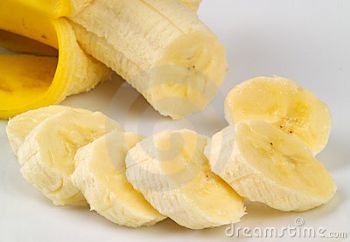 LUNCH

Wendy's and then a Ho Ho. Not the lunch of champions by any means, and truth be told, it grosses me out. At least I went for the Jr. Cheeseburger vs. the regular, and only had 2 chicken nuggets.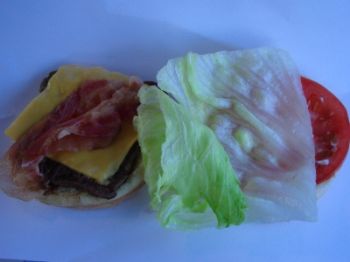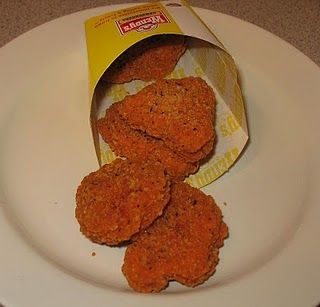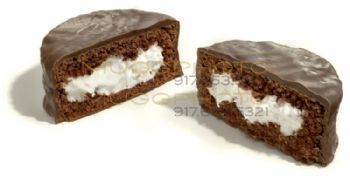 SNACKS

Life at the cottage is unusual...snacks can get a little weird...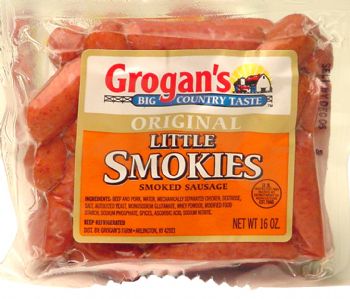 (a few smokies)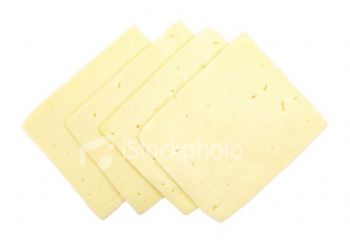 (1 slice cheese)

DINNER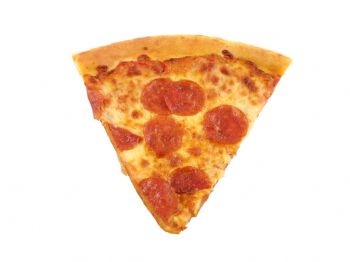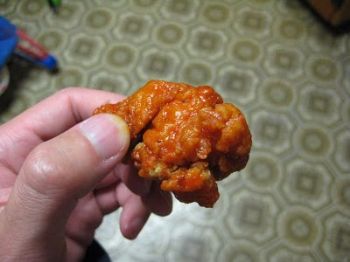 DESSERT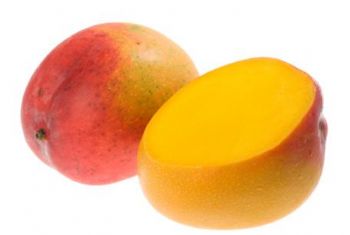 Friday, February 04, 2011
For the Done Girls challenge this week (go Sunny Gals!) we were to:

Find an old picture of yourself that you feel confident in, and blog about it. Why are you happy in that picture, what makes you proud/confident about what you look like in the image? Think about that time, and try to figure out what you can do to bring that feeling along with you through the rest of your journey.

Here is my picture, it's just a tad bit x-rated, lol.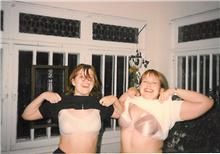 Me and Cheri, I'm on the right.

In this picture I am 23 yrs. old, 13 years ago. This was the BEST year of my life. I am happy in this picture because I lived with my best friend, we had an amazing apartment in the city complete with a sun room (where we danced all night long and hoped our neighbors were watching.) Neither of us ever went away to college, I went to college at DePaul in Chicago later in life while working full time. So this was our party time. This was our year. Nothing could stop us! We were both single at the time and it was just a fun time of my life.

What makes me confident in this picture is that I was...well...CONFIDENT. I would never think about lifting up my shirt now to take a picture, no way! I wasn't perfect then, but I was at my goal weight for me (180). That weight looked good on me, it looked healthy.

To bring back that happiness in my life I need to do those things that make me happy. Dancing for no reason at all. Sharing joy with my daughters. Doing things for myself, too, giving myself my writing time, my quality time with my husband, and not working so much.. All of those things will help me be a more balanced person.

To bring that confidence from the picture back into my life I need to start acting and BEING confident. I'm getting better at it. I just have to look in the mirror and know that I am fierce and I can handle any situation I'm in. Can you hear me roaring? LOL. Well, maybe meowing.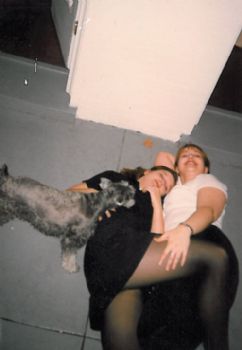 Me and Cheri after dancing our butts off, and my beloved dog Ashley, RIP.







Tuesday, February 01, 2011


Start weight: 225.5
End weight: 216
Weight lost: 9.5 lbs.
Total weight lost this year: 9.5 lbs.
Goal weight progress: 36 more lbs. to go to goal weight!
Onederland progress: 17 more lbs. to reach ONEderland!
Total weight lost: 82 lbs.



I LOST ALL OF MY HOLIDAY WEIGHT GAIN AND THEN SOME! I lost almost 10 lbs. this month!!! I attribute it to more strength training, doing Spark's boot camp, and also getting more cardio in. I also tracked almost every day, only faltering on the weekends, sometimes. If you see on my calendar I had mostly all "yellow" days, which is good!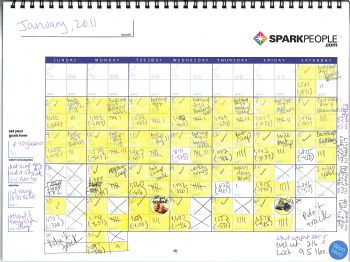 FITNESS ACCOMPLISHMENTS:


28 day boot camp challenge – almost finished, the last week I puttered out, but I'm starting again in February.



I ran on a treadmill for the 1st time!



Ran/walked 3 5ks in 1 week for a challenge!



NON-SCALE VICTORIES:


I celebrated my 4-year Sparkversary!



I went to bed with just a bra and undies on since I was hot. Never would have done this before!



This may be TMI, but I had s_x with no clothes on! I usually have a layer of something between me and DH.



Printed out the boot camp exercises so that I can do them while watching TV w/ DH.



Gave up alcohol - for now. It doesn't have a good effect on me, and makes me maintain weight.



A hoodie I bought a month ago that wouldn't quite zip now fits me comfortably. Yaay bootcamp!



I got up at 5:45 a.m. to get my workout in before work.



I like feeling my ab definition.



I worked out, cardio and strength training, while DH and I watched Top Chef...normally I watch it cuddled under the covers, but I knew I wouldn't get my workout in if I did that.



I was able to fit into a size Large "Life is Good" pjs, previously only able to wear XL.



A guy at the gym checked me out...



...then I realized it was the janitor...



But then another cute guy checked me out. LOL. Not that I'm looking, but it feels good.



I got my Day 7 boot camp workout in while DH and daughter were watching a movie. I watched too, just while I was getting my ST on.



I didn't have a margarita when we went out for Mexican food, and I split a "healthy" fajita salad with my hubby.



I got carded!!! At Trader Joe's! Never has happened before in my LIFE! And when I showed her my license (where I'm 80 lbs. heavier) the check-out lady looked at me suspiciously.



I felt skinny.



I got my boot camp video in even though it was past 10 when I got home.



I got a scholarship at the Y!!



THINGS I'VE LEARNED:



Nothing can or will hold me back, not even the dreaded 10 lb. holiday gain!

You CAN reinvent yourself.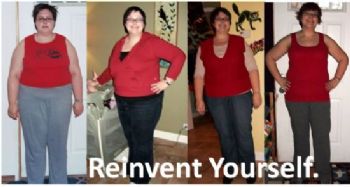 Friday, January 28, 2011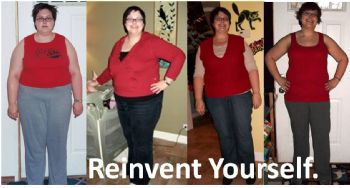 Today is my 4-year Sparkversary. Four years! So much has happened in the past 4 years, it really is incredible. I first joined Spark when my daughter Lucy was 6 months old. I had contemplated whether we should even plan a family because I weighed almost 300 lbs. at the time. I spoke with my doctor about it and she basically said, well, you're not getting any younger and if you want to have a family you should start no matter what size you are. God bless her! If only I knew at the time how much resistance and discrimination I would receive as a result of being an overweight expecting mom.

I did lose weight before conceiving Lucy. Sad to say, but 298 is not my pregnancy high weight, nor was it baby weight. That was all me. But I wanted a family very much. So I bare knuckled it alone and somehow managed to lose about 20 lbs. So when I got pregnancy with Lucy I was about 268. Of course with the pregnancy I gained weight, about 30 - 40 lbs, so I was right back where I started once I had her.

That's where Sparkpeople comes in.

I remember when I logged in and found the site, I don't even remember how I heard about it at the time, and I created my Spark page and I was so depressed. I didn't really think this would work for me. I had previously tried every diet known to man. Weight Watchers, Nutrisystem, Jenny Craig, diet pills, diet scams, and fad diets. I once ate nothing but chicken soup for a week and another time starved myself to try to cleanse my system. When I was younger I was anorexic and bulimic and messed up my metabolism and body with nothing but Slim-Fast and pretzels for two years of my life. Sure, I looked good. I looked sick, but I could fit into size 6 jeans no problem.

So when I joined it was with a lot of doubt, and absolutely no faith in myself. But I had a daughter now. Above anything else - my resistance to change, my laziness - above it all was her, and I wanted to set a good example for her. I wanted to be a good mom, and I couldn't see how I could do that being obese. I wasn't happy. How could I bring happiness into her life? I didn't want the cycle to continue with her, but to end with me.

So one small step led to another. I started with tracking my food. That was the most important step. That is when I truly saw what I was eating and putting into my body. I started trying to drink more water and eat more fruits and vegetables, something that was not in my diet at all before. After a few months I began to want to exercise. I also started that slowly, beginning with Leslie Sansone and at the time I couldn't even walk a mile. Then I could walk a mile. Then two. Then three and finally four and five.

Something started happening to me. I was changing. On the inside it was subtle, nothing you could actually see yet. But I was being shaped and molded into the person, the woman and mother I would become. I was beginning to feel confident.

So that step of being able to walk five miles led to other steps. I began to take aerobics and strength training classes. I began to dance. I began to look for ways I could incorporate exercise with my daughter. I began to love life! I loved moving the body God has given me. I began to feel joy, imagine that! And I hadn't even reached goal weight yet, hadn't even reached more than 10 lbs. down at the time, but I was happy! I knew that I had the power inside of me to change and that the outside changes I was making were directly affecting my insides – they were turning my cold and sad heart into mush. Working out made me FEEL good. Eating healthy made me FEEL good. This was curious.

I began reaching out on the Spark teams and making friends. I began to take Spark challenges, doing a boot camp, setting goals. I began to see that my destiny is what I create it to be, it isn't determined by my size or weight.

Then three years later I have another daughter. This time it is different. I am still overweight and considered obese, so my doctors asked me to only gain 15 lbs. total that pregnancy and I was able to reach that goal. I used teams on Spark geared for overweight mothers and they supported me. I was motivated and driven and determined to be a good mother to my precious girls.

After my youngest daughter, Marlo, was born, I was ready. I had my dr.'s note in hand and joined a boot camp at my gym. It kicked my butt. That's when I started running.

I am a person who you wouldn't look at and think "runner". I am a person who never thought of herself that way. I had heard of the Couch to 5K program and had instantly disregarded it. Couch to 5K? Why in the heck would I want to get off of my comfortable couch to do a 5K - let alone RUN it? No thank you, I had better things to do. Where was that remote?

But I did it. I started running just 30 seconds at a time, until I was up to running for 30 minutes straight. In the past year I am proud to say that I have run five 5ks and am now training to run an 8k. After that I would like to tackle a half marathon.

So my four year journey at Spark has been full of ups and downs - but mostly ups. I would say the past year and a half, since having Marlo, have been the most productive because I wasn't pregnant and could give it my all. I would tell someone just starting out in their journey, or in the middle of it, or at the end of it, or sick of it, or just plain feeling hopeless that it all starts with ONE small step. Which step are you going to take?

With the help of Sparkpeople I have:



lost 82 lbs



lost 20 inches including:
3 inches from my chest
6 inches from my waist
6 inches from my hips
1 inch from my neck
4 inches total for both arms



lost 9 BMI points



racked up 20.001 fitness minutes (or about 333 hours)



went from a size 26 to a size 16



Not only BECAME a runner- but ran FIVE 5ks in 2010 and am currently training to run an 8K in the spring.



I'm dreaming dreams I never thought possible before. Running a half marathon? Writing a novel? The options are endless.



Met some of the most amazing people in this world, all encouraging and rooting for each other like a built-in cheer-leading team!



So thank you SparkPeople, for not only helping me lose and keep weight off... but for giving me the tools to completely change my life and as a result, change who I am as a person. Thank you to my family and friends, who are the most supportive and awesome people in the universe! My world wouldn't spin quite the same without you!





Below is a picture journey of my time here at Spark. This is me at my highest weight of 298, and on down to my current weight of 216. I have lost 82 lbs. so far here at Spark, and I have gained oh, so much more. Friends, confidence, tools to win this fight. I'm not at my goal weight - yet - I have 36 lbs. to go. But I know I'll get there, Spark Map in hand. Ah, life is GOOD!!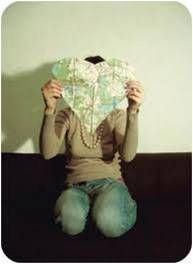 MY SPARK JOURNEY IN PHOTOS: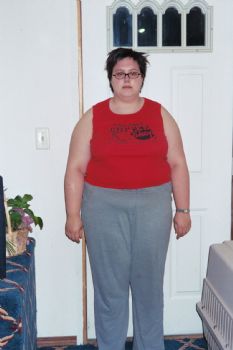 Me at the beginning. 298. I didn't mean to look so angry and mad, but I remember thinking at the time, why smile?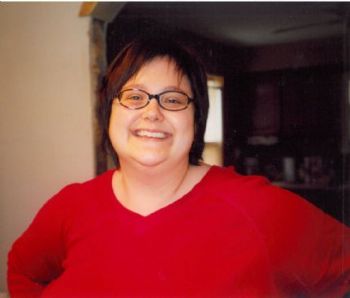 Ok, I'm smiling here, but still 298. And no body shots, please.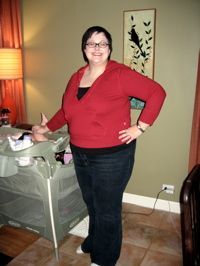 276. A little progress.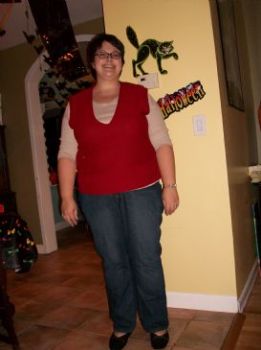 263. Feelin' good!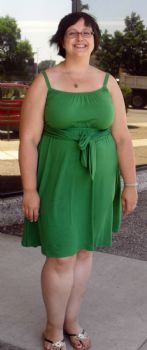 240s and I feel confident enough to wear my favorite color - green!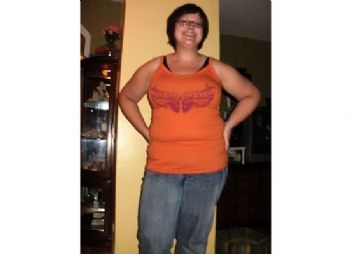 230s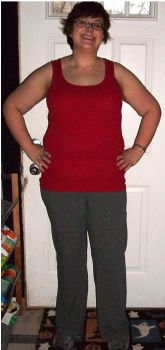 216 and descending to my landing pad of 180 lbs.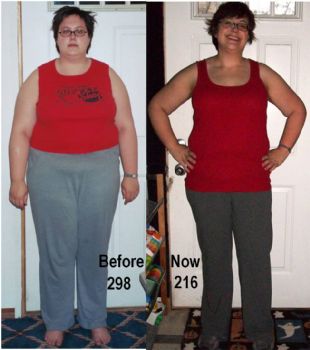 A comparison shot.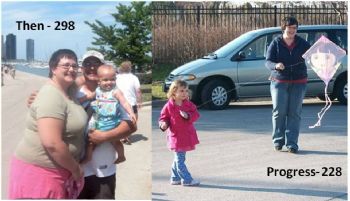 Me at 298 vs. 228 - I'm actually flying a kite with Lucy whereas before my life was lived on the couch.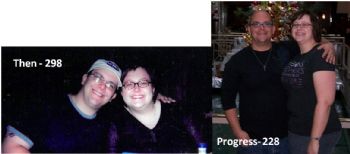 My husband has been there with me through it all and never made me feel bigger, and never suggested I change. He has loved all sizes and versions of me. I love that man!



My family now.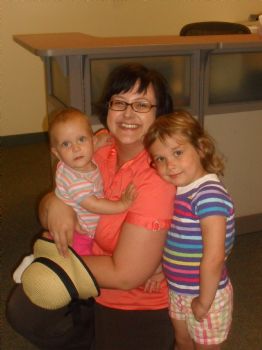 Why I do this.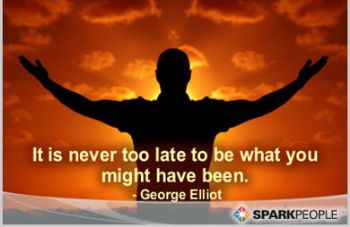 First Page
1
2
3
4
5
6
7
8
9
10
11
12
13
14
15
16
17
18
19
20
21
22
23
24
25
26
27
28
29
30 31 32 33 34 35 36 37 38 39 40 41 42 43 44 45 46 47 48 49 50 51 52 53 54 55 Last Page

Get An Email Alert Each Time LOTUSFLOWER Posts