| | |
| --- | --- |
| | LOTUSFLOWER's Recent Blog Entries |


Tuesday, January 19, 2010
I received this in my email today and wanted to pass it along. God bless all of you!!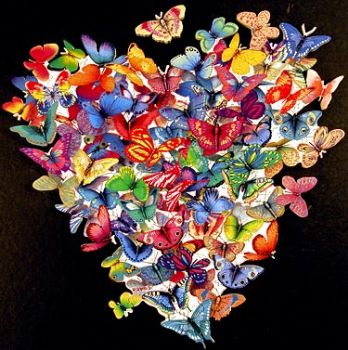 I grew up in the 40's/50's with practical parents...a mother, God love her, who washed aluminum foil after she cooked in it, then reused it (She was the original recycle queen, before they had a name for it.)...a father who was happier getting old shoes fixed than buying new ones.

Their marriage was good, their dreams focused, their best friends lived barely a wave away.

I can see them now...Dad in trousers, tee shirt and a hat and Mom in a house dress, lawn mower in one hand, and dish-towel in the other. It was the time for fixing things...a curtain rod, the kitchen radio, screen door, the oven door, the hem in a dress...things we keep.

It was a way of life, and sometimes it made me crazy...all that re-fixing, eating, renewing...I wanted just once to be wasteful. Waste meant affluence. Throwing things away meant you knew there'd always be more.

But then my mother died, and on that clear summer's night, in the warmth of the hospital room, I was struck with the pain of learning that sometimes there isn't any more.

Sometimes, what we care about most gets all used up and goes away...never to return. So, while we have it, its best we love it...and care for it...and fix it when it's broken...and heal it when it's sick.

This is true for marriage...and old cars...and children with bad report cards...and dogs with bad hips...and aging parents and grandparents. We keep them because they are worth it, because we are worth it. Some things we keep, like a best friend that moved away or a classmate we grew up with....

There are just some things that make life important, like people we know who are special...and so, we keep them close.

I received this from someone who thinks I am a 'keeper', so I've sent it to the people I think of in the same way...Now it's your turn to send this to those people that are "keepers" in your life. Good friends are like stars...You don't always see them, but you know they are always there. Keep them close.

TEN THINGS GOD WON'T ASK ON THAT DAY...

1...God won't ask what kind of car you drove. He'll ask how many people you drove who didn't have transportation.

2...God won't ask the square footage of your house. He'll ask how many people you welcomed into your home.

3...God won't ask about the clothes you had in your closet. He'll ask how many you helped to clothe.

4...God won't ask what your highest salary was. He'll ask if you compromised your character to obtain it.

5...God won't ask what your job title was.. He'll ask if you performed your job to the best of your ability.

6....God won't ask how many friends you had. He'll ask how many people to whom you were a friend.

7...God won't ask in what neighborhood you lived. He'll ask how you treated your neighbors.

8....God won't ask about the color of your skin. He'll ask about the content of your character.

9....God won't ask why it took you so long to seek Salvation. He'll lovingly take you to your mansion in Heaven, and not to the gates of Hell.

10...God won't have to ask how many people you forwarded this to. He already knows your decision.






Saturday, January 09, 2010
Today I gathered all of my clothes that are too big and piled them up to donate to a local resale shop where 100% of the proceeds go to a local women's shelter. Just look at this pile!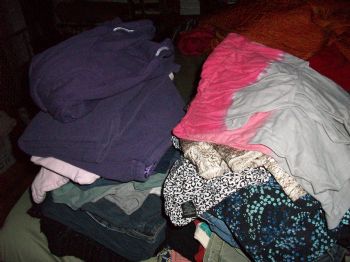 The pile filled an entire huge IKEA bag! It was a workout just bringing it into the shop! I feel so much lighter in more ways than one. I have cleared out my drawers, donated to a good cause, and am saying goodbye to sizes 24 and 26.

Goodbye, it's been fun. I loved you at that size, I did. But it's time to move on and become the person you know you can be. Become that role model you want to be for your daughters. Embrace the spirit inside of you. Thank you, Lord, for giving me the strength to continue on this journey.

For anyone reading this who has seen the scale tip at 300 lbs. and hasn't seen a way out, I want to let you know that there is. It is inside of you - the strength, the will, God is a part of all of us and when you let Him in, He can't help but make you shine.

Spreading the Spark and Blessings,

Kathy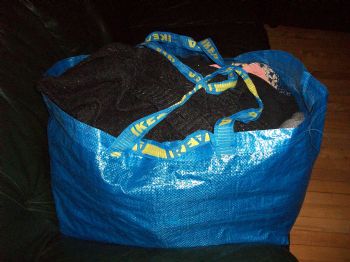 Wednesday, January 06, 2010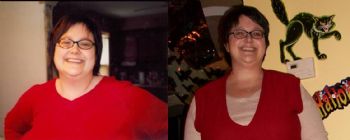 Here is a picture of my face from my highest weight compared to 40 lbs. down. Can you see a difference? I actually have cheekbones!!

Yesterday as I walked into my house after work, my dress pants literally fell OFF of me! Thank goodness I had a winter coat on because by the time I got into my kitchen they were down around my ankles!!!! These are pants that used to be TIGHT on me. Off they go, into the pile for the second hand shop. I am so motivated right now! I have worked out consistently every day in 2010 and I'm not going to stop any time soon.

I hope all my Spark friends are as inspired in 2010 as I am! And if you're not, drop me a line - I think what I have is contagious!!!

Blessings,

Kathy







Saturday, January 02, 2010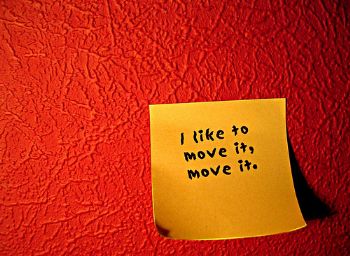 MOVE IT, MOVE IT!!

Yesterday a friend of mine posted the following to my Facebook page:

"Sometimes you just need to hear, YOU are a beautiful woman, inside and out.
You are an exquisite mother, who can make a way out of no way, and you are LOVED!!

I didn't think much of it, it's one of those things that people post in multiples to many people. In fact, I didn't even truly read it.

Later that day, my husband took my hand and said "You know, you really do make a way when there is no way. I am very proud of you."

I was taken by surprise, I didn't know what had prompted his words, but I was deeply touched. He told me he had seen what my friend wrote, and thought those words summed me up to a "T". My eyes filled with tears, and those words further resolved my goal of losing 100 lbs. this year. I am almost halfway there, I can do this!

Below is my January Movement Plan (to be altered as needed). I also posted it on my SparkPage, but I thought a monthly blog of my actions would help keep me accountable.

Let's all MOVE IT this January!!

JANUARY MOVEMENT PLAN:

Cardio 4x a week
Strength training 2x

Every day: Spark Bootcamp challenge

In addition to that:

Sat: Core Commotion class or Aqua class
Sun: Track or bike
Tues: Spinning or Aqua class
Thurs: Zumba





Thursday, December 31, 2009




"For last year's words belong to last year's language
And next year's words await another voice.
And to make an end is to make a beginning."

~T.S. Eliot, "Little Gidding"

FITNESS/WEIGHT:

My main goal is to get into Onederland, meaning for me, losing 100 lbs. total. I am almost halfway there, at about 43 lbs. lost so far. I definitely think it's attainable for me to reach this goal in 2010.

I am striving to reach my ultimate goal of 176 lbs. (my current goal weight) by the end of September, 2010 (9/17/10 target date).

Continue working out at my health club, striving for 3 days a week, working out at home 2 days a week.

Build a plan and post it on my Spark Page for my own fitness boot camp.

FAMILY

Leave the office at 5 p.m. so that I can get home in time to spend time with my family.

Take advantage of my lunch hour at work to do my personal writing so that I have more time at home with my family.

Not feel guilty about taking a half hour a day to write - when I get my writing time in, I am a much happier mother, wife and friend.

Spend more play time with Lucy.

BE HAPPY!!! Realize the blessings I have and be happy with what I have.

Continue to stay organized and purge what we don't need. Give to others.

Organize all of our family photos.

SPIRITUAL

Continue my walk with God and my journey of faith and discovery. Give it all to Him! Let Him guide me in my ways and dreams.

Find a church home.

Read through the bible in a year.

Volunteer some of our time as a family to help those in need.

FINANCIAL

We got out of our credit card debt in 2009 and vowed to not use credit cards for Christmas. We fulfilled that goal, now I want to stay within our budget, add to our emergency savings fund, get life insurance and plan for family vacations and for next Christmas so that we are financially fit!

WRITING

Finish my projects (short stories) that I have started so that I can move onto other things. To continue studying the short story form and once I finish these revisit my novels in progress.

I am going to add this to my Spark Page as reinforcement. If we write down our goals we are more likely to achieve them!!!




First Page
1
2
3
4
5
6
7
8
9
10
11
12
13
14
15
16
17
18
19
20
21
22
23
24
25
26
27
28
29
30
31
32
33
34
35
36
37
38
39
40
41
42
43
44
45
46 47 48 49 50 51 52 53 54 55 Last Page

Get An Email Alert Each Time LOTUSFLOWER Posts