Sunday, January 08, 2012
Yesterday I woke up at 6:30 and really debated on weather or not I was going to go to weight watchers and weigh in for my monthly weigh in. I have not been to a meeting since before christmas. As a lifetime member you cant be more than 2 pounds above your weight goal for your first montly weigh in and if you are then you have to pay. I was over my goal last week on my home scale but I have worked really hard this week and worked out every day and my at home scale said that I was right at my goal. It is usually right on par with the scale at weight watchers so I decided that I would go, even though i find it risky to be that close... I like to stay at least 2 pounds under my goal just in case the scale wants to weigh me heavier.

So I left the house at 8:30 and I had not eaten breakfast yet. Went to weight watchers and was right at my goal 162.0.... woo hoo. stayed for the meeting and got all inspired and then did my first shopping run ( have to go to 3 different stores on shopping day) at Aldi. Got done with that and went home to put away the groceries and was starving because it was about 10:00 by that time.

Feeling lazy and did not want to cook. Could not eat cereal because I did not buy almond milk yet so I ate the left over wonton soup in the fridge

Breakfast - Wonton Soup - lol I know weird right
5 points

By the way... I decided to go back to counting points, was doing calories last week.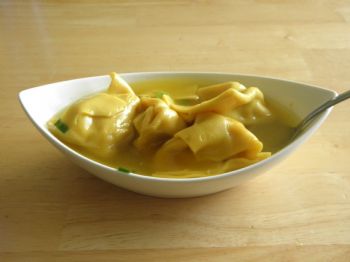 Then ran out to walmart and sams club to buy lots of good healthy food and got home and ate lunch at about 2:00. I was a little off scedual yesterday.

Lunch - 2 slices of toast w/ 1 serving egg beaters egg whites, 1 oz ham lunch meat, spinach and mushrooms, taco bell southwest sauce.
1/2 cup greek yogurt with fresh blueberries... yum
lactaid on the side to try and counteract the yogurt

Again a little weird because I am now eating breakfast for lunch.. it was really really tasty though and quite filling

6 points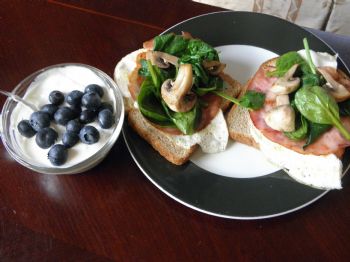 I have to say the rest of the afternoon was pretty unproductive. I watched like 4 episodes of master chef on hulu plus and then made dinner at around 6pm

Dinner - 5oz Chicken BBQ - made from rotisory chicken
green beans
1/4 cup bush's vegetarian baked beans
Corn on the cob

No overeating tonight... whoo hoo!
11 points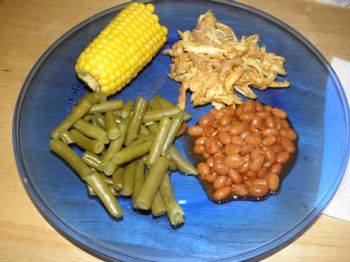 made the whole family a healthy dessert of fresh strawberries and blueberries topped with light cool whip. Was really good... again lots of lactaid. damn lactose intolorance.

1 point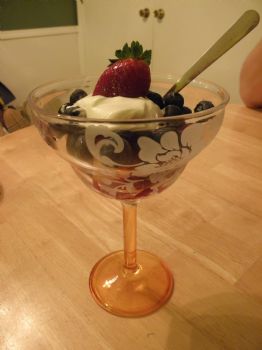 After that I spent some time with the kids and then put them to bed...
procrastenated forever until it was 10pm and I still had not worked out. Great.... so here I am on the elliptical watching extream makeover: weight loss edition until 11:00pm...

here I am afterwards feeling really sweaty because I did 50 minutes and really rocked it.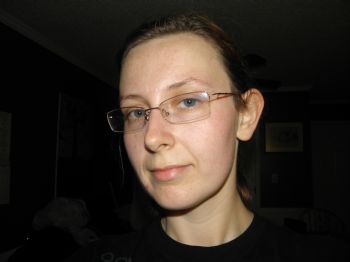 Im at 26 points and am hungry... I dont want to go over the 26 so I just have half a large honey crisp apple. It held me over ok.

zero points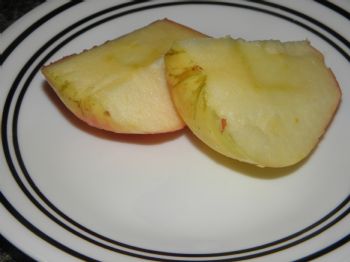 After a hot shower I was ready for sleep. It was after midnight and it took me no time at all to fall asleep. I slept great.

I did awesome yeterday. stayed at my 26 point target ... drank all my water.... got my exercise in .... and it was pretty easy to stay on track.

Hope I can do as well today

~ Jess