| | |
| --- | --- |
| | LOSINGJESS's Recent Blog Entries |


Thursday, May 06, 2010
well today was my.... hmmm.... 5th workout I think and I desided to increase my jogging a little bit. So I was walking about 30 seconds & jogging about 1 1/2 - 2 minutes. Everything was going ok besides it being hot as crap outside and the air quality index being orange today. ick... anyway I was in the last 5 minutes of my workout and I desided to go down this road off to the side before finishing up... it was slightly down hill which was nice because it was much easier to run down than the flat surface which I was running on before and then all of a sudden about 20 feet down the hill my left knee starts hurting really bad around my knee cap.

So I stop jogging and just try to power walk but it hurt way to bad for that as well so I had to cut my workout short and hobble back home. :-(

So now Im sitting here with an ice pack on my knee thinking about all the years I spent at 300 pounds essentialy destorying my joints. ::shakes head:: ..dumb dumb... Im really annoyed right now.

Im going to go take some Motrin and hopefully the knee brace I bought for myself when I first started working out (at 270 pounds) when I injured myself then fits now (it dident fit at all then but I never got around to taking it back to the store).
Im really hoping that I feel better by my next scedualed jog on saturday.

Sigh

~ Jess





Wednesday, May 05, 2010
mmm Its been a good day for food. So tastey!

Breakfast: Fiber one caremel delight & milk (I accedently bought an extra gallon of milk at the store this past shopping trip so I have to get this milk drank... I just broke into the second gallon today and it goes bad on the 9th so I have to find ways to use it up.... so its cereal yet again... sigh) - 241 cal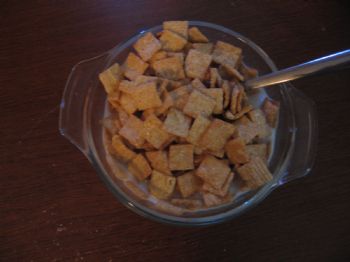 Lunch: Large salad with lettuce, wishbone regular ranch dressing, bell peppers, tomato, bacon bits, & sliced almonds....... Broccoli salad made with raw broccoli, broccoli cole slaw, 2% cheddar cheese, raisins, bacon bits and light miracle whip... Just as good as what they sell in the deli or serve at the salad bar (although I forgot the red onions) for alot less calories.... I looooove broccoli salad!!! - 402 cal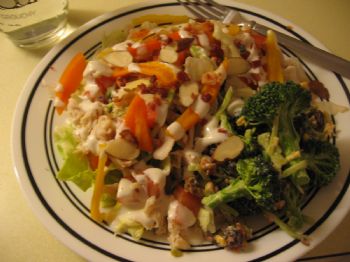 Snack: string cheese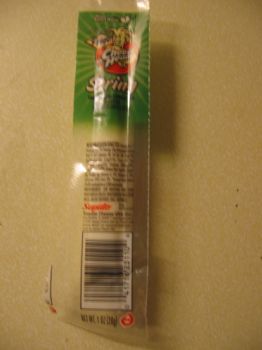 - 80 cal

Dinner: veggie roll ups with 1/2 cup garlic & olive oil couscous & steam fresh lightly sauced broccoli, cauliflower and carrot mix.... - 455 cal

I got the recipe off of a PBS cooking show but threw in some of my own variations. If I had to do it again I would have peeled the egg plant and diced the veggies and layered them in a casserole dish instead of rolling them up... Other than that it was an awesome recipe and very very good.... expecially mixed with the couscous. You should try it. Oh btw it turns out its much more econamical to buy a basil plant ($2.99) rather than buying the packs of "fresh" basil, that are all browning and wilted ($1.99). yuck.

Ing - egg plant (I used 1/2 but next time I will use a whole), zucchini 1 whole, Mozzarella cheese (I used 3 pecies for the 2 servings I made), roasted red peppers about 1/2 cup, Fire roasted tomatoes about 1/2 cup, grated parmesan cheese about 1 tbls, salt and pepper - sprinkle, fresh basil leaves about 6 leaves.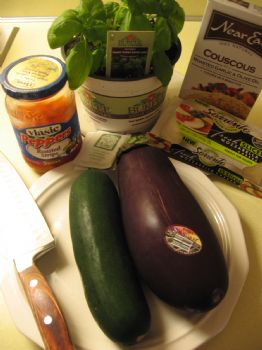 Slice egg plant & zucchini, brush with olive oil and roast at 400* for about 20 min..... again if I had to do this again I would have peeled egg plant and diced the veggies and roasted them in a single layer with the olive oil.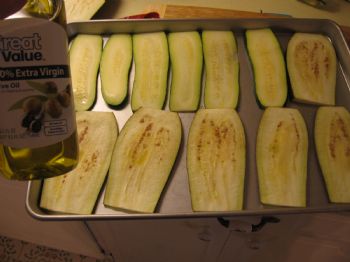 layer veggies, drained canned fire roasted tomatoes, roasted (Jarred) red peppers, salt & pepper to taste, & fresh mozzarella cheese. ..... roll up if doing the rolls & secure with kabob stick..... Otherwise layer together & broil for 3 min or untill cheese is melted.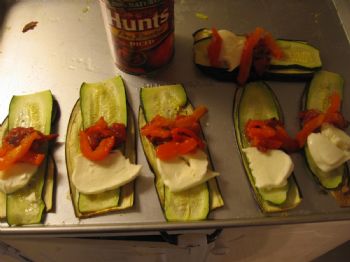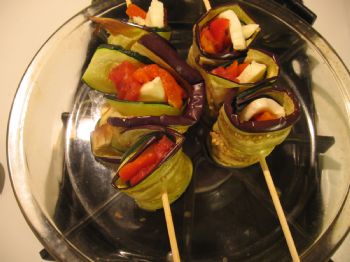 Top with fresh basil and grated parmesan, I used one basil leaf per roll.... If you are doing the recipe with veggies chopped I would chop the basil so you can have a little with each bite. Yummm, it gives it a great taste and smell ssooooo good. Goes perfectly with garlic & olive oil couscous.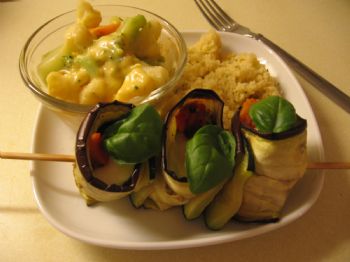 Snack: 2 wasa wheat crackers w/ 2 tbls white bean and corn salsa & 1/4 a sliced avocado.... I love avocado :-) - 192 cal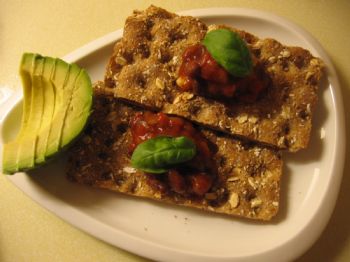 Snack: Just wanted to try a bite of this...... 1/4 mrs freshlys chocolate cup cake - 35 cal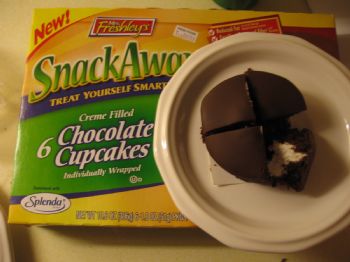 Ok I also went to the grocery store and had a sample of pinapple and a small cube of swiss cheese... 35 cal (no pic)

Total for the day ~ 1440 - I almost went under my calories for the day... Im accounting that to the fact that I normaly have meat with dinner and tonight was a totaly meat free night. I made my calories though and had alot of yummy food today.














Tuesday, May 04, 2010
today I think I did awesome! I cleaned my butt off today, rearanged the furniture in the whole house... the main item I moved was lyra's crib out of my room! yay... she has been screaming for hours every night for like 2 weeks. Then I end up having to put her in my bed and she kicks me untill she falls asleep and hubby has to go sleep on the couch. I stuck her in aidens room today and I hope she does better without us comming in at night and disturbing her sleep.

Anywhoo, then I cooked dinner and got hubby to watch the kids while I went out for my run. Its still hard but I can tell its much eaiser than last time. Getting out there and actually doing it is the main problem... its such a mental struggle to get outside for one and then to keep going for the full 30 minutes. I can do it physically but mentaly I want to quit. I dident let myself though so Im proud of myself for that. I want to be somewhat ready for this 5k, I gotta push myself if I want it.

Eating went really well... with all the cleaning and doing this and that I dident even have a big urge to snack. Im feeling a bit tirsty though so I think I might down a few glasses of water before I get ready for bed.

Here is my day of eating

Breakfast - Flatout wrap with/ 2 egg white, 1/4 cup shredded cheese, roasted red peppers & 2 slices turkey bacon.... mmm very good - 267 cal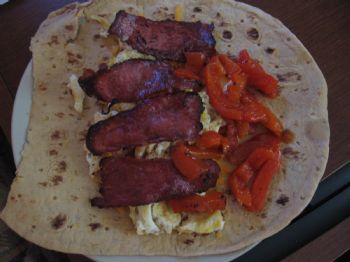 Lunch - natural peanut butter & trader joes strawberry preserves on double fiber wheat.... 1/2 cup 1% milk (I just needed something quick so I could get back to what I was doing) - 305 cal



Snack - 1 can mustard sardines, 1 wasa wheat cracker (2 shown but only ate one, they were getting a little stale, yuck... time to open a new pack) - 180 cal

sardines were on yahoo as one of the best foods for you but one of the most hated foods.... they are really high in omega 3.... plus they are cheap and I like them :-) lucky me - 180 cal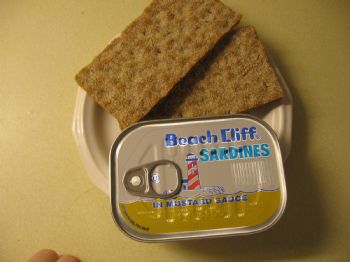 Dinner - whole wheat rotini with pasta sauce, lean ground beef & mozzerella cheese... small salad with bacon bits, broccoli cole slaw, wishbone light ranch. - 603 cal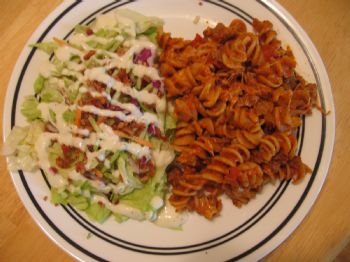 Snack: waffle cone & 1/2 cup cookies and cream ice cream - 240 cal
(Im sure by now you have realized I love my ice cream.... maybe I eat it a little to often, but I really like it..... when this tub is gone I wont by any more for a while though



)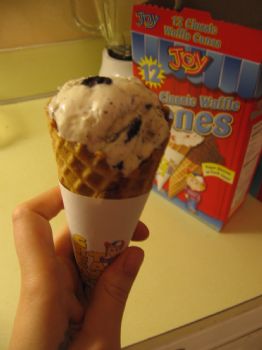 Total calories for the day ~ An awesome 1595.... yay, thats so good! Im proud of me today!

~ Jess





Tuesday, May 04, 2010
Well yesterday was the end to my crazy lots of driving weekend. I should be able to stay more on track now that Im back to my regular routine.

I had to go to south carolina yesterday to pick up my one year old because she stayed with my mother in law over the weekend. I got my strength training in yesterday before we left... Im alternating strength on monday, wednesday & Friday ..... and running on Tueday, Thursday & Saturday. So far Im off to a good start on my workouts.

I was at the high end of my calorie range yesteday ... maybe 50 cal over because I had seconds at dinner. What can I say, my MIL is a good cook. :-)

Well here was my day

Breakfast: Fiber one caremel delight cereal & 1% milk: 241 cal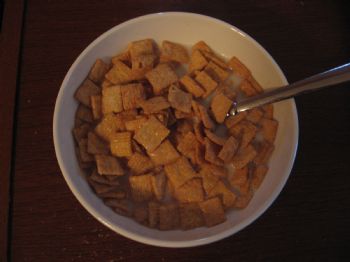 Lunch: Turkey, cheese & red pepper sandwich thin pannini, 1/2 can progresso light santa fe soup: 328 cal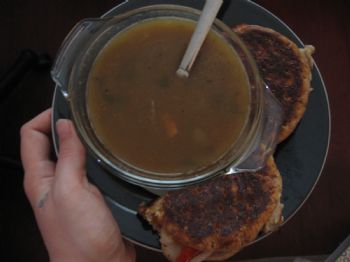 Snack: 1 orange, 1 string cheese: 166 cal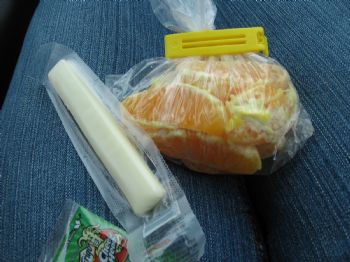 Snack: 1/2 of each of these squares of chocolate, the other half went to hubby... so 1 & 1/2 squares.: 66 cal



Snack: kashi crackers : 1 serving : 130 cal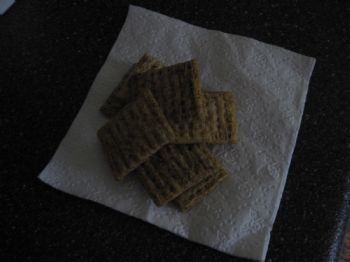 Dinner: Beef Pot roast, Roasted potatoes, onions & carrots.... 2 tsp butter..... cranberry sauce.... 1 tbls ketchup.: 752 cal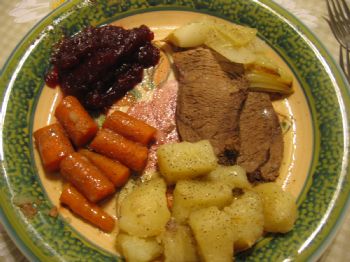 Seconds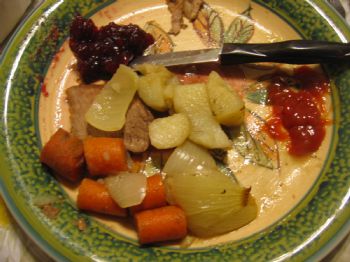 Snack: cup of tea with splenda.... carrots & peppers... 1 tbls ranch: 92 cal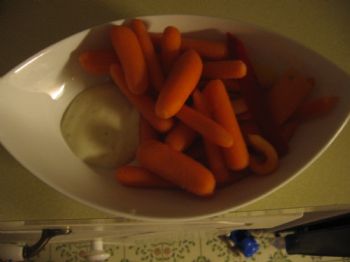 well thats it... total calories for the day: 1781





Monday, May 03, 2010
I went out this weekend and desided to try a few things on... the only thing I bought was the workout shorts I bought but I took a few pictures and even though I am not where I want to be yet I have come a very long way.

I tried on some swim suits and thought I looked really good besides my thighs... they still need alot of work. Other than that I would have definatly went out in public with what I tried on if my thighs looked better.

Just as a reference here is what I looked like in 2008 at around 250 - 260 pounds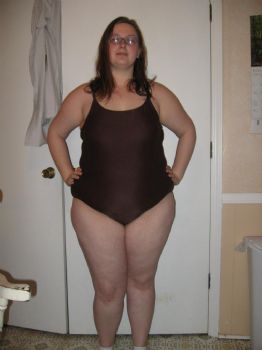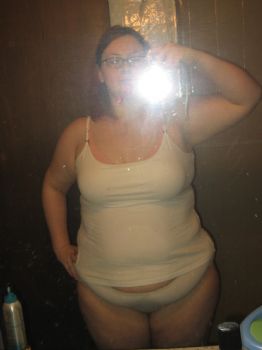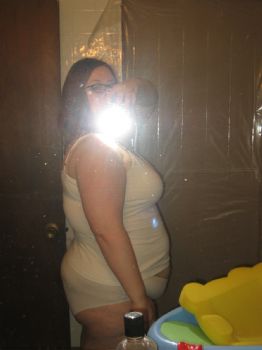 And here is me now :-) 189 pounds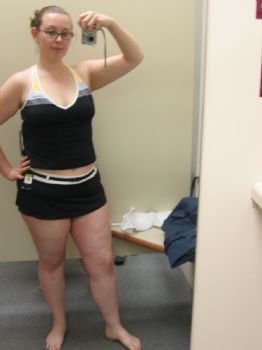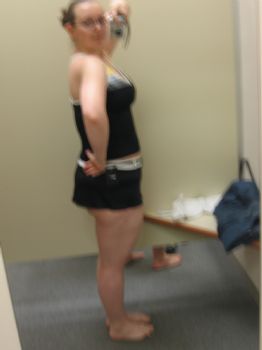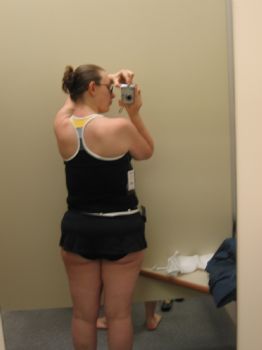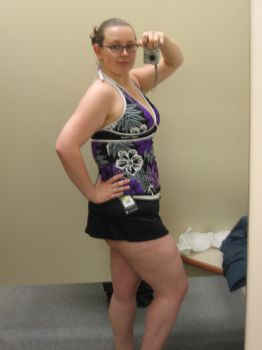 I cant wait to be at goal and share my final pics :-)

Here are some other pics I took while shopping... Im feeling pretty great about myself right now.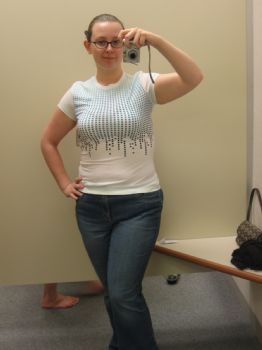 I bought this shirt because it was only 4 dollars on sale... Its a medium so its way to tight to wear out yet but I will hang it in my closet and be able to wear it in a few months.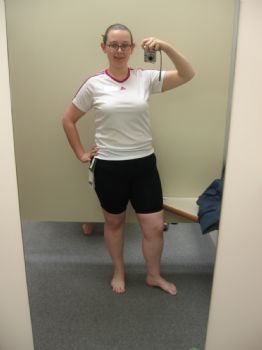 I love these shorts I had to buy them... they dont ride up at all while running. yaay!

~ Jess



First Page
1
2
3
4
5
6
7
8
9
10
11
12
13
14
15
16
17
18
19
20
21
22
23
24
25
26
27
28
29
30
31
32
33
34
35
36
37
38 39 40 41 42 43 44 45 46 47 48 49 50 51 52 53 54 55 56 57 58 59 60 61 Last Page

Get An Email Alert Each Time LOSINGJESS Posts