| | |
| --- | --- |
| | LILLIPUTIANNA's Recent Blog Entries |


Thursday, August 07, 2014
Today I will be playing hooky from work.

I'm not going to get in trouble or anything.

I just can't handle people today.

I've told you in previous posts about my coworkers, my "friends." They are difficult to handle when I'm in a good mood. Today, I have no ability at all to deal with their weirdness.

Especially after yesterday, with the strangers and new workers asking me what I want to be when I grow up, as I was standing in front of them, knee deep in technical, and highly specialized equipment that most people don't know how to use. It made me doubt myself. So, with insecurities nagging at me, the thought of accidentally running into one of my "friends" sounds absolutely horrifying.

Yes, I know if I'm saying things about them like this, they probably aren't really my friends. Well, that's no fault of mine. I treated them with respect and kindness. In return, I got a bunch of their weird hang ups about weight (though they would say "fitness). I got to sit and listen to their messed up relationship situations. I got to relived all the high school drama I could possibly handle. Now, being a grown up, I have decided that I'm done with it.

So, like a mature and responsible grown up...I'm going to play hooky.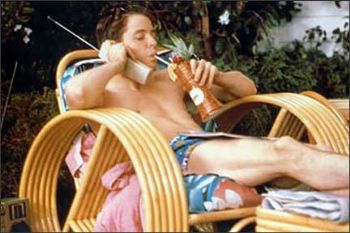 Wednesday, August 06, 2014
Today is the day when complete strangers give me the "what do you want to be when you grow up" speech. Never mind that I'm a grown adult, with a union job, who has to wear nice shoes to work, has to sit through meetings, or that I'm in a field that is in high demand. Apparently, something about me today is giving off the "unsure young adult" vibe.

I figured by now that people would start treating me like a grown up. I have tons of white hairs. I have some wrinkles. I'm not a size zero anymore. I'm not sure what signal they are receiving.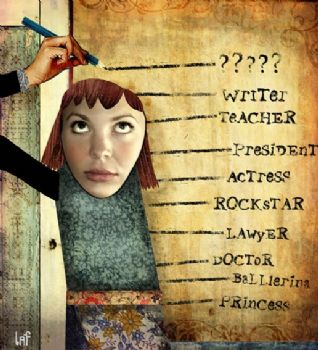 Monday, July 14, 2014
I'm starting to think it's strange that I can't find long-term success rate data regarding Spark People. I can find it for Weight Watchers. I can find it for AA. Heck, I can find it for Biggest Loser.

Surely there's been a study done on this.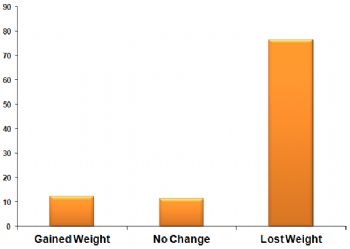 (I ask this, because I'm not feeling so Sparky, and I'm think for all the talk of a lifestyle change/not a diet, that this is just one more diet, dressed up to look like something more.)





Sunday, July 13, 2014
Today will not be a good day.

You know how you wake up some mornings and you just KNOW it will be a bad day?

That's today.

I didn't lose any weight this week.

I have to spend the day with my mother, for her birthday. If you have read any of my other blogs, you know that spending time with my mother is a bit like spending time in a nest of angry rattlesnakes...but less cuddly. She wants to go out to eat. It's an Italian place she wants to try. There will most likely be nothng there I can eat. She will then make snide comments about me, my life, my weight, my house, my politics, whatever she can until it's time for me to come home.

I shouldn't put up with it, I know. But she's my mother. Both of my parents were terribly dysfunctional. I cut my father out of my life because he was so bad. My mom is bad, but in a different, sneakier way. She wears away at your defenses. She looks for chinks in your armor.

This is is same woman who, when I ended up in the hospital, because my grandparents pressured her to admit me, got mad because she was going to have a hospital bill to pay. (And I think because I was sloppy enough to get caught in my disordered behavior. I wouldn't make that mistake again, for the record.)

And do you see? This all starts with me feeling stupid for not having lost weight this week. Now I have to stand in front of my mother, who always pressured me to be thin. She taught me that thin was never thin enough. This is the same person who, when she went through treatment for breast cancer was happy that she was finally able to get down to her "normal weight."

So, today will be a mine field for me.

I will think of all you shiny little Sparkers while I stare mournfully into my plate of pasta.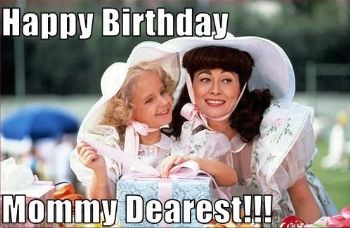 Monday, July 07, 2014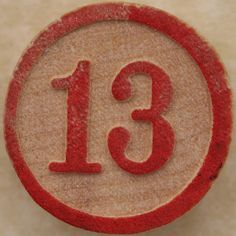 Today, I hit Level 13 here on Spark People.

I'm writing this blog to remind myself that in order to see progress, to "level up," all I have to do is show up, drink my water, enter my food, do a tiny bit of exercise. Pushing myself harder and going to extremes does not bring about progress faster. It only leads to a crash and burn.

In one week I have...

1. Lost 2.5 pounds. (Yes I was hungry. Yes I was lightheaded at first. Now I am not.)

2. My skin feels younger. (Water + Exercise = The Fountain of Youth! I don't mind getting old, but I don't want to feel like every time I move my skin is cracking.)

3. My mind is clearer. (The stress and depression that haunts me isn't gone, but I can deal with it better.)

4. I don't feel like a tick about to burst. (Gaining all that weight back is just too much stress on my body. I have tiny bones. They can't carry a lot of weight. I don't want to feel like a water balloon when I walk.)

Keep moving. Keep logging in. Stay focused.






1 2 3 4 5 6 7 8 9 10 11 12 13 14 15 16 17 18 19 20 21 Last Page

Get An Email Alert Each Time LILLIPUTIANNA Posts