| | |
| --- | --- |
| | LEXIE63's Recent Blog Entries |


Tuesday, August 30, 2011
Yeehar! I finally finished the paperwork a few hours ago. Well, finished what I need to show the council anyway. Part of the form filling has to wait until the person arrives on Thursday because I'm not sure which bits are covered by my paperwork. Gotta love council forms! :-)

Tomorrow I plan to give the house a good going over with Tara's help, and boy, she is looking forward to it as much as I am - not, so I bribed her in advance with a delicious Salmon supper this evening! Her favourite meal. :-) I'm not daft! You have to keep the Cobweb Destroyers happy! :-)

So, yesterday's exercise (Monday)
Cardio:
2 Mile Walk - Leslie Sansone = 30 mins
Cardio Challenge video - Kendell Hogan = 21 mins
Just Dance and Just Dance 2 Bingo - 6 songs = 20 mins
Strength Training:
10 min Dumbbell Workout (first half of the 20 min Spark one)
10 Min assorted Upper Body ST exercises

A dear sweet friend has ordered me a National Book Token, which should be here on Thursday. I'm so excited. I can't wait to go into town and spend it! :-)

Another dear friend is back in touch after a long absence, and it is great to be able to chat with him again.

And my dear sweet American friends, I share this with you:

BBC Fact of the Day: "In 1994, 35,000 Americans insured themselves against being kidnapped and eaten by aliens."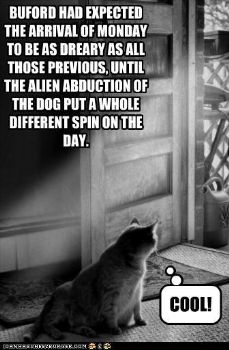 You never know what facts the BBC will pull out of their hat! What caused this to happen is what I'm curious about. Does anyone know? Were you one of them? :-)

Hope your Tuesday has been Terrific!
Hugs,
Lex xxx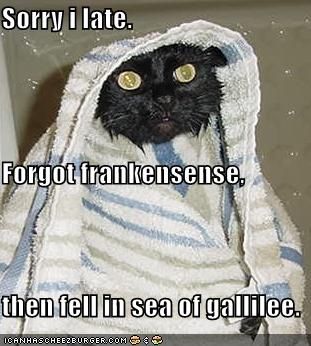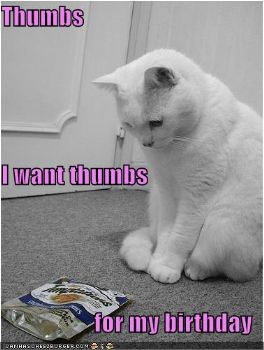 Monday, August 29, 2011
Yes, although my brain lightbulb was nicely active the other day, my fridge lightbulb has given up the ghost! This is the second time actually. Last time it did this for a couple of weeks and then suddenly started to work again. I wonder if that will happen this time. :-)

Sunday's Exercise was mostly Just Dance and Just Dance 2 because I was way behind with my monthly challenges on the Wii Dance For Fitness Sparkteam. In order to make sure that I had a score this month for every song, I danced to 21 of them, which totalled some 70 minutes of exercise and 5032 steps or 2.29 miles.

This was followed by a ten minute Cardio Burn Kendell Hogan Video to pop my stepcount over the 6700 daily minimum.

I don't do strength training on a Sunday ... normally...

Last Sunday I made the mistake of doing loads of strength training, testing out some Wii Fit Plus stuff, and then I went for a bath, and was so wibbly wobbly for the rest of the day that I had no ooomph for doing Cardio. So my minimum daily step count has stayed the same this week.

My weight, after spending most of the week increasing by more than 2lbs for some unfathomable reason (felt bloated with tummy pain for some of the week so maybe I had a stomach bug) it dropped back to 12 stone 6 1/4lbs, which is a 1/2 weightloss overall, so I'm pleased with that. :-)

My current walk from Land's End to John O'Groats, courtesy of my Active Health DSi game is coming along nicely. I have just crossed the Devon/Somerset border, and am 5.4 miles short of Taunton, a lovely place I've been to in real life. It is the heart of Cider country, which makes it a real shame that I can't bear cider. LOL

My walk total to date is: 166.6 miles in 43 days, which is a daily average of 3.87 miles. I still have 742 miles to go. It is a long walk! :-)

Nature Note of the Week:

Did you know that earwigs eat elderberries? I didn't, and to be frank, what earwigs eat wasn't something I had any curiosity about. Unfortunately I have gained this knowledge in the shape of purple stains on my kitchen floor. How is that you ask? Well, I'll tell you. :-)

I've been suffering from an earwig invasion this year, and the little beggars tend to curl up in the metal doorjamb of the back door, so that every morning I have a battle royal with anything up to twenty of the little blighters as they run around in a blind panic when I disturb them by opening the door to let Sophie out.

I've developed a method of brushing them to me with my long handled kitchen brush and squishing them underfoot. Not the most joyful start to the day I'll admit - for them or me - but they are a plague and I don't know what else to do. I've tried other methods of disposal, but they keep coming back, especially during the rain, and we have had a lot of rain this summer.

Anyway, for the longest time they didn't leave a mark, but recently I realised that they were leaving a purplish stain, and putting two and two together, as you do, the only thing around here to feast on that is purple are the elderberries. Earwigs are all over that tree, which is right outside the back door.

I wonder if birds like elderberry flavoured earwigs. *evil grin*

Hope your Monday is a good one, and if you are in the UK like me, I hope you are enjoying the Bank Holiday!
Hugs,
Lex xxx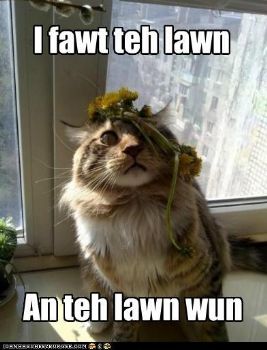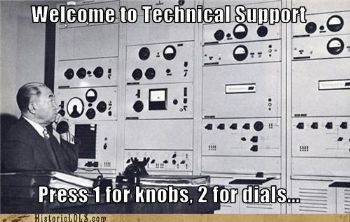 Sunday, August 28, 2011
Saturday was a fun day!

I packed a nice amount of exercise in for a start:

Cardio Burn video - Kendell Hogan = 10 mins
Good cardio fun. :-)
Cardio Sculpt and Burn video - Kendell Hogan = 10 mins
Uses weights and really gets you working your whole body
Cardio Shape Up video - Kendell Hogan = 10 mins
Squat and Lunge heaven in ten minutes
Cardio Slimdown video - Leslie Sansone = 20 mins
Walking with attitude! :-)

All these videos and loads more can be found for free at:
www.exercisetv.tv/workout-videos/?in
tcid=newhp:Howto:step1video

Just Dance Bingo (three songs) = 9 mins

Core Strength Training using the Wii Fit Plus = 15 mins
Combo of Yoga and Muscle exercises

Total steps: 7355 = 3.34 miles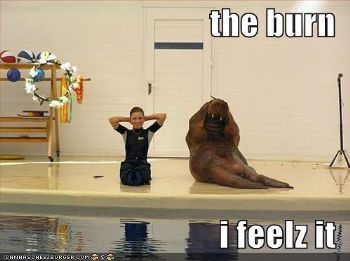 For possibly the most frustratingly futile exercise ever, try this: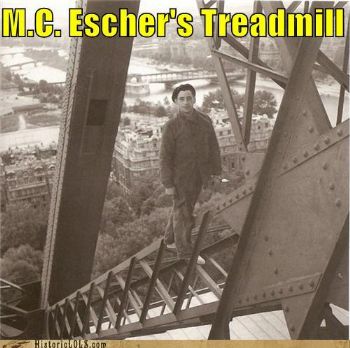 Just before I rang a friend in Maryland for a good long chat on Saturday afternoon (around three hours usually, LOL), we had a teeny little storm, and here are a few of the pics. It didn't pass over our heads, so we only got lightly spotted with rain, and it was blue sky everywhere else:

To the north:



To the East: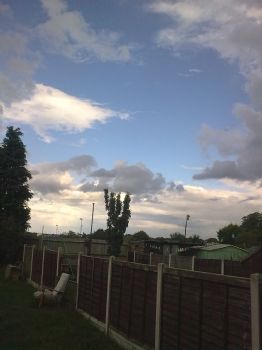 To the Southeast: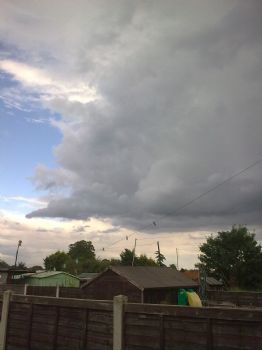 The Southeast a few minutes later: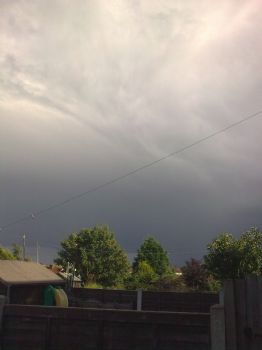 And the storm cloud waving bye bye as it moves East about ten minutes after that: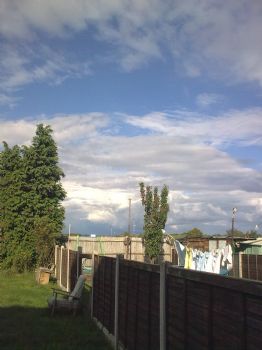 It was quite bizarre watching it go by like that, listening to the rumbles and watching the lightning. Most unusual. :-)

Even more bizarre was chatting with my friend in Maryland a short while later while Irene sat over her head. No chance of that cloud waving bye bye in ten minutes. *sigh* Actually, it wasn't too bad, aside from the phone crackling from time to time, and she found our chatter a pleasant distraction from worrying about her hubby getting home safely. And now you know that I talk as extensively as I blog! LOLOL

I have to entertain someone from the council in my house on Thursday because they want to see my business paperwork so that I can continue to claim assistance with my rent and council tax, and it has put me in an all-fired tizzy of nervous tension! So I promised myself a pleasant Saturday and Sunday of R&R, chatting with friends, long lazy bathtime, and general chilling, before getting the books out on Monday and going over all my paperwork to be sure that it is all in order. *gulp* Do Not Like Paperwork! It should be fine though because it is the same paperwork I used to fill in my tax return. I just worry about it so much. *gulp*

Then I'll have to spend a day at least getting the house nice and clean! Housework is not a thing I'm fond of, so I tend to do the minimum I can get away with, having a blitz every couple of weeks for the rest. And some things I wait much longer than that to do, as my windows, and all the cobwebs will testify!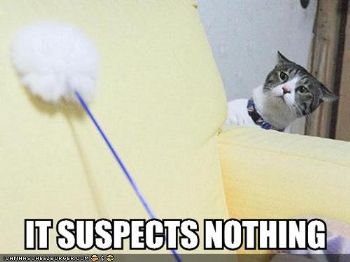 My excuse (genuine) re the cobwebs is that very often I simply can't see them! It has to be sunny and they have to be dusty before I spot them. Anyway, Tara is now the Official Cobweb Destroyer, my job being merely to go around the house the day before telling the Spiders to run for their lives or they'll be sucked up the hoover! :-)

But yes, *looks around* the house needs a good going over. So I'll do that before the visit and then I'll be saved the embarrassment of conducting business in a pigsty! :-)

I also have some pictures to hang. Here's me, running a handcrafts business making crocheted and cross-stitched goodies, and there is none of my work on display because whatever I make tends to leave! So what do I do? Troll the charity shops and such for other people's masterpieces, and use them to decorate my home. I picked up two beautifully worked and framed Dreamcatcher cross stitch designs on Thursday for £2 each, and I need to get them up on the wall. One has that famous Chief Seattle quote about the Web of Life incorporated into the design.

So, I hope that your Sunday is good and that if you are still under Irene, that she is being nicer to you than predicted!
Hugs,
Lex xxx








So this is me chillin' wiv me peeps! :-)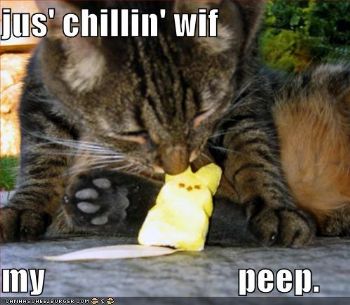 And my long and leisurely bath pics: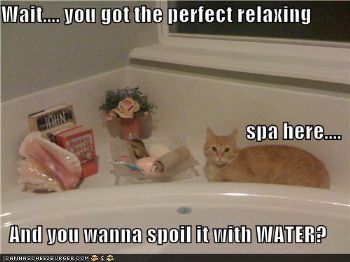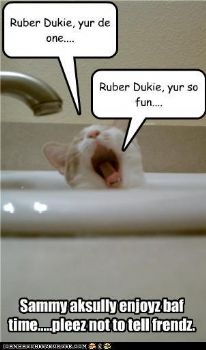 Seriously though, what did you expect? ME in a bath? *grin*





Saturday, August 27, 2011
I plan to try and blog daily again. I used to, but with one thing and another, I slacked off, but really think I would benefit from getting back to daily blogging.

I found in the past that leaving the blogs until the evening often left me tired and unable to summon the energy to write one, so I'm thinking about writing earlier in the day, and making it about the previous day, to see how that goes instead. To that end, therefore, the title is Day 41, even though I am typing on day 42. Now watch me thoroughly muddle myself between the things I've done and my thought processes! LOLOL

Day 41 (Friday 26th Aug)

Approaching our August Bank Holiday Weekend, so naturally the weather is atrocious! LOL It rained most of the day, but as a consolation, the sky was a mass of lovely clouds instead of just one enormous grey sheet.

Exercise is being experimented with. (I do love experimenting with exercise, :-) ) I had the cardio set at 45 mins daily, but was regularly going past that, and consequently had the fitness tracker shouting at me in red telling me to make adjustments or I would find I wasn't eating enough to sustain my efforts! It particularly hated my day out in Constable Country, as you can imagine...

"Over 9 miles? What were you thinking? Do you have any idea how many calories you should have been eating in order to walk that far? I'm surprised you didn't pass out from starvation!!!"

Hey, calm down Fitness Tracker! A bowl of cereal, a banana, and a sandwich worked just fine for my day out! And I had a nice chunk of cake and a cuppa when we got home, plus a decent evening meal, so don't sweat it, ok? Sheesh!!!

So, as it doesn't seem to scream at me so much if I set high, and fall under my minimum, I've upped the target to 60 minutes of cardio daily. I now aim for 45 minutes before breakfast, strength training for at least 15 mins after breakfast, and another at least 15 mins of cardio later in the day, if I have the time or the energy. As I am back playing the Just Dance and Just Dance 2 Bingo games they are nicely filling in that bit of extra cardio around tea time, as I dance around in between washing the dishes. Well, it makes the dishes less of a chore! :-)

Changes subject briefly (insert Twilight Zone music)

...oooh, I momentarily wandered into Twister (the film) territory ... the wind suddenly getting up, and the neighbour's windchimes getting VERY loud, and it all going dark and gloomy all of a sudden... But the wind has died back down again and it is brighter out there now. I think I've been watching too much Irene coverage, worrying about friends potentially in her path. :-) If you are in her path, please keep safe!

And it turned out to be the precursor to a little thunderstorm! :-)

Anywhoo, as I was saying, I've been playing with my exercise. And I've noticed that a lot of cardio includes a level of strength training as well. This interests me greatly, as I have a bit of a blind spot when it comes to ST. I especially struggle with core work. I cannot comfortably do crunches from a lying down position, so any other way to get my core crunched is going to be a big help. I looked up standing crunches on Sparkpeople out of interest, and there doesn't seem to be a demo.

There also seems to be conflicting advice on the messageboards about whether sit ups and crunches are even worth the bother anyway, as they can be ill-advised for those with back issues, plus they only work the abs, and not the full core. As I want a stronger core generally, but am not trying for a six pack, maybe I should be looking elsewhere for core exercises.

I have read enough now to make me even more curious about how much core work I get in during Cardio and Strength Training, and so I have been taking a closer look at Wii Fit Plus, Just Dance, Zumba, and the Cardio Videos I do with Leslie Sansome's walks and Kendell Hogan's Cardio videos.

It turns out that I do a lot of waist twisting, and bending over, and standing crunch-type moves scattered throughout these exercises, not to mention the upper body moves, and lower too. So, now I am building up lists of Upper, Lower and Core, and adding to those lists any songs, videos, etc that have an element of ST in them, appropriate to that area of my body. I hope, once they are complete, to not just include Strength Training in a weekly: Upper - Lower - Core - Upper - Lower - Core - rest pattern, but to arrange my Cardio videos, dances, etc so that they also complement the part of the body I'm targetting on any particular day.

I also think it will help me get more out of my cardio, and help me make sure that certain items, like my aerobic step for instance, don't languish behind my sofa gathering dust, and instead get used at least once a week as part of the strategy. I must also remember to add into the exercise info the places where I can either hold light weights or wear my weighted gloves for added benefit.

Now, am I making sense to anyone?




My exercise for Day 41 consisted of:

11 Zumba Routines (inc a cool down stretch one) = 45 Minutes
3 Just Dance Bingo dances = 9 mins
Lower Body (Yoga and Muscle) on the Wii Fit Plus = 16 Mins
Cardio Burn video - Kendell Hogan = 10 mins
Total steps = 7918 = 3.6 miles

And, as I was interrupted by the storm, I am going to have to call this a night or I won't make it under the midnight deadline! :-)
Hugs to all, specially those under Irene's blanket!
Lex xxx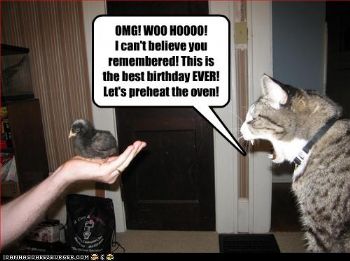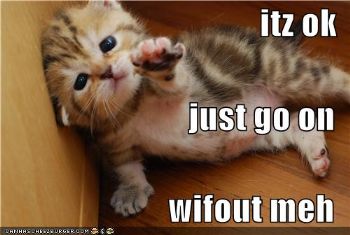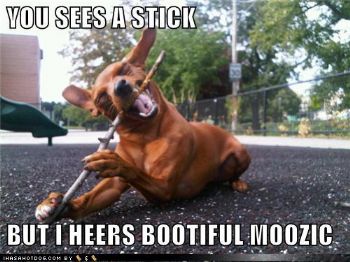 Friday, August 26, 2011
So, Mum's Day Out! How thrilled was I to realise that Constable Country was close enough to visit for a day out?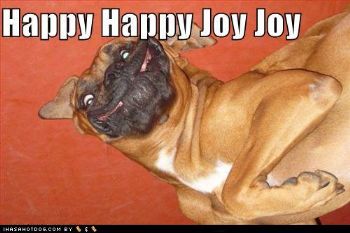 Very thrilled! :-)

After some searching on the internet, we found that a ten minute ride on a train would get us to Manningtree, and that from there it was a two mile walk across Cattawade Marshes to Flatford, the area where many of Constable's most famous paintings can be seen for real. :-) And from there, it was only another mile and a half of walking to Dedham. So, a seven mile circuit walk in return for a fascinating day out in glorious countryside. Well worth the price! :-)

I was really excited, and at the same time a little worried, because a huge weather front was threatening to wreck our day out. You see, I had hoped to do the trip on the Wednesday, but when Bry said she was staying till the end of the week, and one of the friends only really had Wednesday free for lunch, we had to swap over and do the lunch on Wednesday, so our family day out became Thursday, and this expected rain could potentially ruin our day out, stopping it before it even started.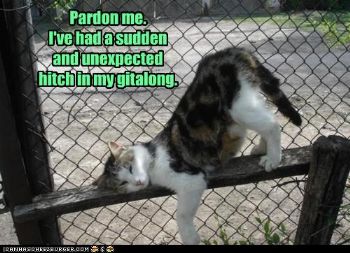 However, I'd been keeping a close eye on the clouds and the weather forecasts, and they were expecting the front to hit our destination around mid afternoon. I figured that if we got a reasonably early start we'd be ok, and if we got a little wet on the way home, well, that wouldn't matter so much. :-) So I was on everyone's case to get a move on, and we were out the door and starting the 30 minute walk to the railway station by 10.15am (early for us! LOL)

The train was on time, and we were heading for Manningtree by 10.55, and standing outside Manningtree Station by 11.10 am, eyeing up the car park, and searching for the start of the footpath to Flatford. Spotting it ahead of us we set off, me pulling the girls back for a photo by the sign before we headed onto the trail. (Doesn't Bry's hair look lovely?)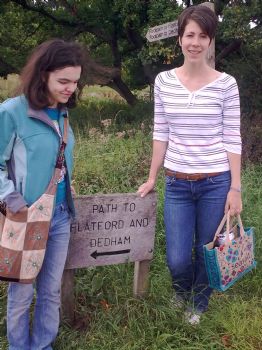 It was at this point that I realised that I'd left the map and info I'd printed out at home, on top of the printer! Doh!!!

Well, I had a few moments of kicking myself, causing some passersby to look and then hurry past in case they caught something (kidding! LOL) I'd looked at the map so many times on Wednesday evening that I could almost see it all in my head, and as a bonus, the footpath was well signposted for the most part, so we set off and took our chances.

I took loads of photos as we meandered down the lanes...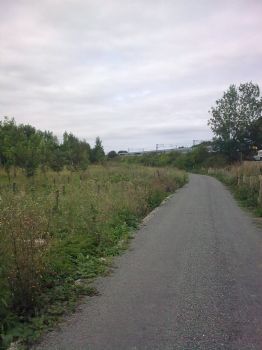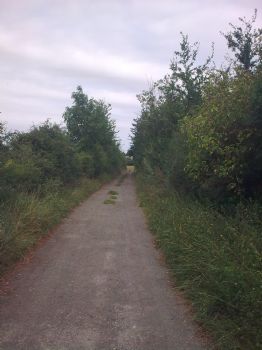 between fields...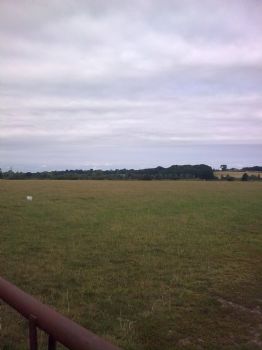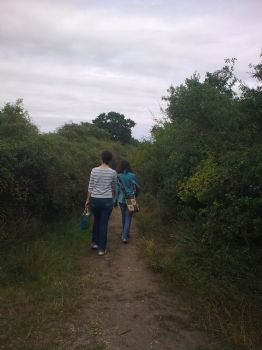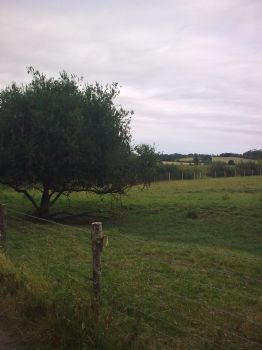 and up and onto the Marshes.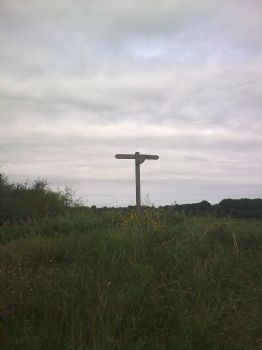 We even saw two hawks hovering in the distance (in one of the pics as a teeny speck or two) as we hit the Marsh path. The path itself was really single file, so we walked along, me hanging back to take pics...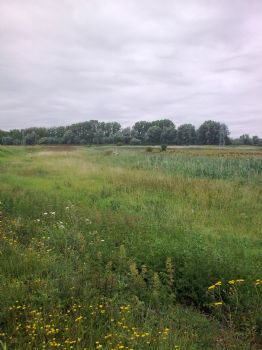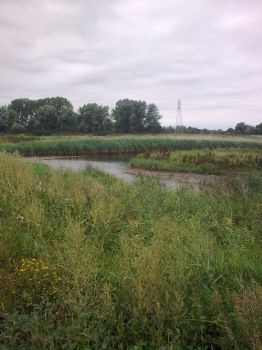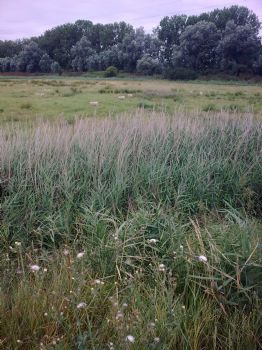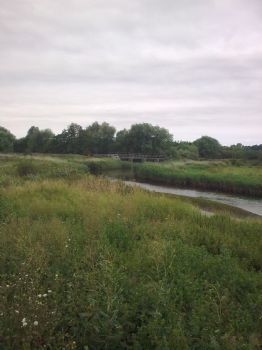 and occasionally calling the girls to get them to let me catch up. :-)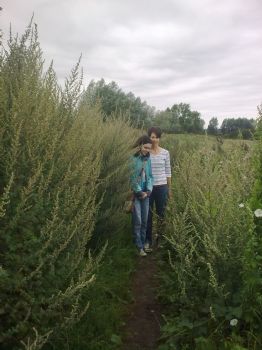 At the other end of the Marshes we found our first clue that we had reached National Trust land: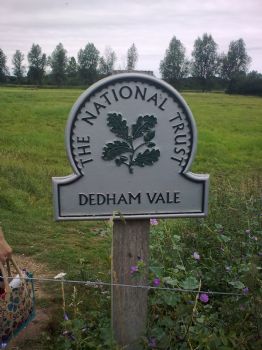 The National Trust looks after Flatford, and leases the properties out to the Field Studies Council, and they hold residential art courses amongst other things. It is possible to stay in Flatford or nearby, and the thought of trying to do that some time sounds like a great idea to me, although they'd struggle to get me to leave at the end of my stay! LOL

Anyway, we walked across the flood defences...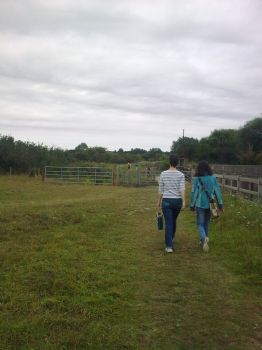 and along a path until we found ourselves opposite Flatford Mill...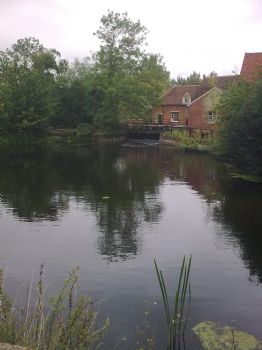 which is featured in a number of his works, before continuing along past the lock (from the painting 'Boys Fishing', aka A Lock on the Stour):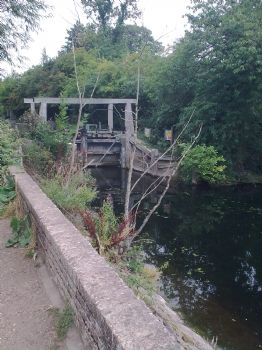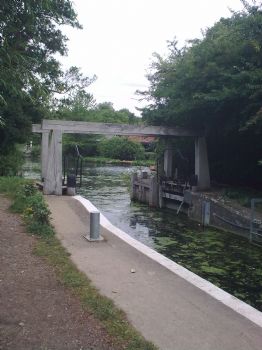 to a view of the tearooms (more of which shortly)...




to the bridge from another of Constable's paintings – View on the Stour near Dedham (still to come), and Bridge Cottage, which currently houses the Constable Exhibit. I really wanted to go and sit on that bench and watch the world go by! :-)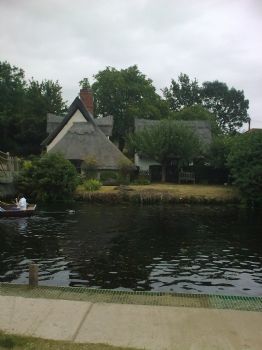 Bridge Cottage from the other side of the Bridge: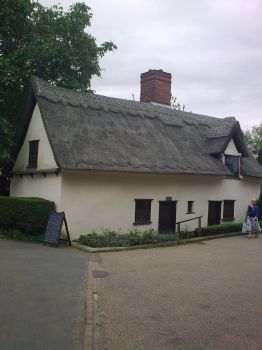 By this time it was noon and the girls were hungry. There is a teashop and giftshop run by the National Trust, which had a sign outside apologising for the large number of wasps hanging about. I was surprised that they felt it necessary to do that, but was also a little concerned, because I was badly stung by wasps as a kid, after my brother whacked their nest with a stick, and I've always been very nervous of them as a result. So, seeing that Bridge Cottage (once owned by his family and leased out to two other families, hence the extra door) housed a Constable Exhibition, I persuaded the girls to hang on for food just a wee while longer, and we went into the exhibition first.

It was lovely to see prints of some of his works, and copies of the tiny little sketchbooks he used. It is a lovely old wattle and daub property, well maintained, and it has been used for several different purposes in its lifetime.

Then we went into the tea room ... and realised why the wasp apology board was out front. They were everywhere! I tried to be brave. Bry and I chose sandwiches, and Tara wanted cake, and Bry went to pay for them and get coffee for her and tea for Tara and me, while we went to grab a table. But there was nowhere that didn't have wasps buzzing around. In the end we picked a table nearest the exit for a quick getaway and Bry brought our food and drinks over. We sat there for about a minute and I got one bite out of my sandwich, and then the people at the next table started flapping at the wasps and that was it for me. Scared as I am of them I NEVER flap at them because if you get them cross they are more likely to sting, and often the person they sting is NOT the flapper!

I got up and Bry suggested we try taking our food round to the front which seemed less waspy. So we piled everything back on the tray and walked outside and round to the front of the teashop. Tara had already wolfed down her cake, and Bry was halfway through her sandwich at this point. I decided to keep my sandwich and eat it on the way to Dedham, so just had my tea to drink. Bry had a couple of mouthfuls left of her sandwich when a wasp turned up, sniffed around that, and our drinks and then left, only to bring a mate back a few seconds later. By this time, Tara and I were standing at the gateway, gulping down our teas. Bry joined us after finishing the last of her sandwich (brave girl) and she returned the tea things to the shop while Tara and I went into the gift shop.

I love National Trust gift shops! They always have wonderful foodstuffs, practical and pretty kitchenware, and in this case a lot of books, including two I really wanted – The Butterfly Isles by Patrick Barkham, and The Cloud Book by Richard Hamblyn in association with the Met Office. But I couldn't justify buying both on my limited budget, so as I'd been eager to read the butterfly book ever since Bryony told me about it (she met the author at one of the Ways With Words Literary Festivals she helps to organise), I dug out a tenner and bought it, plus a selection of postcards of Constable paintings. Tara bought a couple of packs of cards – Happy Families, and Top Trumps British Wild Animals, plus a rubber snake?!?!?, and Bry bought a couple of handy bags in pouches, one of a William Morris print and the other Art Nouveau style.

Then we left to walk the fields to Dedham.

We walked back over the bridge, and this is a view from the bridge back to the Lock: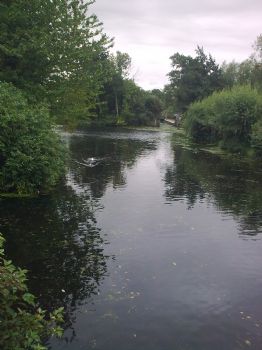 Start of the Dedham section of the footpath: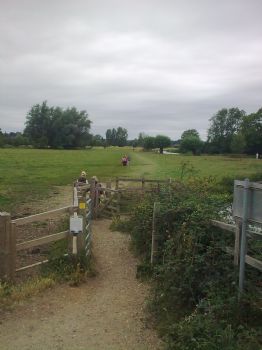 It was a wonderful walk, through a field full of cows – standing, so we knew we weren't going to get wet just yet - and past pollarded willows, and over a bridge before walking alongside the river, past lightning-blasted trees.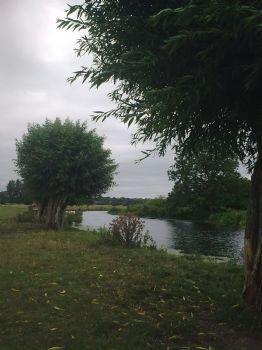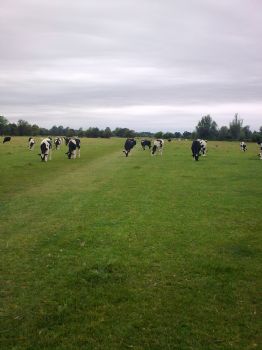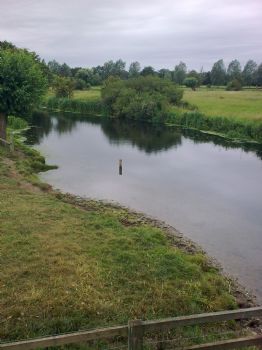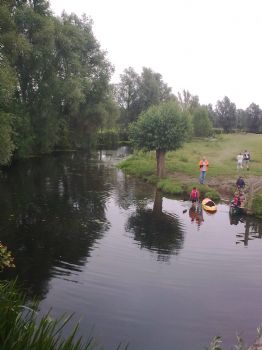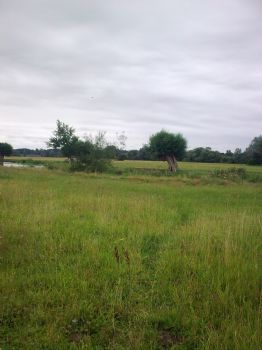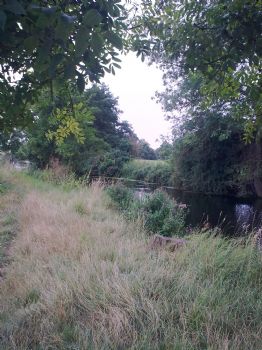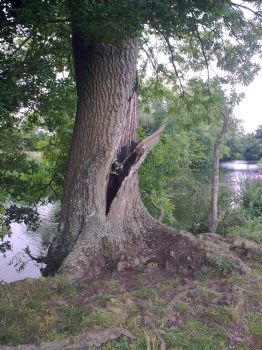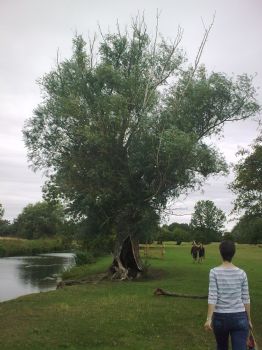 It is amazing that this tree is still standing considering the extent of the damage!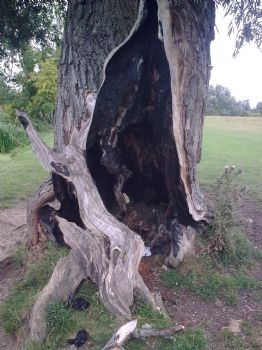 We reached the end of the fields, opposite The Boathouse Restaurant at Dedham, and decided that as the sky was starting to glower a bit, it would be wise to leave exploring Dedham itself for another time. So we sat on the bank of the river for a short break. It was great fun to watch people trying to row up and down the river. I ate my sandwich while the girls munched on crisps and fruit, and we watched a colony of House Martins swooping along the river, just above the surface of the water, snatching insects before wheeling round for another run.

Nearby, a couple of girls threw the remains of their picnic to the swans: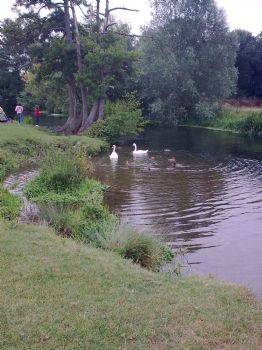 I threw a few bits of my sandwiches for the ducks, and then we started the walk back. As we reached the last field I realised that most of the cows were now lying down and told the girls it would be raining within about twenty minutes, so we needed to hurry and leave. We would be halfway back across the marshes I reckoned, by the time it started to rain.

I did, however, want to briefly pop back into the National Trust shop first, and get the Cloud Book. I had pretty much talked myself into buying it during the walk to Dedham, and knew I'd regret not snapping up a copy. Bryony decided to wait outside the shop so as not to be tempted by anything else, so I turned to go in, and as I did so, a lady in a National Trust T-shirt came up to Bry and asked her if she wanted a map of Flatford. This turned out to be her opening pitch, as she was luring unsuspecting people into having a guided tour of Flatford. LOL

Bry and I looked at each other and I asked how much, and she said £3 per adult. I then asked how long the tour took – about an hour, she said. We had the perfect out, so I thought – much as I would have loved to do the tour – and I said we'd love to, but had to head back to Manningtree Station across the marshes, and that it was about to rain. The lovely lady's response to that was that they lend umbrellas to those on the tour, and that she'd make sure the guide kept his talk to an hour for us, and that he was very entertaining and well worth spending the time with! Evidently the National Trust's secret weapon, this woman!! What could we do? Bryony handed over £6, and we were told to meet the guide by the corner of Bridge House at 3pm.

That just gave me time to pop back into the Constable exhibit to photograph some of his quotes for reference, and then pop into the shop for that cloud book (having been previously distracted from that plan by The Secret Weapon).

Bang on three, The Secret Weapon reappeared, bearing umbrellas as promised, and as she handed me one I felt the first raindrop on my cheek. I knew cows were good forecasters! :-) We met the other tourists she had bagged – a couple, and a father and daughter. Then Gio (pronounced Joe) arrived. The Secret Weapon introduced him to us, then pointed to me and said "Keep it to an hour this afternoon Gio, because this lady and her girls have to walk back to Manningtree across the marshes to catch a train!" Gio replied, "No problem. I'll give you a lift to the station after the tour, and then you won't have to have the short version! Win Win!"

This sounded like an ideal solution. Much as we weren't worried about the walk, it wasn't going to be much fun in the pouring rain that had been forecasted, and was indeed already starting. So we set out on the tour. Gio first had to do the Health and Safety bit:

"This is a road. Cars. Fast. Dangerous. This is the river. Deep. Wet. Dangerous. So, shall we go?"

And that began about an hour and a half of standing under umbrellas in the (by now) pouring rain, listening to Gio tell us things about Constable and his art that were absolutely fascinating! He also had prints of his more well known works from around Flatford, and would take us to the spots where Constable would have made his sketches for each of them in turn.

Unfortunately, my phone died part way through, so some of the pics are from the booklet Bryony bought for me.

Gio started off by taking us to the boatyard that the National Trust uncovered in 1985, with the remains of a barge in it, and a ton of rubbish!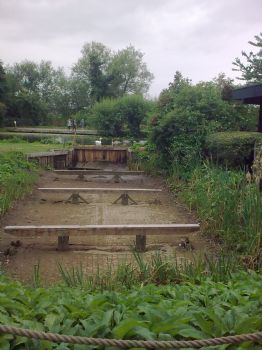 Painting: Boat Building Near Flatford Mill




This is a dry dock, with wooden slats at the end, and a large plug – yes, a plug, I kid you not. The idea was that the wooden slats kept the river out of the dry dock while you built your barge, then you lifted the slats one by one to let the water in from the river, and then you floated the barge out of the dock. Of course, you then had a wet dock and not a dry one. You might then float another barge in for repair, replace the wooden slats, and then pull the plug out to drain the dry dock through a culvert that ran under the river and released the water in the lower area beyond. Very clever, very effective! :-)

Gio told us that they flood the dock every winter to keep the weeds down, and that in the spring a Moorhen built a nest in the reeds at the side of the water. Unfortunately, when they drained the dock, it left the nest high and dry, two feet above the ground, and that the chicks had a somewhat bumpy start to their life when it came time to try and leave the nest ... but they all survived! :-)

As some of us thought he was joking about the plug, we were taken to the river end of the dry dock, and, sure enough, he bent down and pulled up a large sink-type plug on the end of a chain! I should have taken a photo, it was huge! And it gave us all a big laugh!

As we were standing there, he drew our attention to a view of the Bridge...




Painting: View on the Stour Near Dedham




Dedham Church, seen in the distance has remarkable properties, and you should never use Constables paintings to try and pinpoint your position. The reason for this being that Dedham Church is on castors, and slides around the landscape at Constables convenience! It even has the ability to grow larger or smaller if necessary. A very remarkable building! LOL

It is believed that the lady on the bridge is Constable's wife. She was considered too good for him by her family, and they went to extraordinary lengths to keep the two apart. Constable travelled wherever she was sent around the country to different relatives, and he was regularly turned away, but they finally found a friend in one relative, and when Constable inherited after his father's death, her family finally gave permission for them to marry. Or they married without permission, and she was disinherited. I wasn't clear on how that panned out. Either way, they married. :-) They had seven children, and every one survived to adulthood, a remarkable feat in those days. Sadly, she died of consumption a short time after the last child was born.

From looking at the bridge with the lady on it, we then walked round and stood there ourselves, looking back past the dry dock to Flatford Mill for another famous painting view: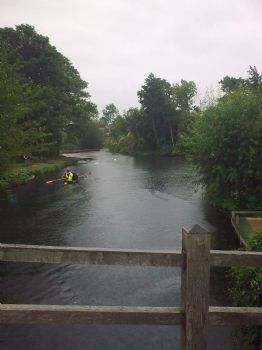 Painting: Flatford Mill: Scene on a Navigable River
As you can see, I captured a photo of the painting in front of the view! LOL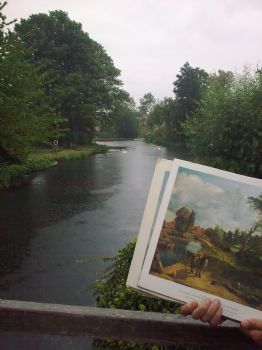 On the way, Gio ran into Bridge Cottage to get his wet weather gear, because it was bucketing down, and he only had a shirt on. We had taken turns trying to keep him dry under a brolly, but we hadn't had much success! So there we all were, in the pouring rain, standing on a bridge, looking at the trees that now obscure the view to the Mill, and the occasional person dashed by, looking at us as if we were completely crackers!

Hey, this is England people, if we stopped every time it rained we'd never get anything done! LOL

And this was when my phone died on me... *pout*

We walked a little way down the path to the right then, for another view of three of Constables paintings, namely:

Boys Fishing (A Lock on the Stour)

A Boat Passing a Lock

Flatford Mill from the Lock

I was going to use photos of the booklet but they didn't come out well. So the rest is largely bereft of piccies I'm afraid, but we do plan to go back there in a few weeks, so I'll get the rest photographed then. :-)

So, Gio took us back over the bridge, past Bridge Cottage, and the tea rooms, and on to the outside of the Mill. We couldn't go in there because it is leased by the Studies Centre, so there are only a few tours of the buildings of Flatford each year.

We were also allowed to stand under a tree just inside the gate of the Valley Farm property, and then we were standing outside Willy Lott's House, and facing the site of what is arguably Constable's most famous painting – The Haywain. Only it isn't! It isn't a haywain! Honestly! Apparently, Constable made sketches of the area but was painting the picture elsewhere, and finding himself short of information about the cart crossing the river, he asked a friend for some information, and as a result of the information he painted a timber cart, not a haywain! Also the name of the painting wasn't down to Constable anyway. He named it Landscape: Noon. When he became popular, rather than controversial, a number of his paintings were renamed with more eyecatching names. Including this one.

Yes, Constable was controversial! He had an instinct for what would work regarding clouds and colour that was way ahead of his time, and the Royal Academy and he had many clashes over the years before he was finally accepted as a full member.

Incidentally, Willy Lott's house is the one to the left of the Haywain painting. You can see the house, but the water is now stagnant, and there is a flood barrier built and blocking the view over the fields. The waterway is sandwiched between Willy Lott's house and Flatford Mill. Willy Lott was quite a character, only famous because his house featured in a number of Constable's works. He was a local farmer, who lived his entire 80 years in that house, barring only four nights! Apparently he liked a drop of ale and would often be found dancing on tabletops in the local alehouses! :-)

The haywain: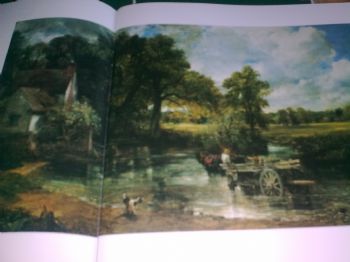 Willy Lott's House today:




This last stop concluded our tour, and a thoroughly drenched group of us meandered back to Bridge Cottage where we said our goodbyes, Gio and the dad having a quick chat about football, much to the daughter's chagrin. She was remarkably restrained though, and didn't hit her dad with the brolly. :-)

Tara and I followed Gio into Bridge Cottage, where he set us to drying off the prints with a tea towel, while he went to get his car. Bryony, meanwhile, had dived into the gift shop again in search of a book about Constable's life. When she came out she had what she was after, plus two copies of the National Trust's Constable Country booklet – one for her and one for me. :-)

By the time we had finished wiping down the pictures and leaning them against the furniture to dry without leaning against each other, Gio was back and clearing out the backseat of his car to fit us in. We then got the Extended Tour. :-)

Between Flatford and East Bergholt, were a number of lay-bys with stunning views over the Stour Valley, and then there was East Bergholt itself, also with strong Constable associations. By the time Gio pulled into Manningtree Railway Station, we had learned a great deal more about Constable, including the fact that he was great friends with the Bishop of Salisbury, who commisioned him to paint Salisbury Cathedral. Constable painted a marvellous painting, with wonderful architectural detail, the view being from the Bishop's garden. The Bishop and his wife are seen in the left of the painting and the bishop's walking stick is raised, pointing to something of interest. When Constable presented the painting – his first commission, all paid for in advance, the Bishop refused to accept it because Constable had painted a cloud over the cathedral, and he considered this to be unacceptable! He told Constable to take it back and paint a blue sky instead, because no clouds ever appeared over Salisbury Cathedral! :-)

Whether Constable actually did as asked I don't know. All I do know is that it is one of my favourite paintings of his, and the beautiful clouds are very much in evidence. It has been said that even if Constable sold a painting, he would ask for it back, or make alterations to it, pretty much without permission, as he still considered them to be his, no matter who had the paintings or how much he had sold them for. Constable was not a blue-sky thinker, and he knew his clouds intimately. He was still a young man when the first official cloud classifications were created in 1803, and before long he had his own much-thumbed and annotated copy of the book to refer to. Also, as he had apprenticed as a miller, and had to set the sail daily according to the predicted weather, he had learned to read the skies from an early age, so you can look at his paintings and see just how authentic the clouds look – probably the main reason I love his work so much. :-) Well, you know how I love my clouds! :-) The paintings look so authentic you can actually tell whether the day was building up to rain, or not. :-)

So that was Constable Country Day. :-) We had to wait about twenty minutes for the train, and it was a long and very soggy walk back to our home from Colchester Station in the same downpour we had already been in at Flatford. It followed us home! We were three drowned rats by the time we got back, because we were very good and returned the brollys! :-)

I hope you enjoyed this rather extensive stroll through Constable Country. It took quite a while to put it all together for you. :-)
Hugs,
Lex xxx








Has to be arty LOLs...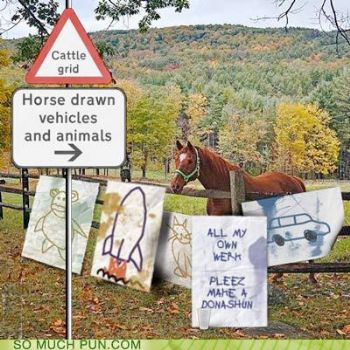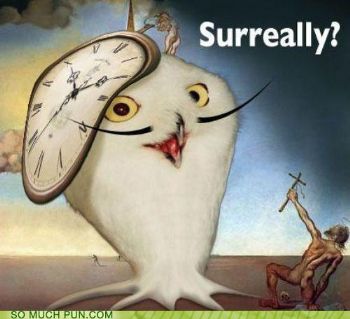 First Page
1
2
3
4
5
6
7
8
9
10
11
12
13
14
15
16
17
18
19
20
21
22
23
24
25
26
27
28
29
30
31
32
33
34
35
36
37
38
39
40
41
42
43
44
45
46
47
48
49
50
51
52
53
54
55
56
57 58 59 60 61 62 63 64 65 66 67 68 69 70 71 72 73 74 75 76 77 78 79 80 81 82 83 84 85 86 87 88 89 90 91 92 93 94 95 96 97 98 99 100 101 102 103 104 105 106 107 108 109 110 111 112 113 114 115 116 117 118 119 120 121 Last Page

Get An Email Alert Each Time LEXIE63 Posts