| | |
| --- | --- |
| | LESLIES537's Recent Blog Entries |


Saturday, July 09, 2011
I started my challenge today! A little late but hey, it's all good! I'll just go a little longer than most.



Goals I'm tracking--

Exercise daily-- CHECK! 569 calories burned mowing my lawn! I actually pushed my power lawn mower for the extra calorie burn and ST! Oh yeah, baby!!

Daily push ups-- CHECK! 30 so far!

Water---So far, so good! :)

Stretching-- CHECK!

I've stayed off the computer for the most part except for downloading some updates and pictures. Tonight we plan on grilling so will be outside enjoying the day!







I also figured out what I'm doing for my before pics. I've yet to post them in the team but will get that done soon. I've taken pics of my arms so I can better see how much more toned they'll be after this 60 days. See below! :)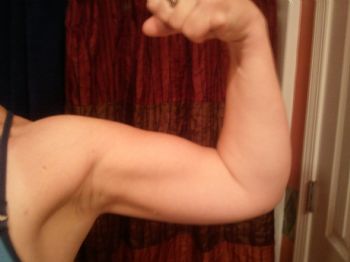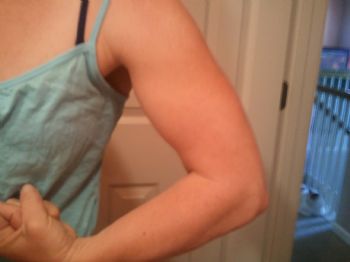 AND....I decided to suck it up, (well not literally lol), and post a before of my belly. I'm sure the after will look the same. It's actually so much smaller than it used to be! I used to get asked if I was pregnant ALL the time. Now, I've just got evidence of shrinkage and extra skin. I'm okay with that! I'm going to take care of this body and learn to love everything about it!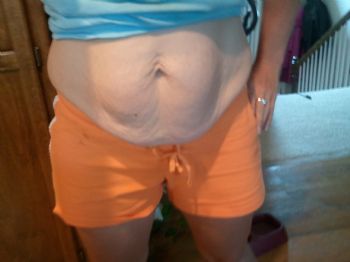 Well, there you have it! I grew some cahonas and posted my least fav body part!! Go me!

Off to dream of tummy tucks now...hehe









Friday, July 08, 2011
So yesterday I realized I was being a big




I pitched a fit about having to take pictures that actually showed my body.




I gained some insight on the fact that I need to learn to love this body of mine...saggy parts and all!




My tummy may have an overhang, I may have stretch marks the size of texas, and my boobs may have shrunk so much they're introverted, lol, but that's me. That's the body God gave me! I just have to learn to love it and accept it the way it is, imperfections and all!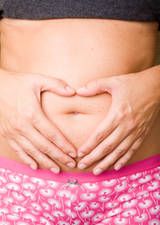 (SOMA GET FIT.)


I'm also so touched at BELIEVE-IT's understanding of me and my stubbornness! She understood my struggles and encouraged me to come back to the challenge, embracing my flaws, temper-tantrum and all! I'm also encouraged b/c I've now come up with my goals for the challenge--which I was having trouble setting.



So here they are...


~Tone my arms to be more rock hard and sexy!

I will do this by doing push ups each and every day--even if it's only wall push ups in the shower!


~Daily spurts of exercise. If it's just 2 minutes at a time, then so be it! Those small bursts of fitness add up by the end of the day!




~Daily stretching.




~Less computer time and more playing, exercising, or gardening--anything other than sitting on my bum in front of that screen! I saw an inspirational quote yesterday that said, "If you have time for face book, you have time to RUN!" SO true! I need to get off that darn FB and spend more time living! Computer time will be limited and playing will be encouraged! I see some dance parties in my near future!



~Learn to love my saggy parts.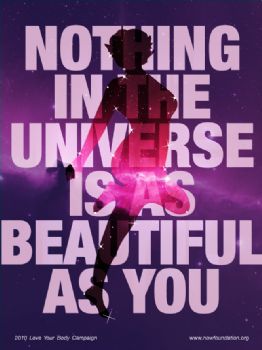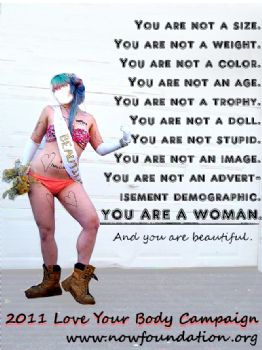 ROCK what your mama gave ya!








Monday, July 04, 2011
Fashion Show Time!! Just as promised! These are the new dresses I bought on my shopping spree a couple weeks ago. I had so much fun playing dress up for y'all! Hence...the silliness in the last few! ;)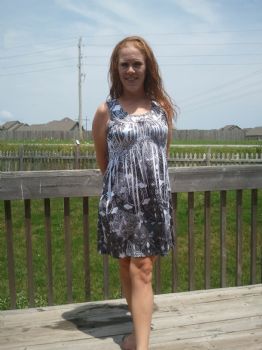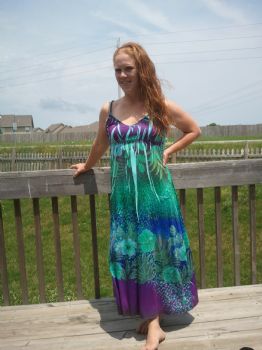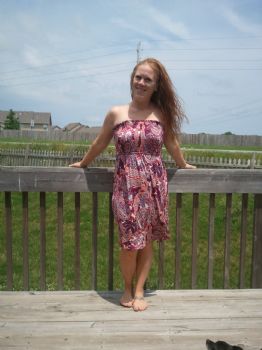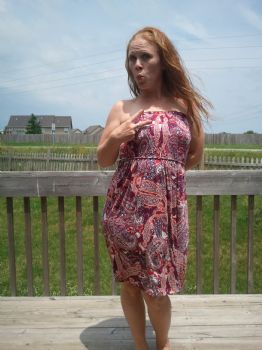 (that one's for you Momma_Little! lol)


I love the last one! That's my personality shining through! I have so many pictures in my collection with that silly face...it's almost a trademark. lol :P

This self-confidence thing is a new concept to me, but man I'm lovin' it!! I've always felt like a pretty girl stuck in a fat body....but now I just feel pretty!

I can't describe how awesome that feels!

HOLLA!!!!!!!








Sunday, July 03, 2011
I come to you today with just an idea and a glimmer of hope. I know how LOVING, SUPPORTIVE, and how absolutely caring this Spark community is. I've sent out many prayer requests and have been overwhelmed by the love and generosity that I've received, time and time again. I've seen how this community has come together and has made a difference for those who are struggling or go through traumatic events, most of the time by simply lifting them in prayer. One example would be when Momma_Little got robbed--the generosity she received on her fundraiser was humbling and so very inspiring. I was so touched by how this community came together and reached out to her, simply out of the goodness of their hearts.

I don't ever ask for much, and feel a little apprehensive in doing so. In fact I'm shaking right now...But all I really ask first and foremost is that you lift my friend in prayer. See, I met her on my widows-too-young website and have bonded with her from the day we met. She is such a sweet heart and has really struggled this past year since losing her husband. Her name is Amanda and she has two young daughters that she supports and says give her tremendous strength to keep going each day. I've been following her on face book and have seen how she struggles. Her posts touch my heart. Most of them simply state how much she misses her husband, lots of them are pictures of him, but many times she's just praying for strength and comfort to get through the day! It tugs on my heart strings every time but I am so lucky to have found her--we have leaned on each other many of times and her virtual hugs always seem to make things better. :) Her friendship has been a true God-send!

Amanda is trying to raise money to attend a camp that we believe could change her life. It's called Camp Widow. "Camp Widow™ is a weekend long gathering of widowed people from across the country, and around the world. They come together to create a community that understands the life altering experience of widowhood. Camp Widow™ provides practical tools, valuable resources, and peer-based encouragement for rebuilding your life in the aftermath of the death of a spouse…all in a fun, uplifting, laughter filled atmosphere." ~Soaring Spirits Loss Foundation

I would like to add a link to Amanda's fundraiser here on my page. You can read her story there. Please, please don't feel obligated to donate anything. I certainly understand that money is really tight these days. But knowing this community and how truly supportive it is, I thought it was worth a shot to put it out there. If she raises a little money, GREAT, but if not, that is OK too. I know she's gained many prayer warriors. The power of prayer I know is so very strong and so if you could at least pray that she gets to go to this camp...I KNOW it will happen!!!

THANK YOU all very much, from the bottom of my heart!

*EDIT* Spark People is making me remove the link but if you are interested in helping, I can sparkmail you my facebook info or Amanda's, and we'll hook you up there. :)






Friday, July 01, 2011
Just a quick blog because I'm SOOOOOOOO excited...I just have to tell someBODY!!



This journey has not only been about weight loss for me. It's been about finding happiness and improving all aspects of my life. Along the way, I discovered that I wasn't content with my job and have been searching for something that I can do that I actually ENJOYED! Something that can bring me fulfillment...something that would make an impact on others....something that brought in more income and provided for my family.

Well...after much stress and waiting, waiting, and waiting some more....I finally got the word!!!

I've been ACCEPTED to the Master's of Social Work program at a local university!!! I'm getting my MASTER'S DEGREE!!!!



No more dead end job!!!

No more making close to diddly squat!!

No more wondering what I should do with my life!!!

I'm DOING IT! WAHOOOOO!!!! Happy Dance time!!!













First Page
1
2
3
4
5
6
7
8
9
10
11 12 13 14 15 16 17 18 19 20 21 22 23 24 25 26 27 28 29 30 31 32 33 34 35 36 37 38 39 40 41 42 43 Last Page

Get An Email Alert Each Time LESLIES537 Posts