| | |
| --- | --- |
| | LESLIES537's Recent Blog Entries |


Monday, July 04, 2011
Fashion Show Time!! Just as promised! These are the new dresses I bought on my shopping spree a couple weeks ago. I had so much fun playing dress up for y'all! Hence...the silliness in the last few! ;)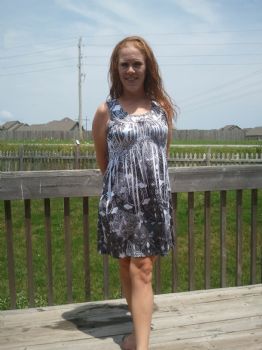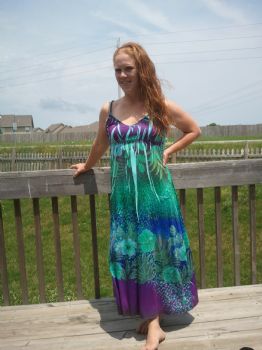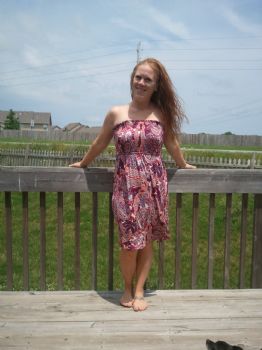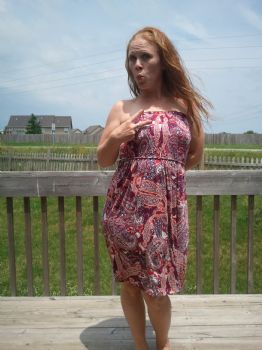 (that one's for you Momma_Little! lol)


I love the last one! That's my personality shining through! I have so many pictures in my collection with that silly face...it's almost a trademark. lol :P

This self-confidence thing is a new concept to me, but man I'm lovin' it!! I've always felt like a pretty girl stuck in a fat body....but now I just feel pretty!

I can't describe how awesome that feels!

HOLLA!!!!!!!








Sunday, July 03, 2011
I come to you today with just an idea and a glimmer of hope. I know how LOVING, SUPPORTIVE, and how absolutely caring this Spark community is. I've sent out many prayer requests and have been overwhelmed by the love and generosity that I've received, time and time again. I've seen how this community has come together and has made a difference for those who are struggling or go through traumatic events, most of the time by simply lifting them in prayer. One example would be when Momma_Little got robbed--the generosity she received on her fundraiser was humbling and so very inspiring. I was so touched by how this community came together and reached out to her, simply out of the goodness of their hearts.

I don't ever ask for much, and feel a little apprehensive in doing so. In fact I'm shaking right now...But all I really ask first and foremost is that you lift my friend in prayer. See, I met her on my widows-too-young website and have bonded with her from the day we met. She is such a sweet heart and has really struggled this past year since losing her husband. Her name is Amanda and she has two young daughters that she supports and says give her tremendous strength to keep going each day. I've been following her on face book and have seen how she struggles. Her posts touch my heart. Most of them simply state how much she misses her husband, lots of them are pictures of him, but many times she's just praying for strength and comfort to get through the day! It tugs on my heart strings every time but I am so lucky to have found her--we have leaned on each other many of times and her virtual hugs always seem to make things better. :) Her friendship has been a true God-send!

Amanda is trying to raise money to attend a camp that we believe could change her life. It's called Camp Widow. "Camp Widow™ is a weekend long gathering of widowed people from across the country, and around the world. They come together to create a community that understands the life altering experience of widowhood. Camp Widow™ provides practical tools, valuable resources, and peer-based encouragement for rebuilding your life in the aftermath of the death of a spouse…all in a fun, uplifting, laughter filled atmosphere." ~Soaring Spirits Loss Foundation

I would like to add a link to Amanda's fundraiser here on my page. You can read her story there. Please, please don't feel obligated to donate anything. I certainly understand that money is really tight these days. But knowing this community and how truly supportive it is, I thought it was worth a shot to put it out there. If she raises a little money, GREAT, but if not, that is OK too. I know she's gained many prayer warriors. The power of prayer I know is so very strong and so if you could at least pray that she gets to go to this camp...I KNOW it will happen!!!

THANK YOU all very much, from the bottom of my heart!

*EDIT* Spark People is making me remove the link but if you are interested in helping, I can sparkmail you my facebook info or Amanda's, and we'll hook you up there. :)






Friday, July 01, 2011
Just a quick blog because I'm SOOOOOOOO excited...I just have to tell someBODY!!



This journey has not only been about weight loss for me. It's been about finding happiness and improving all aspects of my life. Along the way, I discovered that I wasn't content with my job and have been searching for something that I can do that I actually ENJOYED! Something that can bring me fulfillment...something that would make an impact on others....something that brought in more income and provided for my family.

Well...after much stress and waiting, waiting, and waiting some more....I finally got the word!!!

I've been ACCEPTED to the Master's of Social Work program at a local university!!! I'm getting my MASTER'S DEGREE!!!!



No more dead end job!!!

No more making close to diddly squat!!

No more wondering what I should do with my life!!!

I'm DOING IT! WAHOOOOO!!!! Happy Dance time!!!















Thursday, June 30, 2011
Well, it's back to reality after a really nice vacation with my family. We had such a great time at our lake condo together. The kids just loved spending time with their cousins and I had a really good time bonding with my sister. We were at odds most of last year and have really made a 360 degree turn with our relationship. We actually talk on the phone now!



It was really sad leaving the lake and my family behind...I just wish it could've lasted longer. I cried 1/2 of the ride home just wishing that it didn't have to end.

I know it had to do with my crazy hormones and all of the emotions that are flooding me because of it. I finally had to imagine all of my spark friends giving me hugs and telling me that it was going to be alright. I knew what you would've said to me so I just envisioned it and was totally comforted. Thank you all for being there for me without even knowing it!!



My back is still doing much better but now I'm having pain in my hip where they gave me a shot. I'm thinking she hit a nerve b/c when she did it, I literally jumped and gritted my teeth in pain. The other shot I didn't flinch, which is my normal reaction. I handle pain and needles very well, but this SOB hurt!! It was numb in the area for like 3 days and still feels like I have a giant bruise, which I don't. It hurts down in my hip bone and hurts to lay on that side. I also feel it when I jog or go up and down stairs. It's very weird.



I also had to cancel my dr's appointment for my arm b/c my work isn't cooperating with me. They've usually been really good about giving me time off for doctor stuff, but not so much anymore. The lump has gone down now and is hardly noticeable. I promise to make another appointment if it doesn't go away by next week. I may just bring it up to my dr when I go in for my asthma. Which I need to do and still haven't, yet. I think it's time to face reality and get on the proper medication so I can stop this constant wheezing. Hopefully I can schedule it when it doesn't conflict with work.



Well, that's about it for now. I did do really well with my eating and exercise when I was on vacation. I stayed on track and didn't use "vacation" as an excuse to binge and eat whatever I wanted. Yay for me!




Just a couple more things....I read this great blog about scale addicts and thought I'd share the links with you. I really encourage you guys to read it. The author makes some excellent points!




everydaypaleo.com/2011/06/12/attenti
on-scale-addicts/

everydaypaleo.com/2011/06/22/attenti
on-scale-addicts-part-2/

I hope everyone has a Terrific Thursday!! Make it happen, sparkies!





Here's just a few pics from my vacation! I'll upload more later!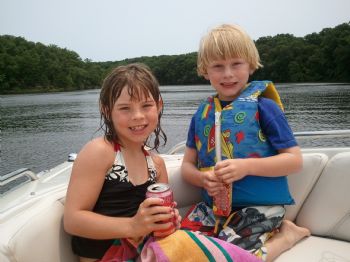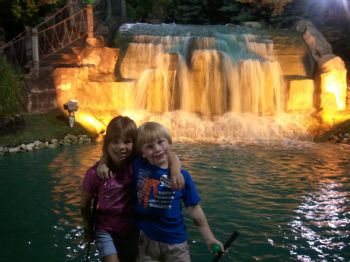 Thursday, June 23, 2011
Just wanted to give y'all a quick update! My back is feeling MUCH better! Thank goodness!



I followed my Dr's orders by getting lots of

and taking my

as directed. I also saw my chiropractor who got me all straightened out! Physically, at least!



I also had a doctors appointment today for something totally unrelated and had them check out this bump on my arm while I was there. I noticed it a few weeks ago and just thought that I had hit my arm on something. It felt like a tender knot, probably caused from my clumsy butt running into something. But instead of getting smaller, it's slightly bigger! The knot is real hard and pretty tender to the touch. When I asked my friend to look at it, I described it as either a boo-boo or a tumor, one or the other. LOL Hey, who are you calling a drama queen?!!



Doc felt around and didn't give me any answers!

She did refer me to a surgeon, though!

That appointment is next week. So I guess we just sit and wait until then. Anyone have any ideas of what it is? I don't think it's a bug bite and probably not an injury. Maybe a calcium deposit? Maybe a cyst or clogged pore? Maybe just a big friggin knot that hurts?!

Hopefully that's all it is! I'll update you more when I find out what's



In totally unrelated but utterly important news, I got some new clothes!

Yep, that's right. Me--the person who always says I'll wait until I lose another 5 lbs before I buy anything. Then I lose those pounds and I say the same thing over again....5 more lbs and then I'll go shopping. Well, ENOUGH of THAT I say!

I bought myself 2 new shirts, a pair of shorts, and 4 dresses. Yep, you read that right--DRESSES! Lordy, who is this person and what have they done with the real Leslie! LOL My next blog may just have to be a fashion show for y'all!! (just pretend like you're excited!) hehe





First Page
1
2
3
4
5
6
7
8
9
10
11 12 13 14 15 16 17 18 19 20 21 22 23 24 25 26 27 28 29 30 31 32 33 34 35 36 37 38 39 40 41 42 Last Page

Get An Email Alert Each Time LESLIES537 Posts