| | |
| --- | --- |
| | LESLIES537's Recent Blog Entries |


Saturday, June 11, 2011
I found a pool that I can regularly swim laps in thanks to my new fitness buddy! She happens to live in an apartment complex that has access to a very nice pool! I'm helping to keep her accountable in the fitness area and as a trade off I get to use her pool! SWEET!



I'm also participating in another facebook challenge. A friend has proposed a 30 day exercise challenge and we are trying to work out at least 15 minutes a day with one or two rest days per week. Totally doable! I had actually already set this as a goal for myself and checking in daily will just help keep me accountable.



I haven't lost any more weight yet and have actually gained a pound...

...BUT...I'm telling myself that I've gained muscle with all of this fitness and strength training that I'm now doing. So YAY to more muscle!!



And my last update that I just HAVE to tell you about is the other pair of pants my sister gave to me. There were two pairs actually, and I had only tried on one. The other pair just looked way too small and I wasn't going to disappoint myself by trying them on, only to find out that they didn't fit. Well, today I was rifling through my clothes to find something to wear to work. I saw them and thought, "Well I'll just see how close I am to fitting into them. I'll use them as goal pants if anything." I looked at the tag, a 7. Ok, totally not going to fit. I stepped in them and didn't even try to zip them. I looked down and thought, "They fit pretty good in the legs. Doesn't look that bad." I then decided that I would just try the zipper but wouldn't pull too hard because I didn't want to break it. That's when they zipped right up, NO PROBLEM!! I literally said, "What?! Seriously?!!"
Then...I did the HAPPY DANCE AGAIN!!!!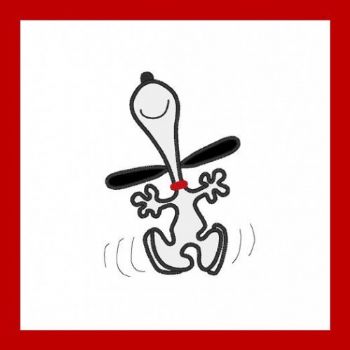 Wednesday, June 08, 2011
I told myself that if I was a good girl and exercised today that I could get a pedicure. This is a big deal because I've never had one before!



Right as I was getting ready to exercise, a friend called and invited me to her pool. How could I say no that that, right?! A day with the girls by the pool was just what I needed!



It would've been the perfect excuse to get out of exercising but instead, I did some laps while I was there!! I forgot how much swimming really worked your muscles. It was great! I totally need to find a pool that I can regularly swim some laps at. I'm going to crave that now!!




So I happily treated myself to a pedicure. :) The lady also talked me into a manicure. All of my appendages are sexy now! lol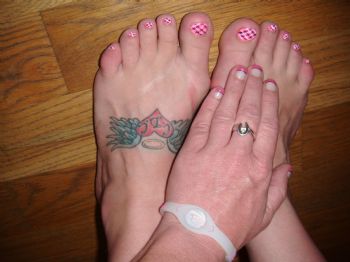 Notice I'm wearing my power bracelet! The bracelet revolution is on!!



That's my first and only tattoo, by the way. I always told myself I'd never get a tattoo, I never wanted one. Shortly after Chris died though, I had the urge to get one. I wanted something that would symbolize that he was with me forever and that I'd always carry him with me. I was also in so much emotional pain that I thought physical pain would be a good distraction. I put it on my foot as a message to myself to put one foot in front of the other. It hurt like a son of a gun, I tell ya! lol But I really love how it turned out.



So yeah, I love my new pedi!! I'm definitely going to make these a regular thing! I never knew what I was missing...a girl could really get use to this kind of pampering!! I think I deserved it!






Monday, June 06, 2011
My sister and I are complete opposites! We hardly look anything alike and are built totally different. I'm the athletic one and she's the model. Yep, no exaggeration there…she literally was a model at one point in her career. I've always been jealous of her looks but especially her metabolism. How is it possible to have the same parents and yet have two totally different metabolisms?!! She's always been the skinny one and I've always felt like the fat one. I never could borrow her clothes…NEVER!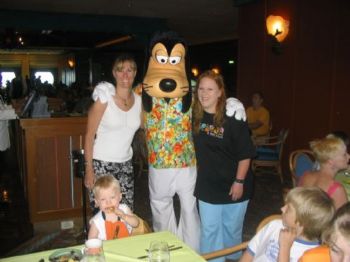 See what I mean?

This weekend she gave me a couple pairs of pants because she was cleaning out her closet. In my head I thought, "Psshhht, these will never fit." But I just took them and said thanks. Never have I been able to wear her size and even after losing 40 pounds, I still didn't think it was possible.

Guess what? IT WAS! They FIT! They freakin' FIT! OOHHH-EMM-GEEE!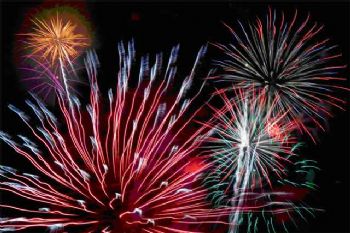 images from Google





Friday, June 03, 2011
WARNING: Toot your own horn alert! Do not read on if you're not cool with tootage!






This week was not only the start of a new month, but also the beginning of my recommittment to this plan!



I've recommitted to losing these last 10 pounds once and for all and I'm back with a vengeance! NO ONE can stop me now!! I'm going to finish what I started!



Starting Monday, I've eaten a healthy breakfast every day! (Easy Peezy!)




I've packed my own lunches and have kept it VERY low on the sodium!




I loaded up on the fruits and veggies and have gotten at least 8 servings in a day. I just love how you can fill up on these with hardly any calories!




I've exercised the last 4 days in a row! HOLLA!





Chugged my water AND stayed on the low end of my calorie range ALL week! WOOT!





I had to go to Mcdonalds TWICE and didn't order myself a thing! I'm pretty sure I could taste the sodium by just being there! lol I've grown a huge aversion to McGagMe, ahem...I mean Mcdonalds.


BLEK!


While my co-workers are helping themselves to the dozen donuts here in the office today, I ate my healthy bagel and grapes and didn't even consider taking one! Take that Mr.




So, basically I've just kicked butt.


(like my "kick-butt" emoticon combo? LOL)


WATCH OUT PEOPLE, it's ON now!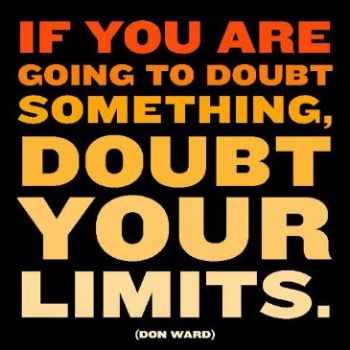 Wednesday, June 01, 2011
I am SOOOO ready to kick June's booty! I'm sick and TIRED of losing and gaining the same 3-5 pounds for the last 6 months! THIS is gonna be my month to shine!! No more of this blasted plateau! I'm kicking it into high gear and WILL give this everything I've got!!



GOALS~

Water, water, and then MORE water! CHUG CHUG CHUG!



Get my booty movin'! Exercise, fitness, mileage...ALL of the above!



Keep up the clean eating and push the freggies! I am LOVING my new found taste for vegetables and will make weekly trips to the grocery store for fresh produce!



Try more Spark recipes! I'm totally digging this whole learning to cook thing...it's so much fun to sit down and enjoy something I've prepared myself!




Simple and doable!


self!

I'm also participating in my friend's bracelet challenge! We're all buying/making bracelets that symbolize our journey and to remind us of our goals while we're making our daily choices. This bracelet "links" us and also reminds us that we're in this TOGETHER! I love this idea! Please, go check out her blog and join us!
www.sparkpeople.com/mypage_public_jo
urnal_individual.asp?blog_id=4266581

Here's a picture of the bracelet I just ordered for myself!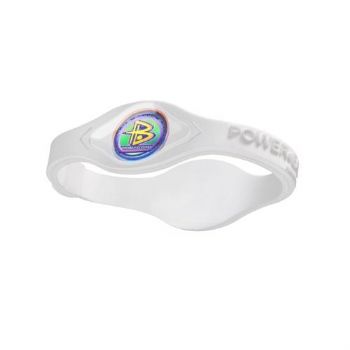 It's a Power Balance bracelet that is described as "performance technology that uses holograms embedded with frequencies that react positively with your body's natural energy field". I've been eyeing them for a while and thought this challenge was a perfect excuse to get one! If it enhances my performance, great! But if not, it's still pretty! LOL




First Page
1
2
3
4
5
6
7
8
9
10
11
12
13 14 15 16 17 18 19 20 21 22 23 24 25 26 27 28 29 30 31 32 33 34 35 36 37 38 39 40 41 42 43 Last Page

Get An Email Alert Each Time LESLIES537 Posts