| | |
| --- | --- |
| | LESLIES537's Recent Blog Entries |


Thursday, January 27, 2011
First off, thank you for your votes on yesterdayís blog. I know I donít have to prove anything to anybody but I felt compelled to. Thereís a big part of me that cares TOO much about what others think of me. I know this is something I need to work on and Iím trying!

It was almost as if the person had said, ďI donít believe you.Ē And immediately I went, ďIíll prove it!Ē He negated my feelings and especially all of the hard work Iíve done. I think it was his way of making an excuse like, ďPeople donít really lose substantial amounts of weight, they just resize their pictures.Ē Ok buddy, go on and make your excuses. Itís not ME youíre hurting, itís YOURSELF!

Iím not saying this because Iím still worked up about itÖitís more so because Iím a little embarrassed that I let this guy get to me. I hear people say things that can be perceived negatively nearly every day and most of the time I can just brush it off. For example, ďYou donít need to lose any more weight, youíll fly away!Ē Umm, ok first off, there ainít no way this arse of mine is blowing away! LOL Secondly, Iím not going to stop losing weight to make YOU feel better about yourself! My weight is perfectly healthy and by saying that, you are basically telling me, stop what youíre doing. Iím living HEALTHY and thereís nothing wrong with that! I know my BMI and I know I am just under the overweight mark. I am FAR from blowing away or being sickly and Iím taking care of myself more so than ever before, why stop this?!!

So here and now, Iím announcing what my ticker has already reflected for the past couple of weeks. Iím going to lose more weight and get this, I donít care what any nay-sayerís say! My ideal weight, (according to BMI, height, age, weight, so onÖ) is 137 pounds. We all know Iím far from ďidealĒ lol, but Iím going for it! I'll be perfectly happy if I don't lose another pound, but why not shoot for the stars and reach for the moon?!! I can do thisÖnay-sayers, just WATCH ME!















Wednesday, January 26, 2011
I just wanted to prove something here to the lovely person who accused me of resizing my before image.


This is the uncropped version.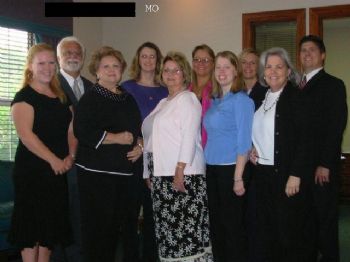 And now the cropped version...





And now the cropped version next to an after pic.




Now you tell me, did I resize it?!! Yeah, THAT'S what I thought!



*takes a bow*





Tuesday, January 25, 2011
Today, instead of doing my usual routine of going out to lunch and spending an hour in my car, I did something different. Something Iíve not done before but have been thinking about for a long time; something that no one even noticed I did. Exercise!!



I went to an empty office downstairs, closed the door and started the timer. First I did a minute of jumping jacks, and then it was into push-ups and sit-ups, then squats and lunges. I did some punches while holding a squat position and then repeated everything again.





Then I proceeded to put my lunch in the microwave and as it heated up I used the counter as my fitness timer and started running in place. It said to cook for 4 minutes and then let cool for 1 minute. So I ran for 4 minutes and considered the extra minute of cooling my cool down time too!




So just after 15 minutes of my break, my mini work out was done and I felt rejuvenated for the day. I felt more awake, more alert, and ready to take on the rest of the day!




Is there any extra time in YOUR day that you could use to fit in just a few minutes of exercise??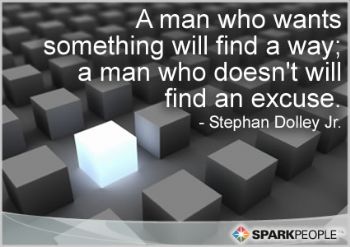 Friday, January 21, 2011
Well Iíve finally gotten my butt in gear! My plan to go back to the basics is starting to work! Iíve been drinking my water and laying off all the crap I was eating and get thisÖexercising! Lol I know, I donít know whatís come over me. Whereís Leslie and what have you done to her?!!



Iíve joined two challenges now and Iím totally stoked for both of them! One of them is to exercise every day until the end of February. The goal is at least 20 minutes a day but 10 is acceptable too. And if you want to go for more, then more power to you! We are keeping each other accountable and are hoping by the end of February that exercise has become just a part of our everyday routine and something we actually enjoy!! Imagine that?!! Lol Anyone who wants to join is welcome, Iíll try to come by your page at least once a day and check up on you. Thereís a few of us already but you know thereís strength in numbers so whoís with us?!! Címon, surely you can find ten measly minutes in your day to dedicate to your health. Who doesnít have a couple minutes here and there, while theyíre watching TV or standing around at work, to get some exercise in? Do that a few times in your day and BAM, youíre done!





The other challenge is the Positivity Challenge. Itís a new team with only 20 members so far. The main goal of this team is to spread the power of positive thinking by creating at least one blog per week entirely dedicated to telling others about the blessings, rewards, and other great aspects of your life. These blogs are not limited to weight loss. You can talk about anything you want. Examples include: Getting married, running your first 5k, getting a promotion at work, staying within daily nutrition goals, an exercise streak, finding a new favorite food, etc!" Whoís with me on this one?!! Címon guys, letís put our positive pants on!! LOL



SoÖpositive #1 is going to be my 2.7 lb loss on the scale this morning! This is my first loss of more than one pound in one week sinceÖgeesh, how long has it beenÖOctober? September maybe? I donít know, but it seems like fooorrreeevvveerrr ago! Iím absolutely fine with one pound per week so this added bonus of another 1.7 lbs is AWESOME! The scale loves me again! Hehe





Positive #2 is that I have to clean my house! Do what?!! Yup, you read that right! I have an inspector coming to my house next week so that it can get appraised so I HAVE to clean! This excites me and is a positive because it needs it so bad and I need it for my sanity! Time to burn some calories while cleaning AND bring some peace to my soul. Hooya!



And finally, positive # 3 is that I resisted ordering anything at the McDonalds drive-thru yesterday! We were running close on time and my daughter needed to be fed before she went to a play date, so McDonalds was our fastest and easiest option. Yes, I couldíve ordered a grilled chicken sandwich or a salad or something, but I really wanted one of their cheeseburgers and have been craving one lately! What did I order? Nothing! I microwaved my lean quisine when I got home and was completely satisfied. Woo hoo for me!




Stay tuned next week for another episode of my positivity!



www.sparkpeople.com/myspark/groups_i
ndividual.asp?gid=48751

www.sparkpeople.com/mypage_public_jo
urnal_individual.asp?blog_id=3941684





Tuesday, January 18, 2011
After our early morning escapade with the ice, the kids and I stayed home and have enjoyed some quiet family time. Before we had even gotten out of the neighborhood we hit a patch of ice and went straight into our neighbors mailbox. Scared the crap out of the kids but everyone was fine, thank God! So we turned back around and just stayed home all day. Their school was cancelled anyways and I was just taking them to my parent's house for the day while I went to work. They were a bit disappointed about not going to Mama and Papa's, but they got over it as soon as I said I'd play the Wii with them! lol

In other news, I made it through a pretty challenging weekend and am perty proud of myself! I had been notified last week that Chris's uncle had taken a turn for the worse and was not doing well. I went over to see him last Sunday, mostly to be there for his wife. She was very kind to me after Chris's passing and I thought I should return the favor. I'd never seen anyone on their death bed before, so this was harder for me to handle than I thought. To see what his wife was going through reminded me so much of me and it just hurt to see. He ended passing a couple of days later and I tell you what...Chris and him were probably fishing up in heaven's wonderous lakes within minutes of being reunited! lol Maybe this is selfish, but I'm glad Chris has someone else to enjoy heaven with now. :) (Of course I hate that it's at the expense of his family.)

So this last weekend I helped his wife get ready for the funeral. I knew this was one of the hardest things for me to do so I thought I'd help out a little. We went through some old pictures and did a scrapbook-like posterboard with them. It turned out really nice and looked good there at his service.

To tell you the truth, I debated about whether or not to go to that service or not. Not only was I going to see all of Chris's family, (most of them for the 1st time after his passing), but it was at the same funeral home as Chris's was. I knew I didn't HAVE to go and I think they would've understood if I didn't. But I thought, you know, you've been through so much worse than this...this should be a piece of cake. And actually, it was. It was really nice seeing all of his family again and I was well received by everyone. Well, almost everyone that is. His sister snubbed me for God knows why, but that's ok. I think she must be very angry at herself for the lack of involvement in Chris's life before he passed and is probably misplacing that anger towards me. Or maybe I represent something that she's just not ready to deal with b/c it is too hard and painful for her. Maybe it was the leather jacket I was wearing that belonged to Chris? Who knows, but I'd be lying if I said that it didn't hurt at all. It stung...but I'm not going to let myself get too worked up over it. I was welcomed by everyone else and that's what matters! People were even hugging me and I had no idea who they were! They introduced themselves afterwards, and were Chris's aunt and cousins. One of them tearfully thanked me for taking such good care of Chris. She said that he didn't have much of that in his life until I came into it, and wanted to thank me. I said thank you, that really means alot to me... to which she replied, "No, thank YOU for loving Chris." *tear* That meant sooo much to me! I represented Chris at that service....and they ALL knew that! I was shaking like a leaf when I walked into that room, but left with my head held high. Even if it was just for a day, his family was there for me, embraced me, and called me one of their own. I know they care so much for me and I'm NOT going to let myself forget that again!

In some totally unrelated news, [but actually SP related!], a friend asked me to help keep her accountable in her new weight loss plan! This is a girl I don't really know that well, but we did go to HS together. She is friends with me on facebook and I've wanted to say something about SP to her before, but as you know, you can't just come out and say that kind of stuff to people. They have to want to know and learn about it first. So finally, she came to me!! I told her all about SP and she asked me for my cell # so she can text me when she runs into problems or questions. I quickly hit her up on it and said, absolutely! I'm so excited and quite honored she is trusting me like this!! Awesome stuff, huh?!! Soon, I hope to have a SP name for you guys so maybe you can go by and give her a big welcome. :)

Anywhooo....thanks for listening to my 3 totally unrelated topics!! Have a good evening everyone and be careful on that ice!!



First Page
1
2
3
4
5
6
7
8
9
10
11
12
13
14
15
16
17
18
19
20
21 22 23 24 25 26 27 28 29 30 31 32 33 34 35 36 37 38 39 40 41 42 Last Page

Get An Email Alert Each Time LESLIES537 Posts