| | |
| --- | --- |
| | LESLIES537's Recent Blog Entries |


Wednesday, December 22, 2010
First off, thank you for all of the hugs, prayers, and overall support on part 1 of this blog. It's because of the encouragement of this community that I feel comfortable enough to share my story and in turn, heal from doing so. It truly means a lot to me.

There's going to be no big moral to this story or theme to this blog, it's just me putting it out there because I feel like I didn't finish my story. I'd like to think it's going to be inspiring in some way, but it's just about me getting it out of my head and into writing.

So...it had turned from a totally normal day into the biggest nightmare of my life. I was in shock, understandably so. I won't describe the part about seeing him there in the hospital after they asked if had I wanted to. That is one memory that I cannot rehash and really don't need to. But afterwards, probably within the hour...although time seemed to have stood still then and I really have no clue as to exactly how long, but sooner than I expected....the chaplain said that we needed to start thinking about cremation or burial. That question totally threw me off guard. What threw me more off guard was that his mom turned and looked at ME to answer! We had only been together for THREE years and she was asking me to make a decision like this?? Don't get me wrong, I loved this man more than anything in the world. He was my soul mate and we were going to spend the rest of our lives together, but really?!? I thought about it for a minute and said, "Well, I know he wouldn't want us to spend alot of money on him." Everyone seemed to agree but I guess the real decision didn't have to be made right there and then. They just needed to know so that they could embalm him. They ended up taking him to get an autopsy, although it was pretty obvious he had a heart attack...since he didn't have a real doctor they could not state a cause of death without one.

This had been the first of many decisions that I ended up having to make. His mom couldn't handle planning anything so it all ended up on me. I figured this out pretty much when his mom looked to me to make the cremation decision but for sure on the next day, or maybe it was the day after that...but whenever it was that we met with the funeral director for the first time. I figured that Chris would've wanted it this way anyways so I took on that role with pride. I wanted to do everything right, and everything that he would've wanted me to do.

It started with the funeral. And everything that that entails...music, obituary, flowers, pictures to collage and frame...everything. My family was a huge help and ended up doing most of the little things. I ended up doing his hair though. He was a perfectionist when it came to his "do", lol...and I didn't want the mortician messing it up. I prayed for strength before I did it and talked to him the whole time. I could hear what he would say to me in my head. I think I was somewhat out of my body to be able to handle such a thing without even crying. It was just what had become my job...and by God I was going to do it right.

The funeral went smoothly, well as smoothly as can be expected. There were LOTS of people that showed up. Chris was a very outgoing person and had made alot of friends. The friends he made he kept and he'd make more throughout the years. I think they all showed. It was a wonderful outpouring of support.

The one decision that his mother made was to hold off on the burial of the ashes until it was warmer and better weather. Okay fine with me. I had just gone through all of the planning on the funeral and if she wanted to take care of something, then thank goodness. Well...three months later it still hadn't happened. The therapist that I saw one time said that it needed to be done as soon as possible. Until it was, I would not get the closure that I needed. I called and called his mother, and after days of being put off I knew I had to plan this too. So I picked a date and said be there or be square...(well not really, but basically lol) It ended up pouring rain the whole time and we had to stand under umbrellas. I didn't care at all, I just wanted to get the closure and get it out of the way. In a way it was humorous....kinda like Chris saying, you waited all this time for better weather eh?...well you didn't know I could control it now! lol I've always believed that it's like the angels crying when it rains as they bury someone. It was like a sign from Chris that said I'm here for you and I'm going to do what YOU want..cuz obviously you're the boss down there. :) hehe

Then there was the decision to put some in an urn, and what kind of urn, and who would keep it, and what would we do with the ashes. Well, my decision...again....was to bury some of them, (done), wear some around my neck in a necklace, (sooo not creepy by the way. No one can even tell this necklace contains ashes. And, I get to keep him close to my heart this way :), and the rest were going to be spread in the ocean. I had had an epiphany and remembered a conversation with Chris awhile back where he had said just to spread his ashes in the ocean or in a national park. Preferrably the ocean. As soon as I remembered that I booked my flight. I knew a friend in Florida and she unselfishly offered me a place to stay. I took a week off of work and flew there all by myself...well, not really...I had his urn. Which was weird carrying on the plane by the way. I had to get a note from the funeral home that it contained ashes and it had to be in a certain box. They still had to open the box and make sure it was what it was because I guess the exray couldn't see through it. I mean cmon people, I'm not a terrorist here, it's just some ashes, can me move on now? Anyways, off to Florida Chris and I went.

Taking this trip was one of the most healing things I could've done. It was so empowering to be able to do such a thing all by myself. If I could handle this, I could handle living on my own. I said my goodbyes once again as I did what I set out to do. I wrote his name in the sand and I prayed for his presence to make me strong. He sure followed through, because I didn't shed a tear. I even threw away that urn with authority like, I'm done. I'm done with holding you inside, keeping you to myself, and bearing all of this weight upon myself, be free, be free Leslie. Move on to the next chapter in your life and stop worrying about planning. You are done now. You've fulfilled his wishes, it's time to "do you."

So with that, the healing began. That was my final closure, not the funeral, not the burial, but the spreading of his ashes. I started appreciating life to the fullest and carrying a whole new attitude.

I now appreciate that I have to wake up to that annoying, noisy, obnoxious alarm clock because I know that some people didn't get the chance to this morning. I don't mind doing the laundry because I'm thankful we have clothes to wear and bodies to clothe. I don't mind working a crappy paying job because I know there's more to life than money. I don't mind doing dishes because I'm thankful we have food to eat and bodies to nourish. In short, I don't sweat the small stuff. Life is too short to. There's a bigger picture here. I have a whole new perspective on things and I've become a better person because of what I've had to go through. Just think of where I was a year ago and where I am now. The best is yet to come...I have to believe that. I DO believe that....because I will not have it any other way.





Wednesday, December 22, 2010
This date, December 22nd, is when my beloved boyfriend and the only man my children knew as their daddy, passed away two years ago. It started off like any other day, well actually he had gotten up before I had to help prepare a cheeseball I was bringing to work. Usually he would've slept in since he didn't have to work, (Outside concrete labor), but instead he got up early and made sure the dish was ready. (he was awesome like that :) He handed it to me and we kissed goodbye, said I love you, and out the door I went.

My lunch hour rolled around and I called him as soon as I was on break to tell him that his chocolate-chip cheeseball was a hit and that everybody wanted the recipe. He got a good kick out of that and jokingly said he doesn't give out his recipes. I talked it out of him, told him I was gonna grab a bite to eat and that I'd call him in a little bit. We said I love you again and said goodbye. 30 minutes later he called back. He sounded horrible and said that he needed to call an ambulance. I said do it, and I'm on my way. What hurts? "Chest pains." K, on my way.

I drove like a bat out of hell the whole way home. I made a 20 minute drive into a 10 minute one. The ambulance beat me, thank God. When I rushed up the stairs there must've been a dozen paramedics working on him. They had the table pushed back by the Christmas tree and Chris was laying on the couch. I couldn't get to him, but the minute I got to the top of the steps he looked backwards to see if I was there. He looked awful. He was holding his chest and his legs were wreathing in pain. His eyes would look around but the pain was so intense that I think he was only half-way there.

The paramedic got the heart reading and said they needed to get to the hospital now. They weren't being panicky for Chris's sake, but I knew it wasn't good. The paramedics started to clear out and I was finally able to get close to him. I immediately grabbed his hand and squeezed it hard. He opened his eyes and looked at me for a second....but he didn't squeeze back. Quickly I went and brushed his brow...he was clammy and sweaty. This was not good. I told him I loved him. That's all I could say. Then he was quickly moved to a backboard and brought down the steps. I stood there at the top and as he was carried down and our eyes locked. He looked terrified. Half-way down the stairs I was able to blurt out, "I'll be right behind the ambulance. See you at the hospital." As soon as they got him in the ambulance he suffered from what we would find out to be his 3rd heart attack in a row, the massive one that stopped his heart for good.

I had no idea as I followed the ambulance and frantically called his mom to meet us at the hospital. Once we got there, we were escorted to a small room. The first person to join us was a chaplain. About 15 minutes passed and finally a doctor came in to update us. He told us that he didn't know if we knew this or not, but Chris's heart stopped beating in the ambulance. They were doing everything that they could right now to revive it.

The next hour was the longest hour of my life. I paced the room and prayed harder than I'd ever prayed before. I watched that clock and would look at it every minute it seemed. As time kept going by with no word from a doctor, I prayed even harder. An hour later another chaplain came in. Then two doctors followed a few minutes after. They told us that they thought his heart had been pretty weak and that it was not able to be revived. He had died. I immediately dropped to the floor. His mom started yelling, and all I could do was keep saying no. The doctor would look back and repeat yes.

The whole next week is a blurr. My soul felt like it had dropped out of me. I couldn't sleep, I couldn't eat, and I'd throw up several times a day due to anxiety. I lost 20 lbs in 3 weeks just due to lack of nutrition. I was a complete and utter mess.

But through the help of God, family and friends, I survived. I made it through the next year taking it day by day, hour by hour, and even minute by minute in the beginning. I knew that God wouldn't put me through more than I could handle, and I was right. Time doesn't heal all wounds, but it does help. I'm encouraged to know that he would want nothing more than for me to be happy and have done my best to move on with my life. It's still hard at times, but I am stronger now than I ever have been before. I'm not the same woman I was before, I'm a better one.

On this day of remembrance, I just want to encourage one thing. Reach out and tell your loved ones how much they mean to you by simply saying, "I love you." Whether it's your mom or dad, husband or wife, son or daughter, friend or colleage, tell them. I know it sounds cliche to say but it's so true---tomorrow it may be too late! I am SO THANKFUL that I was able to tell Chris that I loved him THREE times the day he died. This has turned out to be something that I'm forever grateful for. So don't wait another minute, tell your loved ones how much they mean to you and squeeze them a little tighter tonight. It may be the last time you'll get to.

~RIP Christopher ~

"The Broken Chain"

"We little knew that day, God was going to call your name.
In life we loved you dearly, in death we do the same.
You did not go alone, for part of us went with you, the day God called you home.
You left us beautiful memories, your love is still our guide;
Tho' we cannot see you, you're always at our side.
Our family chain is broken, nothing seems the same, but God calls us one by one, the chain will link again."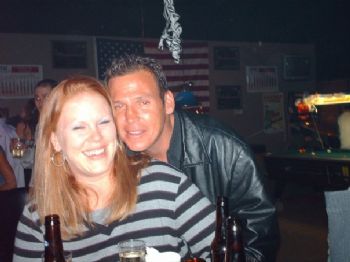 I love you, Chris.





Tuesday, December 21, 2010
Geese flying in a V-formation has always been a welcome sign of spring as well as a sign that heralds the coming of winter. Not only is this a marvelous sight, but there are some remarkable lessons that we can learn from the flight of the geese, because all that they do has significance.

1. As each goose flaps its wings, it creates an uplift for others behind it. There is 71 percent more flying range in V-formation that in flying alone.

~Lesson: People who share a common direction and sense of purpose can get there more quickly.

2. Whenever a goose flies out of formation, it feels drag and tries to get back into position.

~Lesson: It's harder to do something alone than together.

3. When the lead goose gets tired, it rotates back into formation and another goose flies at the head.

~Lesson: Shared leadership and interdependence give us each a chance to lead as well as on opportunity to rest.

4. The geese flying in the rear of the formation honk to encourage those up front to keep up their speed.

~Lesson: Encouragement is motivating. We need to make sure our "honking" is encouraging - and not discouraging.

5. When a goose gets sick or wounded and falls, two geese fall out and stay with it until it revives or dies. Then they catch up or join another flock.

~Lesson: We should stand by our colleagues in difficult times.

- Angeles Arrien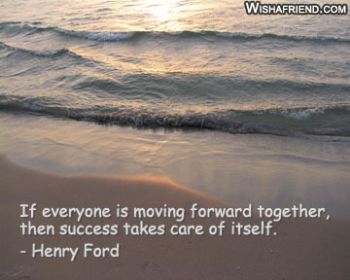 Monday, December 20, 2010
This weekend was...alright. Well, yesterday was great but I was feeling pretty down on Saturday...actually, I've been kinda down for a couple of weeks. The anniversary of his death is approaching and I was trying to keep my spirits up and just let it be ''another day.'' But I realized something...no matter how hard I try, or how much I don't want it to affect me, it is...and it's going to. And THAT'S OK! It is OK to miss him. It's okay not be superwoman and it's okay to feel a little down. It's unfortunate that it has to come the week of Christmas but there's just nothing I can do about it. It is a blessing in disguise in a way, and especially was the year he died. All of the presents and Santa was a great distraction and gave the kids something to be happy about, even in the midst of tragedy. The same rings true this year. The joy Christmas brings to a child is priceless and I'm thankful they have this holiday to focus on instead of the loss they suffered.

Yesterday I brought the children to an assisted living home to pass out Christmas cards. This was my way of honoring their father's memory and paying it forward. It helps make it seem that his life was not in vain and also it makes me feel good. They say there's no better gift than the act of giving and I believe that to be so true.

The residents at the home were so appreciative! We got hugs, I got a kiss on the cheek, and one lady even let us into her secret stash of cookies, lol! A few of them just thanked us, over and over again. It was like they couldn't say it enough. I even saw one ladies eyes well up with tears as she wished us a Merry Christmas. It was an amazing feeling and one that I'm so glad I was able to share with my kids. My daughter was really touched and she did such an awesome job of talking to the residents with me. She stood right by me the whole time and was not shy at all. She's never met a stranger and was very sweet to everybody. Now my boy on the other hand, he's a little ADHD and was more interested in all of the Christmas decorations than handing out cards to people he didn't know. I think he still benefited just as much as my daughter though, because he knew why we were there and observed what we were doing. He knew what was going on and absorbed it in his own way.

My daughter loved this act of paying it forward so much that she not only wants to make it a yearly tradition, but a monthly one! She thought it was so neat that we were doing this and didn't want to leave when we were finished. We agreed to do something like this every couple of months, maybe on every little holiday like Valentines and Easter. I think I've started something great here....and that makes my heart smile!



So in a couple of days is that dreaded, awful, nasty date of his death. I'm not going to pretend that I'm superwoman and won't feel a thing. It's going to hurt, it's going to sting, and basically, it's going to suck! Writing the date out on my forms here at work, even today, makes my stomach turn every time. It's so close and I know when Wednesday rolls around, I'm going to feel that churning in my stomach even more. I'm even thinking of pre-filling my forms with the date tomorrow, so that I don't have to write it and feel that feeling in my stomach. I'm nervous, I'm a little depressed, and I'm just plain missing him. But remember what I said? That's OKAY! I'm entitled to feel this way! So please, if I haven't seemed like myself I apologize. And if I don't seem like myself the next few days, that'd be why. No need to worry about me though...I have a guardian angel that's going to make sure I make it through this and that EVERYTHING WILL BE OKAY!






Thursday, December 16, 2010
Well, it's that time of year again where there's treats and goodies every which way you turn. There's holiday parties to attend, traditional cookies and candy to make, tins of popcorn to gift, and work-place potlucks galore. How do you handle temptation after temptation? How are we expected to NOT gain weight when we have all of these treats at our disposal?





I thought I had it all planned out. I would bring my snacks and have my tummy full of the healthy stuff so I'm not even tempted at that plate of cookies this kind customer just brought in for our staff. Then came the box of chocolates. Then the TWO tins of popcorn….the loaf of banana bread, the bag of truffles, the mint chocolate cookies, the oh so tasty cheese ball…Oh crap, homemade fudge!?!?! Make it STOP!!!





Then I caved. I found myself indulging in a little bit of this and a little bit of that. At the end of the day I might as well have written ''FAILURE'' across my forehead because that's what I completely felt like. What happened to my plan? What happened to the Sparker who was determined to NOT gain over the holidays? My inner self had a conversation that went a little something like this….



Self, why did you go straight for that box of chocolates? Don't you know that that is your weakness and you quickly failed by succumbing to it?



Hey now! I haven't had a chocolate from Russell Stover's since last year at this time! I never get chocolates as a gift and I think that this one time will be okay. PLUS, I only had ½ of the two pieces I took.



TWO pieces? Where is your control??



But…but…I only NIBBLED them! AND I threw them out because they weren't my favorite kind and I wasn't going to waste the calories on something that I didn't thoroughly enjoy! Last year I would've eaten them all plus I'd have gone back for more until I DID find my favorite kind. So take that!



So what about the cookie? It had icing on it that you KNOW is loaded with unneeded calories. Why would you have chosen that kind of cookie?



Because I made the smart decision to look at my choices and see which one would really be WORTH those calories! Last year at this time I would have tried them ALL! There would've been no choosing, just plain pigging out!



Okay, you are obviously forgetting about the cheese ball you oinked out on! Don't you know how bad that cream cheese is for you? You're such a fatty and are going to gain all of this weight back!



*Sniff* NO I'm not!! The fact that I'm aware of EVERYTHING I put into my mouth is a success in itself! The old me would've gone to town on this food! I wouldn't even have packed a breakfast and considered this junk my breakfast! Then, I would've gone back for seconds as soon as I got back from lunch, and then maybe more before I left for the day. Heck, who am I kidding, I would've grazed over that food like it was my personal buffet! I would not have given second thought to serving sizes or the caloric count, just to which cookie I would've eaten first! Now it's WHICH cookie am I going to eat! PLUS, I ended up throwing away a chocolate I didn't like. The old me would've never done that! Throw away a decadent piece of heaven that the starving kid in Africa is missing out on? No way! YESSS way! I did that! I am NOT going back to being overweight and miserable. AND, I know that even if I do gain a few pounds over the holidays, I have the tools and support of SparkPeople to lose it again! All of this IS a SUCCESS and don't you think for a second that it's not!!!











And with that, the inner voice of reason won again!









First Page
1
2
3
4
5
6
7
8
9
10
11
12
13
14
15
16
17
18
19
20
21
22
23
24 25 26 27 28 29 30 31 32 33 34 35 36 37 38 39 40 41 42 43 Last Page

Get An Email Alert Each Time LESLIES537 Posts