| | |
| --- | --- |
| | LESLIES537's Recent Blog Entries |



Wednesday, December 01, 2010
I just wanted to take a quick second to tell you how much this recognition means to me! Not only have I reached my goal weight but I've been nominated as being a SparkPeople Motivator!!!! I secretly set this as a goal of mine and honestly, reaching this goal has been even better than reaching my goal weight! Yesterday I was on cloud nine, but today I'm on cloud like 231! lol To know that my blog and my success is motivating people around the WORLD, well, it's AWESOME! It's an incredible feeling! I even cried tears of joy and self-pride! This has got to be one of the best days of my LIFE! So from the bottom of my heart....I THANK YOU, each and every one of you, for blessing my life and making me the happiest Spark girl in the universe!!
















Tuesday, November 30, 2010
I woke up feeling a little lighter today so I decided to brave the scale. I knew I had been close to goal weight but thought for sure I had ruined my chances of reaching it this week after all of the Thanksgiving yumminess. After I stepped on the scale I had to rub my eyes and and pick my jaw back off the ground! COULD IT BE??!! 150.4 BAM, GOAL WEIGHT! WAAHHOOOO!!!!



HAPPY DANCE TIME!!



I DID IT! I actually did it! I lost 40 pounds!!!!! I met my goal! That goal that seemed out of reach; That one that I thought was never possible...Well, IT WAS! I REACHED MY GOAL WEIGHT with Spark People!! Woooo hooo!










So now for the fun part! Here are the "before" pictures that I've managed to get together. I'm the one on the right in the first picture.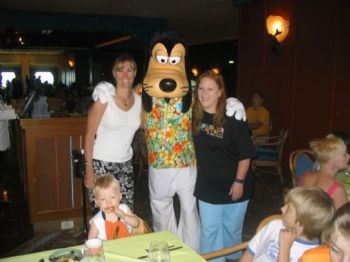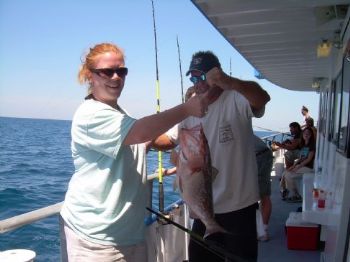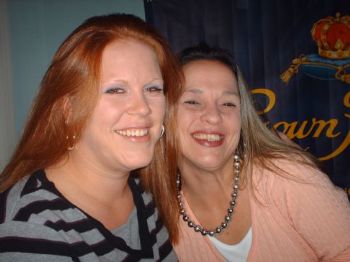 And now for the "after"!!!!!!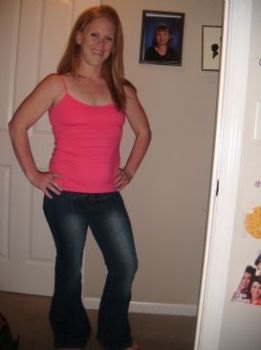 My daughter had to take part in the action! My 6 year old did pretty well taking this one!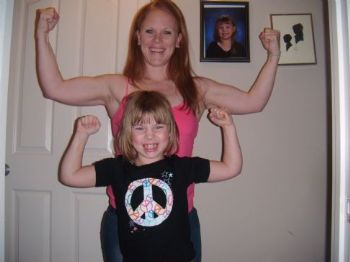 These are my OLD pants!!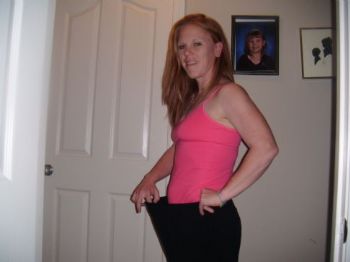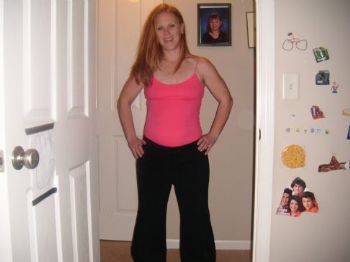 BYE BYE 40 pounds!! You're out the door, to da curb, GONE FOR GOOD!!







Sunday, November 28, 2010
I hope everyone had a great Thanksgiving break! Mine was really nice and I was able to spend some good quality time with the family. My mom had a wonderful dinner and made sure to have everyone's favorites. I've never appreciated these huge meals as much as I have within the last few years since I started cooking myself. To have everything ready AND warm at the same time is amazing to me now! I've got a whole new appreciation for that talent!!




I enjoyed my time with my step kids especially. They don't come over all that often, so the time I do get to spend with them I truly appreciate. It's been hard for us these last couple of years. (Since their dad died.) At first, I spent loads of time with them, mostly because I wanted to keep their minds off of reality. Then it started to get hard for us...it was hard for them to come over to our house and see his things and know he wasn't here, and then it started getting hard for me to even see them because they reminded me so much of him and how my family wasn't whole...but through it all our love has persevered and we have gotten past that. It's important for me to have this relationship with them and I know it's just as important to them. They need me now more than ever and need to know that I'm not just going to disappear...ESPECIALLY since their father's family has not spent nearly as much time with them as they should've since he died. I really don't understand it and have tried not to let it hurt me. (Since they don't spend time with me either! GRR) I've learned that there's not much I can personally do about it so I will just pray for them. They are having a much harder time grieving as Chris was the strongest link in that family. He held them together; He held his mom together. Since he's passed they have completely fallen apart. Her health has taken it's toll and the kids are paying the ultimate price. His mom does spend a weekend here or there with them but when it comes to holidays...well, last year they just didn't celebrate. It's not up to me to make up for them but I do have an obligation to Chris and to these children. I love them and I dearly loved their father. He promised to care for my children if anything were to happen to me and by God I will do the same. I owe him that much.

Wow!! I just got on here to post a couple pictures and then whamo, all THAT came out! LOL Guess I needed to get that off my chest and out in the open. Sooo, without further adieu...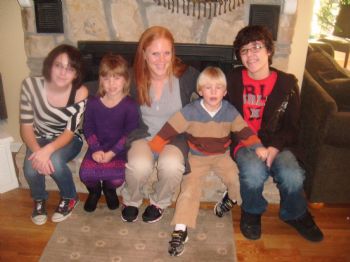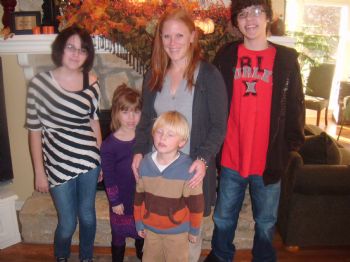 This is my family! From left to right, AnnaBelle 13 years old, Kaitlyn age 7, Me age 21 lol ;) , Kyler 6, and Montana 14. They are my pride and joy and I am PROUD to call them my children!!







Tuesday, November 23, 2010
I have SO many things to be grateful for this Thanksgiving! Iíve been pondering the idea of a gratitude blog and telling you guys everything that Iím thankful for but Iím afraid Iíll end up writing a novel! lol Of course Iím thankful for my family and my dear friends, (YOU), but I also have several new things to be grateful for this year!



I'm wearing single digit pants!! Given the size 9 pair of jeans is ''stretchy'' and I'm still convinced that the size 8 work pants were just a tag malfunction, they are SINGLE DIGIT! Never would I have imagined that when I set out on this journey to lose a few pounds that I'd have ended up losing almost 40!



I no longer look at food as a means to make me happy. It's something that brings my body nourishment and it does NOT rule my life!



I eat fresh and healthy and what do you know, I LIKE it! My body is thriving and has all sorts of energy now!



I no longer get winded going up and down my stairs!



I like the reflection in the mirror and will still do a double take sometimes! (Who is that girl and where'd she put fat Leslie?!)

I'm more fit and active! Exercise is making my heart happy and therefore it makes ME happy!



I have the strongest, most supportive group of friends any girl could ask for! Last year at this time I would've said that I didn't have any friends. Now?! I have dozens of friends who are more than willing to offer a helping had or a word of encouragement. The Spark community continues to amaze me day after day!



I'm proud of myself and I have a will to succeed now! No more woe is me attitude. Life is grand and I must live it to the fullest!



I don't cover my body in embarrassment and shame anymore. I'm confident and have more self esteem than I ever have, everrrr!



I don't hide from the camera! I smile and say CHEESE and ask, would you like to take another one?!?!



I LOVE myself!



Okay, that's enough for now! I think I could still write a novel but you get my drift! I'm a whole new me compared to last year at this time and I'm more than grateful for it...I'm truly blessed!!















Monday, November 22, 2010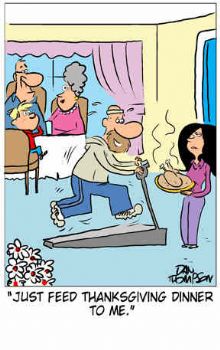 I've noticed that a lot of people are blogging about their ''plan of attack'' for Thanksgiving. I'm not sure I'm going to put my treadmill in the middle of the dining room and run while I eat, lol, but I am going to go into it with a plan. For one, I'm going to enjoy my holiday and eat whatever I want! What?! Yep, I said that right! I'm going to enjoy my usuals and get a little bit of all of my favorites, with an emphasis on LITTLE BIT! I'm not going to deprive myself of that homemade dressing or my grandmother's homemade strawberry preserves, but I'm not going to overindulge in it either! It's going to be all about portion control! I will savor every morsel and truly enjoy my dinner and of course the company as well! A little extra exercise isn't going to hurt either!

So, what's your plan of attack?? I'd love to hear your strategies!!



First Page
1
2
3
4
5
6
7
8
9
10
11
12
13
14
15
16
17
18
19
20
21
22
23
24
25
26 27 28 29 30 31 32 33 34 35 36 37 38 39 40 41 42 43 Last Page

Get An Email Alert Each Time LESLIES537 Posts