| | |
| --- | --- |
| | LDRICHEL's Recent Blog Entries |



Friday, November 30, 2012
Back to your regularly scheduled programming, folks. Taking a bit of a break from the heavy emotional fare of the past two blogs. Today is all about training, yo.

Last night, I attended a one-hour spin class. It was the second time I've gone in deciding that I would not cheat on the resistance and would allow myself to feel the pain...because I know it will make me stronger rider when it's all said and done. It was SO difficult, but guess what? I lived.

About an hour later, I took my daughter to martial arts at the YMCA, expecting to do weights. But something strange happened and I switched it up at the last second and decided to get some cardio in instead (I was running about 1 hour behind in cardio this week, according to my training schedule and I reason it's easier to fit strength in at home or even just do body weight exercises on my own). Got on the treadmill and got a quick 2 miles in. Geez. This is the first night I've REALLY felt my workout in quite awhile. We're talking close to 1400 calories burned in a span of a few hours. WOW.

I realized when I got home that I needed to pack my gym bag because my schedule called for a swim early this morning. My body was absolutely spent...it took all my effort to pack that bag and not just say, "You know what? Forget tomorrow's workout...this was good enough." I had to remind myself that, after some restorative sleep, I would have more energy and that swimming is active muscle recovery so it would actually make my body feel better.

I really didn't expect heroics this morning. I figured I'd be lucky to get 30 lengths in (let alone my usual 34 lengths). That's when it happened...

I walked into that pool and was hit with the warm air and smell of chlorine and saw people already swimming laps and everything in my heart shouted, "This is my heaven." Instant relaxation and happiness.

It's hard to explain what happens in that lap lane. It amazes me what the human body is capable of. At the very same time that I'm counting laps in my head, I'm paying attention to every minute detail of my form and where every part of my body is supposed to be at all times, breathing at regular intervals over my shoulder....and I STILL have time to entertain my most secret thoughts over top all of that. Underneath the water is so quiet...all I hear is my breathing and, once my body begins to take over and get into its rhythm, I'm just alone with my thoughts.

This morning, I was so happy to be in the pool and to think the things I was thinking that I just kept swimming and never felt the need for a break. I did take one very short one at 20 lengths...to catch my breath and let the guy I was sharing a lane with get a bit ahead of me (I hate swimming side by side in a lane). But, otherwise...no breaks today. A first for me.

It occurs to me that I just started swimming in August and that was only 4 months ago! Remember how I was gasping for air for months? And how completely awkward and self-conscious I was when I started? It's incredible how far I've come. All of that has fallen away. Somewhere in there I found a rhythm for breathing and the entire puzzle clicked into place. Now, my focus of every swim is in relaxing and letting my body do its work.

And what was the result? 40 laps in 30 mins. 1000 meters. Personal record. Previous PR: 34 laps in 30 mins (850m). I completely tore up that old PR. I don't know what happened in that pool today (OK, I do...but, as I said...private thoughts).

I've said it before and I'll say it again...I never would have predicted that a cheap $5 pair of goggles from KMart would unlock my own personal heaven.






Wednesday, November 28, 2012
Wow, you guys. It's been pretty difficult for me to figure out how to follow that last blog I posted. Partly because it was one of the most honest blogs I've ever written and I felt a bit exposed and wasn't really sure how to recover from that. Truthfully, I expected a flood of judgment and lectures. While I did receive a little bit of that (comes with the territory in a public forum), I have been pleasantly surprised by the kindness in your hearts. I really can't begin to reply to everyone that has so deeply touched me with their loving words. Please know that I read every single comment and think deeply about them.

The impetus for this blog is the other kind of response I've been receiving. Allow me to step away from the divorce talk for a moment and use a different metaphor.

My friend, Andie Redwine, is a screenwriter and she made a film recently called "Paradise Recovered" (stream it free on Netflix!!!! It's SO good!) The film deals with religious abuse - it's the story of a girl very much entrenched in a religious cult, who through a series of events, finds herself alone with nowhere to go. Her boss (a philosophy student at the university and agnostic) takes her in and cares for her. (Like the story of the Good Samaritan) Throughout the film, we see Esther experiencing new things and embracing herself and her right to enjoy all the things that used to be "forbidden". Of course, she flounders...don't we all when we get sudden freedom? I won't ruin the end for you. Haha.

The reason I bring this up is this: after the film was released and it started making the film festival circuit rounds and began to win awards, there came so many letters and e-mails and comments from real life spiritual abuse survivors in recovery. This pleases Andie greatly, as most of the proceeds from this movie will go to Wellspring Recovery Center, a place that specializes in helping spiritually abused people become free. So, a "fictional" movie is changing REAL lives.

I feel my experience since I posted that blog has been similar. I am shocked and saddened by the sheer volume of responses I've received from so many of you that are currently at some stage of life that is similar to mine. The overwhelming idea that just keeps hitting me is: look at all of us hiding, pretending, wishing things were different. Everything looks beautiful on the outside. But inside things are so much more complex. There are so many sad people. If you guys knew how many there were...it is heartbreaking.

I don't have the answers to my own issues and I'll tell you I'm completely broken myself right now. But there is a very helpful exercise that my therapist is having me do...and I don't see how it couldn't benefit EVERYONE (whether your life is just the way you want it or you're in a more difficult place). So, thought I'd toss it out there...just in case it helps someone else.

The past couple weeks, we've been discussing the fact that it seems the reason I've been so unhappy for so long is because I've been living a life that isn't authentic to me. Other ways to say it: living a lie, pretending to be happy, propagating a facade (if you're a vocab nerd). You get it, right?

Yesterday, she pushed it further and asked me the hardest question I've had to answer in a long time...

When you imagine living a life that is wholly authentic to you and who you truly are as a person, what kinds of practical things do you see yourself doing in that life? In other words, think about what is TRUE to you.

I couldn't think of one thing. NOTHING! What the heck? How is it possible that I don't even know myself? It was really eye opening. After quite a bit of silence, I thought of one: hold each of my kids each day.

As we talked more, I began to think of more and, since yesterday afternoon, I have not stopped adding to the list.

Here's a sampling, to get your mind rolling:

If I were to live a life that is completely authentic to who I am inside, I would be doing these things:

Take care of myself in ways I haven't before: nails, waxing, haircuts, etc.

Get rid of my TV

Teach my kids the joy of reading

Read more about my business

Sit in silence and feel God's love and shut out all other voices

Spend time listening to music and connecting with it

Use my workouts as a way to build and express my inner strength, rather than as a way to run away from my problems and myself

Tell my kids each day that they are loved completely...no matter what happens

Take my kids outside and spend time exercising WITH them

Be present when I'm helping my kids with their homework - it's not just a pain in the butt task, it's valuable precious bonding time

I suppose that's enough for now. Once you get started, it gets easier. In identifying these things and actually doing them, I will apparently create a "safe place" inside myself that is my center of strength. Because it's fully ME. The idea that I can carry around a "safe place" instead of it having to be somewhere to travel to (whether physically or mentally) is kind of revolutionary for me.

I mean, when you think about it...it's everything we are being taught here on SparkPeople - find strength within yourself. Own your beauty and your strength. Dig deep and make it happen. Make your life what you want it to be with hard work and dedication. Some of that hard work has nothing to do with muscles or cardio capacity. Some of it is purely emotional. This is the side of my life that I've let go for so long...I've somehow lost myself (if I ever knew myself in the first place).

You don't have to be going through hell in your life for this to apply. All of us could use a reminder of who we are at the core...and what we need to do to remain true to that every single day.

So...when I say this...you understand that it holds so much more meaning than a trivial sign-off:

Take care of yourself today. You're worth it. And you're beautiful.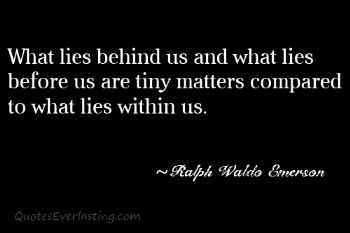 Saturday, November 24, 2012
Well, I've stared at a blank blog box for days, even weeks now...longing to share all the lessons and growth experiences I've been going through...but couldn't decide if, when and how I should do so here.

After quite a bit of thought and consideration, I've decided it's time to put some words to this and put it into the digital abyss. Not necessarily for you...although it might indirectly help someone out there in a similar situation (that seems to happen a lot with my blogs)...but more for myself. I process things in my life via writing (in case you haven't figured that out yet).

This entire fitness journey that I've been on...this life that has completely changed who I am as a person...a big part of my sticking to it has been this blog. It's always great to get encouragement from you all...to hear an "atta girl" once in awhile and to feel some sort of responsibility for my actions (because people are "watching").

This...this is different. This is more a need for me to release things and process very complex issues...to state truths about myself and to figure out (as my therapist says) what is "authentic to me".

Before I share...there is only one request I make of you...if you know me on Facebook...please respect my wishes and do not comment about this over there. It's not that friends and family don't know and I'm not telling anyone. It's that my kids have not been given this information yet...if it goes on FB, I worry someone will mention it in front of them before I've had a chance to figure out how to explain things to them. Thanks in advance for your cooperation there.

If you read my blogs regularly, you have seen me reference many times the fact that my life has taken a turn for some difficult times recently. Many of you have messaged me and you have figured it out...but for the sake of clarity, I will just admit that my husband of almost 12 years and I are in the midst of a divorce. I will not go into specifics of why and you will find no angry rants on my soon-to-be ex on this blog. We have three beautiful children together and we will always be tied at the heart because of that. Even with the reality of separation in front of us, we have had some of our best talks ever these past couple of weeks...and we both agree that our friendship will weather all the changes that are to come for both of us. And we hope that this will help to ease the transition for our kids, at least a little bit.

What you will find here is my search to become the person that I truly am. My quest to understand what exactly is going on in my heart and how my fitness goals and career goals and parenting goals all come together and connect to bring meaning to my new life as a part-time single mom/part-time single gal.

Because of financial issues, I can't make any real moves for a few months...so I am faced with the very awkward situation of staying in the same house with my husband when we both realize that what we formerly had is over. As you can imagine, there is some tension with this...and a whole host of emotions to deal with.

I obviously can't explain everything in one blog. I'm sure things will play out over a series of them. I can tell you that I wasn't joking when I said my training is my escape. I have never put more of myself and more of my heart into my health as I have this past two weeks.

In some ways, I feel the more I push in my workouts, the more emotional release I feel when it's over. Swimming has been a safe haven, as I've mentioned it brings a feeling of tranquility and overall well-being in a time when I'm dealing with so many fears and unknowns, as well as intense feelings of failure.

Running and spinning and biking give me an outlet for any anger or conflicted emotions or frustration...these are disciplines where I can just push myself and really let it all out on the road/bike/treadmill...and then leave it there for a bit.

Weight training, although relatively new to my regimen, has quite literally been a metaphor for me...for how strong I currently am and how strong I am becoming...pushing through discomfort and getting that one last rep...it makes me stronger.

It has been 4 weeks since I officially announced my intention to go through with the divorce. It has been 3 weeks that I've adhered fiercely to this new phase of training.

My body has already been changing. I can feel it (everything is tighter...it feels smaller...I am stronger and more muscular) and I can see it (I can finally see a difference in the reflection in the mirror and on the scale). With this comes a brand new love for myself and a realization that I have what I need to achieve my fitness goals. I am becoming a new person.

Somehow, these simple physical changes have managed to seep into every area of my life...my career, my parenting, my relationships. It helps to remind me that I now have at least a small grasp on how my future plays out. And, finally....after so many dark years...I feel HOPE...that things could be different for me. That I could live true to myself...rather than living a facade.

A friend posted this on Facebook and it just seems so perfect right now...definitely brought tears to my eyes. It's something she found in a devotional on Psalm 23.

"It is in the valley where the most magnificent growth of your life will happen and it is there that the fruit of the Spirit will grow in lush abundance. May I just say it this way: In the valley where your heart was broken will be the place of your greatest harvest.

God wants our cups to run over not only when life is good and the view is spectacular; He wants our cups to run over in the valley of pain and in the desert of brokenness. God sets before you a table of blessing that will heal your broken heart and feed your hungry soul."

So, there you have it, friends. Now you know.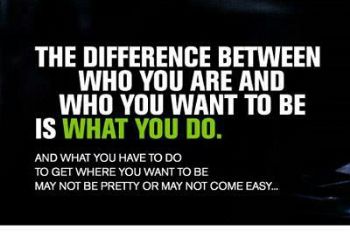 Wednesday, November 21, 2012
I went into the Prep Phase of training thinking it would be a piece of cake. I mean, I start off with 5 hours per week of training (this is based on a full year schedule of 300 hours) and gradually work up every 4-6 weeks to more hours until I get to the Build Phase before my A races, which will require 8.5 hours training per week.

So, this is as easy as it's going to get, folks. And if you know me...you understand that when I make a plan, I do it. No flaking out or quitting or whining. I'm pretty fierce and determined at this point.

I'll be completely honest, though, and say I have received a serious and bracing reality check in terms of the sacrifices that need to be made to fit my training into my schedule. I'm blessed to have some leeway with my work hours...but I strive to do my best in that arena as well and I don't like to stroll in at 8:30am every morning just because the pool opened at 7am and I had to squeeze in my morning swim.

So I'm in a period of flex right now...figuring out what works and what doesn't. I suppose Prep Phase is perfect for that kind of thing. I've figured out that the time my daughter is in tae kwon do at the YMCA on Tues and Thurs nights is the perfect time for me to do my strength workouts. As I have been doing for months, I am pretty much just getting up at the crack of dawn to get that cardio in (although, I've added ONE spinning class at 5pm on Thursdays...because I just love the instructor).

In a little over a week, I will push it up to 6 hours per week. I plan to add a spin session each week and add more swimming. So, it will look like this: 3 spin classes (one hour each), 2 strength sessions (30 mins), 4 swim sessions (30 mins). That's a lot, guys.

But, here's the thing. I have a goal. And I WILL achieve it. There is no other option for me right now. You know my world is spinning and things are falling apart. This is what I can control right now. In therapy, my counselor has been telling me to find what is authentic for me. I've spent a lifetime figuring out what everyone else wants FROM me. I have never centered on what I would like for myself.

There are people in my life right now that find me to be selfish and don't approve of choices I am making. They would say to me, "You will never be happy with these decisions you are making. You will not move forward in your life by doing what you are doing. You will never escape your current issues."

To them I can only say, "Watch me."






Thursday, November 15, 2012
So, the title is misleading because I haven't. But...after reading this article this morning (which literally left me in shock, it was THAT good)...I am going to.

It's a quick, but powerful read and I honestly think it's essential reading for any mom of young girls that is working hard to take care of her body.

offbeatmama.com/2012/11/telling-daug
hters-im-beautiful

Honestly...I can't stop thinking about this. All I have to say in response is...WOW.

It's going to take some time to work through all the implications of this piece.

I hope you enjoy it as much as I did.



First Page
1
2
3
4
5
6
7
8
9
10
11
12
13
14
15 16 17 18 19 20 21 22 23 24 25 26 27 28 29 30 31 32 33 34 35 36 37 38 39 40 41 42 43 44 45 46 47 48 49 50 51 52 53 54 55 56 57 58 59 60 61 62 63 64 65 Last Page

Get An Email Alert Each Time LDRICHEL Posts