| | |
| --- | --- |
| | LDRICHEL's Recent Blog Entries |



Friday, December 07, 2012
In training, as in life, the best laid plan will always be just that: a plan.

This is a key lesson I'm learning as I enter Week 5 of my 52-week training plan. Because of a schedule issue, I had to do some re-arranging of workouts this week, leaving me triple booked yesterday. There was that groundbreaking, wonderful one-mile swim early in the morning. But, as I reported, my legs began to feel achy mid-day. Still, I had scheduled a spin class for 5pm and weight lifting at 7:15pm.

As soon as I got to spin class and the instructor led us into the first stand/jump section of the workout, my legs cried out. I did the very best I could for as long as possible, but about 2/3 of the way into the class, I simply couldn't follow everyone else in terms of resistance and standing. So, I did all I could do, which was sprint the entire last third of the class. It was the first time I've ever wondered if I might not be able to finish. But I did finish with a total of 18 miles. And I was proud of myself.

After spin, my body clearly said to me, "I'm done for today. That's enough. I will not perform for you anymore." So...I ditched the weight lifting. And I'm OK with that.

The simple truth is...sometimes our plans don't work the way we hope they will.

Training hours end up getting cut or made up elsewhere.

A job you thought you'd love somehow morphs into something that creates a horrible lump in the pit of your stomach every Sunday night.

A seemingly romance-filled relationship succumbs to the harsh demands of reality and love fades...sometimes even dies completely.

Things happen in life and you question long-held beliefs...you're forced to think about why you believe what you've always said you believed.

These disruptions to the plan are sometimes harmless, sometimes heart wrenching. But the beauty of a well laid out plan is...it's written in pencil. You can erase and you can re-write. And, when you do so, be sure to keep this in mind: if you have to make yourself fit into your plan, it will probably fail. A truly great plan will be designed to fit YOU.

When my legs clearly weren't going to cooperate last night, I listened and gave them a bit of a break...without completely giving up on my goals. Weight lifting was scrapped and my body was thankful for it. This morning, the schedule called for another one hour swim...but I was tired and my body was weary. The moment I got in the water, my arms were feeling yesterday's swim. So, I adjusted.

I mentally erased the plan and re-wrote it. New objective: gentle, easy 30 minute swim. Not trying to break any records...just do what I can do.

Sometimes erasing a part of the plan is as simple as that. Other times, it requires an unparalleled inner strength. There is a beautiful secret to our training, though. The longer you train, the more reserves you build. One day, you realize there is a tough choice...a change to the plan...and you are surprised...because you find inside you a wealth of courage that wasn't there before. That courage leads to action. And that action changes everything.

If you find yourself dreading the morning commute because you just don't want to walk into that office....re-write. Take a step of courage and look for other possibilities, grow your skills, ask friends for leads.

If your marriage was over long ago and no one cares to admit it...re-write. Dare to imagine what you could do if you were given a second chance at life and love.

If you find you're coming up against ideas over and over again that go against the grain of everything you've been taught....re-write. Dive into your sacred texts, think hard and work with your higher power to figure things out...for you, not dependent on what anyone else thinks or believes.

Finally...recognize that sometimes a change in plan will yield results you never expected.

When I set foot in that aquatic center this morning, I was shocked to find it almost empty. For the first time...well, EVER...I had an entire lane to myself for the entire duration of my swim. There were no water aerobics classes near me, no flailing swimmers in other lanes. It was completely quiet. Completely peaceful. I did my usual 850m in 30 mins and decided to call it a day. Because I'd shown up so early, I had a lot of time after my swim, so I treated myself to a post-swim soak in the hot tub.

That hot tub was wonderful...like a reward for every bit of hard work I've put into my training this week. When I sunk into that relaxing water, it was as if every horrible and painful occurrence from this week just fell away and there was relief and peace. At the same time, it afforded me the opportunity to think more deeply about every wonderful and amazing thing that happened to me this week and genuinely thank God for those things.

Sometimes, when we change our plan (as scary as it may be to do so)...it yields unexpected results.

Peace
Joy
New Love
Purpose

Let's all examine our plan. If you don't have one, it would be a good thing to think about creating one. If you do have one, don't forget to regularly check in with it and make sure it's still working for you, as opposed to you working for it.

See you at the finish line, friends.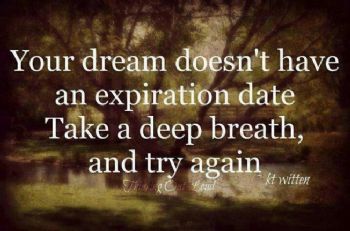 Thursday, December 06, 2012
Big day for me, people. Rolled outta bed at 5:30am because THIS was going to be THE day.

Upstairs: Suit on, teeth brushed, contacts in, hair pulled back.
Downstairs: filled water bottle, grabbed gym bag, hopped in the car.
In Car: Fueled with caffeinated gel chews, gulped water.
Locker Room: Clothes off, towel on shoulder, grabbed goggles.

In the Pool:

One full hour of swimming with a break in between the first and second set of 20 lengths (500m) and between the second and third set of 20. Those energy gels made such a huge difference in my energy levels. I had no issues with my body until the final 5 minutes, when my foot suddenly cramped and I had to do backstroke with one leg kicking for half a length. Once I reached the end of the lane, though, it had worked itself out and I was fine for the last few minutes.

This was a great lesson for me, as I've never had anything like a cramp while swimming in the past. It was good for me to have to figure out what to do in that situation (better than on race day!). The cramp was so bad, I could not move my foot or leg at all or it would make it worse.

Other than this cramp, my body felt pretty amazing this morning. I had no stomach issues, no excessive thirst and no pain. In total, I finished 70 lengths in one hour, which works out to 1750m or 1.08 miles. SOOOO close to Half Ironman distance!!!! WOW! It was a great workout and I do not feel like I overdid it. Actually, hoping to repeat it tomorrow!

One side effect I've noticed after some delay...I was surprised to find that my legs are very achy (you know how they feel when they are just very tired?) It was a little shocking to me because I generally swim with everything in my upper body (in a triathlon race, you want to save your legs for the bike after the swim). I was not aware that my legs were playing such a big part in my swims. I will have to watch that from here on out. I think I do tend to kick more when I am getting tired...to subconsciously take pressure off of my arms and shoulders. I could definitely feel the burn in my shoulders this morning. It was wonderful!

I've still got spinning tonight after work. Yikes! That ought to be fun for my already tired legs. Then, weight lifting while my daughter is in martial arts later. Think I'll take it easy there, though. Pretty big day.

I am pretty sure I'm going to sleep GREAT tonight!!!!







Wednesday, December 05, 2012
This week, I've been dragging a little bit. I keep hitting snooze on my alarm and going back to bed. Monday, I was late getting in the pool so I only did a half swim (15 mins). Fast & furious 500m, which left me a little dizzy. Good thing I packed peanut butter on whole wheat...devoured IMMEDIATELY after that swim.

Yesterday, I literally rolled out of my bed at 6:15am and my spin class starts at 6:30...on the other side of town. Guess what? I still went. Bad. A*s. So glad I didn't skip that one...because it was a great workout.

So, this morning...I was bound and determined to make up the 15 mins I missed on Monday. I had planned a 45 min swim, rather than my usual 30 mins. That extra 15 mins was pretty rough. You might think it's because my body was not ready for it...nope, you'd be wrong.

In order to explain both the suckage of the final 15 mins of my workout, as well as lessons learned, I feel a change in format would be appropriate. Please feel free to read my mail...a letter I'm sending to one Mr. Brute.

Dear Mr. Brute,

You showed up in my lane when I just had 16 lengths to go.

First of all, how do you swim in gold chains? Why don't you take your jewelry off when you get in the pool? Don't you worry about it getting tarnished or ruined?

Secondly, I don't understand how it's possible, but as soon as you got in the pool and swam one length, I could literally smell and taste your cologne for the rest of my swim. How is that even possible? Considering, I don't have the superpower of breathing underwater?

Last, and definitely not least, why do you swim like a brute? Your crazy thrashing and flailing of your arms and legs created the biggest tidal waves I've ever seen in that pool. Do you know that you are wasting SO much energy and you could do a lot more if you'd just chill out? And, thank you very much, as I gently glided through the water and went to breathe over my shoulder, I was not greeted with pure, sweet oxygen...but, rather, an entire mouth and lung full of chlorine cologne water. You might have noticed me choking at the end of the lane if you weren't too busy parting the Red Sea.

Ahhhh, my apologies. This is so mean. Let's look at the positives...you showed up at a public pool at 7:30 in the morning. You did ASK me if you could share the lane (which is one of the most intimidating aspects of swimming in public, if you ask me). I clearly said, "Yes." So I suppose some of the blame goes to me.

And I suppose I should give you credit for doing what so many are too afraid to do. Even if you did waste energy with your chopping strokes, it's so much better than just rolling over in bed and sleeping another hour...or sitting on the couch for hours upon hours playing video games.

You know, I should apologize for my cruel assessment of you and commend you for doing something for yourself. And, hey...about the cologne, at least you care what you smell like. So many guys don't. Good for you.

Let's also acknowledge the fact that, when I actually do end up making it to a real triathlon, the swim will most likely be in open water with hundreds, if not thousands, of other athletes. And if the biggest worry I have is gulping water because of waves from other swimmers, I'll be in pretty damn good shape. Come to think of it, maybe you should accidentally kick me in the face next time we share a lane...you know....training and preparation for reality and all that.

I suppose we have a bit more in common than I care to admit. Listen, fella...you go out there and kick some a*s. I'll see you in the pool soon, buddy.

Your friend,

Leah






Friday, November 30, 2012
Back to your regularly scheduled programming, folks. Taking a bit of a break from the heavy emotional fare of the past two blogs. Today is all about training, yo.

Last night, I attended a one-hour spin class. It was the second time I've gone in deciding that I would not cheat on the resistance and would allow myself to feel the pain...because I know it will make me stronger rider when it's all said and done. It was SO difficult, but guess what? I lived.

About an hour later, I took my daughter to martial arts at the YMCA, expecting to do weights. But something strange happened and I switched it up at the last second and decided to get some cardio in instead (I was running about 1 hour behind in cardio this week, according to my training schedule and I reason it's easier to fit strength in at home or even just do body weight exercises on my own). Got on the treadmill and got a quick 2 miles in. Geez. This is the first night I've REALLY felt my workout in quite awhile. We're talking close to 1400 calories burned in a span of a few hours. WOW.

I realized when I got home that I needed to pack my gym bag because my schedule called for a swim early this morning. My body was absolutely spent...it took all my effort to pack that bag and not just say, "You know what? Forget tomorrow's workout...this was good enough." I had to remind myself that, after some restorative sleep, I would have more energy and that swimming is active muscle recovery so it would actually make my body feel better.

I really didn't expect heroics this morning. I figured I'd be lucky to get 30 lengths in (let alone my usual 34 lengths). That's when it happened...

I walked into that pool and was hit with the warm air and smell of chlorine and saw people already swimming laps and everything in my heart shouted, "This is my heaven." Instant relaxation and happiness.

It's hard to explain what happens in that lap lane. It amazes me what the human body is capable of. At the very same time that I'm counting laps in my head, I'm paying attention to every minute detail of my form and where every part of my body is supposed to be at all times, breathing at regular intervals over my shoulder....and I STILL have time to entertain my most secret thoughts over top all of that. Underneath the water is so quiet...all I hear is my breathing and, once my body begins to take over and get into its rhythm, I'm just alone with my thoughts.

This morning, I was so happy to be in the pool and to think the things I was thinking that I just kept swimming and never felt the need for a break. I did take one very short one at 20 lengths...to catch my breath and let the guy I was sharing a lane with get a bit ahead of me (I hate swimming side by side in a lane). But, otherwise...no breaks today. A first for me.

It occurs to me that I just started swimming in August and that was only 4 months ago! Remember how I was gasping for air for months? And how completely awkward and self-conscious I was when I started? It's incredible how far I've come. All of that has fallen away. Somewhere in there I found a rhythm for breathing and the entire puzzle clicked into place. Now, my focus of every swim is in relaxing and letting my body do its work.

And what was the result? 40 laps in 30 mins. 1000 meters. Personal record. Previous PR: 34 laps in 30 mins (850m). I completely tore up that old PR. I don't know what happened in that pool today (OK, I do...but, as I said...private thoughts).

I've said it before and I'll say it again...I never would have predicted that a cheap $5 pair of goggles from KMart would unlock my own personal heaven.






Wednesday, November 28, 2012
Wow, you guys. It's been pretty difficult for me to figure out how to follow that last blog I posted. Partly because it was one of the most honest blogs I've ever written and I felt a bit exposed and wasn't really sure how to recover from that. Truthfully, I expected a flood of judgment and lectures. While I did receive a little bit of that (comes with the territory in a public forum), I have been pleasantly surprised by the kindness in your hearts. I really can't begin to reply to everyone that has so deeply touched me with their loving words. Please know that I read every single comment and think deeply about them.

The impetus for this blog is the other kind of response I've been receiving. Allow me to step away from the divorce talk for a moment and use a different metaphor.

My friend, Andie Redwine, is a screenwriter and she made a film recently called "Paradise Recovered" (stream it free on Netflix!!!! It's SO good!) The film deals with religious abuse - it's the story of a girl very much entrenched in a religious cult, who through a series of events, finds herself alone with nowhere to go. Her boss (a philosophy student at the university and agnostic) takes her in and cares for her. (Like the story of the Good Samaritan) Throughout the film, we see Esther experiencing new things and embracing herself and her right to enjoy all the things that used to be "forbidden". Of course, she flounders...don't we all when we get sudden freedom? I won't ruin the end for you. Haha.

The reason I bring this up is this: after the film was released and it started making the film festival circuit rounds and began to win awards, there came so many letters and e-mails and comments from real life spiritual abuse survivors in recovery. This pleases Andie greatly, as most of the proceeds from this movie will go to Wellspring Recovery Center, a place that specializes in helping spiritually abused people become free. So, a "fictional" movie is changing REAL lives.

I feel my experience since I posted that blog has been similar. I am shocked and saddened by the sheer volume of responses I've received from so many of you that are currently at some stage of life that is similar to mine. The overwhelming idea that just keeps hitting me is: look at all of us hiding, pretending, wishing things were different. Everything looks beautiful on the outside. But inside things are so much more complex. There are so many sad people. If you guys knew how many there were...it is heartbreaking.

I don't have the answers to my own issues and I'll tell you I'm completely broken myself right now. But there is a very helpful exercise that my therapist is having me do...and I don't see how it couldn't benefit EVERYONE (whether your life is just the way you want it or you're in a more difficult place). So, thought I'd toss it out there...just in case it helps someone else.

The past couple weeks, we've been discussing the fact that it seems the reason I've been so unhappy for so long is because I've been living a life that isn't authentic to me. Other ways to say it: living a lie, pretending to be happy, propagating a facade (if you're a vocab nerd). You get it, right?

Yesterday, she pushed it further and asked me the hardest question I've had to answer in a long time...

When you imagine living a life that is wholly authentic to you and who you truly are as a person, what kinds of practical things do you see yourself doing in that life? In other words, think about what is TRUE to you.

I couldn't think of one thing. NOTHING! What the heck? How is it possible that I don't even know myself? It was really eye opening. After quite a bit of silence, I thought of one: hold each of my kids each day.

As we talked more, I began to think of more and, since yesterday afternoon, I have not stopped adding to the list.

Here's a sampling, to get your mind rolling:

If I were to live a life that is completely authentic to who I am inside, I would be doing these things:

Take care of myself in ways I haven't before: nails, waxing, haircuts, etc.

Get rid of my TV

Teach my kids the joy of reading

Read more about my business

Sit in silence and feel God's love and shut out all other voices

Spend time listening to music and connecting with it

Use my workouts as a way to build and express my inner strength, rather than as a way to run away from my problems and myself

Tell my kids each day that they are loved completely...no matter what happens

Take my kids outside and spend time exercising WITH them

Be present when I'm helping my kids with their homework - it's not just a pain in the butt task, it's valuable precious bonding time

I suppose that's enough for now. Once you get started, it gets easier. In identifying these things and actually doing them, I will apparently create a "safe place" inside myself that is my center of strength. Because it's fully ME. The idea that I can carry around a "safe place" instead of it having to be somewhere to travel to (whether physically or mentally) is kind of revolutionary for me.

I mean, when you think about it...it's everything we are being taught here on SparkPeople - find strength within yourself. Own your beauty and your strength. Dig deep and make it happen. Make your life what you want it to be with hard work and dedication. Some of that hard work has nothing to do with muscles or cardio capacity. Some of it is purely emotional. This is the side of my life that I've let go for so long...I've somehow lost myself (if I ever knew myself in the first place).

You don't have to be going through hell in your life for this to apply. All of us could use a reminder of who we are at the core...and what we need to do to remain true to that every single day.

So...when I say this...you understand that it holds so much more meaning than a trivial sign-off:

Take care of yourself today. You're worth it. And you're beautiful.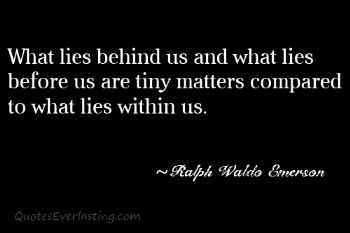 First Page
1
2
3
4
5
6
7
8
9
10
11 12 13 14 15 16 17 18 19 20 21 22 23 24 25 26 27 28 29 30 31 32 33 34 35 36 37 38 39 40 41 42 43 44 45 46 47 48 49 50 51 52 53 54 55 56 57 58 59 60 61 Last Page

Get An Email Alert Each Time LDRICHEL Posts