| | |
| --- | --- |
| | LDRICHEL's Recent Blog Entries |



Saturday, November 24, 2012
Well, I've stared at a blank blog box for days, even weeks now...longing to share all the lessons and growth experiences I've been going through...but couldn't decide if, when and how I should do so here.

After quite a bit of thought and consideration, I've decided it's time to put some words to this and put it into the digital abyss. Not necessarily for you...although it might indirectly help someone out there in a similar situation (that seems to happen a lot with my blogs)...but more for myself. I process things in my life via writing (in case you haven't figured that out yet).

This entire fitness journey that I've been on...this life that has completely changed who I am as a person...a big part of my sticking to it has been this blog. It's always great to get encouragement from you all...to hear an "atta girl" once in awhile and to feel some sort of responsibility for my actions (because people are "watching").

This...this is different. This is more a need for me to release things and process very complex issues...to state truths about myself and to figure out (as my therapist says) what is "authentic to me".

Before I share...there is only one request I make of you...if you know me on Facebook...please respect my wishes and do not comment about this over there. It's not that friends and family don't know and I'm not telling anyone. It's that my kids have not been given this information yet...if it goes on FB, I worry someone will mention it in front of them before I've had a chance to figure out how to explain things to them. Thanks in advance for your cooperation there.

If you read my blogs regularly, you have seen me reference many times the fact that my life has taken a turn for some difficult times recently. Many of you have messaged me and you have figured it out...but for the sake of clarity, I will just admit that my husband of almost 12 years and I are in the midst of a divorce. I will not go into specifics of why and you will find no angry rants on my soon-to-be ex on this blog. We have three beautiful children together and we will always be tied at the heart because of that. Even with the reality of separation in front of us, we have had some of our best talks ever these past couple of weeks...and we both agree that our friendship will weather all the changes that are to come for both of us. And we hope that this will help to ease the transition for our kids, at least a little bit.

What you will find here is my search to become the person that I truly am. My quest to understand what exactly is going on in my heart and how my fitness goals and career goals and parenting goals all come together and connect to bring meaning to my new life as a part-time single mom/part-time single gal.

Because of financial issues, I can't make any real moves for a few months...so I am faced with the very awkward situation of staying in the same house with my husband when we both realize that what we formerly had is over. As you can imagine, there is some tension with this...and a whole host of emotions to deal with.

I obviously can't explain everything in one blog. I'm sure things will play out over a series of them. I can tell you that I wasn't joking when I said my training is my escape. I have never put more of myself and more of my heart into my health as I have this past two weeks.

In some ways, I feel the more I push in my workouts, the more emotional release I feel when it's over. Swimming has been a safe haven, as I've mentioned it brings a feeling of tranquility and overall well-being in a time when I'm dealing with so many fears and unknowns, as well as intense feelings of failure.

Running and spinning and biking give me an outlet for any anger or conflicted emotions or frustration...these are disciplines where I can just push myself and really let it all out on the road/bike/treadmill...and then leave it there for a bit.

Weight training, although relatively new to my regimen, has quite literally been a metaphor for me...for how strong I currently am and how strong I am becoming...pushing through discomfort and getting that one last rep...it makes me stronger.

It has been 4 weeks since I officially announced my intention to go through with the divorce. It has been 3 weeks that I've adhered fiercely to this new phase of training.

My body has already been changing. I can feel it (everything is tighter...it feels smaller...I am stronger and more muscular) and I can see it (I can finally see a difference in the reflection in the mirror and on the scale). With this comes a brand new love for myself and a realization that I have what I need to achieve my fitness goals. I am becoming a new person.

Somehow, these simple physical changes have managed to seep into every area of my life...my career, my parenting, my relationships. It helps to remind me that I now have at least a small grasp on how my future plays out. And, finally....after so many dark years...I feel HOPE...that things could be different for me. That I could live true to myself...rather than living a facade.

A friend posted this on Facebook and it just seems so perfect right now...definitely brought tears to my eyes. It's something she found in a devotional on Psalm 23.

"It is in the valley where the most magnificent growth of your life will happen and it is there that the fruit of the Spirit will grow in lush abundance. May I just say it this way: In the valley where your heart was broken will be the place of your greatest harvest.

God wants our cups to run over not only when life is good and the view is spectacular; He wants our cups to run over in the valley of pain and in the desert of brokenness. God sets before you a table of blessing that will heal your broken heart and feed your hungry soul."

So, there you have it, friends. Now you know.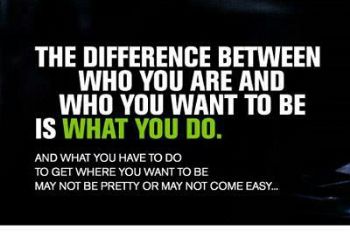 Wednesday, November 21, 2012
I went into the Prep Phase of training thinking it would be a piece of cake. I mean, I start off with 5 hours per week of training (this is based on a full year schedule of 300 hours) and gradually work up every 4-6 weeks to more hours until I get to the Build Phase before my A races, which will require 8.5 hours training per week.

So, this is as easy as it's going to get, folks. And if you know me...you understand that when I make a plan, I do it. No flaking out or quitting or whining. I'm pretty fierce and determined at this point.

I'll be completely honest, though, and say I have received a serious and bracing reality check in terms of the sacrifices that need to be made to fit my training into my schedule. I'm blessed to have some leeway with my work hours...but I strive to do my best in that arena as well and I don't like to stroll in at 8:30am every morning just because the pool opened at 7am and I had to squeeze in my morning swim.

So I'm in a period of flex right now...figuring out what works and what doesn't. I suppose Prep Phase is perfect for that kind of thing. I've figured out that the time my daughter is in tae kwon do at the YMCA on Tues and Thurs nights is the perfect time for me to do my strength workouts. As I have been doing for months, I am pretty much just getting up at the crack of dawn to get that cardio in (although, I've added ONE spinning class at 5pm on Thursdays...because I just love the instructor).

In a little over a week, I will push it up to 6 hours per week. I plan to add a spin session each week and add more swimming. So, it will look like this: 3 spin classes (one hour each), 2 strength sessions (30 mins), 4 swim sessions (30 mins). That's a lot, guys.

But, here's the thing. I have a goal. And I WILL achieve it. There is no other option for me right now. You know my world is spinning and things are falling apart. This is what I can control right now. In therapy, my counselor has been telling me to find what is authentic for me. I've spent a lifetime figuring out what everyone else wants FROM me. I have never centered on what I would like for myself.

There are people in my life right now that find me to be selfish and don't approve of choices I am making. They would say to me, "You will never be happy with these decisions you are making. You will not move forward in your life by doing what you are doing. You will never escape your current issues."

To them I can only say, "Watch me."






Thursday, November 15, 2012
So, the title is misleading because I haven't. But...after reading this article this morning (which literally left me in shock, it was THAT good)...I am going to.

It's a quick, but powerful read and I honestly think it's essential reading for any mom of young girls that is working hard to take care of her body.

offbeatmama.com/2012/11/telling-daug
hters-im-beautiful

Honestly...I can't stop thinking about this. All I have to say in response is...WOW.

It's going to take some time to work through all the implications of this piece.

I hope you enjoy it as much as I did.





Tuesday, November 13, 2012
Hey, loyal SparkFriends!

Thank you so very much for checking in with me and leaving me such kind and wonderful messages. I apologize for dropping off the face of the SparkPlanet. Yes, I've been out of town with work and things have been busy. In addition, I'm dealing with some pretty big changes in my life that have left me on a rather difficult emotional roller coaster over the past couple of weeks.

I can't go into detail right now (but I will be able to eventually...patience). I will just say this: I'm on track with training. Took a 2-mile bike ride with my 7 year-old on Sunday because it was 70 degrees in Indiana in November...WHAT?! She actually taught herself to ride a 2-wheeler JUST so she could ride bikes with Mama on the trail. Such a precious little girl!

Yesterday, I had my first swim in quite some time (since just after the half marathon). It was EXACTLY what I needed!!! It just felt so wonderful and natural and I could have stayed in that lane all day...but, alas, had to head to work at some point. I feel like swimming brings me to a place of tranquility...even moreso than running. I posted a FB status yesterday that said, "Something about putting on the suit and getting in the water causes all the fear, shame and despair to just fall away, even if only for half an hour. *SIGH* This is my therapy."

That was actually a lie, though...cuz I am seeing a new therapist for a first visit this afternoon. Haha. Hey...we all need help. And, with what I'm dealing with now...I need some real emotional help...someone just for ME! There is no shame in that, friends. Best part is...I'm only $130 from my deductible, so after this first session, it's pretty much free. That was a sweet little gift from God. I had no clue I was that close on my deductible!

This morning, I had my very first 6:30am spinning class. It was wonderful. And...truthfully, another chance to zone out and just forget the world. So, you see...I'm using my training as an emotional and mental escape. It's time dedicated just for me...time where I can just stop worrying and crying for awhile. Time to build what is strong inside of me...physically, mentally, and emotionally. THIS is what fitness is about! Forget the stupid scale! It keeps me sane!!!!

My Prep Phase of my training year is in full swing and that means 5 hours training per week until December, when the hours increase a bit. I've rigged it so I'm getting some swimming, spinning, and weight training in. My body will be so thankful after a few weeks of this. I'm very thrilled about this.

Plus...the schedule and regularity of it all is going to help me through all that is going on in my life.

I'm so glad I started when I did...so that I'd be addicted to health at this point, when everything is hitting the fan. Why? Because, if I would have been a "newbie", all of this would have been one huge excuse for me to give up. But, instead...being somewhat "seasoned" with working out and making healthy choices, it is one of the key things that will pull me through.

I don't know about you guys...but I think that's pretty amazing.






Monday, November 05, 2012
My dear friend, SNEVIL1, just got into the 140s for weight. I made an off-hand comment that she is at my goal weight and I still feel like I have SO far to go. She looks and feels amazing and I'm so proud of her.

She's a math teacher and she had a quick response to my comment, which completely made my entire day. WOW. Thanks for the perspective, friend.

Thought I'd pass it along to all of you as well. You guys are making miracles happen every day, you know.

"Don't think about how far you have to go... think about how far you have come. You are a runner! You ran a freaking half marathon!

Let me hit you with some math.... in 2011 1.6 million people completed a half marathon. It is the most popular running event in the US. However, there are 314,712,000 people in the USA (as of Oct 1, 2012). That means that only 0.508% of the population has done what you have done. LESS THAN ONE PERCENT of the people in the US have accomplished what you have accomplished.

However, you may be thinking- Sara, you are being dramatic. What about babies? Ok fine... about 20% of the population is between the ages of 0-14. So that means there are 251769600 people in the US that are 15 and older. That still means only 0.636% of people 15 and older have done a half marathon. Still less than 1%.

Say you want to be really picky and exclude older people (even though we know a lot of older people run). We will be so picky to say that we are only going to include people 15-64 years old. 67% of the population is in this age group. That means that 210857040 people are between 15 and 64. That still means that only 0.759% of people in this group have done a half marathon. STILL LESS THAN 1%.

You are incredible! Look back at your old pictures and see how far you have come. You are an athlete. You have accomplished goals. You are fierce. You are doing things you never thought possible and have overcome so many obstacles. Yes, you have farther that you want to go... but you are now part of the elite. No one can take that away from you!"






First Page
1
2
3
4
5
6
7
8
9
10
11
12
13
14 15 16 17 18 19 20 21 22 23 24 25 26 27 28 29 30 31 32 33 34 35 36 37 38 39 40 41 42 43 44 45 46 47 48 49 50 51 52 53 54 55 56 57 58 59 60 61 62 63 Last Page

Get An Email Alert Each Time LDRICHEL Posts