| | |
| --- | --- |
| | LDRICHEL's Recent Blog Entries |


Wednesday, October 31, 2012
So, I've been talking a bit about my next year's training plan, which spans 52 weeks and takes into account several different phases of training throughout the year (Prep, Base, Build and Race Phases). A lot of you have been surprised that I would plan so far out. And some have had questions about this.

I did not come up with this training plan on my own. Not at all! This is a plan carefully researched and laid out by triathlete, Joe Friel, in his book "The Triathlete's Training Bible".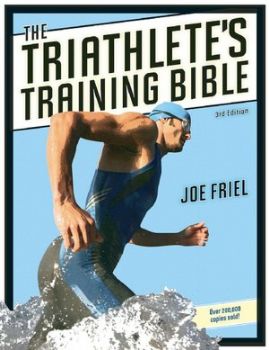 If you are at all interested in triathlon, this book will take you through every aspect of the sport that you can possibly imagine. And Joe devotes two entire chapters to meticulously laying out HOW to set up a 52-week training program (tailoring it to your own personal lifestyle and training limitations). I simply went through the chapters step by step and this is the training plan I have designed (I'm sure you can't see details...but you CAN see that it is well thought out and lays a great foundation for a racing season).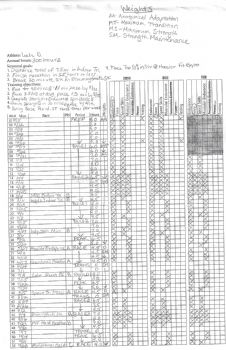 Once you get past the complication of laying it all out, it's really quite simple. Each week has a number of hours assigned to it. You simply train for that number of hours. There are smaller areas of focus (i.e. endurance, muscular strength, etc). But, as a beginning triathlete, I choose to focus on getting the training done....that's most important. My ONE AND ONLY focus this year is going to be ENDURANCE. If I CAN add the extras, great. If not, I'm not going to worry about it this year.

Anyway, I'm very excited to start this plan next week. As I've said before, my Prep and Base phases will consist solely of weights/strength, spinning and swimming. Basically, I'm looking to drop some serious weight before I jump back into run training.

I'm sure there will be a lot of bumps and bruises as I work through this first season. But, at least I have a specific and detailed plan, which I can replicate next year and tweak to perfection.

Have I mentioned I'm SO excited??????





Sunday, October 28, 2012
Hey Sparkies.

So I haven't been around much the past week or so. I had a terribly busy week at work...just got back from Austin and now getting ready to turn right around and head to Denver in a week for another conference.

In addition, I've had some pretty rough stuff going on in my personal world. It's the kind of thing that has been lurking for years, but suddenly attacks out of what seems like nowhere and leaves you for dead. And you're kind of left shell shocked and basically putting every last bit of effort into doing the basic things like...you know...breathing. And going to work and stuff. So, I've been off the grid. Sorry for that.

Hope y'all are doing well. Make good choices this week.






Thursday, October 25, 2012
OK, I lied. I said I was going to take two full weeks off from working out, in preparation for my next phase of training. I figured, my body could use a good rest before I start next year's Prep/Base phase of training.

But, the thing is...I can't NOT work out at all! It is more than just a calorie burn for me now. It's not about vain things like size and weight anymore. It's my stress relief. It's my (sexual) frustration/tension release. It's my place of serenity. And, with a week like I've had at work...I just couldn't hold out any longer.

So...I swam. Yesterday and today. Yesterday was a bit of a struggle. First time back in over a week. Got it done, but it was tiring.

But this morning...something came together and it was...heavenly. I FINALLY got the breathing down, so I don't feel like I'm gasping! Guys, it was like every single element (stroke technique, breathing, lap time, body extension) came together for a perfect gold standard swim. I got out of that pool and I felt AMAZING!

That's when I realized...nothing hurts! No osteoarthritis pain tweaking at my knee or ankle. No tendinitis issues. At this very moment (just 5 days after my haphazard half marathon heroics), my body feels perfect and there is no pain.

Why is this exciting? Because...in a week, I'm about to start a comprehensive, exquisitely planned 52-week training plan designed to prepare me for next year's racing season. The first 3 months Prep and Base Phases (November - January) do not include ANY weight-bearing training. It is simply this: swim, spin (bike), weights. Repeat over and over. A lot.

This is when it hit me...yes, this is about so much more than vanity...but can you IMAGINE how much weight I could lose in the next 3 months?! This thought had me absolutely giddy.

Honestly, I couldn't care less about the number on the scale anymore. I'm actually looking forward to the weight training, to tighten up some of these areas. Lately, I've been enjoying the rewards of the past 5 months of hard labor I've put into this lifestyle - things like confidence, joy, sexiness and an overall feeling of peace. To know that these will only increase and that there are other things like this waiting for me that I don't even know about...I could just about squeal from the anticipation.

I never thought I'd utter the words "training plan". I never imagined I'd sit down for HOURS and lay out my next 52 weeks of workouts and races. I can't believe how much has changed in such a short time. I can't believe how much I've changed. This loving myself thing is so new.

What has changed in your own life that is shocking/makes you excited for the future?






Monday, October 22, 2012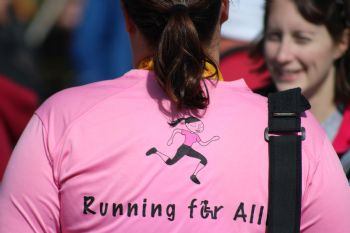 Well, I landed safely in Indianapolis at 7:30pm on Friday night. Drove straight to the YMCA to pick up my race packet for the next morning's half marathon. We stayed with my sister overnight, since she only lives about 15 mins from the race site. Had to wait for my husband to bring the kiddos to her house, though. I tell ya...after a full day of travel, I was ready for bed by 9pm. I would have gone too...except that I hadn't seen my kids in an entire week and I knew that me being in bed when they arrived was not going to fly. So...night before the race, I wasn't in bed until 11pm. Great prep.

Speaking of great prep...let's remember that I hardly worked up any mileage before this race because of pain in the a*s injury diagnosed as non-weight bearing in August...then osteoarthritis flare-up in my knee shortly thereafter. I am not exaggerating when I tell you my only training for this half marathon was swimming and a little bit of biking. The longest distance I've ever run is 7 miles. Add to all of this the fact that I was in Austin for business all week...and I was not in any way prepared for this race. No easy night in the hotel beforehand with clothes all perfectly laid out. No...finding all my race gear in my mess of a suitcase from Kuali Days was an adventure in itself. I was beginning to wonder what I was thinking in going through with this.

Race morning was super annoying. The race instructions said that all runners should be parked no later than 7:30am because roads would begin to close after that point. Race start was at 8:30am. Guess who wasn't even in the car at 7:30am? You could say I was frantic. Or use other words.

We got to the race site, I pretty much ditched the fam and headed off to my starting corral. Good thing, too, because I had to walk about a mile to get there. At least I got a warm-up! Haha. Realized at the start that I left my cell phone in the car. Had a minor panic attack because I'd told my family to stay in the car and stay warm for as long as possible...and realized they were going to miss the start of the race. Also, I had no clue how I would find anyone afterwards.

That's when I finally grabbed myself by my mental shirt collar and shook myself and said, "Leah. STOP. You've GOT to stop this! There's nothing you can do now about the phone or when the family arrives. Drop that stuff and focus. You have to pay attention to this race. Right NOW."

Well, that worked. I breathed a huge sigh and let my worries and annoyances from the night before and the unorganized morning fall to the ground and I turned my thoughts toward the task in front of me - 13.1 miles.

Before I was ready, the race was starting. They were releasing each corral 30 second apart to prevent overcrowding of the course. I was in the 7th corral. That was quite a bit of anticipation and inching forward to the starting line. Plenty of time to feel more nervous than I've ever felt in my life. But I thought, "This is special time just for me. It's a beautiful course and I am going to enjoy it!"

Oh man, you guys, the course was SO gorgeous!!!! I've never seen anything like it! I ran the first two miles easily (no pain at all) and felt WONDERFUL. First water station and I didn't feel like I needed to stop, but I told myself that it would probably be wisest to walk earlier than I thought I needed to and walk MORE OFTEN than I thought I needed to. Just 2 miles in is awful early to feel confident.

I walked a bit, but I just felt so good and the day was so beautiful and my tunes were so great...I fell back into running before I knew it.

You know...running for over 3 hours brings with it a LOT of time to think. And I had a pretty good time out there entertaining myself. There were many times I laughed out loud because of a song or some absurd thought I was having. I'm sure people thought I was nuts.

I played mental games with some of the songs I listened to. There is a Daft Punk song called "Teachers", with a pretty sweet beat and they list all the DJs that have influenced their music. I did this little thing where I would flash a picture of one of my running inspirations up in my mind whenever they listed the name of a DJ. It was a lot of fun and I thought of almost every single running buddy and friend I know. It was very motivating.

Around Mile 6, I thought I might hit the wall. But then I turned the corner and saw the sign that said "Mile 7". I realized that, as soon as I passed that sign, I'd be in personal record territory. It was just the boost I needed.

Shockingly, the best song of the day was by Miley Cyrus in Mile 6. Generally, Miley's music annoys the crap out of me when I'm running...but the words to this song were so perfect and I hadn't heard it before. It's called "Liberty Walk". You should check that one out. Perfect running song!

I met a lovely lady along the way and we walked and talked quite a bit in Mile 9. She was such a sweetie...but she left me in the dust when I started to cramp in my calves at Mile 10.

All I can say about Miles 10-12 is that they were...difficult. I've never experienced calf cramping before...and my quads were just worn out. Never experienced that either! The freakiest part about all of this is that my knees and ankles were JUST PEACHY. Freakin' OF COURSE! Haha.

At Mile 10, I remembered that my entire family and some very dear friends that I haven't seen in years were waiting for me at the end of the course. Allison, who I had dedicated this race to in the first place, would be there for me with her husband and her mom.




My best friend in college, Karen, who designed our shirts, would be there with her entire family. And my own family as well. At this point, I had no doubt I'd finish, but wasn't sure how much more running I could do. I found another buddy in Mile 11 and we were in the same boat physically. We encouraged each other along...and she actually got me to run the last 0.25 miles. When we got to the end, I suddenly remembered that we were about to get a medal! I don't get it, but this was what got me to run! haha. I also realized that this was the very last mile I'd run this season...that I would not run again (according to my training plan) until February...and, right then and there, I decided to override the pain and take in every moment of this final mile.

Then I saw my Mom, running along with me and shouting, "You can do all things!" I yelled out to her, "I want my Mommy!!!" Haha.

When I crossed the finish line, my kids were screaming into the microphone and shouting about how proud they were. I barely noticed my calf lock up. I saw Allison from the corner of my eye and I just ran to her. We hugged for a long time. I was sobbing all over her (poor girl) and I couldn't even tell you why. She looked so beautiful and I was hurting so badly. She really gave me the strength to get through it. Deep down, I realized...I might be in pain, but at least I can feel pain...what a gift from God.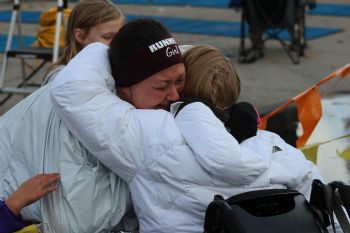 There was quite a delay as I visited the medical tent and waited for what seemed like forever to get stretched out in the sports rehab tent, but when all was said and done, I finished in 3:11:18. My goal was less than 3.5 hours. I was thrilled with that!!!!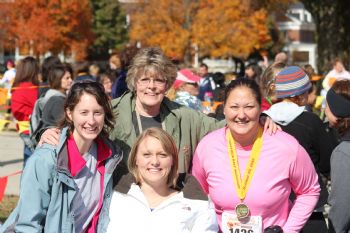 I will say this...swimming and biking WILL translate to running in the fact that they will give you the endurance you need to finish the half marathon distance. However, not building the proper mileage beforehand comes at a price. That price is: the comfort of every single muscle in your body for 3 days. I really can't even begin to describe to you the pain I was in just after the race and all day yesterday. Let's just say it was to the point where I questioned my future races.

I had a gentle recovery swim yesterday morning and a jacuzzi soak, which helped me a bit. Lots of ice and ibuprofen and some magic sleep and I am doing much better today.

I don't know how I feel about this experience. I've been trying to emotionally process it and I just can't. I feel like I'm still in some sort of shock or something. The past week was such a whirlwind with work and travel and race. I didn't have the time to take everything in the way I would have liked to. But I will tell you this...on that course, I had to go deep. And I drew from every beautiful and good thought I could think of to will myself to keep going.

I thought of every passion and love in my life...family, friends, church, job, spouse, and a few others. They were the only things that kept me putting one foot in front of another. It was so very long. It was so very hard.

But it was beautiful.





Sunday, October 21, 2012
FRIDAY, OCTOBER 19

Sitting here in the Atlanta airport, headed back to Indianapolis, I can look back upon the previous week and judge it to be a smashing success – not only for our Kuali community, but also for myself personally. Aside from questions about my triathlon training, the question I am asked most often is "what exactly do you do?" This is always hard for me to answer in a succinct way – not because I am so knowledgeable in the technical aspects of my business, but because the organization I work for is something quite special…and like no other model I've ever seen before. If you usually read my blogs for workout inspiration, you might be bored with this one. I thought about apologizing…but, unfortunately for you, I don't apologize for anything I am passionate about.

As someone untrained on the technical side of software development (I majored in Communication), I understand the necessity to explain the basics for those new to the Kuali Community. Without the basic building blocks, you won't understand a word of this blog.

So, let me lay it out for you. I work for the Kuali Foundation. Contrary to how the name sounds, our work has nothing to do with koala bears…sad to say. Kuali is a community of universities and commercial organizations that collaborate and work together with pooled resources (both money and software developers) to create software specifically for higher education. If you've ever worked in a higher education environment, you know how different it is from the corporate world. In fact, most university workers I speak with have chosen to leave the corporate world for a university setting. Because it's THAT different!

Currently, there are 8 Kuali software projects in varying stages of development and sustainment. Some of these include an HR system, a Research and Grants Administration system, a Financial system, and more – again, all of these specifically built to meet the incredibly diverse needs of a university/college environment.

I work for the Kuali Foundation, the non-profit legal entity that handles all the licensing, administrative, coordination and financial needs of all 8 software projects. Each project has their own governing structure, funds, Board of Directors, functional and technical councils and coders. The Foundation is made up of 4 employees [my boss (the Executive Director of the Foundation), myself, an Accountant, and an Infrastructure Specialist]. That's it.

Together, we (the Fab Four) handle all the "business" of the projects. Things like Membership Agreements, Invoicing, Reimbursements, Communication, Event Planning, and so much more that you really don't want to read about. I am the Fiscal & Administrative Manager (and pretty much personal assistant to the Executive Director, who answers to the Kuali Foundation Board). I serve as agenda and minutes keeper for several of the project boards and handle most of the administration for the Foundation and a small part of the accounting.

As a community that collaborates on software development, most of our meetings are virtual via conference call or Skype. Kuali recognizes the importance of working together face to face, though, and therefore, holds two events per year for face-to-face meeting: Kuali Days and the Kuali Community Workshop.

Kuali Days is an outward-focused event, designed to share information on all of the projects with institutions looking for an affordable, valuable software solution for their campus. After the actual "Kuali Days" (2-3 days), we have internal community meetings (Project Boards, Development Teams & Councils). It's a LONG week of sessions and meetings and networking. It is exhausting. And it is invaluable for team building and vision casting within our organization.

In order to explain why this week was so special, you need to know what went down for me last year at Kuali Days 2011 in Indianapolis, IN. I had only been on staff for 3 months. At that point, I was still very unfamiliar with the software projects and felt lost in a sea of acronyms and geek speak. I didn't know anyone, which made socializing difficult (and socializing is such a huge part of these conferences). Because of my position within the Foundation, I felt a bit lost at Kuali Days. On the one hand, there were all these project team get-togethers and dinners…but I wasn't part of a project team. You'd think I'd hang out with my boss all the time, but she kind of runs in higher class circles than I do at these things…so I wasn't really a good fit there either. (Special Note: She would never say that this is the case…and, with her good heart, she would always welcome me as an integral part of the organization.) The perceived lack of importance was completely MY issue last year. In summary, it was a very long and very lonely week for me.

Still, in the midst of this new paradigm of "lonely in a crowd", I was drinking from a firehose in terms of learning about all the software projects and how they operate. As I sat in those presentations and meetings, I was floored by the level of intelligence displayed from every single one of my colleagues. It occurred to me, "Holy cow. I work with GENIUSES!" Not just one or two, but HUNDREDS!!!! This look at my colleagues was so eye opening for me and so inspiring. And they weren't just super smart, they were all SO KIND and friendly and down-to-earth. You know how you have a few people you really like at work and the rest are just so-so? Well, it's the opposite with Kuali. I like them all! There really is a COMMUNITY feel…like we are a strange, nerdy, wonderful family. There is a real sense of "we're all in this together".

When I felt this vibe from the people in the community, I was hooked. I "drank the Kuali Kool-Aid", as they say. It was last year when I realized that I had finally found my forever career. I decided that this was a place I could stay for the long haul…no more looking around the next corner for the next job in the next industry. This is a place where I feel inspired and passionate about the growth we'll see in the years to come. That is a feeling that I can't wholly express. It was quite a significant moment in my career and it is this feeling that keeps me going through those inevitable awful days at work.

Going into this year's Kuali Days, I had fears that dated back to last year. Mainly, fears of networking (you know, we all have to start somewhere and this networking thing is so new for me) and feeling insignificant or lost/out of place in the pool of genius. Essentially, it was a confidence issue if I'm being straight up honest. Going into this Kuali Days, I wanted to grow in the area of networking and to have a purpose for being there besides just taking notes for the Board Meetings. In the months leading up to this conference, I pieced together a plan of action and continued to try to figure out what my purpose would be at Kuali Days.

I volunteered to be a Newcomer Ambassador. I did this with some level of anxiety. As I've said before, I have no technical knowledge to bring to the table. At all. It was during this Newcomer Reception that I realized that, because of my position in the Foundation, I know almost everyone. As such, I could help the Newcomers get connected easily with their assigned Ambassador. And my assigned newcomers would get no technical help from me, but I could most certainly put them in touch with the key person in their project of interest. This is when it clicked for me – my niche in Kuali is to be a Connector between the Foundation and Projects, and to represent the Foundation out among the projects. When I think back, I realize that my boss told me this in my initial interview. But something just didn't click until this week.

Once I finally recognized and understood what my function was, I took off with flying colors. I sent a text to my boss that said, "I've been networking my a*s off (literally…when you focus on people and listening, you don't have time to stuff your face). The pleasant surprise is: I LOVE it! I love representing this amazing organization and who knew I'd actually be good at it?" She replied with a simple, "Me."



Because our community is growing in such tremendous ways and so many of the projects are at such critical and exciting points in their development, I can't help but be thrilled to see what the future holds for Kuali. In addition, having a renewed perspective on my place within the organization makes me want to do more than I've ever done to please this community and help everyone connect and get plugged in, in much the same way I have been able to get connected. What an exciting time for all of us! The air at this Kuali Days was electric! I certainly never would have thought my "dream job" would have anything to do with IT. I feel rather blessed to have somehow stumbled upon this unique community and look forward to discovering more layers of this organization.

Hi. My name is Leah and I love my job.



First Page
1
2
3
4
5
6
7
8
9
10
11
12
13
14
15 16 17 18 19 20 21 22 23 24 25 26 27 28 29 30 31 32 33 34 35 36 37 38 39 40 41 42 43 44 45 46 47 48 49 50 51 52 53 54 55 56 57 58 59 60 61 62 63 Last Page

Get An Email Alert Each Time LDRICHEL Posts