| | |
| --- | --- |
| | LDRICHEL's Recent Blog Entries |


Sunday, October 14, 2012
They are not kidding when they say "Keep Austin Weird". I have to admit, guys, it's rough not to stare at a person (or multiple persons) that have piercings literally covering their ENTIRE faces! And, yet, you wonder....isn't that WHY they do that? So people will look? I don't know. I am just a Midwestern nice girl who doesn't want to be rude. And yet I want to stare so badly...

So, as you've gathered, I made it to Austin. Yesterday was Airport Day and it wasn't the funnest. I mean, I love to travel. I really do. But, something about airport air and airport food and turbulence and kids throwing up behind me in line and sharing a shuttle with a group of sweaty software developers leaves me just feeling sick. I was so bummed that my headache did not go away last night so I could watch my friends finish their IronMan World Champion race. Stupid Hawaii. Stupid 5 hour time difference.

The good news is...I slept for 8 hours uninterrupted and it was GLORIOUS!!!! Had breakfast with my team this morning and now have a couple hours of me time. I went for my first swim in this beautiful 45-ft saltwater lap pool (with jacuzzi attached, of course - this IS the Hilton!)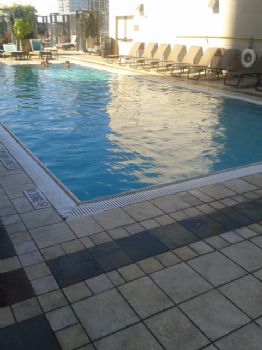 Of course, I met a nice fellow triathlete in the pool. We did laps together for awhile and chatted it up in the hot tub. He is from Canada and is here for Austin City Limits Music Fest. He's been doing tris for 2 years and, like me (and so many others I keep meeting), he taught himself to swim from YouTube! Ha!

The pool is on a rooftop deck outside and, at night, there is an absolutely gorgeous view of the Austin skyline. I'll snap a photo tonight (after yesterday's airport adventure, my cell was so low on battery, I couldn't quite get a pic). During the day, though...I'm gonna go ahead and admit...the city (at least right around this area) is not attractive or pretty at all. I've heard it's beautiful up by UT Austin, though. But I haven't been up that way. And I won't be...until at least Wednesday. Back to back meetings from now until Wednesday.

Just going to get ready now and I have one meeting this afternoon (a short 3-hour one), so that's not too bad. Maybe since I don't have Airport Sickness anymore, I might go out with some folks tonight. We'll see.

More to come, friends...Kuali Days is just getting started and it's going to be a GREAT one! I can feel it in my bones!





Thursday, October 11, 2012
I've never done this before on my blog, but I thought today was a good day to bring back an old blog I wrote back in July.

In just about a week, I'll be one sleep away from my first half marathon. And, just in case you jumped on the LDRICHEL bandwagon late, it's important to me that everyone knows WHY I am doing this race...and who it's dedicated to.

Here is a link to a blog I wrote about an inspiring friend, who WILL be at that race when I cross the finish line. I hope to go straight over to her and sit right in her lap!

www.sparkpeople.com/mypage_public_jo
urnal_individual.asp?blog_id=4968535

We made some shirts...and, of course, I'll be wearing one. Here is the awesome design that my best college buddy (who will also be attending) came up with: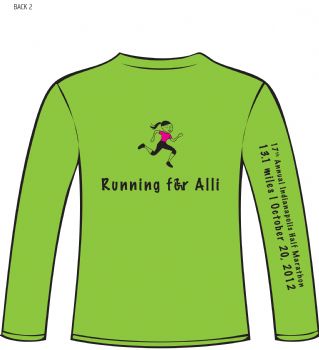 Had a little snafu with the printers...so the design will be on a gray shirt (not green) and actually, my tek shirt for the race is pink. Perfect for this month...AND the fact that I'm a Sweat Pink Ambassador now. Ha! It'll match my shoelaces!

I'm getting pretty excited. But, first...to tackle my Austin business trip. Excited about that too!






Wednesday, October 10, 2012
So, today was weird. If you know me well, you might know that I have a thing where my body kind of naturally wakes up between 3am & 4am every morning. I generally lay there wide awake for a bit and then fall back asleep.

This morning, I woke up at 4am and my mind started racing. I started to worry about things and the stress of this next week or so started to creep in...and, well, I was AWAKE. I had originally planned on going to the Y to swim at 7am this morning. But, I switched up my routine and decided to just get up and go. Doors open at 5am and I figured I could maybe sneak an extra 1/2 hour on the elliptical (because it's less crowded so early). There's a 30 minute limit.





In case you wondered, there IS a line of people waiting outside the YMCA at 4:45am waiting for the doors to open. I counted 14. Geez....FREAKS.





Got in, got on the elliptical. Did my hour. All done before 6am. I was feeling GREAT! At the same time, I was driving away and thought, "It feels like I didn't even work out. It feels like it didn't even count."





That's when Inner Jillian (IJ) shouted at me, "LIKE IT DOESN'T EVEN COUNT????? Wait a second...wait. Remember the first time you used the elliptical?"

ME: Yeah.

IJ: How long did you last that first time?

ME: Uhh...5 minutes.

IJ: Yeah...you're right. Doesn't even count. Psssh.





Well, you know...the day went on and work happened, etc etc etc. Legs started to feel this morning's workout eventually. Feeling awful stiff now. Definitely going to eat my words now! Haha. Definitely counted!!!!





And around 3pm, as I was doing the most awful tedious website proofing work (click a link, document the result....read EVERY single word of a 50 page website and scan for typos...omg....it's AWFUL!!!!!), I started to feel pretty darn exhausted.





It was then that I second-guessed my choice to get up at 4am! Haha.

Luckily, my little boy JUST came by and said he is getting sleepy and is ready for bed (it's only 7:45 and he had a nap today!) THANK GOD!!! I am more than happy to take him to bed (and get to go to sleep early).





Plus....you know...I wanna be in the pool no later than 6am tomorrow.









Monday, October 08, 2012
This week, I feel like this...




Maybe you didn't get that metaphor. Here's another: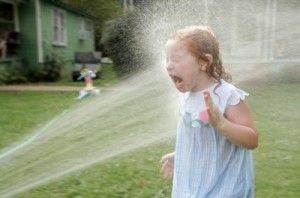 Still confused? Here's a likeness of me: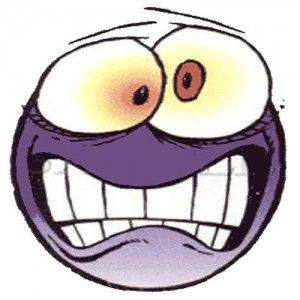 My bad, that doesn't look like me. This is a little closer: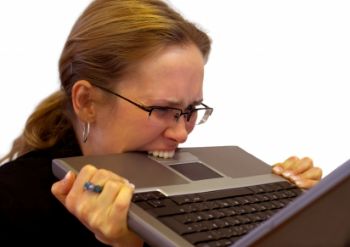 My only hope comes from realizing that, on Friday afternoon, I get to be here doing this:




AAAAAAH, one solitary moment of bliss. Then....this: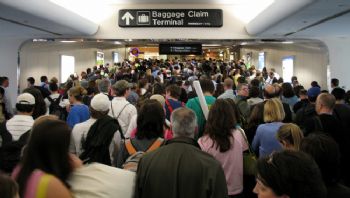 All so I can arrive and work my butt off for a week here:





But...you know what's awesome? After that's done, I get to do this: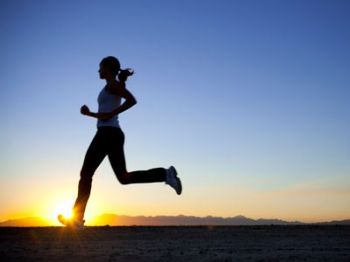 Along 13.1 miles of this:




And then I'll get to collect this: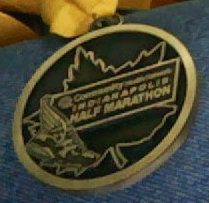 Then, a party with close friends and family to celebrate. Could there BE a better way to cap off the busiest weeks of my professional year? I think not!





Friday, October 05, 2012
I had another rough start this morning. Alarm sounded and I had about a 5-minute inner battle about whether to go back to sleep or get up and work out, as planned. I reasoned, "I worked out yesterday, so I'm good. I can sleep a bit more today." But then thought, "Yeah, but you felt so awesome after yesterday's workout. Why wouldn't you want that again?"

Somehow, I got up and went. Swimming again. You might as well get used to it...I have planned the next 52 weeks of training and the Prep/Base phase is going to consist almost exclusively of bike/spinning, swim and weight training. No weight bearing for this chick until February.

Got in the pool and, once again, didn't want to do my swim. AGAIN, it took me TWENTY lengths to even want to be there.

But today...today...would be a special day. (The best part about regular workouts is that you never know when these days will come around. It's ALWAYS a surprise when you hit a breakthrough.)

Today, I planned on my typical 30 lengths in 30 minutes. Was right on schedule. As I've mentioned before, my biggest issue is breathing. I frequently stop to rest (usually every two lengths). The most I've ever gone without stopping is 4 lengths.

This morning, I thought to myself, "Leah...just relax and stop tensing up your body. If you think about it, your body feels just fine. There are no rules...you can breathe as much as you want. Who is stopping you? This stopping every 2-4 lengths is 100% mental. You can beat this right now."

At 20 lengths, I had 10 more to go...just 5 full laps. The most continuous laps I've swam is 2. I challenged myself to swim my last 5 laps/10 lengths without stopping. Slow and easy, Leah. Slow and easy. This is a "cool down".

So, I did it.

Yep. But I didn't just do 10 lengths. I still had 3 minutes left after 10 lengths. So I did 4 more lengths. (That's my personal best - 34 lengths - the past two workouts in the pool, I've done 34. My personal best has become everyday normal!)

So, yeah...swam 14 lengths without stopping.









First Page
1
2
3
4
5
6
7
8
9
10
11
12
13
14
15
16 17 18 19 20 21 22 23 24 25 26 27 28 29 30 31 32 33 34 35 36 37 38 39 40 41 42 43 44 45 46 47 48 49 50 51 52 53 54 55 56 57 58 59 60 61 62 63 Last Page

Get An Email Alert Each Time LDRICHEL Posts