| | |
| --- | --- |
| | LDRICHEL's Recent Blog Entries |



Friday, September 28, 2012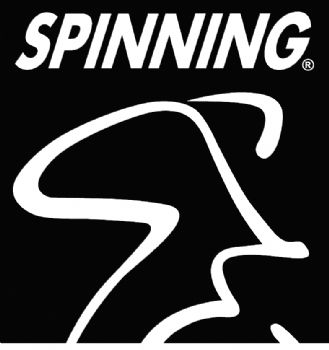 Yesterday, I took my first spinning class. So, listen...here's how it all went down, folks.

Last Saturday, our city had a Wellness Palooza (super cool...I LOVE to see cities really focused on health, but that's beside the point) and I stopped by the Urban Cycle booth. Apparently, they are the ONLY spin studio in Bloomington, IN. This is so strange, considering Bloomington is a Mecca for cyclists. Ever seen "Breaking Away"? Yeah...that's HERE. Literally. Filmed in Bloomington. Indiana University has Little 500 every year, which is a huge bike race and it's a pretty big deal.

Anyhow, I met one of the spin instructors at the booth and he was so passionate about his class and so kind to us (like we'd been friends for years) and not at all judgmental or snobby. And suddenly it hit me that he was the perfect man for a dear friend of mine! I texted my friend immediately and said, "I found the perfect man for you."

After some Facebook magic, I managed to alert the instructor to the fact that I'd be bringing my friend with me to class on Thursday, while simultaneously getting my friend to pay for me to attend the class. Ha! Genius.

Yesterday, my buddy picked me up and we were off. We were both very nervous...obviously, friend was more nervous than me. Instructor was very professional (and very cute, btw). Friend was super impressed. I sincerely hope it works out for them because they really seemed to hit it off (we stayed after for about 10 minutes just chatting).

OK, the class. *SIGH* The class. It was like nothing I ever experienced before. SWEAT. Let's just say my wicking shirt never wicked so much! Holy MOTHER, that was hard! But also fun! I think??? There were a lot of special moves, like jumps and 3rd position, that my body simply isn't ready for yet (I didn't know it was possible for quads to burn that way!) but I never quit. Not once.

My bike kept on wobbling during the standing portion. I assumed it was because I was the heaviest one in the class, so the bike couldn't handle my weight. I told Instructor about it afterwards and he said, "NO NO NO! This bike is not stable! I'm so sorry!!! I should have noticed that! I feel terrible!" OK, well...that made me feel better. Haha.

When all was said and done, we burned 1,000 calories in one hour. Ok, hold up here....we need to repeat that. WE BURNED 1,000 CALORIES IN ONE HOUR!!!!! A THOUSAND!!!!!!! Are you freakin' kidding me?!?! Friends, I have found a way to train for tri during the winter and lose weight! Ding ding ding! I TOLD you it was possible!!!!!

So, I'll be shelling out $99 soon to buy an unlimited monthly pass. And, although the class times are not the *most* convenient for my schedule, I will find a way to go about 3 times per week. I'll add some swimming to my weekly routine and some weights at home and I think we're good to go for a few months. I think it best to give the old body a rest from running after my half marathon and stay off my ankle, drop some pounds and let it heal all the way.

One downside...nether region is super sore today. Might be TMI, but it feels like I had marathon sex all night and it's the saddest feeling in the world to realize that the pain is NOT from that! Haha. Maybe spring a few extra bucks for some padded bike shorts? Yeah...I think so.






Wednesday, September 26, 2012
Well, I'm now 5 chapters in to "The Triathlete's Training Bible" and I still stand by my review that it is one of the most helpful books I've ever read and it could not possibly come at a better time for me. Biggest lesson so far: It's time to start using my head and training smarter.

I am now on Day 4 of no exercise at all. Surprisingly, I still hope to meet my 2,000 September Fitness Minutes goal. Truthfully, I've been doing very little moving in general the past few days, as I'm working on some hardcore recovery from my ankle issues this past weekend, as well as healing from a sustained period of about a month of what I now recognize as over-training.

Found a great quote this morning:

"During the hard training phase, never be afraid to take a day off. If your legs are feeling unduly stiff and sore, rest. If you're at all sluggish, rest.
Whenever you're in doubt, rest."
--Bruce Fordyce, nine-time Comrades Marathon champion from South Africa

Right now, my body feels wonderful! If it could talk, it would be thanking me with tears for the rest that I've given it.

I do have a workout class scheduled for tomorrow, which is my first ever spinning class. I'm pretty excited for that class...and also terrified. Haha. I'm sure it will be an interesting blog recap for you at least!

My ankle feels great! I wouldn't run on it today...or tomorrow, for that matter. But I feel confident that it will be OK for running the race on Saturday. This makes me so happy!

To avoid disappointment, though, I fully expect my tendinitis to flare up after that race (as it has with every long run for the past month) and I'm willing to give it as long as it needs after this race to heal up.

In terms of training for my half marathon, I am going to play it by ear. I was advised to try a 10-mile run at least once in the weeks leading up to the race. It just depends on my ankle and how it feels. I've resigned myself to the fact that I might not be able to get 10 miles in before my half. And that's OK. I still believe I can finish the race on October 20th and, well, my ONLY goal for that race is crossing the finish line.

I've also been eating to hunger at this point, with no worries about losing any pounds. I've tracked my food but not always stayed within my SP calorie range. I really am not worried about that right now. I'm more worried about balancing my carbs and protein and trying to find a calorie threshhold that makes my body feel energized. I have got to stop being hung up about numbers and do what feels right for my body. If my daily intake ends up being 2200 calories per day (with as many healthy and whole choices as possible, obviously...this is not a free-for-all), then so be it. I have not yet found a place where I feel satisfied or energized. This is troubling, but I know I will work it out with time.

I intend to go back to consistent workouts next week, but won't be working out every single day like I was before. I am going to consciously build in rest days. It doesn't mean I won't be working harder...I'll just be working smarter.

I've also come to a decision regarding the weight loss vs. training debate. It comes down to this one question: What makes me happiest? (aka: What do you WANT?)

You know...losing weight would be so awesome. Strike that...WILL be so awesome. But I LOVE what I'm doing with swimming, biking and running. The three disciplines fit so well together and they are so good for the body. I read in my Triathlon Training Bible that running, biking and swimming work almost every single muscle in your entire body!

Each of the disciplines does something different for me (running brings that endorphin high, swimming brings a deep calm and tranquility and biking builds my strength). I can't drop any of them and be happy. I want them all. So...I'm taking them all. But...I will systematically and precisely rotate my training to focus on specific elements of improvement in each discipline while generally maintaining fitness in the other two. This way, I won't just blow all my energy on all three and burn out.

What this means is...I've had to look really deep into myself and be OK with the idea that doing this will bring me joy and I have to be OK with the number on the scale, no matter what that is (or isn't).

But here's the beautiful part of all this...I really do believe I can have it all. Call me a dreamer if you will...but I actually think it is possible to train and see my body change...but in a much different way than I imagined.

I asked my spinning instructor about this because he has PROMISED I'd lose weight if I bought an unlimited pass and came to spinning 4 days/week. (I mean...it IS a perfect winter workout when I can't cycle outside!) He said this and I thought it was really helpful:

"I am not an expert in exercise science. I specialize in Dietetics, but what Dietetics did teach me is that if you workout heavily (anaerobically), you will gain muscle, which, in turn, will increase your basal metabolic rate. Thus, your body will need to utilize its energy stores (usually fat) for energy. With that said, your weight may stay the exact same, but your fat percentage can and will change, if a routine is adhered to.

With that said, please do throw away your scale. Instead, stick to a good routine that combines aerobic training (like spinning) with anaerobic training (resistance training). Your clothes will fit much better and, in fact, this is a better check to FAT loss than a scale, as muscle is much more dense than fat."

So, there you have it. Things I already knew...presented to me in a different way and I finally believe it.

And, if you think about it, how long can a body possibly cling to its fat when said body is burning 5,000 calories per week consistently and being fed healthy and whole foods as fuel over a period of years? At some point, that fat will be gone. Will it be as quickly as I might like? Probably not. But, from where I stand right now...I don't even care.

The other day when my friend asked me what I want, I told her I wanted to weigh less. She didn't believe me. She thought there was more. She countered with this question: "If you could do Ironman at this weight, would you be happy with that?" Well...OF COURSE! Who WOULDN'T be happy with just FINISHING Ironman????

Well, there's my answer. And it was right there in front of my face all along. Sheesh.






Tuesday, September 25, 2012
So, I finally picked up "The Triathlete's Training Bible" by Joe Friel (which has been sitting on my night stand for a few weeks now). Truth be told, I hadn't even glanced at it because I felt a) overwhelmed by the wealth of information within b) a little bit unworthy to call myself a real triathlete and read a real book about training for said sport and c) a little prideful that I already had a good workout plan and system going for me. I reasoned I could pick up that book when race season comes around again and I actually need specific tips on certain aspects of racing.

After my annoying dizziness episode and two days of headache, I decided that enough was enough. I obviously have miscalculated something and I NEED help figuring out how to balance my training with my diet. Also, I need to know the truth about where weight loss fits into all of this...and, sadly, I have heard from more than one very credible source that it doesn't.

The book starts out with a quote that is pretty darn appropriate right now for me.

"Many dedicated endurance athletes don't need to be told what to do - they need to be told what not to do." - Scott Tinley, Professional Triathlete

I only got through one chapter before my eyes refused to open again. But, I will tell you right now that this first chapter (Chapter 1 Smart Training) touched on every single issue I've been having lately. It was as if the author had been watching my past month of effort and knew exactly what to correct. Crazy! It kind of makes me think I'm not the first overzealous brand new triathlete to hit the circuit and that brings me a small level of comfort. Haha.

In general, the entire first chapter discussed the fact that multisport training is like a puzzle, with the swim, bike and run training being the individual pieces (along with diet, rest and recovery and a few other pieces)....and the athlete's ultimate racing goals/desires being the overall picture. Just as you wouldn't attempt a 5,000 piece puzzle willy nilly without a specific plan of attack, you can't expect to train for triathlon without a detailed and focused plan.

The key to this chapter was that a training philosophy of emphasizing the least amount of the most specific training brings continual improvement. There was also quite a bit of information about moderation and rest.

Even with the details all worked out, an athlete must always keep the big picture in mind and stay focused on what they are working toward. So...what am I working toward? It hit me that this is what my friend meant at lunch the other day...what do I WANT?

Clearly, I am at a point where I need to make a choice between whether I want to focus on losing weight or focus on training. But I can't do both and expect my body to be at it's peak performance. I hate to admit this (but it's certainly no surprise to anyone) but my eyes were finally opened to the fact that I've been overtraining. I hate that. It's not like tons of my friends haven't been telling me this and I haven't been ignoring them completely. I don't know why it's so embarrassing to admit, but it just is. Also, I really love what I'm doing...so it's kind of tough to think about limiting or pulling back. But, there again, it's the BIG PICTURE that needs to be in my mind if I'm going to do this right.

Choosing between training and weight loss is something I have been avoiding...because I just didn't want to face this truth. I don't want to make that choice. However, it's a choice between two healthy options - lose weight or train for tri. I mean...that's a pretty sweet dilemma to have, as far as dilemmas go. Let's keep things in perspective here! My dilemma USED to be 3 Hard Shell Taco Supremes or a Mexican Pizza? And we all know the answer to that one, right? ALL OF THEM. Haha.

Seriously, though...you expect training to be hard work. You expect weight loss to be hard work. But you don't expect the hard work to come in the form of forcing yourself to exercise less or making a choice between two healthy options to find the MOST healthy for your own body.

So, I'm taking some rest time...because my body really needs some recovery time. I have ONE workout planned for this week...a spinning class on Thursday night that my friend already paid for so I'm going. For the rest of the week, I'm laying low, babying this ankle, eating as much as my body tells me it needs and sleeping as much as I can. As for my 10k this Saturday, we'll see how my ankle feels. If I can't run it, I'll walk it. If I can't walk it, I'll quit. A 10k race is not worth losing any momentum I could use toward my half marathon in 3 weeks. Although I realize this may be stupid, I AM running my half. It's the pinnacle of everything I've done this entire season and I will not quit that. Call me a stubborn ass, but that's just the choice I've made. I don't expect a fast time at all. And I'm fine with walking most of the half if I need to as well. But I will finish that one. If it takes me 5 hours, I will do it.

We all make our own choices. Some are wise. Some are risks. With everything, there's a balance. A balance of fitness and rest. A balance of smart and stupid. A balance of safety and risk. And we're all learning every day where that balance is for our own bodies.

Even facing difficult choices, I am so happy with where I am at right now. I wouldn't trade this new life for anything. In comparison to where I was last year, this is like paradise. To actually CARE about my body and think about what is best for it is kind of a new thing for me. All beginnings are rocky. But there will be a smooth path eventually. I have to believe that right now. It's really the only thing that keeps me moving.






Monday, September 24, 2012
I am SO tired today. I am SO hungry today. I don't know, guys...this training/diet mix is so difficult to figure out. I did all the math and I know what SparkPeople tells me I need to eat daily to meet my weight loss goals. But then there is this whole other world of hunger when you are burning 5,000 calories per week with endurance sports. I've had headaches and been dizzy (yesterday, walking with my sister and my niece, I almost fell over on the trail because a spell of dizziness hit me). My hunch is...I need to eat more. Quite honestly, at this point, the exhaustion and headaches are so annoying, I am almost OK with maintaining my weight for awhile if it means I can FEEL better.

So, as I was laying around lethargically trying to figure out how I'd make it a whole other 1.5 hours to my kids' bedtimes, I suddenly was jolted awake because I remembered....

IN FOUR DAYS, I GET TO GO TO FORT WAYNE AND MEET MY SPARKPEEPS!!!!!

My lovely roommates this weekend will be:

RUNFOR3POINT1 (the artist formerly known as MOM2IAN)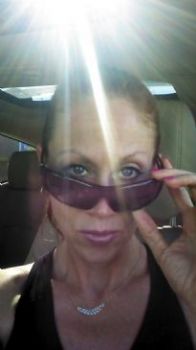 SNEVIL1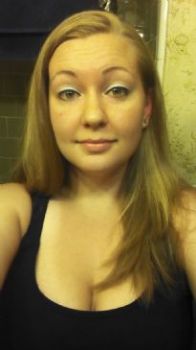 ABSOLUTZER0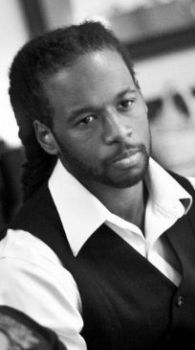 I can't even tell you how excited I am right now. All three of these are so dear to me and we've never even met face to face. Just kept in touch via SP, text and e-mail. You'd think I'd be nervous to "meet new people", but I don't think it will feel that way at all. It will be like a bunch of old friends that haven't seen each other for awhile.

I'm also pretty excited because it's my first race longer than 5k. Right this very moment, I'm nervous because I'm currently back in the boot (merely a self-imposed cautionary measure...NOT doctor ordered). Something is wrong with my ankle again...but what the hell is new? I'm actually getting pretty damn sick of this crap. But...just a bit longer and I can work on getting into perfect shape.

So excited so excited so excited!!!!!!!!!!!





Sunday, September 23, 2012
In case you didn't know, I'm extremely Facebook active. Thought it might be fun for you to see my weekend, solely through Facebook statuses:

SATURDAY

ZOMG, you guys!!! Ran 6.05 miles this morning with no ankle issues at all! Now...tapering for Fort 4 Fitness next Saturday. WOO!





Happy 10th birthday, Anika! You have been a diva from the moment you were born. You always loved to sparkle and you still do. But now you have also found your strength and are learning to believe in yourself. You are not only drop dead gorgeous, but you have the most empathetic heart. You are fabulous and you love others. You love to learn and you love to teach. What an amazing young lady you are!





It is ridiculously beautiful outside today!!!! Also, I'll be honest...I have never been SO thrilled to go into a taper week. This old body is, frankly, exhausted. Been working so hard...definitely going to enjoy this little break.





Counting down the hours till I can lay down and go to sleep (5). Also counting down the days to Deep Tissue/Sports massage in Austin (25).





Good thing I've got like 500 calories left cause I'm about to destroy this rainbow birthday cake! ;)





Up at 6:30am on Saturday to run 6 miles. Up at 6:30am Sunday to bike 12 miles. This is getting ridiculous...who the hell is this crazy lady that has taken up residence in my body????





Best part of having a spa/makeover birthday slumber party? Getting to tell young girls that they are stunningly beautiful and definitely as pretty as a supermodel. ♥





OK, I absolutely can't wait 3 weeks. I am DESPERATE for a decent sports massage and I need it soon. So that means it has to be cheap. Like $30-$40. Please tell me this is possible. Someone. Please.





SUNDAY

Awww no bike ride today. Running buddy wasn't feeling well. It's ok with me. I declare today a REST DAY..........except for hiking. heheheheh





Alright....so this is how it's gonna be, huh??? One great run, then a week or two of recovery, icing, non-weight bearing and supplemental workouts of swim and bike to stay conditioned?

OK, fine. It's not the most desirable training plan and not your traditional half marathon prep...but there are a mere 3 weeks left and then I can completely revamp my entire training strategy, building in as much time as necessary for complete healing and weight loss.

Not the way I envisioned this racing season going...but I'll take what I can get. One thing is for sure...when I cross that finish line on October 20th, I might possibly be in a world of hurt...but it will be my greatest physical accomplishment of all time.

Until next year. ;)





Skyped with my Dad tonight. Just heartbreaking. The man needs a hug but there is no one to give him one. He's never been so vulnerable with me and it kind of tears up my insides. It's an awful thing to grow old and find that you are going to probably die alone. I had a sudden moment of thankfulness for Scott Drichel and it hit me...THIS is why you work hard to save a marriage. Because, no matter how hard it is now...when you're 67 and the kids are grown up...who will be by your side then? Wow.






First Page
1
2
3
4
5
6
7
8
9
10
11
12
13
14
15
16
17
18 19 20 21 22 23 24 25 26 27 28 29 30 31 32 33 34 35 36 37 38 39 40 41 42 43 44 45 46 47 48 49 50 51 52 53 54 55 56 57 58 59 60 61 62 63 Last Page

Get An Email Alert Each Time LDRICHEL Posts