| | |
| --- | --- |
| | LDRICHEL's Recent Blog Entries |



Tuesday, September 25, 2012
So, I finally picked up "The Triathlete's Training Bible" by Joe Friel (which has been sitting on my night stand for a few weeks now). Truth be told, I hadn't even glanced at it because I felt a) overwhelmed by the wealth of information within b) a little bit unworthy to call myself a real triathlete and read a real book about training for said sport and c) a little prideful that I already had a good workout plan and system going for me. I reasoned I could pick up that book when race season comes around again and I actually need specific tips on certain aspects of racing.

After my annoying dizziness episode and two days of headache, I decided that enough was enough. I obviously have miscalculated something and I NEED help figuring out how to balance my training with my diet. Also, I need to know the truth about where weight loss fits into all of this...and, sadly, I have heard from more than one very credible source that it doesn't.

The book starts out with a quote that is pretty darn appropriate right now for me.

"Many dedicated endurance athletes don't need to be told what to do - they need to be told what not to do." - Scott Tinley, Professional Triathlete

I only got through one chapter before my eyes refused to open again. But, I will tell you right now that this first chapter (Chapter 1 Smart Training) touched on every single issue I've been having lately. It was as if the author had been watching my past month of effort and knew exactly what to correct. Crazy! It kind of makes me think I'm not the first overzealous brand new triathlete to hit the circuit and that brings me a small level of comfort. Haha.

In general, the entire first chapter discussed the fact that multisport training is like a puzzle, with the swim, bike and run training being the individual pieces (along with diet, rest and recovery and a few other pieces)....and the athlete's ultimate racing goals/desires being the overall picture. Just as you wouldn't attempt a 5,000 piece puzzle willy nilly without a specific plan of attack, you can't expect to train for triathlon without a detailed and focused plan.

The key to this chapter was that a training philosophy of emphasizing the least amount of the most specific training brings continual improvement. There was also quite a bit of information about moderation and rest.

Even with the details all worked out, an athlete must always keep the big picture in mind and stay focused on what they are working toward. So...what am I working toward? It hit me that this is what my friend meant at lunch the other day...what do I WANT?

Clearly, I am at a point where I need to make a choice between whether I want to focus on losing weight or focus on training. But I can't do both and expect my body to be at it's peak performance. I hate to admit this (but it's certainly no surprise to anyone) but my eyes were finally opened to the fact that I've been overtraining. I hate that. It's not like tons of my friends haven't been telling me this and I haven't been ignoring them completely. I don't know why it's so embarrassing to admit, but it just is. Also, I really love what I'm doing...so it's kind of tough to think about limiting or pulling back. But, there again, it's the BIG PICTURE that needs to be in my mind if I'm going to do this right.

Choosing between training and weight loss is something I have been avoiding...because I just didn't want to face this truth. I don't want to make that choice. However, it's a choice between two healthy options - lose weight or train for tri. I mean...that's a pretty sweet dilemma to have, as far as dilemmas go. Let's keep things in perspective here! My dilemma USED to be 3 Hard Shell Taco Supremes or a Mexican Pizza? And we all know the answer to that one, right? ALL OF THEM. Haha.

Seriously, though...you expect training to be hard work. You expect weight loss to be hard work. But you don't expect the hard work to come in the form of forcing yourself to exercise less or making a choice between two healthy options to find the MOST healthy for your own body.

So, I'm taking some rest time...because my body really needs some recovery time. I have ONE workout planned for this week...a spinning class on Thursday night that my friend already paid for so I'm going. For the rest of the week, I'm laying low, babying this ankle, eating as much as my body tells me it needs and sleeping as much as I can. As for my 10k this Saturday, we'll see how my ankle feels. If I can't run it, I'll walk it. If I can't walk it, I'll quit. A 10k race is not worth losing any momentum I could use toward my half marathon in 3 weeks. Although I realize this may be stupid, I AM running my half. It's the pinnacle of everything I've done this entire season and I will not quit that. Call me a stubborn ass, but that's just the choice I've made. I don't expect a fast time at all. And I'm fine with walking most of the half if I need to as well. But I will finish that one. If it takes me 5 hours, I will do it.

We all make our own choices. Some are wise. Some are risks. With everything, there's a balance. A balance of fitness and rest. A balance of smart and stupid. A balance of safety and risk. And we're all learning every day where that balance is for our own bodies.

Even facing difficult choices, I am so happy with where I am at right now. I wouldn't trade this new life for anything. In comparison to where I was last year, this is like paradise. To actually CARE about my body and think about what is best for it is kind of a new thing for me. All beginnings are rocky. But there will be a smooth path eventually. I have to believe that right now. It's really the only thing that keeps me moving.






Monday, September 24, 2012
I am SO tired today. I am SO hungry today. I don't know, guys...this training/diet mix is so difficult to figure out. I did all the math and I know what SparkPeople tells me I need to eat daily to meet my weight loss goals. But then there is this whole other world of hunger when you are burning 5,000 calories per week with endurance sports. I've had headaches and been dizzy (yesterday, walking with my sister and my niece, I almost fell over on the trail because a spell of dizziness hit me). My hunch is...I need to eat more. Quite honestly, at this point, the exhaustion and headaches are so annoying, I am almost OK with maintaining my weight for awhile if it means I can FEEL better.

So, as I was laying around lethargically trying to figure out how I'd make it a whole other 1.5 hours to my kids' bedtimes, I suddenly was jolted awake because I remembered....

IN FOUR DAYS, I GET TO GO TO FORT WAYNE AND MEET MY SPARKPEEPS!!!!!

My lovely roommates this weekend will be:

RUNFOR3POINT1 (the artist formerly known as MOM2IAN)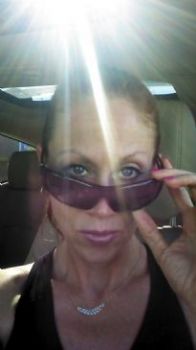 SNEVIL1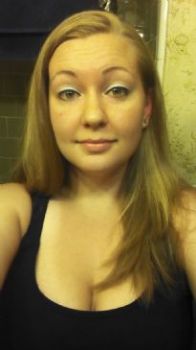 ABSOLUTZER0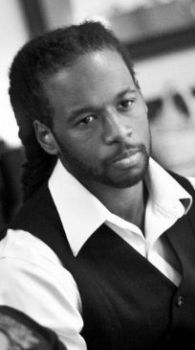 I can't even tell you how excited I am right now. All three of these are so dear to me and we've never even met face to face. Just kept in touch via SP, text and e-mail. You'd think I'd be nervous to "meet new people", but I don't think it will feel that way at all. It will be like a bunch of old friends that haven't seen each other for awhile.

I'm also pretty excited because it's my first race longer than 5k. Right this very moment, I'm nervous because I'm currently back in the boot (merely a self-imposed cautionary measure...NOT doctor ordered). Something is wrong with my ankle again...but what the hell is new? I'm actually getting pretty damn sick of this crap. But...just a bit longer and I can work on getting into perfect shape.

So excited so excited so excited!!!!!!!!!!!





Sunday, September 23, 2012
In case you didn't know, I'm extremely Facebook active. Thought it might be fun for you to see my weekend, solely through Facebook statuses:

SATURDAY

ZOMG, you guys!!! Ran 6.05 miles this morning with no ankle issues at all! Now...tapering for Fort 4 Fitness next Saturday. WOO!





Happy 10th birthday, Anika! You have been a diva from the moment you were born. You always loved to sparkle and you still do. But now you have also found your strength and are learning to believe in yourself. You are not only drop dead gorgeous, but you have the most empathetic heart. You are fabulous and you love others. You love to learn and you love to teach. What an amazing young lady you are!





It is ridiculously beautiful outside today!!!! Also, I'll be honest...I have never been SO thrilled to go into a taper week. This old body is, frankly, exhausted. Been working so hard...definitely going to enjoy this little break.





Counting down the hours till I can lay down and go to sleep (5). Also counting down the days to Deep Tissue/Sports massage in Austin (25).





Good thing I've got like 500 calories left cause I'm about to destroy this rainbow birthday cake! ;)





Up at 6:30am on Saturday to run 6 miles. Up at 6:30am Sunday to bike 12 miles. This is getting ridiculous...who the hell is this crazy lady that has taken up residence in my body????





Best part of having a spa/makeover birthday slumber party? Getting to tell young girls that they are stunningly beautiful and definitely as pretty as a supermodel. ♥





OK, I absolutely can't wait 3 weeks. I am DESPERATE for a decent sports massage and I need it soon. So that means it has to be cheap. Like $30-$40. Please tell me this is possible. Someone. Please.





SUNDAY

Awww no bike ride today. Running buddy wasn't feeling well. It's ok with me. I declare today a REST DAY..........except for hiking. heheheheh





Alright....so this is how it's gonna be, huh??? One great run, then a week or two of recovery, icing, non-weight bearing and supplemental workouts of swim and bike to stay conditioned?

OK, fine. It's not the most desirable training plan and not your traditional half marathon prep...but there are a mere 3 weeks left and then I can completely revamp my entire training strategy, building in as much time as necessary for complete healing and weight loss.

Not the way I envisioned this racing season going...but I'll take what I can get. One thing is for sure...when I cross that finish line on October 20th, I might possibly be in a world of hurt...but it will be my greatest physical accomplishment of all time.

Until next year. ;)





Skyped with my Dad tonight. Just heartbreaking. The man needs a hug but there is no one to give him one. He's never been so vulnerable with me and it kind of tears up my insides. It's an awful thing to grow old and find that you are going to probably die alone. I had a sudden moment of thankfulness for Scott Drichel and it hit me...THIS is why you work hard to save a marriage. Because, no matter how hard it is now...when you're 67 and the kids are grown up...who will be by your side then? Wow.









Friday, September 21, 2012
I've had quite an amazing morning, friends! As a lot of you know, I've been working pretty hard to get rid of this weight. I'd been at a plateau for maybe a month or so and I was getting really frustrated with the fact that the number on the scale wasn't going down. It wasn't so much the number...as it was the fact that I've been working SO hard and I felt like I had nothing to show for it.

Of course, that's ridiculous because a) I have lost inches b) my entire body is firming and toning and changing shape (thank you, swimming!) and c) I just feel wonderful physically in general as a result of the program I've been working.

Still...I was having lunch with a very close friend yesterday and she looked into my eyes and said, "Leah, why are you sad?" You know..it caught me off guard. I was tempted to give my usual go-to answer, which is...blame the hubby. Am I right? But, I realized that this was not it. Things have been going quite well in the marriage department. God knows things aren't perfect (because we are not perfect people), but I am generally happy.

So, without my go-to answer, I simply could not understand WHY I appeared sad and, ultimately, felt sad. As I verbally processed in the car, I hit on the core issue when I started suddenly sobbing...totally unexpected. The thing is...I'm so frustrated because I see all the positives above, but I still feel so limited and I feel like the lack of change on the scale is really holding me back.

Friend says to me, "Leah, what do you want from all of this?" I said, "To lose weight. To do Ironman. BUT...not just that." I couldn't pinpoint WHAT I wanted. She said, "You need to figure out what you want. Because it always starts as simple weight loss...but ends up being something else. You have to figure out what your 'something else' is."

The tears began when I said, "I want more. I want to do things for others, to inspire and to help in real ways...but I feel like I'm not allowed to do it YET...because I'm still so heavy. I don't know what this will look like...a book, speaking, getting certified as a personal trainer? Who knows? What I do know is that there is a voice inside saying, 'How dare you think you can do that? You CAN'T.'"

With that background, you must understand the thrill that went through my heart when I stepped on that scale this morning to find I had lost 2 lbs. Here's where it gets real, folks. I weigh 219. And while this would be shameful for most to admit, I am so proud. Because I am out of the 220s! I suddenly realized how very close I am to being back in the land of 100s and I almost cried. It is within reach. It is RIGHT THERE. And I WILL get there.

It's helpful for me to think in terms of overall, rather than the past month. If I do the math, I have been on this health journey earnestly since May 2012. That is only 4 months! I was 253 when I started. How dare I belittle a 35 lbs weight loss in 4 months?! Are you kidding me?

This morning, I went to the pool after a night of very little sleep. I was worried that this swim would be difficult since I'd only slept about 5 hours last night. I popped some Powerbar Cola Gels (my go-to energy source for an early morning workout when I don't feel like eating yet) and jumped in.

A history on my swimming:

I started swimming a mere 6 weeks ago. I had never swam freestyle in my life. I learned by watching 3 YouTube videos. And then I jumped in the pool and copied them. For a few weeks, I hit the lap lanes five days a week. I have had excessive trouble breathing. I have had to stop every 50 meters to catch my breath. Which means, I swim two lengths and stop...over and over and over. I have built a routine where I swim for 30 minutes and whatever distance I get in that time is my workout for that day.

Generally, I swim 750 meters, which is a nice even 30 lengths of the pool in 30 minutes. I shoot for this length because it is a tad longer than a sprint triathlon swim distance. And I am looking to perfect it by next Summer. The most I have ever done in 30 minutes is 800 meters (an extra two lengths) and that was only a couple of times.

Today, I did 34 lengths, or 850m in 30 minutes. Four lengths might not sound like a lot extra...but if you swim, you know that this is big. Especially since I've not been doing this for very long and I've had zero formal training. I worked hard in that pool today...and I only stopped to breathe 3 times for one minute each. That is a HUUUUUUGE victory for me!

When I got out of the pool (completely spent), I thought about every person that has inspired me, pushed me, or supported me. It was really a special moment because I literally couldn't wait to tell each of them how much their kindness, support and friendship has helped to bring me to this point. I honestly would have quit so long ago without my network of fellow friends, family and athletes. People who really "get" what I'm doing and why...and who have never stopped believing that I can do this. I'm so thankful. So incredibly thankful.






Thursday, September 20, 2012
So, let's take a break from the usual report on my workouts and motivating pep talks. Something has been eating away at me and I am more and more agitated, which means I probably need to do some processing of the issue to understand why I feel this way.

September is Childhood Obesity Awareness Month.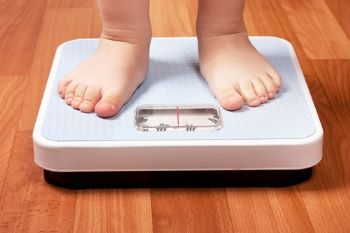 Here's the thing: this won't be your typical article on childhood obesity. I have a weird take on things because I am a Mom and I KNOW how difficult it is to consistently feed your kids healthy food and keep them active.

It seems there are two basic camps to this whole issue.

On the one hand, you have the parents that have been labeled as lazy enablers. They just "love" their child so much that they want them to be happy, in detriment to the child's own health. You hear things like this from them: "Yeah, I know it's not good for him, but I don't know how to get him to stop eating it. He will throw a fit if he doesn't have it."

On the other side of the aisle, you have the militant and judgmental holier-than-thou parents, who say things like this: "It is your JOB as a parent to do the hard work of teaching health to your child! Their LIFE is at stake and if you don't do your job, your child's obesity is on YOUR shoulders. You are to blame and you are not a fit parent."

The problem is, I don't fall into either side perfectly. I kind of fall in the middle. I am a walking hypocrite. I am inconsistent in my efforts to keep my kids on the right track, diet-wise, although we have made GREAT strides in our household in the area of physical activity!

We have a unique situation, in that my in-laws actually live in the same house with us and have their own separate kitchen. We buy our groceries, they buy theirs...but we are one family, so naturally, things travel from one fridge to another quite frequently. This make it VERY difficult to control what's happening with the kids' diets. We've had the "family meetings" and explained our desires for health for our kids, etc. Everyone knows everyone else's viewpoint on diet. It doesn't stop my kids from raiding Grandpa's junk food stash (which is sizeable) pretty much ALL THE TIME. Clearly, we have some limits to set...and, yeah...that's the hard work that needs to be done.

But let's not just blame the grandparents. That's not fair. The reality is that my kids have set eating patterns that are not healthy (and the grandparents didn't always live with us!) And, as kids are, they are picky and are not apt to try too many new things (although, they've been improving in this area as well...my 10-year old tried kale chips and LOVED them, to my shock and surprise!) My kids will FIGHT over a bag of edamame or a bowl of guacamole. They sure do love their fruit and, for the most part, my 7 year old likes the "healthier" cereals over the sugary ones, for some random reason. Still, a rather large part of their diet is frozen pizza, chicken nuggets, ice cream and Toaster Strudels. Ugh.

The other day, I went to the mall and saw a woman (rather thin herself) pushing her daughter in a stroller. This kid had to be about 5 yrs old (definitely old enough to walk) and probably weighed around 80 lbs. My brain automatically went to judgment. Frankly, I was outraged at this mom for not making her kid WALK. Unfair of me, because what if there was some medical issue and the child could not walk? Still...it's so easy to see the speck in someone else's eye and not the log in your own, isn't it?

This whole topic is irritating and frustrating for me. I feel so passionately about it and I'm so upset that this country has let this happen to our youth. At the same time, if I look down deep, my frustration is with myself as a mom...for not putting into place good habits for my own kids and for starting their lives out with a bad example (my own obesity). How can we expect to change as a nation if we aren't willing to start right in our own homes?

We are always hardest on ourselves though, aren't we? It probably wouldn't hurt to look at the positive side of things as well.

My 4 yr old (boy) is pretty insistent lately that he is going to "get big muscles" and that kind of warms my heart (seriously, his arms are twigs right now. LOL). He is rather tall and weighs 39 lbs. He is NOT obese. None of my kids are...but I wouldn't call them totally healthy either.

We put the Boy in soccer. His first time having an activity just for him and not having to sit on the sidelines and watch his sisters do stuff. You should have seen him strut his stuff on that field. Hilarious. And he hugged me afterwards and said, "Mommy, I loooooove soccer."

Signed my 10 yr-old girl up for martial arts. You would have loved the look of confidence and strength and empowerment in her eye when she had that first lesson (and every one thereafter). I didn't expect it (silly me!), but she is beginning to believe in herself...and I see the beginnings of a strong woman in her.

My silly 7-year old girl couldn't care less about the rules of soccer or the fact that her coach is standing right next to her. She will still completely ignore a game going on around her and crouch down to study an ant hill in the middle of the field...and do a few cartwheels too. But...at least she's out there. Right?

Aforementioned silly 7 yr-old asked to join me on a bike ride the other day and made it 2 miles on a little crappy bike with training wheels. Good for her!

Both girls were completely engrossed in the Ironkids website with me the other night and are super excited to enter their first triathlon next Summer!

My 10 yr old has refused to eat "pink slime" and has allowed us to pack her healthy lunches for the entire last school year. She doesn't always eat them, but the food is offered to her. (We barred Grandpa from packing lunches last year. Haha.)

On the food front, things are slower moving...but the kids do SEE their mom eating better and occasionally become curious to put something weird in their mouths. So, I'll take that as a baby step.

The long and short of it is...we can sit around all day either enabling our kids or berating ourselves for being awful parents, but what are we DOING to teach them, to be a role model and to incorporate health into their lives, either in overt or sneaky ways?

Maybe this country won't ever conquer childhood obesity. But we can address it one kid at a time...and why not start with our own?



First Page
1
2
3
4
5
6
7
8
9
10
11
12
13
14
15
16
17
18
19
20 21 22 23 24 25 26 27 28 29 30 31 32 33 34 35 36 37 38 39 40 41 42 43 44 45 46 47 48 49 50 51 52 53 54 55 56 57 58 59 60 61 62 63 64 65 Last Page

Get An Email Alert Each Time LDRICHEL Posts