| | |
| --- | --- |
| | LDRICHEL's Recent Blog Entries |



Friday, September 21, 2012
I've had quite an amazing morning, friends! As a lot of you know, I've been working pretty hard to get rid of this weight. I'd been at a plateau for maybe a month or so and I was getting really frustrated with the fact that the number on the scale wasn't going down. It wasn't so much the number...as it was the fact that I've been working SO hard and I felt like I had nothing to show for it.

Of course, that's ridiculous because a) I have lost inches b) my entire body is firming and toning and changing shape (thank you, swimming!) and c) I just feel wonderful physically in general as a result of the program I've been working.

Still...I was having lunch with a very close friend yesterday and she looked into my eyes and said, "Leah, why are you sad?" You know..it caught me off guard. I was tempted to give my usual go-to answer, which is...blame the hubby. Am I right? But, I realized that this was not it. Things have been going quite well in the marriage department. God knows things aren't perfect (because we are not perfect people), but I am generally happy.

So, without my go-to answer, I simply could not understand WHY I appeared sad and, ultimately, felt sad. As I verbally processed in the car, I hit on the core issue when I started suddenly sobbing...totally unexpected. The thing is...I'm so frustrated because I see all the positives above, but I still feel so limited and I feel like the lack of change on the scale is really holding me back.

Friend says to me, "Leah, what do you want from all of this?" I said, "To lose weight. To do Ironman. BUT...not just that." I couldn't pinpoint WHAT I wanted. She said, "You need to figure out what you want. Because it always starts as simple weight loss...but ends up being something else. You have to figure out what your 'something else' is."

The tears began when I said, "I want more. I want to do things for others, to inspire and to help in real ways...but I feel like I'm not allowed to do it YET...because I'm still so heavy. I don't know what this will look like...a book, speaking, getting certified as a personal trainer? Who knows? What I do know is that there is a voice inside saying, 'How dare you think you can do that? You CAN'T.'"

With that background, you must understand the thrill that went through my heart when I stepped on that scale this morning to find I had lost 2 lbs. Here's where it gets real, folks. I weigh 219. And while this would be shameful for most to admit, I am so proud. Because I am out of the 220s! I suddenly realized how very close I am to being back in the land of 100s and I almost cried. It is within reach. It is RIGHT THERE. And I WILL get there.

It's helpful for me to think in terms of overall, rather than the past month. If I do the math, I have been on this health journey earnestly since May 2012. That is only 4 months! I was 253 when I started. How dare I belittle a 35 lbs weight loss in 4 months?! Are you kidding me?

This morning, I went to the pool after a night of very little sleep. I was worried that this swim would be difficult since I'd only slept about 5 hours last night. I popped some Powerbar Cola Gels (my go-to energy source for an early morning workout when I don't feel like eating yet) and jumped in.

A history on my swimming:

I started swimming a mere 6 weeks ago. I had never swam freestyle in my life. I learned by watching 3 YouTube videos. And then I jumped in the pool and copied them. For a few weeks, I hit the lap lanes five days a week. I have had excessive trouble breathing. I have had to stop every 50 meters to catch my breath. Which means, I swim two lengths and stop...over and over and over. I have built a routine where I swim for 30 minutes and whatever distance I get in that time is my workout for that day.

Generally, I swim 750 meters, which is a nice even 30 lengths of the pool in 30 minutes. I shoot for this length because it is a tad longer than a sprint triathlon swim distance. And I am looking to perfect it by next Summer. The most I have ever done in 30 minutes is 800 meters (an extra two lengths) and that was only a couple of times.

Today, I did 34 lengths, or 850m in 30 minutes. Four lengths might not sound like a lot extra...but if you swim, you know that this is big. Especially since I've not been doing this for very long and I've had zero formal training. I worked hard in that pool today...and I only stopped to breathe 3 times for one minute each. That is a HUUUUUUGE victory for me!

When I got out of the pool (completely spent), I thought about every person that has inspired me, pushed me, or supported me. It was really a special moment because I literally couldn't wait to tell each of them how much their kindness, support and friendship has helped to bring me to this point. I honestly would have quit so long ago without my network of fellow friends, family and athletes. People who really "get" what I'm doing and why...and who have never stopped believing that I can do this. I'm so thankful. So incredibly thankful.






Thursday, September 20, 2012
So, let's take a break from the usual report on my workouts and motivating pep talks. Something has been eating away at me and I am more and more agitated, which means I probably need to do some processing of the issue to understand why I feel this way.

September is Childhood Obesity Awareness Month.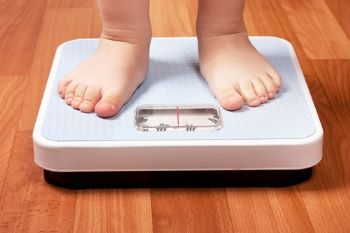 Here's the thing: this won't be your typical article on childhood obesity. I have a weird take on things because I am a Mom and I KNOW how difficult it is to consistently feed your kids healthy food and keep them active.

It seems there are two basic camps to this whole issue.

On the one hand, you have the parents that have been labeled as lazy enablers. They just "love" their child so much that they want them to be happy, in detriment to the child's own health. You hear things like this from them: "Yeah, I know it's not good for him, but I don't know how to get him to stop eating it. He will throw a fit if he doesn't have it."

On the other side of the aisle, you have the militant and judgmental holier-than-thou parents, who say things like this: "It is your JOB as a parent to do the hard work of teaching health to your child! Their LIFE is at stake and if you don't do your job, your child's obesity is on YOUR shoulders. You are to blame and you are not a fit parent."

The problem is, I don't fall into either side perfectly. I kind of fall in the middle. I am a walking hypocrite. I am inconsistent in my efforts to keep my kids on the right track, diet-wise, although we have made GREAT strides in our household in the area of physical activity!

We have a unique situation, in that my in-laws actually live in the same house with us and have their own separate kitchen. We buy our groceries, they buy theirs...but we are one family, so naturally, things travel from one fridge to another quite frequently. This make it VERY difficult to control what's happening with the kids' diets. We've had the "family meetings" and explained our desires for health for our kids, etc. Everyone knows everyone else's viewpoint on diet. It doesn't stop my kids from raiding Grandpa's junk food stash (which is sizeable) pretty much ALL THE TIME. Clearly, we have some limits to set...and, yeah...that's the hard work that needs to be done.

But let's not just blame the grandparents. That's not fair. The reality is that my kids have set eating patterns that are not healthy (and the grandparents didn't always live with us!) And, as kids are, they are picky and are not apt to try too many new things (although, they've been improving in this area as well...my 10-year old tried kale chips and LOVED them, to my shock and surprise!) My kids will FIGHT over a bag of edamame or a bowl of guacamole. They sure do love their fruit and, for the most part, my 7 year old likes the "healthier" cereals over the sugary ones, for some random reason. Still, a rather large part of their diet is frozen pizza, chicken nuggets, ice cream and Toaster Strudels. Ugh.

The other day, I went to the mall and saw a woman (rather thin herself) pushing her daughter in a stroller. This kid had to be about 5 yrs old (definitely old enough to walk) and probably weighed around 80 lbs. My brain automatically went to judgment. Frankly, I was outraged at this mom for not making her kid WALK. Unfair of me, because what if there was some medical issue and the child could not walk? Still...it's so easy to see the speck in someone else's eye and not the log in your own, isn't it?

This whole topic is irritating and frustrating for me. I feel so passionately about it and I'm so upset that this country has let this happen to our youth. At the same time, if I look down deep, my frustration is with myself as a mom...for not putting into place good habits for my own kids and for starting their lives out with a bad example (my own obesity). How can we expect to change as a nation if we aren't willing to start right in our own homes?

We are always hardest on ourselves though, aren't we? It probably wouldn't hurt to look at the positive side of things as well.

My 4 yr old (boy) is pretty insistent lately that he is going to "get big muscles" and that kind of warms my heart (seriously, his arms are twigs right now. LOL). He is rather tall and weighs 39 lbs. He is NOT obese. None of my kids are...but I wouldn't call them totally healthy either.

We put the Boy in soccer. His first time having an activity just for him and not having to sit on the sidelines and watch his sisters do stuff. You should have seen him strut his stuff on that field. Hilarious. And he hugged me afterwards and said, "Mommy, I loooooove soccer."

Signed my 10 yr-old girl up for martial arts. You would have loved the look of confidence and strength and empowerment in her eye when she had that first lesson (and every one thereafter). I didn't expect it (silly me!), but she is beginning to believe in herself...and I see the beginnings of a strong woman in her.

My silly 7-year old girl couldn't care less about the rules of soccer or the fact that her coach is standing right next to her. She will still completely ignore a game going on around her and crouch down to study an ant hill in the middle of the field...and do a few cartwheels too. But...at least she's out there. Right?

Aforementioned silly 7 yr-old asked to join me on a bike ride the other day and made it 2 miles on a little crappy bike with training wheels. Good for her!

Both girls were completely engrossed in the Ironkids website with me the other night and are super excited to enter their first triathlon next Summer!

My 10 yr old has refused to eat "pink slime" and has allowed us to pack her healthy lunches for the entire last school year. She doesn't always eat them, but the food is offered to her. (We barred Grandpa from packing lunches last year. Haha.)

On the food front, things are slower moving...but the kids do SEE their mom eating better and occasionally become curious to put something weird in their mouths. So, I'll take that as a baby step.

The long and short of it is...we can sit around all day either enabling our kids or berating ourselves for being awful parents, but what are we DOING to teach them, to be a role model and to incorporate health into their lives, either in overt or sneaky ways?

Maybe this country won't ever conquer childhood obesity. But we can address it one kid at a time...and why not start with our own?





Tuesday, September 18, 2012
I've been irritated lately by naysayers. In particular, people who will comment on my Facebook or SP status and caution me not to overdo it with my exercise, etc because I might "permanently injure" myself if I keep working out. Now, I am not angry at these specific people because I understand that they are just saying these things because they care for me and they are concerned that I will do harm to myself. Who could be angry at someone for LOVING them? Haha.

But I realized that I have not ever clearly explained what is going on with my ankle, so naturally, if I were an outsider and saw me working out so much WITH an "injury", I'd be worried too!

So, to clear up the confusion and for those who actually care, I'd like to explain my "injuries" and also defend my decision to continue to consistently work out and stay registered for my 10k and half marathon, which will take place in 2 weeks and 4 weeks, respectively.

My ORIGINAL injury (the one that required the non-weight bearing treatment and had me in a boot for 4 weeks) was a bone bruise on my talus (ankle) bone. This was caused by my fibula (big bone in my leg) repeatedly hitting the talus over and over for a few months whenever I ran. On average, when you run, your knees take about 3 times your weight in force (which means, my knees and ankle were handling over 650 lbs of force every run). This injury was a direct result of my weight and obesity. THIS injury is healed. It is gone and I have not had any recurrence of it.

The SECONDARY "injuries", for which I have received physical therapy and ongoing treatment are linked to each other: tendinitis (posterior tibular, NOT achilles) and osteoarthritis.

According to the interwebz ( www.ncbi.nlm.nih.gov/pubmedhealth/PM
H0002209/ ), "tendinitis is inflammation, irritation, and swelling of a tendon, which is the fibrous structure that joins muscle to bone. Tendinitis can occur as a result of injury (ding ding ding!), overuse, or with aging as the tendon loses elasticity."

"Symptoms are pain and tenderness along a tendon, usually near a joint, and pain that is worse with movement or activity

The goal of treatment for tendinitis is to relieve pain and reduce inflammation.

Rest or immobilization of the affected tendons is helpful. The application of heat or cold to the affected area can help. Physical therapy that stretches and strengthens the muscle and tendon is essential. This can restore the tendon's ability to function properly, improve healing, and prevent future injury."

The #1 treatment for tendinitis is....WEIGHT LOSS.

In my case this past week, I've been icing my ankle as much as I can, faithfully doing my physical therapy exercises and working out with other forms of activity that don't irritate my tendon. It is starting to feel better, but I will not run on it until it is 100%. I don't know about you, but I think a ruptured tendon sounds pretty dang horrific. I'm not a complete idiot. LOL.

Unfortunately, if it was as simple as tendinitis, I'd be one of a multitude of runners and many other athletes that deal with this same issue on a regular basis. My problem, though, stems from another issue that is much more chronic.

OSTEOARTHRITIS
(full text here: www.emedicinehealth.com/osteoarthrit
is/article_em.htm )

"Pain, stiffness, and crunching in the joints: these are the typical signs of osteoarthritis (OA). It happens to most people when they get older, and some are already having joint problems in middle age.

If you have painful osteoarthritis, it can be harder to get enough exercise and you may gain more weight. And if you gain more weight, it could make the OA worse.

Our joints take a lot of wear and tear during our lives, and this becomes noticeable with age. As we age or if we have had an injury in a joint (hello!), OA will often develop. If you have OA in a joint, it means that some parts of the joint have been damaged, especially the cartilage. The cartilage is a tough kind of tissue at the end of bones where they meet to form a joint. This can cause pain and problems with movement in the joint. And when the cartilage is not able to work as it should, other parts of the joint and the muscles have to work harder to try and manage movement. Cartilage itself is not sensitive to pain, but the muscles and other tissues in and around the joint are."

AND THIS IS THE REASON I AM NOT GOING TO LET UP ON MY WORKOUTS:

"Other than getting older, being very overweight (obese) is the biggest risk factor for OA developing or getting worse. There is a complex relationship between OA and being overweight. Being very overweight puts a lot of strain on the joints. And it also often slows people down and makes it difficult for them to move. If overweight people also have OA, and they are stiff and in pain, they might get even less exercise and put on more weight.

On top of that, being more inactive makes your muscles less fit and other parts of the joints stiffer. When the muscles around the affected area get weaker, it is another risk factor for OA getting worse.

SO WHILE SOME PEOPLE MIGHT THINK THAT EXERCISE ITSELF ADDS EXTRA WEAR AND TEAR TO THE JOINTS, IN FACT BEING OVERWEIGHT AND INACTIVE IS MORE OF A STRESS. IT MIGHT NOT SEEM SENSIBLE TO EXERCISE A DAMAGED JOINT, BUT WHEN THE DAMAGE IS DUE TO OA, IT IS ACTUALLY NECESSARY TO KEEP THE JOINT MOBILE AND TO KEEP YOUR WEIGHT DOWN.

Experts often recommend that people who are overweight and have OA try to lose about 10% of their body weight. If you can manage to do that within 3 months, then you could expect to considerably increase your mobility. But even after losing 5% of your body weight within 5 months, you can expect to notice a difference.

Many different kinds of exercises have been studied for people with OA, including brisk walking, aerobics, bike-riding and swimming. In general, these can help reduce the disability that OA causes.

Exercise is not a cure-all for OA and it will not solve all the problems that this condition causes. But losing weight and incorporating exercise into your life can help stop your joints from getting worse, and help you live better with osteoarthritis."

Anyway, I hope that helps for anyone who has been concerned. You see, I have an excellent sports medicine orthopedic doc and I also read quite extensively on all things related to my body and my training. I am in this for the long run (pun intended) and I hope to triathlon and run until I'm dead. Therefore, I will always listen to my body and I will never intentionally hurt it.

There are times when, in a race or competition, an athlete needs to make a choice between pushing through pain or backing off. I can't tell you that I wouldn't push through pain in a race situation. One never knows WHAT would happen in a scenario like this in any sport, but I will promise that I will not knowingly train on an injury if I KNOW it will worsen my condition or shorten my athletic career.

Anyone who is taking this lifestyle seriously will understand that we walk a fine line between caring for our bodies and pushing them just a bit further. Anyone who tells you they have this down to a science is a liar. Sometimes you take a risk. Sometimes you don't. It's life. And I'd much rather live my life to the full than cautiously waste away in fear.





Monday, September 17, 2012
Well, I've gotta be honest. This day really kicked the crap out of me. I came off a terrible night of sleep, awful dreams about hurtful people from my past, woke up late. Ugh. Seriously considered skipping my swim this morning and sleeping more...but, as I said in my status, I've never missed a scheduled workout and I don't intend to start making excuses now. Especially since this morning's workout was supposed to be a run, but I'm protecting my tendon until it feels 100% perfect. So I got my butt up and went to the YMCA.

The swim was grueling. I am not even sure how I eeked out my regular 30 lengths in 30 minutes, but I managed to do it...and add on two more extra lengths in the last minute. It was hard. I suppose I powered through mainly because I was aware that there was an Ironman swimming in the lane next to me (my friend, Sue, who is currently training for her 3rd trip to Kona Ironman World Championships). It always helps to have a hero one lane over, whose mere presence makes you push yourself harder.

My body felt wonderful, but I got to work and the exhaustion returned. Perhaps it's the gloomy gray sky out my window or maybe the 40 or so e-mails that were begging for my attention or the pile of paperwork from last week on my desk that was waiting for me patiently and demanding action. Maybe it had something to do with my boss's quick visit, where she expressed frustration with some of our records (which are in my care and it's my job to keep). She would never point the finger at me to make me feel bad, but she is also under a lot of pressure. I don't have negative feelings against her, but I pretty much started out my day feeling disappointed in myself.

The minutes and hours ticked away and I worked and worked and now the work day is over and I still feel defeated. I feel immense pressure to comfort eat. I will really really try not to tonight.

I just want to go home, eat dinner, ice my ankle, take a hot shower, cuddle with some kiddos, go to bed and start fresh in the morning.

Sorry to be negative. Just one of those days. If you were standing in front of me, I'd totally ask you for a hug.






Friday, September 14, 2012
Excuse me, Obesity? Could I have a word with you please? Thanks.

As you probably know, I've had some issues with my tendonitis flaring up since my last run. I've been bewildered by the feelings of frustration and anger that have been rising up inside of me.

Why am I angry? Good question. I'm so glad you asked because I've been dying to say this for a couple days now.

I'm so angry at you, Obesity. I loathe you. I detest you. I'm angry that you have a stronghold in our country and in our world. I'm angry that I had so little respect for myself that I let you into my life and allowed you to take control. I'm angry that you are not being labeled correctly by our media as a disease. I hate that you are a killer. I truly believe you are linked to cancer. And I hate that cancer has hurt so many loved ones.

See, I don't just hate the physical effect that you bring (like my ankle issues or heart problems or diabetes, which destroys so many lives). I hate the emotional baggage you bring. I hate that you make us hate ourselves. I hate that we feel powerless against you. I hate that you bring hopelessness. You are evil.

You have tried to destroy me. And I finally woke up and decided that enough was enough. But you wouldn't just slide away quietly into the night. You had to have your vengeance and inflict injury upon me. You knew my sweet, little tiny ankle bone couldn't handle over 600 lbs of pressure while running. Thanks for the souvenir.

But, here's the deal. This is what's going to happen. I have two races to get through between now and October 20th. I am going to train cautiously and intelligently, using bike and swim to build my endurance if necessary. I'm not going to expect fast times or PRs on the next two races. I'm going to take it easy and finish, no matter how slow I am. I will no longer be a slave to you and give into fear and quit just because you're hanging around.

What's more...after these races are over, I have an entire winter to lose weight, heal, crosstrain and pretty much get you out of my life forever. And that is what I plan to do. So...you can flail around and give me your best shot for the next little while...but, rest assured, you are leaving soon. And I won't ever see you again once you're gone.

Even better...after you are gone from my life, I will make it one of my life's passions to drive you from every dear friend or family member's life that I come in contact with. I plan to do everything I can to disarm you and pretty much annihilate the fear and hopelessness that you spread over your victims.

You are going to be so sorry you messed with me.



First Page
1
2
3
4
5
6
7
8
9
10
11
12
13
14
15
16
17
18
19 20 21 22 23 24 25 26 27 28 29 30 31 32 33 34 35 36 37 38 39 40 41 42 43 44 45 46 47 48 49 50 51 52 53 54 55 56 57 58 59 60 61 62 63 Last Page

Get An Email Alert Each Time LDRICHEL Posts