| | |
| --- | --- |
| | LDRICHEL's Recent Blog Entries |



Friday, September 14, 2012
Excuse me, Obesity? Could I have a word with you please? Thanks.

As you probably know, I've had some issues with my tendonitis flaring up since my last run. I've been bewildered by the feelings of frustration and anger that have been rising up inside of me.

Why am I angry? Good question. I'm so glad you asked because I've been dying to say this for a couple days now.

I'm so angry at you, Obesity. I loathe you. I detest you. I'm angry that you have a stronghold in our country and in our world. I'm angry that I had so little respect for myself that I let you into my life and allowed you to take control. I'm angry that you are not being labeled correctly by our media as a disease. I hate that you are a killer. I truly believe you are linked to cancer. And I hate that cancer has hurt so many loved ones.

See, I don't just hate the physical effect that you bring (like my ankle issues or heart problems or diabetes, which destroys so many lives). I hate the emotional baggage you bring. I hate that you make us hate ourselves. I hate that we feel powerless against you. I hate that you bring hopelessness. You are evil.

You have tried to destroy me. And I finally woke up and decided that enough was enough. But you wouldn't just slide away quietly into the night. You had to have your vengeance and inflict injury upon me. You knew my sweet, little tiny ankle bone couldn't handle over 600 lbs of pressure while running. Thanks for the souvenir.

But, here's the deal. This is what's going to happen. I have two races to get through between now and October 20th. I am going to train cautiously and intelligently, using bike and swim to build my endurance if necessary. I'm not going to expect fast times or PRs on the next two races. I'm going to take it easy and finish, no matter how slow I am. I will no longer be a slave to you and give into fear and quit just because you're hanging around.

What's more...after these races are over, I have an entire winter to lose weight, heal, crosstrain and pretty much get you out of my life forever. And that is what I plan to do. So...you can flail around and give me your best shot for the next little while...but, rest assured, you are leaving soon. And I won't ever see you again once you're gone.

Even better...after you are gone from my life, I will make it one of my life's passions to drive you from every dear friend or family member's life that I come in contact with. I plan to do everything I can to disarm you and pretty much annihilate the fear and hopelessness that you spread over your victims.

You are going to be so sorry you messed with me.






Wednesday, September 12, 2012
OK, so I found Spark Article GOLD, friends...it's a detailed explanation of HOW SparkPeople calculates the calorie allowances in our Food Tracker. For those that don't trust anyone (like me)...or just curious minds.

www.sparkpeople.com/resource/calorie
_calculation101.asp?

I encourage anyone who commented on my blog yesterday and said you could relate to my struggle with the scale not moving to read through this and do the calculations step-by-step on your own. To be honest, I had heard of all of these concepts already and had done bits and pieces of all of them, but had never seen them put together in such a cohesive and understandable way.

Here are the facts:

I have been eating roughly 2,000 calories per day (mostly healthy stuff)

I burn about 2500 calories per week in exercise (yeah, I know...that sounded high to me too but I checked and re-checked and this is accurate. I'm insane...enough said.)

I want to lose about 2 lbs per week, with the hope of meeting my goal weight of 145 by July 6, 2013 (my 35th birthday). I've got 77 lbs left to go.

Using the calculations from this article (which I can say is backed up by several other sources that I've come across in research over the past few months), I should be shooting for a target calorie range of 1300 - 1600 per day.

WOW. I've been so far off! It totally makes sense now why I've been in maintenance mode.

It's simple math, at this point. I need to control my urges and stay within my calorie range. I need to make sure those calories are healthy, good fuel for my body since I'm using so much fuel for exercise. And I need to not miss any workouts. The end.

If I faithfully do this, I can expect to see my scale moving in the downward direction in within the next couple of weeks. My new mini-goal is to lose 10 more lbs before my half marathon on October 20th. I believe this is doable.

I'm done playing games and I'm ready to do whatever needs to be done to get where I want to be. Who's with me?






Tuesday, September 11, 2012
OK, so here's the long and short of it, folks. You KNOW I've been working out like crazy. I have been 100% faithful to myself in fitness and exercise. I am proud of myself for that...it's a huge accomplishment for a 200+ lb girl to get off her ass every single day and work her body. I don't minimize my effort in that area.

I am also proud of myself for the healthy food choices I've been making. I always choose whole grain breads and pastas, make sure I have vegetables and fruits in my diet, choose lean cuts of meat and avoid fried foods like the plague. I drink my 9 glasses of water every single day. I hardly ever have soda, and if I do, it's a diet soda. I've ditched my coffee addiction and I track my calories every single day.

But...I'm not losing weight. Why? It's not a mystery. I know why. I eat too many calories. Plain and simple. My calorie range is 1600-1800 per day and I consistently go JUST over that, by a few hundred calories. Every day. So, you see...I am maintaining.

It's true that weight loss is 80% diet, 20% workout. And I HATE it! I've said this before...I absolutely can't stand the thought that I'm working SO hard and not seeing any change on the scale!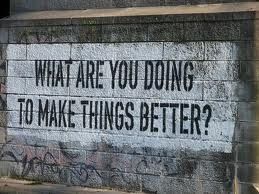 In light of the fact that I KNOW what I need to do and I just haven't been doing it, I am resolving ONCE AGAIN to reign in my overeating. This time, I have a plan:

1. Let go of it.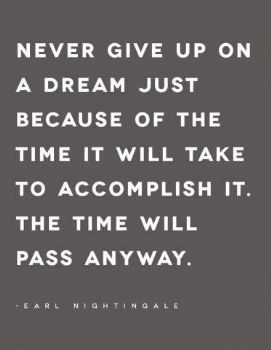 I have held onto this mindest of "I'm not losing weight and I won't lose anymore weight" for the past month. Time to let it go and do what I've gotta do and trust the process.

2. Declare it.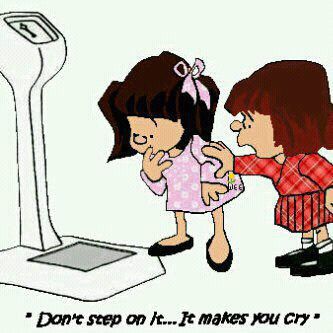 OK, so now it's public. I don't know why it's so embarassing to admit this in writing. But it really is humiliating for me. I suppose it's because I'm showing some weakness and I'm supposed to be this "inspirational" Spark Motivator. Well, obviously, I haven't got it all figured out.

3. DO IT.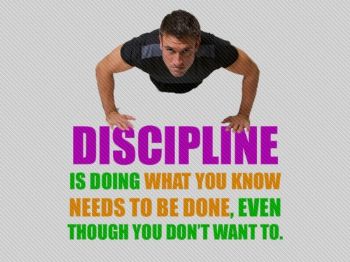 Simple. Just do what you know is right, Leah. Don't take away from it. Don't add to it. JUST FOLLOW THE PLAN. Is it hard? Aww...oh well. Is it frustrating? Yep. Get over it. Will it take time? Yeah...probably. So what? Time to get serious and quit disrespecting yourself!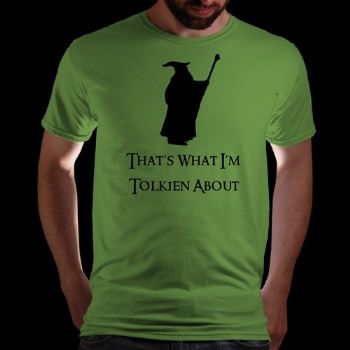 Monday, September 10, 2012
So, I'll be honest. I have had a rough time getting back into my morning workout groove. The reason I rolled out of bed yesterday was because my running buddy was set to arrive at my house at 6:45am. I felt great after my bike ride yesterday. And, here's the thing, I've done all the calculations regarding alternatives...so I know that this early morning hour is really the only way I, personally, am going to be able to consistently stick to my training. It's just the way it is.

I missed my long run yesterday due to tendinitis ever-so-slightly flaring up and I really can't afford to skip a long run - not with a half marathon in 6 weeks. So, my choice was to get completely off track or get up this morning and do it. As much as I'd love to be overdramatic and say that this morning was the toughest wake-up to workout ever, I'd be lying...it is this tough every single day. I don't think I've ever had my alarm go off and thought, "Yes! Time to run!" Haha.

The sun is coming up later and later these days. And, although I've never attempted a run in the dark on the trail before, I went ahead and started this morning just about 10 minutes before the sun began to come up. I probably ought to get some pepper spray stat if I'm going to make this a habit.

About 4 minutes into my walking warm-up, I wondered if I should have worn a sweatshirt. It was a chilly 50 degrees. I could see this being a LONG, FREEZING 4 miles. But...I was already starting late, so I shrugged it off. As I grumbled to myself about how I should have just stayed in bed, I suddenly looked up.

WOW. The clearest sky with a gorgeous cresent moon and gleaming stars all around it! I literally gasped when I saw it. It was like God said, "Don't forget why you're out here. To be with Me. I made this morning for you. Just wait til you see what I have in store!"

From that point on, everything began to change. My mindset, my attitude and the world around me. The light began to creep into the eastern sky...just a dull glow that was a tiny bit brighter than the dark sky. As it slowly spread out over the sky, I had found a perfect pace that had me feeling light on my feet and not struggling for breath at all. It allowed me to look around and truly take in the artwork around me. I saw a magnificent spider's web. As I ran past a huge pasture, I heard a horse whinney in the distance to welcome the day.

As the light grew, I actually heard a rooster announcing the dawn! A flock of geese flew over my head in V-formation with an adorable baby goose flying along behind them. I ran right by a fawn and was literally about 4 feet away from her and she didn't start or run away. I saw the fog lifting off the fields and I heard the rushing of the creek, full from recent rainfall.

During my last two miles, I asked God to quiet my inner craziness and speak to my heart in the stillness. I expected some instructions...you need to do this better...you need to be more like this...etc. I was utterly surprised by what I actually felt Him say to me.

"Leah, you know how you feel about your kids? That love that oozes out of you when you see them? That is how I feel about you."

"You are my sweet, precious little girl! I love you so much, you adorable little thing. I could kiss you forever! You are so amazing! I can't even explain how much I love you. I wish I could even find words to tell you how you captivate me. You are so perfect and amazing the way you are. I can't believe I made you. So beautiful...so special. Come here...I just want to hold you and never let go."

What a gift. What a wonderful gift! I have never been so glad that I didn't wear my iPod and block out all of that with some raunchy Lady Gaga song. I'm not kidding. I might just become a running purist, you guys. Anyone wanna buy an iPod shuffle?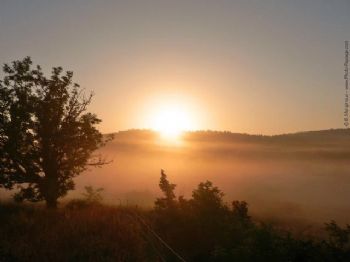 Sunday, September 09, 2012
I've noticed a couple strange side effects of my time off from running, in the form of addictions that just seemed to slide away when I began to cross-train with swimming. I didn't even realize these until one day, I just thought, "Hey...I usually do this and I don't anymore. Huh."

I don't offer any explanation whatsoever about why these things seemed to fall away while I was in the boot, off the roads and in the water. It just sort of happened. It seems odd. So I thought it'd be cool to mention them.

1. Coffee

I was a coffee ADDICT, you guys. I would drink one cup of coffee with creamer every single morning. EVERY. SINGLE. MORNING. It had gotten to the point that I was literally SAD and depressed and felt awful during the day if I hadn't had my coffee.

One day, I had a cup of coffee and I felt really sick. This is not unusual...it has always bothered my tummy...but I usually just ignored that. But, for some reason, that time it REALLY bothered my tummy. It was during my protein shake phase and I wondered if all the protein was just changing my stomach or something? Anyway, I tried it again once about a week later and felt sick.

The most amazing thing is...I haven't even WANTED it. You know, you give something up because it makes you feel sick (like McDonald's or Coke) and you still have a huge YEARNING for it, right? Well, no. Not with coffee. It's like one day I just woke up and I was done with it. Isn't that WEIRD?

2. Music

Not music in general. LOL. Music while I'm running. I didn't notice this until last week, when I was going on my second "real" run and I didn't even think to take my iPod with me. I started to think about it while I was running and I realized I just didn't WANT music. I am pretty sure this is because I did so much pool work while my ankle healed and I never had music then. And when I bike, it doesn't occur to me to take my iPod (and, truthfully, I like to hear what's going on around me when I'm going that fast...still not totally comfortable on the bike). So, I guess I'm just used to no music.

Yesterday, I ran an entire race with no music and I actually really loved it. I used to rely SO heavily on that music to get me through a run. No more. I don't NEED it. I'm not saying I won't ever listen to music on a run again. Who knows? But...for now...I kind of like my inner monologue. I'm very entertaining, you know. LOL.

And...it gives me time to really try to connect with God. And I think that makes running even more special. Truth be told, there's a lot of stuff going down in my life right now and I am looking to capitalize on every single moment I can possibly get alone with the Big Guy. We've got STUFF to do, you know??? I can't have music interrupting those chances.

3. Television

OK, this is not just from my injury time. I've noticed this since May, when I really started running. Not only was I beginning to skip TV time with my hubby because I had to get up at 5:30am to run, but I also just wasn't interested in sitting there for hours when I could be reading a cool new book on running or reading a magazine on running. And, I'm not a total freak. I do read OTHER things! Haha. I've been wanting to read SO MANY books...and I just haven't had time with work and mommy stuff. So my only time is in the evening after the kids go to bed...that one special hour or so before I can't keep my eyes open any longer. You know what...if it's between TV and a great book, I'm so going off by myself to devour that book.

I was addicted to more shows than I can count. I was literally really emotionally invested in the plots and characters. I made one change in my life (getting more active) and it's like it all just fell to the ground and died. I couldn't care less about TV anymore. It was actually hard for me to watch the Olympics because I just wanted to go out and do stuff all the time...I didn't want to be chained to the TV. And...yet I did. Haha. Olympic addiction did NOT go away!!!

Anyway, just some strange things I've been noticing. Did any of you notice any addictions just fall away easily once you started your health journey???? I'm curious if I'm the only one.



First Page
1
2
3
4
5
6
7
8
9
10
11
12
13
14
15
16
17
18
19
20 21 22 23 24 25 26 27 28 29 30 31 32 33 34 35 36 37 38 39 40 41 42 43 44 45 46 47 48 49 50 51 52 53 54 55 56 57 58 59 60 61 62 63 Last Page

Get An Email Alert Each Time LDRICHEL Posts