| | |
| --- | --- |
| | LDRICHEL's Recent Blog Entries |



Wednesday, July 25, 2012
OK, so you know when it's storming really badly and then THIS happens?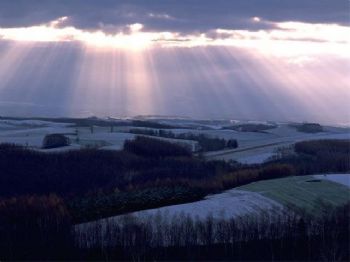 It doesn't matter how many times I see it...when the sun's rays burst out from behind a dark cloud, it is ALWAYS breathtaking.

Today...I feel the light piercing through. It's amazing how a person can feel so broken one day and, after a good night's rest, wake up and just see things differently. I suppose it's not that surprising...I am generally a positive person. The times that I give in to depression are few and far between. I'd say it happens a couple times per year and then I'm done with it. I guess it was just my time this past week. Granted, a lot of things really came down on me all at once...so it makes sense, I guess.

That big, grief-filled emotional issue I have been dealing with seems to have taken a turn today...it feels like I am settling into a new normal there and I can't even tell you what a HUGE relief this is for me! It's like a 50-lb weight has been lifted from my heart. There's a little lingering confusion, but relationship has been restored and healed up to a point. And that is always good.

And now the info you've all been waiting for...

I went to the ortho today to have him look at my ankle. Got some x-rays and talked to the doc. So, apparently, it is possible that there are two things going on here:

1. Posterior Tendonitis - Basically, the tendon in the back of my ankle is not strong. When I pronate my foot, it wears it down too much. I need to strengthen it if I'm serious about training for a half marathon (so I begin physical therapy for this next week). He also prescribed custom insoles for my shoes to try to bring some stability to that area of my foot.

2. He noticed a lucid spot on my x-ray in the cartilege of my ankle joint, which could mean that it's chipped away. He couldn't see it well enough, so an MRI is necessary to get a high resolution image of the area (my hardware is in the way and blocking the view). I am scheduled for an MRI next Wednesday. Then, I have a follow-up appointment with the doc the following day to discuss the results. I asked him what it would mean if there WAS a chipping away of the cartilege. He took a deep breath and said, "I would have to treat it like a fracture and recommend a non-weight bearing course of treatment blah blah blah blah blah." He literally said the words, "blah blah blah blah blah"...giving me the idea that it would not be speedy recovery.

How did this happen? Aside from my tendon not being strong enough (which is simply due to not enough use since it's healed from the accident), the cartilege issue is because of my weight repeatedly pounding on the cartilege when I run.

Today, I have so many thoughts swirling in my head and if you care to keep reading, I will share them with you:

1. How could I expect to let myself go for so long and NOT have some consequences to face due to my excess weight?

Especially when we are talking about running. I have read that the force on your feet when running can be up to three times your body weight. That is over 600 lbs of force on my already-weak ankle. To think of it this way...my injury shouldn't be a very big surprise. It's a bummer, yeah...but it's just something that I need to deal with and move past. If anything, it's more of a motivator to get this weight off as quickly as I can!

2. I can't stress this enough - the Olympics could not come at a better time. It's no secret that I'm excited to watch them (I did take two weeks off of work so I can watch them 24 hours a day for two weeks! Seriously!) I have hit a small bump in the road this past week. I am sure the inspirational stories of the Olympic athletes will give me JUST the kick in the pants that I need to get back in full gear with my eating and working out, whether that be elliptical, pool, stationary bike, whatever. I've got to do SOMETHING. I can't lose this momentum!

3. How lucky am I to have a doctor that is an EXPERT in the field of sports medicine to help me get through this first injury as a runner? Not only does he have a full history of my past injuries, but he knows my goal of training for the half marathon and he knows exactly what I need to do from a physical standpoint to get to where I need to be by October. If this man can't get me running again, there is no one that can. A non-weight bearing course of treatment would definitely suck for the next who knows how long...but, in October, I wonder if I will be thanking my lucky stars that this happened at the very beginning of my training shedule and not two weeks before the race.

4. And, finally...it all comes back to SparkPeople. As always. My girl RAMONAFLOWERZ just had knee surgery yesterday. This woman has got a LOT more going on with her knee than I have with my ankle (even if the MRI DOES show a cartilege chip). I've been writing to her telling her that she WILL bounce back from this and she will come back better than ever and that she is so fierce (because she IS!) I was just thinking today, "How DARE I say all those things to her and then mope about whining about my ankle issues, like it's the end of the world?" Look...if Ramona's fierce, then dammit so am I! And you know what? We are going to kick these injuries in the as*s TOGETHER. So, girl....it's you and me. And we've got to keep a positive attitude. It's all we have at times. We CAN do this!

The best part is...we aren't alone. Can't even tell you how many amazing messages and comments I've received over the past few days. Thank you, friends.

The sun is bursting through the clouds. And, for that, I am so grateful.






Tuesday, July 24, 2012
So, I can't get into the ortho until tomorrow (Wednesday at 2pm EDT). I've kind of been in denial about the situation, but this morning when I had to stop in the middle of the hall because the pain shooting up my ankle was so severe (as I've had to do several times since then today), I figured I'd best face facts and admit that something is very wrong. If I'm being realistic, I will not be surprised if I walk out of the office tomorrow in a boot.

Look...I know this is a very temporary thing. And, my goodness, I have been in MUCH worse circumstances and much longer recovery periods in my lifetime. But, this Saturday is the Color Run. It is the first race I was ever interested in and the first race I ever committed to running. I have been looking forward to it for MONTHS, I recruited several team members and I paid $45! I can't tell you how upset I am that I won't be able to run it (and, just trust me, I won't be in any shape to run it by Saturday...if today is any indication). I thought I could walk it, but now I am questioning that as well.

My mind tells me all the things that you awesome SparkFriends have been telling me, but my heart is in a different place. That is what makes this so difficult for me.

Why is this so hard?

1. I was finally getting to a point of consistency with my running. My training plan for the half marathon just kicked in two weeks ago. I was doing so well! I'm not afraid of losing my physical conditioning as much as I am losing my momentum and my consistency. I was at 5 days a week of running and it was finally a habit.

INTELLIGENT RESPONSE: I have proved that I have the willpower. And, if I could do it once, I can do it again when I'm healed. More than that, I can CONTINUE to do it WHILE I'm injured. I realized I need to change my exercise perspective a bit...but I cannot quit.

2. I was just beginning to crawl out from under the crushing self-doubt that I've carried around with me for so many years...this idea that I can't ever possibly do anything active that matters...that I could never be an athlete...that it was, frankly, just TOO LATE for me. I was starting to think that maybe it COULD be possible...and I was getting to a point where I could see myself in that role. Athlete. It's amazing. I'm 34 years old and I've got 3 kids. How could a re-birth like this be possible at this point in my life?

INTELLIGENT RESPONSE: Can I still be an athlete? Of course! This is temporary. I know that in my head. But the feelings and the lies that slip in when you can't do what you love are really difficult to ignore. I know they are lies and I know this is temporary. It's just hard.

3. Running was a way to push back against my past defining me. I had this terrible accident that broke half my body...and I somehow came back from that to do things that I never imagined I could do. As I recline on my couch with a bag of ice on my ankle, I have awful flashbacks of injuries past. It is really tough to fight those old demons and hold them at bay. There was a lot of depression surrounding that accident, specifically the lack of mobility. It's like a horrible re-run (no pun intended...but funny pun nonetheless).

INTELLIGENT RESPONSE: THIS IS NOT THE SAME! Not even close! I still have 90% of my body functioning, which leaves room for a LOT of activity. I just need to DO it!

4. On top of that, there is a whole other world of pain that has nothing at all to do with my ankle. It's this horrible situation where I have to choose between one course of action and another. And, they simply can't co-exist. Even though I love them both and don't want to let go of either. In addition, it's always a shock when someone makes a choice FOR you...without much input from you. That is what happened here. And so I'm left reeling from the effects of it...and I didn't have a plan for how to handle my emotions. I certainly didn't expect to lose this part of my life at the same time that I would temporarily lose running. That, in itself has been quite a blow.

INTELLIGENT RESPONSE: Move on. Right? Easier said than done. I have ONE friend that's been tracking with me through this ENTIRE situation. One day, she said to me, "Leah, it seems like you can't decide between two options here. If you could take everything you are, all your passions, your entire person and soul and wrap it up in a box and give it to one or the other, which would you choose?" I was actually pretty shocked how easily the answer came to me. "Neither." Neither deserves THAT. I'd choose ME.

And so, even as I cry myself to sleep every single night this week, I know that I'm strong. Because, when given a choice...my instant response was to choose myself...because I'm worth it. And that....THAT never would have happened 3 months ago, 6 months ago, a year ago.

So, friends...I'm sad. I'm very very sad right now. I won't lie to you. I haven't figured out how to stop my tears at times. My usual outlet (running) has temporarily been taken from me. But...I won't give up. I haven't bowed out. Please don't worry about that.

Listen, when I get use of this ankle again, you can bet I'll come back swingin' and you KNOW I'll have a few rage runs stored up too. We've all got stuff we deal with from time to time. If you promise to hang in there, I'll promise too.

Above all, I can't tell you what it means to have you all supporting me. You are lights in the darkness and I'm so SO thankful for you.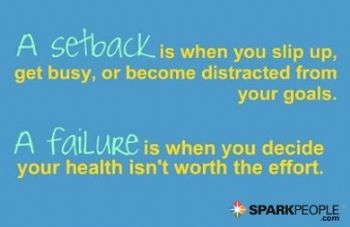 Monday, July 23, 2012
So, I'm not feeling it today. In fact, I'm very down. And since I know you don't come here to be pulled down and I want more than anything to lift you all up when you take the time to visit my blog, I will need to rely on some outside sources today.

I completely forgot I have an entire "Smiles" and "Inspiration" board over on Pinterest. So, today I'll share some things from there that make me kinda happy. I must admit...going through those boards did lift my spirits...a tiny bit.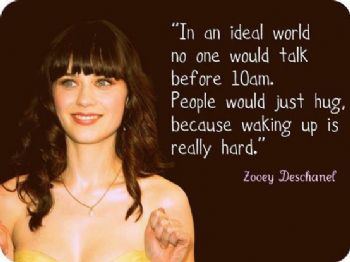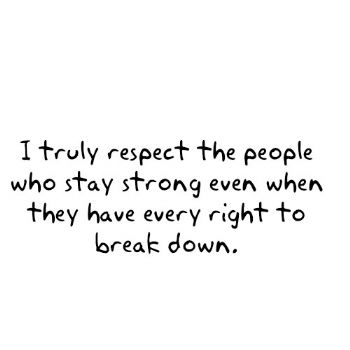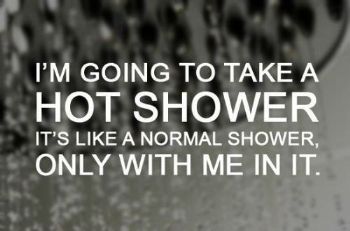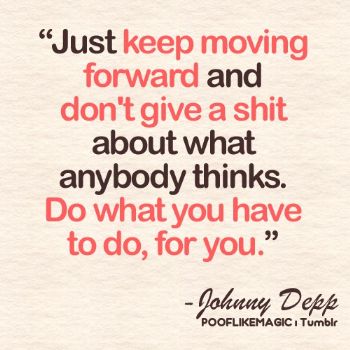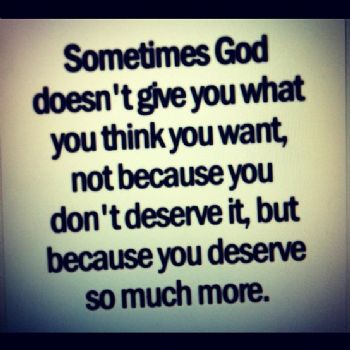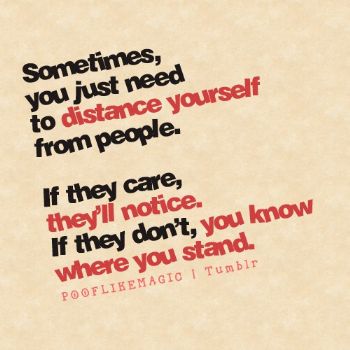 Yowza...that last one. Anyway, hope those made you smile. Everyone have a great day, OK?











Sunday, July 22, 2012
Do you see this man?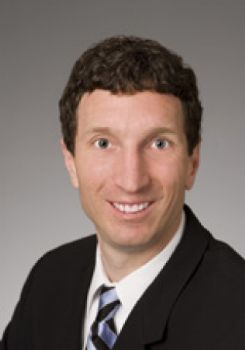 He looks like a nice fella, doesn't he? Secretly, I think he looks like the lead character in that Pixar movie, "Ratatouille" but maybe that's just me.

This man has played a pretty big part in my life. He has been there at my lowest point and taken care of me. He is not my husband. He has seen a side of me that so many have never seen - a rather disgusting side, if I'm being honest. He is not a family member. But he should be...he knows more about me than a lot of people in my life know. You could say he knows me inside and out - and that would be an accurate statement.

This is Timothy Steiner. DR. Timothy Steiner to you and me. A man who knows intimately how many pieces of metal are currently growing into my bones. He was right by my side when I was wheelchair-bound and was learning how to walk (the second time). He gave me that disapproving look when I would proudly straighten my elbow for him and he wasn't satisfied with the range of motion. He doesn't mince words. And he doesn't mess around. And, that's good, because he shamed me into doing my physical therapy for 6+ months. And he healed me.

He's an expert in the field of sports medicine and he specifically works with athletes (even though his office is usually full of old people). He's the best kind of doc because you go in complaining of ANY type of pain and he will ALWAYS take an X-ray right then and there to find out what's actually wrong. No random diagnoses pulled out of his ass...just the facts.

I love this man, but I'd hoped I wouldn't ever have to see him again.

When I started running, I had a sinking feeling that I might need to get re-acquainted with the brilliant doctor. And, tomorrow, I will beg him to let me come in and see him...so he can tell me good or bad news about my ankle.

I'm pretty scared...because, frankly, if I hear the words "don't run for a month" or more...well, I know it won't make sense for some of you...but it will devastate me. But, if I put it off and try to ignore or ice the pain away, I will most certainly hear those words at a later date. I promised myself I'd go at the first sign of pain. Just as I won't break my promises to myself of consistent healthy living, I can't break this one either.

For now, I'm going to somehow drag my butt out of bed at 5am tomorrow and head over to the YMCA to see what kind of fun torture they have for me there that won't put any pressure on my ankle. It's not the same. I won't lie to you. I don't really want to do it. But...I know it will make me feel better and stronger. And, God knows, I NEED to feel stronger.

So...I'll keep you posted. I'm kinda down right now. But I wish you all the best week ever. Keep sparking, friends!!!!





Saturday, July 21, 2012
A friend of mine just got a tattoo of a line from her favorite poem on her foot. I'd never heard of this poet or this piece before...but, as I read it, I thought to myself, "Geez...could this be more perfect for SparkPeople????" So, I thought I'd post and share it here.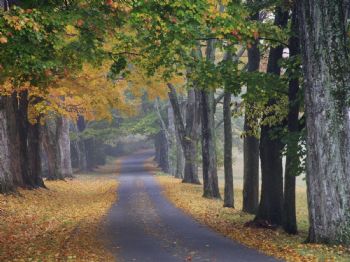 The Layers
BY STANLEY KUNITZ

I have walked through many lives,
some of them my own,
and I am not who I was,
though some principle of being
abides, from which I struggle
not to stray.
When I look behind,
as I am compelled to look
before I can gather strength
to proceed on my journey,
I see the milestones dwindling
toward the horizon
and the slow fires trailing
from the abandoned camp-sites,
over which scavenger angels
wheel on heavy wings.
Oh, I have made myself a tribe
out of my true affections,
and my tribe is scattered!
How shall the heart be reconciled
to its feast of losses?
In a rising wind
the manic dust of my friends,
those who fell along the way,
bitterly stings my face,
Yet I turn, I turn,
exulting somewhat,
with my will intact to go
wherever I need to go,
and every stone on the road
precious to me.
In my darkest night,
when the moon was covered
and I roamed through wreckage,
a nimbus-clouded voice
directed me:
"Live in the layers,
not on the litter."
Though I lack the art
to decipher it,
no doubt the next chapter
in my book of transformations
is already written.
I am not done with my changes.




First Page
1
2
3
4
5
6
7
8
9
10
11
12
13
14
15
16
17
18
19
20
21
22
23
24
25
26
27
28
29
30 31 32 33 34 35 36 37 38 39 40 41 42 43 44 45 46 47 48 49 50 51 52 53 54 55 56 57 58 59 60 61 62 63 64 65 Last Page

Get An Email Alert Each Time LDRICHEL Posts