| | |
| --- | --- |
| | LDRICHEL's Recent Blog Entries |



Friday, July 13, 2012
I remember the night we met like it was yesterday. I was young, just 18 years old...a freshman at Purdue University and I hadn't really connected with a group of friends yet. I'd tagged along with some girls from the floor of my dorm to a party at a friend's apartment. She was breathtakingly beautiful. She was a junior and a member of the Purdue Women's Water Polo team.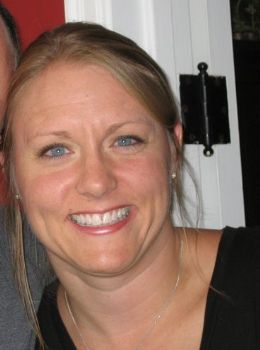 She had a ton of friends at this party, but she sat and talked to me. I was so insecure. How could a girl like THIS actually care about some dorky freshman like ME? But, she asked me questions and really listened to my answers. It was clear that she wanted to know me. Not just because she was a leader of the club, but because she had a loving heart.

Over the next 2 years, Allison took me under her wing and mentored me, led a Bible study, prayed with me, allowed me to be completely honest with her and challenged me to become a better version of myself and to dive deeper into my faith. I looked up to her in a way I can't describe to you. There was a joy and a peace in her spirit that I've never found in another person since.

I remember the horrible phone call in 2001. I had graduated from Purdue by then and was making a decent living in Chicago, when my best friend called with the news that there had been an accident. Allison had been on the beach, having fun with a group of students and dived into a wave headfirst. The ensuing days were a nightmare for all of us that loved her...there was the initial worry that she wouldn't make it, then the frightening news that she was paralyzed from the neck down, prayers for complete healing and a firm answer of "no" from God on those prayers.

Floundering faith...tears of sadness...dreams washed away with that one ferocious wave.

But all of us should have known that Allison wasn't one to stay down. She had her dark time and moved past it. She came back...with style. From that point, our lives took diverging paths.

Allison fought through rehab and learned how to live in her new state.
I lived it up in Chicago, completely self-centered and pretty much gave myself whatever my heart desired.

Allison joined the staff of Campus Crusade for Christ and continued to impact students' lives in a positive way.
I got married and had three little ones. All the while, I ate my feelings and abused my body with excessive food.

Allison found an amazing man and they got married.
My health declined to the point that I could not care for my family the way they deserved to be cared for.

Allison became active in wheelchair sports.
I became depressed and gave up on myself.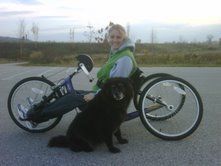 Through every adversity, Allison has been an inspiration. I'm sure there are many that find her inspirational because of her accident (and rightly so), but I must tell you...she was always this way. There was never a time when she was NOT an inspiration to me. And she continues to be one.

Why do I tell you this story about this beautiful and amazing woman??? Because, when I had my accident, Allison and I were finally on parallel paths...for a few months at least. My family had to purchase a new bed so I could sleep in the living room because I couldn't go upstairs with 5 broken bones. I was wheelchair-bound for at least a month and it's difficult to maneuver a wheelchair with a broken leg AND broken arm on the same side of your body. The most mundane, everyday things were impossible for me. The day I couldn't put my hair in a ponytail or, frankly, wipe my own behind in the bathroom, was a real eye opener for me. For me to compare my accident to what Allison has been through would be blasphemy. But...in some small and tiny way, I was able to get a taste of a COUPLE of the difficulties that she deals with on a daily basis.

This is why, when I run...it is not just an exercise routine for me. It is a life-giving activity. I saw this photo awhile back and thought of what I have come through...and, yes, thought of Allison: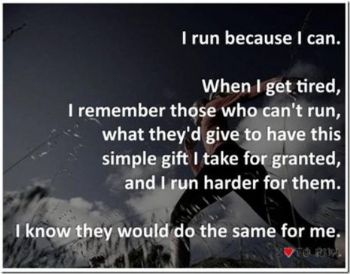 In light of this deep gratitude I feel for running, I would like to dedicate my first half marathon to Allison - one of the brightest lights that's ever graced my life. When I take to that course in October, it will be her spirit that pulls me through those 13.1 miles. And I can't wait to see those beautiful eyes smiling at me when I cross that finish line.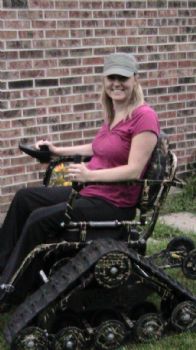 Allison's take on life - in her own words (taken from her FB page):

"Had a diving accident in '01 that left me paralyzed and on a journey I would never take back. It's hard, don't get me wrong. I miss the simplicity of life...things I used to take for granted...like typing with all fingers!...and am sad from time to time when I can't do something I really miss doing. Yet, in the midst of all that, I have sooooo much to be thankful for. I pray that I would live for what I can DO, not for what I can't and think on what I have, not what I lack. I pray that God would use me far more than I could imagine...that I'd live a thankful life and maybe help others who hurt along the way. There is hope. Through Jesus Christ we have access to the Father and in the Father, we have life...true life. Life that will one day give me a new body. Life where they'll be no more pain, no more struggles, no more sin. Life that we can experience even NOW. I pray you know this life and if not, please ask me about it, cuz it was meant for you too!"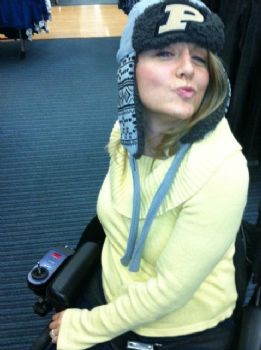 Thursday, July 12, 2012
Lately, I've been receiving a lot more comments on my daily blogs and I've continued to receive quite a lot of encouraging words from so many of you, as well as friends and family in my "real life" spheres. As you might imagine, there are words that begin to repeat themselves and stand out among the rest. I've learned that if a word or idea is repeated, it's probably important and worth investing some time into understanding.

There are three words that I repeatedly hear about myself and, in particular, my running these days: grit, tenacity and determination. Apparently, people admire these things. And, I'll tell you the truth...these words are music to a wannabe/prematurely injured rollergirl's ears.

Hearing these things said about me makes me want to work harder, reach further and dream bigger with my running. For that reason, I've assumed that I should be working toward getting stronger and faster and better at running. These are certainly noble goals. And a person needs goals to move forward.

But, last night, I had a moment where I stood naked before myself (intellectually, not literally) and asked myself, "Leah, what is your half marathon goal?" And was surprised to find that I didn't have a clear answer.

You see, I've always assumed my goal for my first half coming up in a few short months was to beat a certain time. I'm not trying to be an Olympian or anything. I'm a beginning runner and I get that...I was really just hoping to finish in less than 3 1/2 hours.

But something happens when you immerse yourself in running books and running magazines and running training programs and running SP teams. You start to feel very competitive...even if it's just with yourself. I am reading all about tempo runs and hill drills and pushing the body harder and faster. And I guess I got carried away with all of it.

I am notorious for advocating listening to my body, because I am coming back from EPIC injuries. So, certainly one of my foremost goals is to never get injured again. I've had quite enough hospital and P/T time for one person...enough for a lifetime actually. So, yes...I've been pushing my limits a bit...but not at the expense of my body. Yet.

Today, I was scheduled to run my first interval speed training workout. I don't know why this was making me nervous, but I was feeling uneasy. I've read you shouldn't even DO speed training until you have been running for an entire year. And I've also read you can't even hope to get faster without it. So...this is what led me to the ultimate question last night: IS my objective to just get faster?

Part of me felt compelled to say "yes" because of those three magic words. If I DON'T get faster and focus on getting better times, then aren't I just being lazy and not challenging myself? Wouldn't that be like wussing out and be the OPPOSITE of grit, determination and tenacity?

Well, what do these things even mean?

GRIT - noun - firmness of character; indomitable spirit; pluck

DETERMINATION - noun - the act of coming to a decision or of fixing or settling a purpose.

TENACITY - noun - holding or grasping firmly; forceful; stubborn or persistent; tending to stick or adhere

Last night, I allowed myself to think about the possibility of running my first half marathon purely for the enjoyment of it, with no regard for finish time. And I had to chide myself and say, "Leah...do you REALLY believe that if you run for enjoyment and finish a half marathon that anyone can accuse you of not having any grit, determination and tenacity? C'mon!"

I reached out to some friends on DailyMile and a fellow sparker (who also happens to be one of my biggest running inspriations), SANDIEGOJOHN, answered:

"When I decided to run my first marathon, my friend gave me the best advice. He said, 'If your goal is to finish the marathon, don't have another goal.' His point was that just running that distance was an amazing accomplishment and would be a shock to my body. And he was right. I ran it to experience it and that was enough. I waited until my second marathon to chase a specific time."

Then, I got one more comment that put some things into perspective for me:

"I am with John. Just enjoy it. Finishing is a great attainable goal. If it is your first you automatically PR. Set yourself up for success."

Wow. What WISE friends I have!

So, you know what I'm going to do??? I'm going to completely and totally focus on just finishing and enjoying every minute of "one of the most beautiful Autumn Marathon courses you will find anywhere. The course has been described as 'Enchanting' and 'Surreal' by participants! An amazing treat." WHY WOULD I WANT TO MISS THAT BECAUSE I'M WORKING TO NOT THROW UP???

Also, I'd like to enjoy the "fantastic post-race atmosphere. After the race, hang out in the Beautiful Park Setting of the Former Army Parade Grounds of Lawton Loop. Enjoy music, fire pits, a free post-race meal, and a magical atmosphere where people simply want to relax, catch up with new and old friends, and enjoy their accomplishment on a beautiful autumn day." As it happens, I DO have an old friend running this marathon that moved away a couple of years ago and I have missed her dearly. AND a new friend that I met on the running trail that is also running the half. WHY WOULD I WANT TO COMPROMISE SPECIAL TIME WITH THEM?

So, yeah...that's my official plan. This will change the way I train and will take a lot of pressure off. And, looking back at those definitions, I think I still fit the profile. All in all, I'm happy.

Now, let's get running!






Wednesday, July 11, 2012
What is sexy?

Is it someone with a perfect body?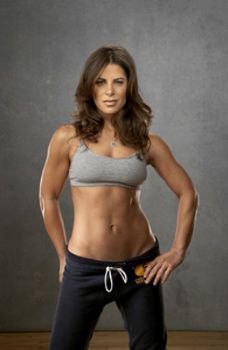 Nice eyes and smile?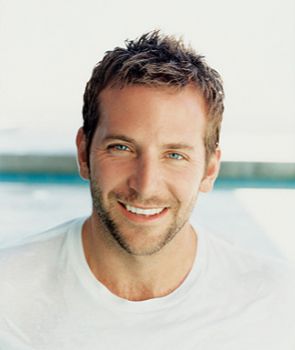 Is it a well-dressed person?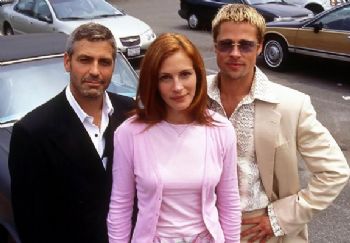 Maybe it's not so shallow for you. Maybe someone who can make you laugh really gets your motor going?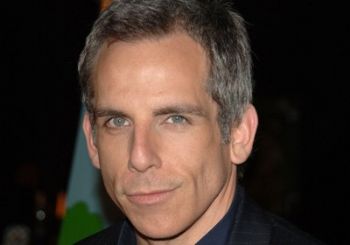 Or someone who is extremely intelligent (psst: my weakness)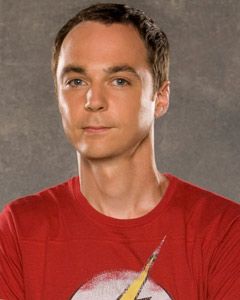 Or maybe sexy comes from a person just being genuinely kind?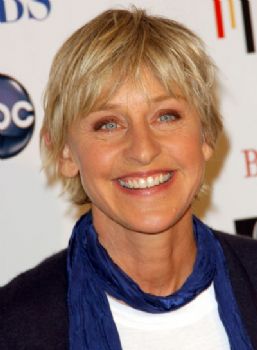 WHAT IS SEXY? Is it sometimes one of these and sometimes another? Is it all of them put together, creating a desirable effect (gee, I hope not because I'll never be able to nail them all down! Haha.)

I was thinking about this because, with the increasing levels of health and vitality and energy that come from eating right and working out, it's bound to happen one of these days to all of us. At some point, when you least expect it...you will think to yourself, "Rawr. I feel sexy." And how do we interpret that feeling, when some of us have never ever felt that before or it's been quite a long time since the last time it happened?

I thought it would be interesting to get my friends' takes on the definition of SEXY.

(And, since this is a real scientific experiment with 4 whole respondents, I will also indicate if the reply comes from a man or a woman. You know...just so everything's SCIENTIFIC-LIKE.)

SPARKY #1 (Man): "For me, it all boils down to confidence. There is a thin line between confidence and arrogance. Many straddle the fence, but that comes with the territory. Just because someone is beautiful or pretty doesn't automatically make them sexy. If you're confident on the inside, it will show on the outside. You don't have to wear fancy clothes or makeup. The person makes the clothes and, although makeup may help, it only accentuates beauty. It doesn't create it."

SPARKY #2 (Woman): "Sexy is how a person conducts themselves - being independent and happy with oneself. I tend to stick with society's physical definition of sexy in my head, though, so I'm more critical or judgmental of myself. The times I feel sexy are when I do my hair and wear something that flatters my body, so I can notice that I am getting smaller. Sometimes I feel sexy after pole dancing class just cuz I'm taking new risks and putting myself out there. If I felt better about myself physically, it would probably increase my self confidence and expand my definition of sexy."

SPARKY #3 (Man): Curves and confidence!

SPARKY #4 (Woman): Sexy can be a physical trait, for sure. I think sexy is an attitude. Sexy is what you exude. Sexy is being in control. Sexy is owning everything about yourself. Sexy is confidence. Sexy is that day you get checked out at the store and you think to yourself, "You wish." Sexy is having standards. Sexy is knowing you're a catch, even on an off day. Sexy is you, plain and simple. Think sexy. Feel sexy. Be sexy.

Interesting, don't you think? I have been contemplating my answer all day now. I don't know that I could put it so succinctly, as my dear friends have done.

I guess, if I were to define it for me, I'd say sexy is in a person's heart. Yep, confidence rocks...but even moreso than that, I appreciate a tenderness toward others, an ability to love deeply and love freely, a passion (for anything!), and the freedom that comes when there is no fear in being 100% completely you around the person and vice versa. No barriers or walls...that's sexy.

What about you? How would YOU define sexy?

And a follow-up question...are you sexy? Hmmm?








Tuesday, July 10, 2012
Well, I'm going to do it...I'm taking the plunge and posting a cheesy before/after picture.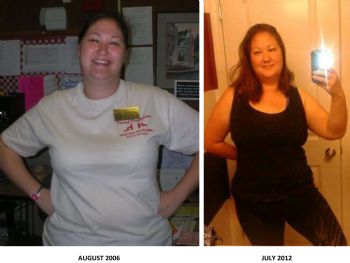 Frankly, I don't see a TON of difference when I look at pics, but I can tell you right now that the person in the pic on the right is not the same woman as the one on the left.

Been considering all morning this idea of, "I'm not where I'd like to be, but I'm also not where I used to be." It's definitely true. But something else occurred to me that actually has me quite shaken up and I feel I'm on the verge of a rather significant perspective change.

The only photos I was able to find of me in my unhealthier days were ones with friends and family...and, in all of them, I appeared to be so happy. No...strike that...I WAS so happy. As I looked through photo after photo (not many of them full body shots), I was reminded of every single memory with every person in every photo. These photos are going back up to 6 years and span to just yesterday at lunch. And, since everyone loves pictures, I thought I'd give you a sampling (oldest to newest).

Warning: Some of these photos are *gasp* fat photos. But...I'm not so embarrassed anymore. I'll explain in a minute.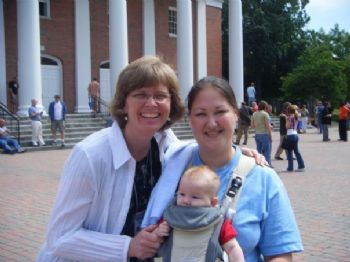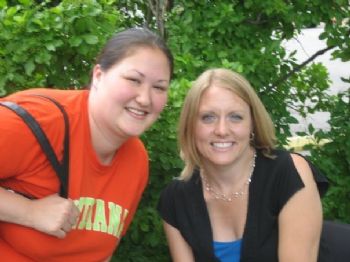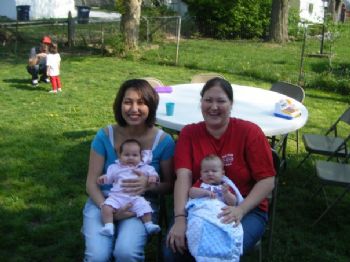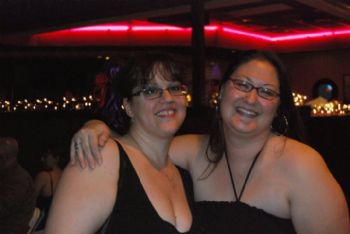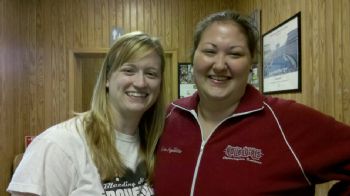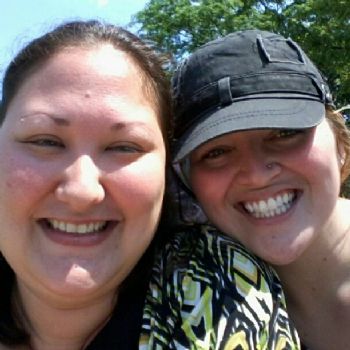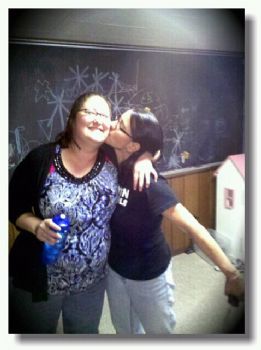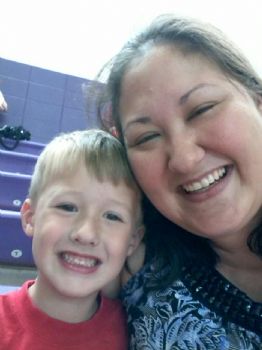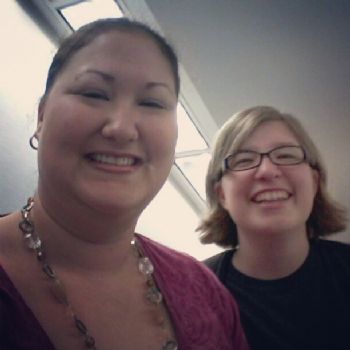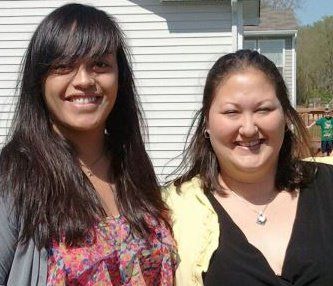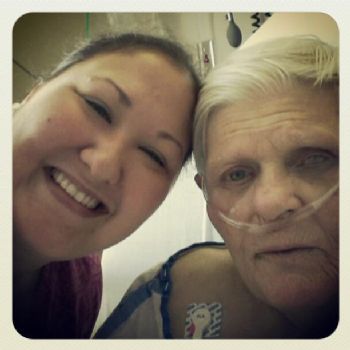 So, what's the big revelation? It's this: I have been so blessed, in that I have ALWAYS been loved by so many. These people have not based their affection on my weight, my health, my exercise routine or how much I inspire them. They just loved me for ME. They always have and they always will. Even when I have not loved myself.

I recently went through some hardcore counseling (I guess this is a tell-all today! haha) and discovered that my deepest heart issue throughout my entire life has always been a desire to feel loved by others. I always search for that love in the wrong places and I always feel like I don't have enough.

But today, looking through so many old photos, I realize that it's always been there. My self-hatred was blinding me to that. I feel like I've been awakened from a hazy dream...and can see what I didn't see before.

I truly believe my changing health has been a catalyst to a clearer mind and a more honest heart. Awhile back, I wondered if focusing so much on getting healthy might be narcissistic. But now I see that it's not that...it's a focus on yourself and who you truly are...so that you can slowly learn to love yourself. And, once you begin to do that...you can look back and see clearly that you have always been loved...but you pushed it away or simply didn't believe that it could be possible.

Well...at least that's how it's been for me. All in all, I'm feeling deeply grateful and blessed today. I don't know how I have been privileged to know such amazing and wonderful people in my life, but I will take them!!!! And you, SparkFriends, are a part of that now.

Thanks for the love. You know I can't get enough.







Monday, July 09, 2012
Yesterday was a weird day and I was struggling with my numbers (see "Where Were Those Bootstraps????" for a recap). I suppose it's lucky, then, that I'd already scheduled a running partner for 6:30am this morning. Forced me out on my run. We were supposed to run 2 miles, but did 3.1 instead. And, since his pace is faster than mine, it was a pretty quick 3.1 miles. Talking really made the miles fly by. Long story short...I felt awesome afterwards. As usual.

Then, I got to work and logged in to SparkPeople (shhhh...don't tell). Every so often, I check my Friend Feed. For quite a long time, I never ever even looked at it...just used Spark for the trackers and that was all. I didn't engage much in the community at all. But, I'm here to tell you that the community is EVERYTHING here. It is what keeps me going every single day. I'm not exaggerating. Yeah...there's the whiners and moaners, but I tend to just skip over those. There are so many more positive messages to spend my time reading.

At the Women in Business conference I attended a few weeks ago, Mary LoVerde (a work-life balance expert who has appeared on Oprah and so many other news shows) taught us that, to find balance in our lives, we need to focus on connecting with people in our lives. Even if it is just a tiny, 5-second connection (leaving a note in your kid's lunchbox, thinking of your husband at a certain time of day when he is thinking about you) or even something larger like a ritual of a weekly run with your daughter....the key principle is that CONNECTION CREATES BALANCE. I believe her.

Do you know why? Because I logged in this morning and checked my feed and this is what I saw (one hour's worth of updates from all my SparkFriends):

VSQUAREMOM is hot and sweaty and feeling good! Bring the rest of the day on!

SWEETEYES0601 received a 1,000 Monthly Fitness Minutes award!

LIBRARYBELL1 loves and accepts myself exactly as I am!

LANGHAM71 jogged in 82 degrees weather at 8:00 am, I miss this southern weather....look forward to a better workout tomorrow. :-)

MAMALOVEBUG got her run done even though it was hard today! I'm halfway donewith my training program; can't believe I've been running for a month!

SWAYDE completed Week 4, Day 1 of C25K ... 5 minutes is an eternity when its your first time running that long!

MARYDSAN is back from lap swim.

GINGERHAWK got soaked on my bike ride in today - doh!

MOM2IAN "Workouts are like brushing my teeth; I don't think about them, I just do them. The decision has already been made."

KALANTHA got up early and is already finished her bike ride for today! Woohoooo!

MUSICALLYMINDED Today I WILL go to the gym.

SANDIEGOJOHN 5am Monday and I'm wide awake. Maybe I'm back in my early morning groove.

EMMALEMMA33 excited to take my girls swimming today!

MEMORIES7 received a 1,000 Monthly Fitness Minutes award!

SWEDE_SU did strength training today! (i still hate ST)

MOMMARUNNER77 is ready for another week of running/training for next half!!!

MARATHONDAD is getting into the intense part of his training 5 weeks till my next race!!!!!

SHIRE33 is feeling a lot better this morning. Off to run.

JAIRIE813 is feeling good after my workout. Ready to get this day started!!

Ok, my initial thoughts on this (because you know I love to make commentary):

HOW THE HELL DID YOU GET 1,000 FITNESS MINUTES AND IT'S ONLY JULY 9th???!!! AMAZING!

Look at ALL these beautiful people working hard and exercising! I'm SO glad I'm part of their "cool" group this morning! It feels good to be a part of this crowd.

If all of my friends here can do it (some in much more difficult places and situations than I), there is no reason I can't keep going and achieve whatever I set my mind to!

OK, seriously...that is not a bad bit of motivation for a quick 5-minute perusal of a Friend Feed.

So...next time you need some motivation...just click "See All Updates". You might be amazed at the boost it gives you to connect with your SparkFriends in that quick little minute. And maybe, just maybe, it will help to bring things into focus...and give you just a little more balance in your life.



First Page
1
2
3
4
5
6
7
8
9
10
11
12
13
14
15
16
17
18
19
20
21
22
23
24
25
26
27
28
29
30
31 32 33 34 35 36 37 38 39 40 41 42 43 44 45 46 47 48 49 50 51 52 53 54 55 56 57 58 59 60 61 62 63 64 Last Page

Get An Email Alert Each Time LDRICHEL Posts