| | |
| --- | --- |
| | LDRICHEL's Recent Blog Entries |



Monday, July 09, 2012
Yesterday was a weird day and I was struggling with my numbers (see "Where Were Those Bootstraps????" for a recap). I suppose it's lucky, then, that I'd already scheduled a running partner for 6:30am this morning. Forced me out on my run. We were supposed to run 2 miles, but did 3.1 instead. And, since his pace is faster than mine, it was a pretty quick 3.1 miles. Talking really made the miles fly by. Long story short...I felt awesome afterwards. As usual.

Then, I got to work and logged in to SparkPeople (shhhh...don't tell). Every so often, I check my Friend Feed. For quite a long time, I never ever even looked at it...just used Spark for the trackers and that was all. I didn't engage much in the community at all. But, I'm here to tell you that the community is EVERYTHING here. It is what keeps me going every single day. I'm not exaggerating. Yeah...there's the whiners and moaners, but I tend to just skip over those. There are so many more positive messages to spend my time reading.

At the Women in Business conference I attended a few weeks ago, Mary LoVerde (a work-life balance expert who has appeared on Oprah and so many other news shows) taught us that, to find balance in our lives, we need to focus on connecting with people in our lives. Even if it is just a tiny, 5-second connection (leaving a note in your kid's lunchbox, thinking of your husband at a certain time of day when he is thinking about you) or even something larger like a ritual of a weekly run with your daughter....the key principle is that CONNECTION CREATES BALANCE. I believe her.

Do you know why? Because I logged in this morning and checked my feed and this is what I saw (one hour's worth of updates from all my SparkFriends):

VSQUAREMOM is hot and sweaty and feeling good! Bring the rest of the day on!

SWEETEYES0601 received a 1,000 Monthly Fitness Minutes award!

LIBRARYBELL1 loves and accepts myself exactly as I am!

LANGHAM71 jogged in 82 degrees weather at 8:00 am, I miss this southern weather....look forward to a better workout tomorrow. :-)

MAMALOVEBUG got her run done even though it was hard today! I'm halfway donewith my training program; can't believe I've been running for a month!

SWAYDE completed Week 4, Day 1 of C25K ... 5 minutes is an eternity when its your first time running that long!

MARYDSAN is back from lap swim.

GINGERHAWK got soaked on my bike ride in today - doh!

MOM2IAN "Workouts are like brushing my teeth; I don't think about them, I just do them. The decision has already been made."

KALANTHA got up early and is already finished her bike ride for today! Woohoooo!

MUSICALLYMINDED Today I WILL go to the gym.

SANDIEGOJOHN 5am Monday and I'm wide awake. Maybe I'm back in my early morning groove.

EMMALEMMA33 excited to take my girls swimming today!

MEMORIES7 received a 1,000 Monthly Fitness Minutes award!

SWEDE_SU did strength training today! (i still hate ST)

MOMMARUNNER77 is ready for another week of running/training for next half!!!

MARATHONDAD is getting into the intense part of his training 5 weeks till my next race!!!!!

SHIRE33 is feeling a lot better this morning. Off to run.

JAIRIE813 is feeling good after my workout. Ready to get this day started!!

Ok, my initial thoughts on this (because you know I love to make commentary):

HOW THE HELL DID YOU GET 1,000 FITNESS MINUTES AND IT'S ONLY JULY 9th???!!! AMAZING!

Look at ALL these beautiful people working hard and exercising! I'm SO glad I'm part of their "cool" group this morning! It feels good to be a part of this crowd.

If all of my friends here can do it (some in much more difficult places and situations than I), there is no reason I can't keep going and achieve whatever I set my mind to!

OK, seriously...that is not a bad bit of motivation for a quick 5-minute perusal of a Friend Feed.

So...next time you need some motivation...just click "See All Updates". You might be amazed at the boost it gives you to connect with your SparkFriends in that quick little minute. And maybe, just maybe, it will help to bring things into focus...and give you just a little more balance in your life.






Sunday, July 08, 2012
So, I took my measurements today for the first time since May 27th. You know...you would think that would be good news, wouldn't you? Well, it really wasn't. I mean...I suppose you could spin it that way if you consider NO CHANGE at all to be good news.

There's this battle in my heart between what I have learned about health in this journey and the expectations I have for myself.

My brain (and my trainer) says, "Leah, you can't choose the timetable...your body will do what it's going to do and you can only make good decisions for it to help it along. You can only control your eating and your exercise."

My heart says, "How LONG? And, oh my gosh, does anyone SEE how HARD I have been working? Why is nothing happening?!"

It's a classic non-scale-victory vs. slave-to-the-numbers game. And some days you feel like NSVs are all the rage and other days you just get down about the numbers. I could list a million reasons I am proud of myself for what I've done these past couple of months. And, on a normal day, those things would keep me pushing forward.

But today...they just aren't helping. You know those days? The ones where nothing anyone says will help? That's how today's been. It doesn't help that my food has been out of control today. It only makes it worse.

But, I've been doing what I do...which is researching and reading and thinking and planning. And Friday night, I ordered 3 of Jillian Michaels' DVDs (30 Day Shred, Shred with Kettlebells & Six Weeks to 6-Pack). They arrive tomorrow. If you read my earlier blog on strength training, you remember how much I despise it. But it's not like I've never done it regularly and experienced the benefits. Just in May, when I did the SparkPeople Spring Into Shape Boot Camp Challenge, I can't tell you how amazing I was feeling.

Frankly, I expect that if I can commit myself to this portion of my training, I WILL see a difference both on the scale and in my measurements. And, while I'm at it...I have got to forget about the past two days and just jump head first back into my healthy eating habits. Luckily, they are habits so I won't be starting over from scratch! Thank God for that.

When it comes down to it, it infuriates me that I would put SO much work into something (my running) and then sabotage myself with horrible food choices. WHY would I do that to myself?

And, the way I see it, there are a couple choices that I have right now:

1. I can sit around and feel sad. Sink into depression. Let it swallow me and really let things slide, fitness and diet wise.

2. I can focus myself and not let my slip up lay everything to waste that I've done for the past two months. I can forgive myself and move on. And, well, that means working harder.

And...that's all, folks. So...I choose #2. I have wasted too many years feeling sorry for myself, making excuses and pretending to be happy where I'm at just so I don't have to face the hard work of making a real change. I'm done with that kind of life.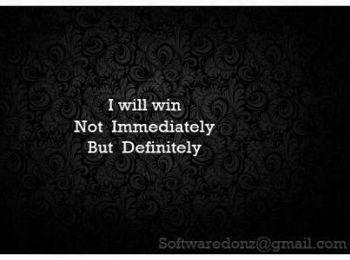 Saturday, July 07, 2012
This morning, I ran 7 miles on 7/7! I wish I could say I was clever enough to plan that, but to be honest, I didn't notice the 777 action until I went to log my run in my training journal. Just a "lucky" accident!

The fact that I even made it through this full run probably does fall under the realm of lucky. When I walked out the door at 6:30am, the temperature was already at 85 degrees with a humidity of about 80%. During the time I was running, it climbed to 90 degrees. By the time I reached the Farmer's Market at 9:30am, there were streams of sweat forming just from STANDING. It is a scorcher. Right now, as I write this, it is a real feel temp of 113 outside. This is INDIANA. Someone needs to remind Mother Nature that we don't live on the equator!

Back to the run! I forced myself up early today because I KNEW this heat was rolling in and I wanted to get this run done before it became REALLY dangerous. I prepped my hydration belt today by freezing one of my bottles half full of water (cold water is better on hot runs) and filled the other bottle with Nuun.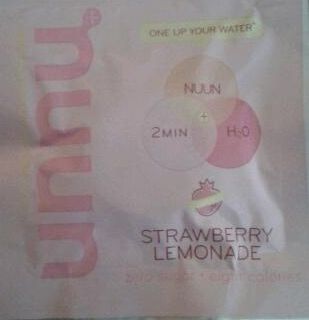 Nuun comes in tablet form. You place the tablet in 16 oz. of water and it fizzes up (not carbonated once it's dissolved) and it basically turns into a Gatorade-like electrolyte drink. The thing is...it's not sickeningly sweet like Gatorade and it only has about 8 calories. This was my first experiment with Nuun and I have to admit that it was DELICIOUS!

For fuel today, I grabbed some Jelly Belly Sport Beans.




I was told by the staff at the running store that these beans taste yummy and they do the exact same thing that gels and chews and all that other stuff does. My personal opinion? Yeah...they tasted pretty good...in the way that Flinstone's vitamins taste "good". They were pretty sticky and I found them kind of annoying to chew. These were not my favorite. That's a bummer because I had high hopes for them to be my fuel of choice.

Before I headed out, I had my standard banana with about 1 Tbsp of peanut butter and about 12 oz. of water. This worked well again today...no tummy issues at all on my run! So...at least I've got THAT part of the puzzle figured out. Race Day Breakfast: Check!

Today I decided to go with my regular walk breaks after each mile because that worked pretty well with my last long run. But, since it was going to be SO hot and I know that heart rate increases with extreme heat, and because I was going a slightly longer distance that I've never run before, I decided to build in two-minute walk breaks instead of one-minute breaks. This was to give my heart rate and body a bit more time for recovery between each mile. I'm glad I did. It really seemed to help. So, here's a breakdown:

5-minute walking warm-up (0.33 miles)
Ran 1 full mile - 2 minute walk break
Ran 1 full mile - 2 minute walk break + Nuun
Ran 1 full mile - took 1/2 Sport Beans package + water (3 minute walk break)
Ran 1 full mile - 2 minute walk break
Ran 1 full mile - took 1/2 Sport Beans package + water (3 minute walk break)
Ran 1 full mile - took Nuun (2 minute walk break)
Ran ~1/2 mile - took Nuun
5-minute walking cool-down (0.25 miles)

If I'm honest, I might have had a bit of walking in that 6th mile because I almost rolled my right ankle. When that occurred, it snapped my focus back and I was super careful to pay attention the rest of the run. I knew I was getting tired and I didn't want to get hurt due to lazy focus. For me, this last part of the run was the biggest victory because I really could have just quit at that point and walked the last mile or so...using possible injury as an excuse. But that would have just been a fear-based excuse. My body felt OK at that point...I just needed to get that last mile done. So...I did.

When I finished my run, I was completely soaked with sweat. But I felt like this:




And when I walked up my driveway and thought about what I just did, I felt like this: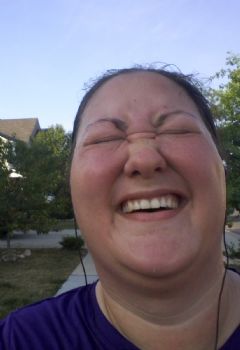 Oh, friends! This run, on the first day of my 34th year of life, was my birthday present to MYSELF.

And here's something really special. When I finished stretching and walked up to my door, I saw a package for me. It was from a SparkFriend that has been following my progress from the beginning. He is someone I greatly respect and admire...an ultra marathon runner who started just like all of us - lost the weight and changed his life. He's one of my biggest inspirations. And he sent me the most amazing care package, filled with all the things I love. You see, he never comments on my blogs...but he reads them all. And he has been paying attention to the things I say I love and he put them all in there. He even sent me the shirt that he got from his very first 10k. Now THAT is special! Talk about a heartfelt, well planned and thoughtful gift. I was just overcome with emotion. You know who you are. Thank you SO much!!!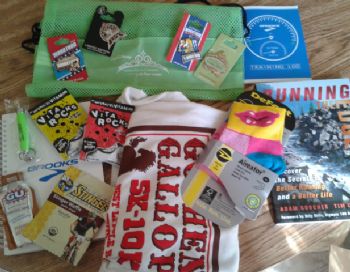 This...this was a great morning.








Thursday, July 05, 2012
So, I've been doing this running thing for a couple months. Kinda liking it. OK, more than that...kinda in love with it.

I recently stumbled across a lesson on my own that might be helpful for new runners and those training for their first long race. I was surprised that, with all the voracious reading on the subject of running that I've been doing, I never came across this information in any of my books or magazines or even in any discussions with my trainer.

So, here's the big nugget o' wisdom today.

I think it's pretty common for many runners to sit down and plan a bunch of races (or even all their races for the year) all at once. Not only is it a blast to dream about different places to travel and friends to see, but you can get a good feel for how your schedule will be and make sure you space out your races enough to give your body time to recover.

Well, here was my big mistake this year. I had started out just planning 5k races and decided to make my first half marathon in October. Then, I chose a training plan for my half.

But...as I am looking over my training schedule for the next 15 weeks, I'm noticing some issues. Nothing I can't work around, but a little annoying nonetheless.

You see, I had signed up for two 5k races, with about a month between each one. Already paid and everything. July 28th and September 8th. That's all well and good. It's great to get real race experience...and as much of it as possible. It will not be a wasted effort by any means! But...

...when I checked my training schedule, both races fall on my Long Run days. If you have done any research at all, you should know that, in training, the weekly LONG RUN is absolutely key to a good half marathon/marathon training program. If you skip any training runs, it sure as hell BETTER NOT be your Long Run.

Well, it just so happens that my Long Run on July 28th is supposed to be 11 miles. And my Long Run on September 8th is supposed to be 13 miles.

I'll tell you what...I don't run at all the day before or after a race. ANY race...even a 5k. And I sure as heck am NOT going to run a 5k race and then go home and run 8 more miles. Seriously??? I mean, I GUESS I could...but I don't think it'd be smart. Things happen to your body in a race...even in a 5k and we tend to push ourselves harder in a race setting.

So...the moral of the story is...if you know you are wanting to run a half or a full marathon...plan your training BEFORE you plan your races.

As it turns out, I have one more race before my half marathon and it is a 10k (6.2 miles). Luckily, that day's Long Run was only supposed to be 8 miles...so that's not too terrible.

I have remedied the above problems by adjusting the Long Runs the weeks preceeding and following my races...but just thought it would be food for thought for some of you that are still in the planning stage.





Wednesday, July 04, 2012
I know it's shocking to hear, but there is an area of this fitness journey that is the bane of my existence and that would be...strength training. I hate it, you guys. I find every excuse under the sun NOT to do it.

The problem is...I NEED to do it. It will make me feel better, it will help me lose weight and it will improve my running! I've got to be honest and admit that I often just take a slow 3-mile walk to cross train...which is totally fine and it definitely COUNTS as cross training!! But, for me...it's a way of doing what I'm "supposed" to do but also kind of wimping out on myself. It's an "easy out", if you will.

The truth is...my legs are doing great...and, sure, a nice walk will only help them and improve their strength and help them stretch out and recover from my runs. But the REAL work needs to go into my arms and abs. And, seeing as I have so few cross training days in my training schedule (usually two or three per week...guess how many I go with when the choice is between two or three? heheheh. Yep, that's right....ONE...or zero. Just keepin' it real!), I have got to make the most of them. It doesn't even need to be an hour-long workout either. ANY workout that targets those muscles will help!

As I procrastinated this morning, I realized that I really have no excuse. I have all the equipment I need...a nice set of dumbbells, a jump rope, and a great resistance band. I could do this stuff at home! How LAZY can a person be? It's not like I have to drive to the YMCA! AND...SparkPeople has over 40 videos. No excuse, dude.

I also realized that I need to clean my kitchen...it's a mess. But I hate doing dishes...so guess what? I decided to do some strength training instead! Ha! I also told myself that if I finished ST and did the dishes afterwards, my reward would be reading more running magazines. Hell...whatever works, eh???

So, I chose this one...20 minute full body strengthening sounded pretty good to me!

www.sparkpeople.com/resource/fitness
_articles.asp?id=1768

This workout was tough! But I actually felt great during and after, so that's good. Also, the instructor totally reminded me of my Spark BFF, MOM2IAN. That got me thinking about MOM2IAN and I remembered that her arms look like this:




Uhh...if that's not motivation, I don't know what is. A little friendly competition never killed a person.

So, today, I did what I had to do. Hope I can keep this up. I'm sure, as long as there are dirty dishes, there will be a Leah in front of the computer doing her strength training exercises.






First Page
1
2
3
4
5
6
7
8
9
10
11
12
13
14
15
16
17
18
19
20
21
22
23
24
25
26
27
28
29
30
31
32
33 34 35 36 37 38 39 40 41 42 43 44 45 46 47 48 49 50 51 52 53 54 55 56 57 58 59 60 61 62 63 64 65 Last Page

Get An Email Alert Each Time LDRICHEL Posts