| | |
| --- | --- |
| | LDRICHEL's Recent Blog Entries |



Thursday, June 14, 2012
Dear Right Ankle,

I was reading Galloway's "Book On Running" last night and I came across the most interesting information about you in the section on running form!

"The ankle is a highly efficient lever. As you strengthen your lower leg muscles, you'll be able to naturally move your ankle into positions for an efficient release. This saves energy because the mechanics of the ankle do most of the work instead of the leg muscles. Your calf muscles will conserve energy, and the hamstring muscles are only needed for fine-tuning when you use your ankles. In other words, this is a 'lift off' instead of a 'push off'."

Now, don't get offended by how technical it all sounds. I promise I have a point to make!

You and I, ankle...we've been through a lot. Remember a few years ago when we were separated for awhile? That sucked so bad.

Here is a picture of us from that horrible 3 months: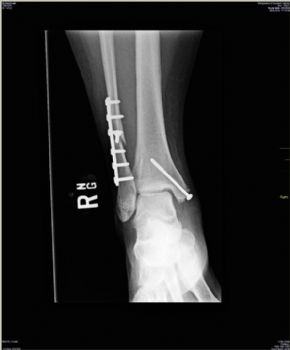 I wasn't careful enough with you in those days. I did nothing to protect you, even though I KNEW there was a possibility that both of us could get hurt. As a result, you were broken in the worst way.

I never expected another chance from you. In fact, after that initial 3 months, we still didn't get along very well for another 9 months. I avoided you. You lashed out at me with sudden pain that I never expected. I am sorry to admit that I gave up on you, thinking you would never be strong enough to support me again. Even though you were still around and you were begging to be a part of my life, I thought our life together was over. Forever.

But then something happened that I can't explain. Some ember...some SPARK of an idea got me thinking that maybe our time together didn't have to be over quite yet.

I was gentle with you in the beginning. I knew we didn't trust each other much. We took it REALLLLY slow. I mean, it wasn't a race or anything! I can't quite explain how it happened, but somewhere down the line, I began to trust you again. You supported me so well that I didn't even have to think about our past anymore. The result of this trust was both of us getting stronger. You have not hurt me once since we have embarked upon this new journey together.

And, well, I guess I just want to thank you for that. Without your support, I couldn't do what I'm doing. I wouldn't have found a part of me that I never knew existed. I wouldn't have tapped into this feeling of pure joy. I wouldn't know how to love...myself...or anyone else. You might not realize how important you are. But, the truth is...you've given me my life back. And I love you for it. Thank you for being strong.



,

ME






Tuesday, June 12, 2012
So, I got new shoes. But I didn't get new shoes. Allow me to explain. Remember a LONG time ago, when I bought super fancy Asics Gels and was really excited about them? But then they hurt my feet so badly that I had to take them off and walk about .2 miles home barefoot?

Yeah, at that point, I thought I must have just REALLY chosen the wrong shoes. So, I threw them in the garage (BRAND NEW $100 Asics!) and started using my $8 walking shoes from Payless. Well, we all know I have issues with those now!

This morning, I got up for my run and had one of them on and suddenly remembered my Asics in the garage. I thought, "Hm...maybe one more try? If they still hurt...get new shoes this week, right?" [NOTE: The first and second time (i.e. ONLY times) I wore them, I can *guarantee* you my pace was WAY too fast and I was pushing too hard. It was RIGHT when I had started running back in May.]

So, I laced up and decided to give them a whirl.

They definitely felt different...but not bad. After my run, I had absolutely NO pain...and my healing blister wasn't even aggravated! WOO!!!

I was super tired this morning because I went to bed late, so I kinda slogged through the first mile (only 2 miles this morning - still recovering from 5k race).

EXACTLY halfway through my run, I paused my run app and found a text from a very dear SparkFriend:

SF: I'm worried about you.



ME: Why? Cuz I feel BLAH?

SF: Yeah...you seem to have lost your mojo. I am not loving your funk.



ME: My workout schedule has been all jacked up for two weeks...it has thrown me off. But I think it is past. Training schedule will be steady from here on out. Got my South Beach Phase 1 on (already lost 3 lbs)...and that dreadful time of month is over. Things are looking bright.

Now, don't worry SparkFriends...you might think she was a little harsh with me. But, she is a dear and trusted friend. And sometimes we need that little extra kick.

Another Sparky had commented on my motivation blog yesterday that she worried I was overtraining and getting burnt out. The truth is...I have cut back on my training (distances and times) AND was eating badly. Therefore, it was NOT burnout. But, that was super perceptive of her and if I had been overtraining, I would have thought deeply about ways to remedy that.

Nope...this time, it was pure and simple...I was slowly letting myself go. Just a little tiny bit at a time. But even a little slip can make a huge difference emotionally. You know?

In addition, another very close friend is going through some pretty rough stuff right now. This person usually motivates me a lot. Because of their emotional upheaval recently, I will admit...it's thrown me off a bit.

And this is a very important lesson. PLEASE HEAR THIS.

We can say it and read it again and again - our motivation comes from within. But, the truth is...on a site like SparkPeople, it's really easy to fall prey to a sort of "hero worship" of those members that REALLY inspire us.

The problem is...what happens when they disappear? Or let us down in some way? Or fall off the wagon? Even if THAT PERSON has preached to you over and over not to let circumstances or other people sway you in your health goals, it's difficult to keep focus. Especially when you care about them deeply...as a friend.

God forbid I EVER give up on myself. But, hear this...IF that horrible day came and you found me on a street corner mainlining Taco Bell (this is not beyond the realm of possibility...unfortunately)...this would not automatically give YOU a free pass to laziness and resignation.

As a SparkPeople Motivator, I do feel a certain sense of responsibility...to be honest with you, to be genuine and to keep going. And to keep inspiring. You can BET that YOU have pushed my butt out bed SO many mornings when I didn't feel like running. This is just the truth. I am very thankful for all of you. I feel so blessed to be able to help as many people as I can.

And I'm, oh, so glad that some of my closest SparkFriends feel the same responsibility to motivate me. Sometimes we need a little tough love. Do you know what I did right after that text exchange?

I ran the fastest half mile I've ever run and my body felt GREAT. When I got home, I texted my friend and said...

Mojo RESTORED.








Monday, June 11, 2012
Well, I kind of freaked myself out today when I started doing some more detailed research of the Boilermaker Half Marathon (which I had chosen as my first half marathon on October 20th). Come to find out that this is the first year for this race and there are some monster hills. This wouldn't necessarily be an issue (I've got plenty of time for hill training before October), but then I read that the pace required for the race is a 15-minute mile and, if you aren't able to keep up with the pace, they will pick you up in the Sag Wagon and drive you back to the finish line.





Well, seeing as my 5k average time is close to 14 minutes, that made me pretty nervous. That, in addition to hills, was a daunting thought for me. I spent a bit of time discussing this with my trainer and he gave me some VERY valuable information about choosing half marathons.

Apparently, if you are a novice, it is best to choose a half marathon that has a full marathon attached because the required times to finish are based upon the full marathon times. Whereas, if you register for a half that has no full attached, the maximum time to finish is usually based on an average (generally around 3 hours).





Seeing as my trainer has run something like 8 half marathons and 2 full marathons and he still has not been able to break the 3 hour mark, I began to feel VERY uneasy about the Boiler Half being my first half marathon ever. I really do want to ENJOY my first big race and not be pushing my body too hard or worrying that I am about to be kicked out at any time.

It just so happens that a good friend of mine (who moved away a year or so ago) had asked me just this afternoon to run the Indianapolis Marathon. While I'm definitely not going to attempt a full marathon, there is a half marathon attached to this race (and a 5k!) and the max time allowed is 4 hours (or a 17-minute mile) – MUCH BETTER!!!





I started to do some research and checked out the website and found this info, which was very appealing to me:

What Sets This Event Apart...

• One of the most beautiful Autumn Marathon courses you will find anywhere. The course has been described as "Enchanting" and "Surreal" by participants! "No 'down' spots along the entire course". An amazing treat.

• The fantastic post-race atmosphere. After the race, hang out in the Beautiful Park Setting of the Former Army Parade Grounds of Lawton Loop. Enjoy music, fire pits, a free post-race meal, and a magical atmosphere where people simply want to relax, catch up with new and old friends, and enjoy their accomplishment on a beautiful autumn day.

• The Indianapolis Marathon and Half Marathon registration fees are some of the most reasonable in the country!

• We delight in paying attention to the details. Our Goal for participants: Exceed Expectations, Amaze Them!





In light of the fact that this race is closer to me, it has great reviews, it sounds like a lot of fun AND I will get to re-connect with an old friend…I've changed my plan up a bit and decided to run this as my first half marathon instead. I still desperately want to do the Boiler Half Marathon, but I think it will have to wait until I am in a better space physically and mentally…maybe next year.

Best part is…these two races are on the same day, so my training plan still stands and I will continue to follow it just as it is already scheduled.





Wish me luck!







Monday, June 11, 2012
Truth be told, I've been feeling kind of BLAH ever since the Spring Into Shape Boot Camp Challenge ended. I am shocked at how much just an extra 10-minute exercise/strength training video every single day can change the way my body feels. In addition to my small slide in healthy eating habits, I feel like a huge lazy slob!!! And this doesn't even make any sense. For goodness sake, I ran a 5k race on Saturday! I have run 3-4 times per week for the past three weeks. There is no reason whatsoever that I should be feeling this way!

Still...it is what it is, you know? Because I *feel* gross doesn't mean I stop doing what I know is right. I keep eating healthy and I keep doing my scheduled runs and crosstraining workouts...no matter what.

I am not afraid that I'll give up. But there are times that I even need a little push to get me through a mental slump. And this is one of those times. What motivates me? Well, I know this will sound really silly and cheesy, but I really do get motivated by inspirational quotes and images. That's part of the reason I have so many in my SparkPage photo album. I suppose it makes sense if a picture if worth a thousand words...and images tend to stick in a person's mind.

So, I found some gems for you...and for me today. Tried to steer clear of the tried and true that we've all seen a million times on Pinterest or even on this site. The four that I'm including below are all new to me...so maybe they'll be new to you too. You can bet that these will be floating in my brain when my alarm clock goes off at 6am tomorrow and I head out for my morning run. Enjoy, friends!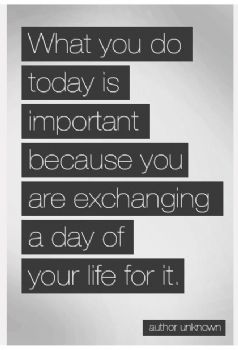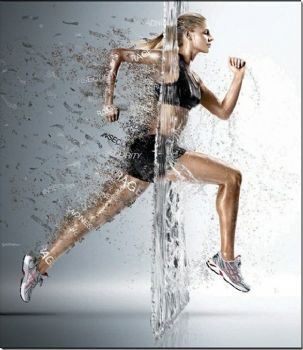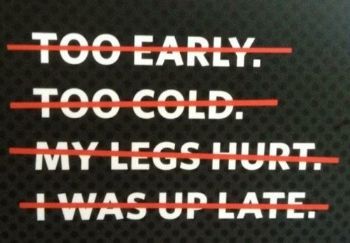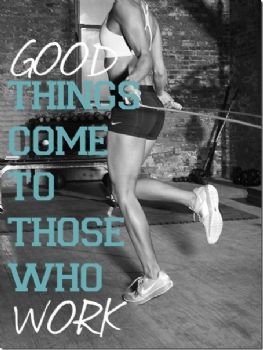 Sunday, June 10, 2012
Warning: Embarrassing Confession To Follow

Some of you will remember that I started my healthy eating journey before I started with exercise or running. Once I had my food under control, I slowly began to introduce activity and somehow landed on running as my primary means of working out. To kickstart my health, I went on the South Beach Diet Phase 1. It was a really great time for my body, as I kicked all those sugar and carb cravings to the curb and lost almost 10 lbs in 2 weeks time. To my surprise, it wasn't just water weight. After I finished with the strict Phase 1 and decided not to transition to Phase 2, but to go with a somewhat less strict diet (basically, the SparkPeople diet - just doing my best to eat healthfully and stay within my daily calorie ranges), I kept the initial 10 lbs. off. And I've kept it off to this day.

On the Spark Diet, I lost another 5 lbs or so...bringing me to a total weight loss of 21 lbs. I was able to stick with pretty healthy choices and wasn't indulging in sweets or excessive portions.

But I went on vacation this past week. For the first half of the week, I didn't have much control over my diet because we were at a retreat center, which was stocked with food for us. We had to work with what we were given and, truthfully, there was a lot of convenience food and pre-frozen stuff. But...I did manage to work in as many veggies as I could and had a pretty great salad every day while we were there.

The rest of the week was tougher for me, being home. It was a slow decline. Started with a few extra snacks here and there...with the thought, "Just a little treat. I NEVER eat these anymore and I'm still controlling my portion. It's just one little extra." It staggers me to watch myself and see how QUICKLY I can just come undone when I allow a small indiscretion here and a small indiscretion there. Suddenly, I'm going through an entire day with an attitude of "whatever".

Please understand...I'm not one that thinks there are "good foods" and "bad foods". I do believe that everything is fine in moderation and that deprivation is not a good strategy for lifelong health. But each of us is different and, if we say we want to be healthy, we need to be honest with ourselves and KNOW ourselves...what our triggers are and how they might affect us overall and for the long haul. Some people might not need to be so strict with their food choices, because if they eat a small bag of chips, it's no problem. They'll just jump back into healthy choices, no problem. But I haven't been able to get to this point yet. So, I have learned that I NEED some rigid boundaries. If I am going to get what I ultimately WANT...which is a healthier, leaner and stronger body...I will need to take measures that might seem drastic to some.

The truth is...my weight loss has stalled - for the past couple of weeks (and not just stalled, the number is slowly creeping up...it could be just water weight, but knowing my diet habits this past week...I am not so sure). This is frustrating for me because I've been working so hard. And, while I completely understand the idea of a non-scale victory and don't base my total worth on the number on the scale, let's not kid ourselves. ONE of my goals here is to lose weight. And if it isn't happening for a significant amount of time, even as I am supposedly doing the things that I should be doing for weight loss, perhaps I need to re-evaluate my plan.

As I don't believe it would be wise to violate my rest days (I'm already running 4 days a week and I already have a good half marathon training program in place that includes cross-training on the off days), that only leaves one variable. My diet.

And seeing as the first go around with South Beach Phase 1 was so helpful, I think it could benefit me to revert back to that for a week or two. Nothing permanent...the author of South Beach would tell you himself that this strict of a diet is not sustainable over the longterm or advisable (the body DOES need carbohydrates...and a runner's body surely needs them!)

I'm basically looking for a healthy eating re-boot here. Another attempt to flush out the sugar that I've let slowly infiltrate my diet over time and to re-train my focus on vegetables and lean proteins. Because I did not have running as part of my equation the first time around, I consulted with a certified personal trainer that I go to church with to make sure this would be OK for my body. She informed me that, if I am eating plenty of vegetables, they will give me the carbohydrate levels I need to perform the runs that are on my schedule for the next two weeks. So, I got the thumbs up from her...which was definitely a big deal to me. Peace of mind.

We've all heard the car analogy, right? You take care of your car and give it good fuel, just as you take care of your body by fueling it with good things. I consider this a pit stop...an oil change to flush out the bad and clean everything up a bit.

How about you? What types of re-boots have you had to perform in your health journey? What has worked? What did not work?



First Page
1
2
3
4
5
6
7
8
9
10
11
12
13
14
15
16
17
18
19
20
21
22
23
24
25
26
27
28
29
30
31
32
33
34
35
36 37 38 39 40 41 42 43 44 45 46 47 48 49 50 51 52 53 54 55 56 57 58 59 60 61 62 63 Last Page

Get An Email Alert Each Time LDRICHEL Posts