Sunday, April 11, 2010
I made an unhealthy choice yesterday but not without a struggle.

My Saturday job is an eating nightmare. The front desk usually has a full candy dish and my bosses "food cabinet" generally will have a large 5 lbs. bag of Peanut M&M's and Kettle chips stashed there. Yesterday was no different.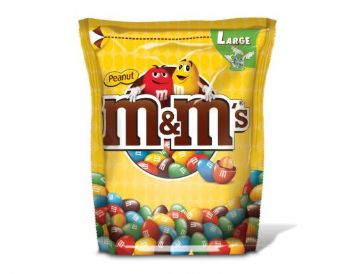 The bag 5 lbs. bag of M&M's was placed on the counter and I resisted as long as I could. I fought the good fight and then I lost . . . I ate those tasty little candies and I enjoyed them.

However, I noticed this:
1) I stopped short of a binge,
2) my body screamed they were sweet - oh to sweet,
3) I decided the handfuls of M&M's I consumed would not rule the day,
4) I ate a healthy snack later and then a healthy portioned dinner.
5) Logged EVERYTHING, no matter how ugly the truth really was.

One slip does NOT rule the day. One slip does NOT dictate that the rest of the day is shot. One slip does NOT give me permission to loose complete control.



The candy wrapper says it all . . .

Yup, my calorie bank was overdrawn yesterday. Yup, I ate a high quantity of sugar. Yup, I made an unhealthy choice.

Ah, I'm human and these things will happen. Acceptance is key, accountability is necessary and to move forward with forgiveness is vital - I have done all three.

Failure is not an option! I'm off to the gym now to sweat it out.