| | |
| --- | --- |
| | KRISTINCASA's Recent Blog Entries |


Wednesday, November 07, 2012
I have been told for FOREVER that I needed a blog -- so I have one!

theawesomeredhead.com!

come and check it out, i swear it's great!




Tuesday, October 23, 2012
Last month my friend and I bought a Livingsocial deal for 10 muay thai/kickboxing classes. Last night was class 2 -- and it's AWESOME!




I never thought I would be the person to like doing exercise with someone else, much less in a group setting. I always found working out to be "me" time where I can do things at my pace and what not. It's really funny because both times we have gone so far, we have absolutly no idea if we are in the right class or not and we just go with it.

I learned fromt the last class that I CANNOT go to the gym the day after. The first class I went to the next day I was a little sore but I was all "Yeahhhh I'm fine!" and I went to the gym, did like a half hour of cardio, and the following day I was pretty much dead...and in extreme pain for days. SO today I am taking the day off, taking it easy, and plus all the major calories I burned yesterday I can afford to have this skip day.

I am also wearing my pedometer again. We got one months back at work for a work place challenge, so I figure this could be another way for me to keep myself in check and meet my goals.






Friday, October 19, 2012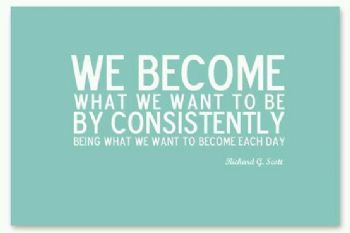 via www.fitfabcities.com/wp-content/uplo
ads/2012/06/Motivation-Monday-618.jpg

Since the beginning of the year, I want to say I have roughly gained 10-15 lbs. I pertain that to a bunch of things: moving in with my boyfriend, different schedule, different habits in terms of eating and exercise, stress, work. Just everything. Well it really has started to affect me. The other day I was showering, and I just broke down crying. I was SO upset with myself. With my appearance, with my self-esteem, all of it. Not to mention I am struggling with adjusting BC bills and that whole thing, it hasnít been a pleasant road for me in terms of my body just sucking. On the other hand, things with Ahren and our little life have been great! We struggled the first 4-5 months living with each other. It was hard. I am finding myself happy but unhappy all at once and that leads me to just stress out even more than I want to allow myself to. I have been going to therapy for the past 2 months or so, and itís been helping me with lifeís constant things that I have struggled with for some time but I never really bring up my issue with weight. He knows I crave routine and schedules and things like that, but I never really mentioned how I guess weight obsessed I am. Maybe I should bring it up.

Growing up during that time in your life where youíre in your teens and you are growing into your body, I was chubby. I slimmed down the end of high school but then bam! College came around and I gained a bunch of weight. I just started dating Ahren, I was happy and comfortable and within that first year I just lived it up and gained 40+ lbs. At that point, my mother mad it very apparent that I was huge and that it wasnít good and all that jazz, and I knew it, but my problem was I had NO IDEA what to do about it. I never went to the gym I never watched what I ate, so it was like learning to ride a bike at age 20. When I found out about Sparkpeople, it was everything I craved Ė it was order and routine and scheduling. I LOVED IT! Sparkpeople and I were BFF my entire senior year of college and I was able to lose most of those 40 lbs before graduation.

Fast forward to now Ė the present. I want to be besties with my BFF again. I REALLY DO. I need to be a pain in my own ass from now on. I was SO hardcore with everything, my food my exercise my entire way of life. And I liked it. Sure, I like to indulge -- hello I live 10 minutes from Philly and there are great food opportunities. And yeah, I like to go do lunch with coworkers. BUT I realize that I cannot keep this up. Itís not who I want to be, itís not me. I want to be happy with my weight again, fit into my jeans again, gain control again!

Today I set new goals on Sparkpeople:

20 lbs to lose by February 1, 2013



I originally wanted to do it for my birthday March 9, 2013. But I want the challenge. I am making my calendar for the next 2 months with exercise, printing out new vegetarian dinner and lunch recipesí (because man I am in a RUT with that!), and figuring out my plan of attack.

I can do this!





Monday, August 27, 2012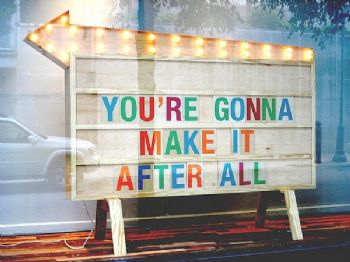 We all have those moments where life catches up to you and itís hard to just take a moment and step back and evaluate what you have been doing with yourself. Yes, thatís been me lately. I have been having many struggles lately, mostly relationship struggles: my relationship with eating, my relationship with exercise, my relationship with others, and most importantly my relationship with my loving boyfriend. And like most of you everything is connected, so when my relationship with said boyfriend is bad I eat like my life depended on it and just sit like a bump on a log and not move.

And I have to stop this. I canít complain about how I look or how I feel when really itís my fault. There are two parts to this that I need to work on, and itís my physical well being as well as my mental well being. Funny enough the mental part has been the easiest for me this time around where as in the past the physical part has been the easiest. For me exercise and food were easier because I had control. I controlled what I can eat when I exercise all that. I feel that as of late I have just lost all control of everything so this time around when I went to that stand by of things in the past I had ďcontrolĒ over, I just couldnít do it. Thatís when I knew I needed to go see someone. I started therapy again hoping it will help me to realize my fullest life potentials and to truly find where I am happiest.

This is where my relationship with Sparkpeople comes in. Over 4 years ago when I found out about this site, I was in a low place in life. I was 40+ lbs heavier than I am now, low self-esteem, etc. This website gave me motivation and inspiration and resources beyond my wildest dreams. Who knew that there were hundreds of girls in the same boat as me! So itís like come on Kristin, itís right in front of you what are you waiting for? Just get back in there and give it your all.

So I am promising myself to make this leap back into my Sparkpeople life Ė with my food track, message board posting, blog reading. The whole thing! I have told myself to be accountable and here are some things I look forward to exploring more:



I bought a Groupon for hot yoga to pretty much force myself to try something else fitness related. Let's see how that goes!



Start back on my strength training. i LOVE it so much it saddens me it's not a big part of my fitness anymore.



DRINK MORE WATER!





Tuesday, May 08, 2012
This past Sunday, my company started the Eat Well, Live Well Challenge - which is sponsored by the supermarket Wegmen's. We formed a group in our little marketing area and as a company we wear pedometers and track our steps, log them into their website daily, and at the end if our team gets the most steps we get $$ to go towards a charity of our choice. We have to hit a certain number daily per person, and ours that we set was 7,000 steps a day. Yesterday I hit 8,710



It's been a little over a month since I have really started strength training as hard as I ever have before, and so far so good! It's funny how lifting make me look tinier than I am. Noticing some little changes in my trouble zones - my arms and my love handles. And I am noticing some definite changes in my legs, which in the past I never really worried about to much but I like what I'm seeing so I'm gonna keep it up! Next trouble zone is the infamous tummy pouch. I have only lost a few lbs, but that was expected with the strength training.


1 2 3 4 5 6 7 8 9 10 Last Page

Get An Email Alert Each Time KRISTINCASA Posts