Saturday, August 29, 2009
Sometimes I find it very difficult to get motivated. I live out in the middle of no where...literally. I love the view and the peace but having so much silence has begun to hinder my ambition. I consider myself social and with no one close, I don't have an exercise buddy. I miss that. Having friends walking along side me in the past made such a difference. These trails have taken their toll and I don't feel like huffing and puffing up them anymore. I'm in search of something new.

I am considering joining a gym. I may not know anyone but it will get me out and about. The Lord never said it would be easy, but He also said I would not go through this alone. I cling to His promise.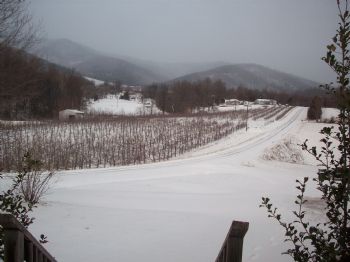 (Picture of my view 3/1/2009).