| | |
| --- | --- |
| | KITHKINCAID's Recent Blog Entries |


Saturday, March 19, 2011
I know - I've been MIA for a while now. Having trouble coming up with good blog ideas, quite honestly. Things have really picked up at work, I'm back to having hardly any nights to myself, and I'm about to take on another show - rehearsals start on Monday. I already feel like I've been slacking off a bit on the exercise front because I cut out one of my weekly runs in lieu of a salsa dance class that I've been taking. Cutting out that run on Tuesday mornings seems to have spilled over into Friday mornings as well though, as it's been increasingly harder to get out of bed on Fridays. I've skipped more Friday runs in the past few weeks than I have done, but to make up for that, I've been increasing the mileage on my Sunday runs, and many of you rejoiced with me a couple weeks ago when I hit my 10K distance a month ahead of schedule. So - I guess it's balancing out. Trying to take everything in stride. (Quite literally).

Despite everything not being perfect in food consumption, exercise, and sleep schedule, my body still seems to be cooperating on the weight loss front. *Knock on wood. I think I'm in line to be down another pound this week - fingers crossed. I want that 100 pounds lost sticker. I want it bad. But I realize that I may not hit it by my April 15th One Year Sparkversay. That's ok. I'll hit it shortly after. And then shortly after that, I'll hit my third "Year of the Ones" goal and enter Onederland a mere 13 pounds later. I have to keep reminding myself of this trifecta. It's going to be awesome, and it's all going to happen...really soon. But it will happen even sooner if I can get myself back on a regulated schedule, try to secure some more sleep hours for myself, and cut out the crap that has snuck back into my daily Nutrition Tracker.

None of that is going to happen this weekend. THIS weekend is the 2nd Annual Windy City Burlesque Festival at my theatre. For 2 days, every usable space in my building is taken over by some of the best burlesque performers in the world, shakin' their tail feathers...quite literally. When I left the theatre last night (or rather early this morning) at 3am, it looked like someone had murdered a rainbow chicken in the lobby. And it bled glitter. It is all kinds of awesome - but it's an absolutely exhausting weekend. I have a full slate of staff, including bar-backs (which is a luxury for my tiny little theatre bar), but I was still back there slingin' drinks last night and managing crowd control in the lobby. I got to sneak in to the midnight show to watch some of the performers, but the show itself didn't end until 2:30am, so it made for a VERY late night. I'm currently sitting in the office waiting to kick of night #2.

The cool thing about the art of Burlesque is that it isn't as judgmental as some other "vanity" art forms like modeling or film acting or some types of dancing. Don't get me wrong - these performers are all kinds of beautiful - but they're beautiful in a real "this is my body with all of its flaws and imperfections" kind of way. And yet the audience still cheers and hoots and hollers for more. These women (and men!) bare (almost) all of it every night for huge crowds who love them, love what they look like, and love what they do. There's heart in that. And it gives me added confidence just to watch these performers do what they do. It's very clear that no one has a perfect body - with a couple of delicious exceptions in my opinion - but finding beauty in curves is what makes a Burlesque performer great. If you have never been to see a Burlesque show, I highly recommend it. It's fun, it's sexy and it's not as risky as people may think. Most Burlesque shows involve comedy and other variety acts. The more "classical Burlesque" they are, the more old-timey they may feel with all kinds of other acts and entertainment. I think it's a great evening out. And it's just sexy enough to peak the interest of any significant other that you might decide to bring along on a date. Fun times indeed. But bottom line is that it's REAL. Be prepared to see body types that you wouldn't necessarily expect. And be prepared to think that they are totally hot!

Anyway - I've been working in the burlesque industry as a Producer for a couple of years now. It's outside of my regular job with the theatre - an extracurricular that started out as something fun to do and now has turned into an actual company and show of our own (I have a co-Producer who is also the director of the show). Most of our company is performing in the festival this weekend, and I couldn't be more proud to see them all up on those stages. They are all so beautiful and so talented!

Believe it or not, all of you who have ever visited my page already know my Burlesque name. Take a guess - it's been there all along. When I started with SparkPeople and was writing out my introduction, it was always in the back of my mind that if I could ever lose the weight and really be confident enough to master in the art of the striptease, I might actually employ that name one day. My opinions have changed since then - I won't ever be dancing on stage. Though I love to watch other performers, that aspect of performing isn't as interesting to me anymore (and it really has nothing to do with my body). But I do love my role as Producer. And I'll still use my name when I guest star in my own show as a songstress sometime in April or May. Looking forward to it!

Here's to confident women (and men!) everywhere who have the courage to bare themselves to the world. Even though I don't desire to take my clothes off for an audience, we all have a little bit in common. I'm mastering my own art of the striptease every day. Every pound I shed is like another layer of clothing to me. And by the time I get down to the bare minimum, I need to be confident enough in what's left to let it shine. And that's not as easy as it looks!






Friday, March 04, 2011
I felt it was high time for a blog like this today. I've been a bit down lately because I feel like things have slowed down (of my own accord) and I'm just SO ready for spring. So this is a pick-me-up blog that just further justifies the ABSOLUTE IMPORTANCE of documenting your journey with photos. Enjoy!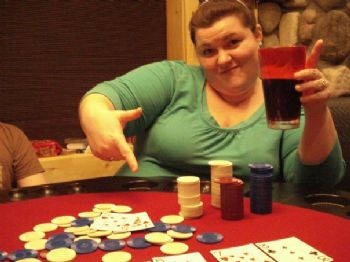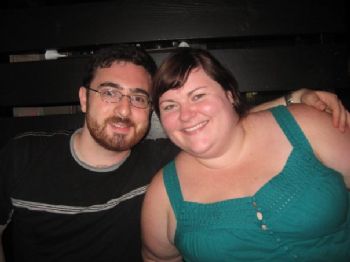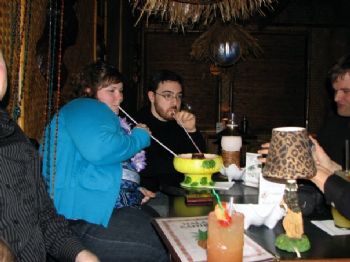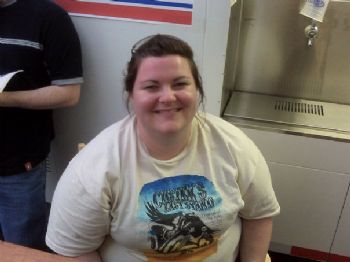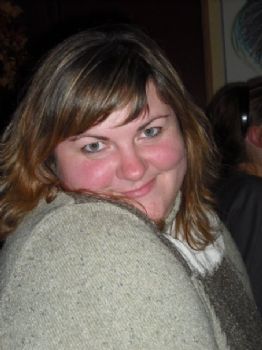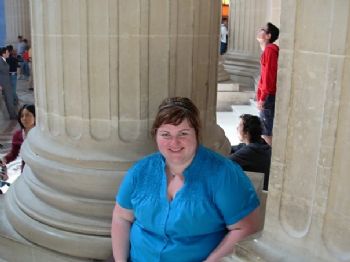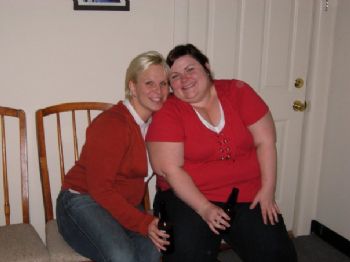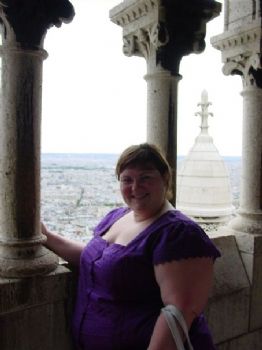 And today, I look like this: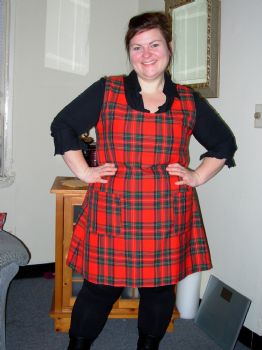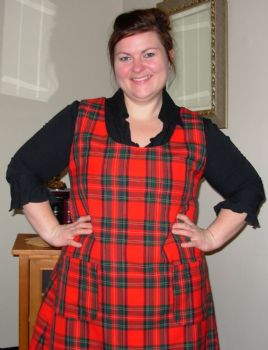 Friday, February 25, 2011
I subscribe to the "Daily Kick In The Butt" emails from Runner's World. Every morning they send me a quote said by someone famous who runs. Sometimes the quotes really are motivational and prod me to get out of bed rather than roll over and go back to sleep. Sometimes they're useless. But I still feel like I'm part of some elite society just for getting them.

This morning I woke up DREAMING about running. I didn't even need my alarm, I was up and at 'em a good 15 minutes before it was even set to go off. What has gotten in to me today I have no idea but I wasn't about to complain since I've had the most trouble lately getting motivated to do anything.

After a great 30 minute run in which I increased my pace from a 12:30 min/mile to an 11:40 min/mile for a good chunk of the time, I felt like I was flying.

And then it occurred to me - my own Quote of the Day if I were ever lucky enough to have one:

The beautiful thing about taking up running while also being on a mission to lose weight is that the longer and faster you run, the more weight you lose, and the more weight you lose, the longer and faster you can run. Every ten pounds I lose, I gain more miles per minute, and the more miles I log, the more weight I have managed to drop. The combination of running and losing weight is almost like a self-fulfilling prophecy - each complimenting the other, together they just make sense.

This morning I felt the difference in my body in each stride down the street. Not only am I getting stronger and faster, but I'm getting lighter - in body and in spirit. What a difference from when I started only 6 months ago. In a mere 6 months of running I have gone from barely being able to run for 60 seconds at a time to running over 60 minutes straight. From running about 60 ft to running 6 miles.

It still feels weird to call myself a runner. Still being obese somehow makes me feel like I haven't quite earned that title. But I know I have. And since being obese makes it even harder to run, perhaps I've earned it more than some.

I can't wait to see what the next 6 months of running will bring. I know it will bring another 5K, my first 8K and my first 15K at the end of the season. But beyond that, only time will tell how much more weight I will lose or how much faster I will be by the end of the year. One thing I do know though is that I will be out there - running!

Who's with me?








Tuesday, February 22, 2011
As I commented to a fellow Spark friend this week when she inquired about how I was feeling after my last downer of a blog: I always love writing rant blogs on Wednesday nights about my frustrations and how I'm feeling like the whole world is collapsing all at once, only to wake up on Thursday morning and go to my weekly therapy appointment. It never fails that I will walk into that room first thing in the morning, plop myself down on the couch, and open up about everything that's bothering me, thinking that I already have most of it figured out, and then will walk out of that office an hour later with a completely different outlook on life. My world is no longer falling apart, instead it has just been turned on its head. But that's ok - because I can breathe again and it feels great!

I am a HUGE fan of therapy. I wouldn't be where I am today without it. Absolutely would not. And it's not that I don't have complete and utter faith in myself and my own abilities to change myself for the better - it's just that therapy has allowed me to see how exactly to do that more clearly. Therapy has given me that courage to change and to desire and to achieve beyond what I was ever even capable of imagining before. I honestly can not say enough good things about it.

But anyway - this blog isn't about my love of therapy, but rather some of the stuff I've been thinking about since my last session. Maybe some of you will relate, maybe it will be like me talking hocus pocus crap - but this is mostly for me to look back on in terms of tracking my emotional progress as much as my physical process here.

Even though I only started working on the "Body Project" last April, in reality I have been working on the "Body Project" for 30 years of my life. Well...25. Ever since the rift between my body and my brain was created when I was still a small child. I'm convinced this happens to a lot of people. I certainly think that anyone who has ever been obese in their lifetime has experienced a similar body-mind disconnection. I think anyone who has ever had an eating disorder has also experienced it. And to some extent, any man or woman who is swayed by the media's interpretation of body imagery and who therefore has developed a poor self image has, at some point, been disconnected - mind from body.

This disconnection has recently become very apparent to me. Perhaps hints of this disconnection and being uneasy about it was what prompted me to seek help in the first place. But as I was chatting to The Scientist this past weekend, he asked me a couple of pointed questions about it that, together with my recent therapy session, unleashed a flow of thoughts about the topic.

We spend a fair amount of time talking on Skype. I was expressing my dislike for seeing myself talking while on a video screen. It creeps me out. And I can't spend any time really talking to him without looking at myself constantly - so I hide my video screen. He asked me whether it was the same thing with a mirror. And I replied that oddly enough, it isn't. I think we all spend so much time looking in mirrors and seeing our reflections on a daily basis that the image we see returned to us is more like hearing our own voice inside our head when we speak - it's so close to the brain that you can distort it to see/hear what you want. But put it out there in the world in a 3rd party form and all of a sudden we see the truth more clearly. I'm fine with my mirror image. I spend a lot of time every day poking and prodding and ogling and making faces at myself. I'm used to the girl I see in the mirror. But the girl I see in photos and videos is WAY different than my mirrored image. Just like when I hear my voice recorded on the answering machine at work - it's a very different interpretation of the voice that I hear inside my head.

So for 25 years I happily distorted that mirror image of myself. I accepted the fat and I actually believed that I looked "thin" and "pretty" and would have many "skinny days" every week. Until someone came in with a camera and ruined that pretty mind distortion. Body-mind disconnection. I was capable of hiding the truth from myself because for 25 years my body and my brain have operated under different managers - heck - I don't even know if they even worked for the same company! And recently I've been having an opposite reaction. For whatever reason, I still don't see myself as any thinner than my 313lb body. I still make extra room for myself wherever I go. I select bigger sizes at the stores because I'm still not convinced that the smaller one will fit. And I'm pleasantly surprised when I do actually realize that at Size XL, I'm pretty darn normal when I look around a crowded bus. My brain is still disconnected from my body, except now the effect is opposite - instead of getting negative feedback from seeing a picture of myself on a "skinny day" that actually shows every roll and dimple, I'm getting positive feedback when I see an external source show me that I'm not as big as I think I am.

When you tear off a limb, it takes surgeons hours and hours to sew it back together again. They have to re-attach each ventricle, each vein, each nerve ending so that the limb will resume regular functions again. If you're lucky. A body-mind separation is kind of the same thing. And when you have spent so many years living with the two pieces at a distance, putting the parts back together again can be even harder. Sometimes the organs don't want to go. Sometimes the mind rejects elements about the body and vice versa. It's a very long surgery - but now that I've started, I can't step away with dangling, mismatched parts.

The Scientist and people like him are interesting to me. He's never had a body image concern in his life. He eats what he wants when he wants to. He buys clothes because he needs to, not because they make him look thin. These are the other people in life. The people who we "rifters" are envious of. Sure - maybe their metabolisms rock, but I don't think that's the real reason we secretly and publicly loathe them. I think that actually, we're all just jealous of their fabulous body-mind partnerships. It's what we all strive for but can't seem to achieve. That seamless, thoughtless knowledge of what you need and want and the ability to just go and get it without ever really having to think about it. I hear people say "I'll always have to watch what I eat" or "I'll always have to be careful about monitoring my exercise" all the time - around here especially. I don't think life has to be like that. I think if you are actually capable of re-attaching your mind and your body, that you can become, over time, one of the those people - the ones who don't have to care about all of this so much. I believe that with all of my heart. I have to - it's what I'm aiming to do. But I know it isn't going to be easy. My brain has been rejecting my body for 25 years - and now I'm trying to force them back together again. It's not a wonder I was in such turmoil!

There's another part of this too that isn't just about food and exercise. It's about who's really calling the shots. I say I've really been working on the "Body Project" for 25 years or so because even though my brain is powerful enough to make me believe that it has been in charge, my body has proven otherwise. Despite being the best in my class at school, and landing a great job in my career of choice, and having many other relevant achievements all racked up on the "Brain Team", the "Body Team" has been known to play dirty. Every time the "Brain Team" wins a point in the great debate, the "Body Team" is right there with the rebuttal - "It's great you got a good job, but would you have gotten a better job if you were skinnier?", "Your marriage failed because you were fat", "Hey check out that guy looking at you right now! Oh wait, he's only looking at you because you're disgusting".

Despite all of my best efforts to make the show about THE REAL ME throughout my life, the weight has unfortunately remained the star performer, shoving the real me to the wings (quite literally, I opted in life to be a stage manager behind the scenes rather than an actor onstage because I managed to convince myself that it was better that way, managed to convince myself that my brain was in control - secretly denying my desire to be onstage because I believed that I was too fat to succeed as an actress). My family certainly defines people by whether or not they're "up" or "down" on the scales. And since I adopted that method of thinking early in life (probably right about the time the big rift happened) I have also defined everything in my own life by those two terms. Am I up? Or am I down? The weight serves as an excuse for just about everything that has ever happened to me in all of my years of conscious knowledge.

Well, I'm done with the weight. And with it, I'm DONE with my body being the star of the show. When you really think about it - weight loss is DAMN BORING. Sure you lose two pounds and do the happy dance naked in your living room (cause I don't know who you are if you weigh-in with clothing on). But normal people - those people who are happily connected in mind and body don't even know what it means to do that happy dance. And frankly, I'd prefer to be more like them.

I will continue to celebrate my losses here on Spark. I'll still post my 100 pound blog. I'll still look forward to making my Goal Video. I love and appreciate this community of people who like me, all struggle with that body-mind rift. That's comforting and accessible and of great service to me with what I am trying to do. But out there in the "really world" (as one of my dear university professors used to call it) I don't want it to be all about the ups and the downs anymore. I want it to be about me, reconnecting all the pieces of my body and my mind, so that I can one day live more in unison, more in balance. And honestly, not having to think about it so darn much! Some day I will live without Spark - and that is the day that I will truly have succeeded with everything that they teach us here.

My body will continue to change - but it doesn't get to be in the spotlight anymore. I am not going to become famous for losing 200 pounds. And mark my words that even if People Magazine comes knocking, my face will never grace those pages. Because I'm worth more than that. I'm worth more than being devoured by the masses of America for 2 seconds of entertainment before they turn the page and forget all about me. I will celebrate my successes personally - and my life will celebrate my big loss by lasting longer so I can reap many more meaningful rewards than 15 seconds of fame will ever be able to bring me.

I have big plans for me. I don't quite know what they are yet, but they are much broader than what I'm doing here. Losing 200 pounds is a big achievement, but it will not be the biggest thing I ever achieve. There are people to meet, dollars to make and life to live - and just being happy and satisfied with all of it is already worth more than any number on a scale.





Thursday, February 17, 2011
No doubt about it, I've been having a really rough go of it lately. I can't seem to put my finger on what exactly is wrong, since it seems like everything is wrong, and yet, nothing is wrong. I don't know if I've reached a point of such deep introspection that I've gone too far and can't seem to pull myself out, or if it's more that I'm not looking deep enough and I'm hovering over myself to avoid having to feel anything too deeply.

Anyone who just got through the above paragraph should then understand me when I say I'm just feeling confused by it all. I can't make up my mind about anything. I feel like I'm living day to day in a haze. Nothing about me seems driven or focused anymore and I just want it all to be over with. But what exactly are we getting over here? Life?

I thought it was the Vitamin D, but after a week on a high dose of D vitamins and increased calcium, things haven't changed as much as I initially thought. The scale is up, which I actually admitted to today and moved my ticker back a pound and a bit. That's the result of almost 2 weeks of eating WELL above my calorie limits and surprisingly enough, getting away with it until now. Training so hard with my running both burned me out for exercise in general and made me way too hungry during a particularly rough time anyway so I've been binging again. And I miss having a man in my life. Maybe not just a man, but someone close enough to me to talk to and bounce opinions and ideas and arguments off of (preferably while lying in bed together). Valentine's is a particularly lonely time for newly single people and I've been pining for the past for far too long these past couple of weeks. The Scientist is still in love with me - which he basically told me, but not in so many words. Knowing that makes it really hard for me, since I do miss him too but ultimately just want to be over the relationship so that I can move on. I am NOT getting involved in a long-distance nightmare again, and even if I could tolerate the thought of living apart from someone for 2 years, him and I are just never going to be on the same page. I can't knowingly continue down this path of making up and breaking up with him in my head.

I'm living the absolute opposite of everything I'm trying to attain for myself. I'm impatient and stressed out to the max - and when you are impatient you cannot be happy. It's impossible. You also cannot sustain, or nurture, or develop proper skills and habits because you're in too darn much of a hurry to make things happen now, now, now. Shedding my impatience for life in general has been a huge issue for me to overcome. I've done pretty well at calming myself down in the past, but lately I have forgotten how to breathe and I need that ability back again.

I fear this is all because I'm getting really close to that 100 pound mile marker. For some reason I believe that magical things are going to happen the morning I wake up and the scale says 212lbs. And then for every pound I lose between 212 and 199, more magical things are going to occur. I'll wake up with a bevvy of best girl friends that I've had since pre-school and we'll finish each others' sentences and plan each others' bridal showers, I'll find a perfect boyfriend who will sweep me off my feet and become my perfect husband and we'll make perfect babies while he buys me perfect flowers every Friday, my problems at work will disappear, my staff will cease to be annoying and I'll be offered a huge raise for my troubles, my mother will figure out that all of my life struggles mysteriously lead back to her and she'll call me and offer me the apology that I so desperately want from her for being so clueless about everything, and oh, I don't know, maybe I'll win the lottery on top of all of that, even though I never play. Yes, that's it - I'll FIND the golden ticket in the street. If Charlie did, why can't I?

I know if I want any of these things, I can have them - except maybe the lottery. But they're not going to happen "magically" because the world owes me a favour. They will happen if I make them happen by standing up for myself and asking for what I want out of life. BUT IT'S JUST SO DARN HARD!!!! (*Whiny Face)

The whiny face makes me eat. Being mad at life because it doesn't just serve me up the dish I'm craving is juvenile and ridiculous, but it's the truth. Somewhere along the way, the communication lines broke down for me. Instead of having the feeling that I deserve something great and then going out and achieving that something great I have inserted a couple of steps in between. I go from feeling that I deserve something great, to questioning why it is that I feel that I deserve something great, to then feeling guilty about feeling like I deserve something great, to denying myself the fact that I deserve something great, to eating a pint of Ben & Jerry's because that's the closest thing I can have to something great, to berating myself for using the only method I have ever known to make myself feel better about not getting the original something great. And in all this muddling around, somewhere along the line I forget what I really wanted in the first place. I am the Queen of taking something great and making it into one big mess. And then here comes the kicker - all of this leaves me saying to myself "but if the world would just give me what I wanted in the first place, I could avoid all of this crap!" Unfortunately, therapy isn't that easy. You have to unpack all the crap before you can put it back in the box. And hopefully you decide to ditch some of the junk along the way. I've always loved a good rummage sale!

OK - so I'm cutting out the crap. Trying to get back to just "achieving something great" for myself without all the extra steps. If Bootcamp taught me one thing it's that 10 minutes a day works. So I'm stripping back my heavy exercise routine just for a little while until I feel more balanced again and less like I want to kill someone every time I think about working out. 30 minutes a day instead of an hour or more. The only exception to this rule is Zumba since it's an hour class. I already know I can run 8K. For now I don't need to keep training hard for the 10K unless I feel particularly energetic on a Sunday afternoon. Get the eating under control. I've been severely lacking in fruits and veggies at home because I haven't gone grocery shopping in a while. But I have my groceries ordered and they'll be here Friday morning so I'll have lots of new selection to choose from. I'm going to try some new Spark recipes this weekend - looking forward to making some kale chips to see if they're any good. I've made a couple of big steps on the annoying staff front by asking for what I want at work. I knew my co-worker with the new boyfriend was going to come in today and GUSH about her Valentine's date and frankly, I knew I couldn't bear to hear about it and, umm, I just don't care, so when she did exactly what I knew she was going to do, I stopped her and asked if we could please not talk about Valentine's Day. I am just happy that it's over for another 364 days. I feigned happiness for her, and told her I was glad that she had a wonderful time, but that I really didn't want to talk about it. And what do you know -she was cool with that. Wow. Asking for what I really wanted worked! I might have to try that again.

I have it in me to get to where I want to be. And I wouldn't be human if I didn't have all these feelings and emotions about it along the way. I know nothing magical is going to happen at 100 pounds lost (besides maybe getting to post a really fun blog about it). And really, 100 pounds is only half way there for me. I still have a long, slow way to go. There is life after losing 100 pounds. What kind of life that is, is totally up to me.



First Page
1
2
3
4
5
6
7
8
9
10
11
12
13
14
15
16
17
18 19 20 21 22 23 24 25 26 27 28 29 30 31 32 33 34 35 36 37 Last Page

Get An Email Alert Each Time KITHKINCAID Posts