| | |
| --- | --- |
| | KITHKINCAID's Recent Blog Entries |



Thursday, March 31, 2011
I've been in a weird and wonderful place for the past few weeks. But much like Alice's venture down the rabbit hole, it hasn't come without apprehension, fumbling around, and quite honestly, a deep seeded fear.

I find myself these days in that mythical place that every morbidly obese person only dreams is possible, but never expects to find. The place where all of a sudden, all of "this" just gets...well...easy.

I pack my lunches and prep my dinners, I have my running schedule, and Zumba classes and swimming nights, I'm managing at my job and not worried about what might happen if a cake shows up at the office, and I have my general plan for the week and how it's going to turn out - and most of the time, I'm not that far off. I'm LIVING! I'm living my life and nothing hurts. Nothing seems unmanageable, or insurmountable, or impossible. In fact, spring has sprung and everything is pretty damn peachy. Holy optimism, Batman!

And yet somehow I feel that just putting all that optimism and good sentiment down in writing makes me as vulnerable as a new blade of grass, ready to be crushed by a big, fat, farmer's boot. I feel like putting it out there in the world makes it possible for someone to take it away from me.

But only for a split second. Because deep down I know that no one's taking anything from me, because I'm not in a place anymore where I'm going to let them have it. I like my "easy". I've grown very fond of my "easy" and I'm getting quite comfortable in it. So to those that want to take away my "easy" I say - GO GET YOUR OWN EASY!!!

One of the major things that always held me back from losing weight and keeping it off in the past was this idea of "easy". I didn't think it was possible. And because it was so unattainable in my mind, I figured it was pointless to even try working towards it. It was too far in the distance to be seen - it could only be imagined. But that's the difference with Spark and the idea of taking baby steps. Not focusing too hard on the distant future and what it might or might not look like. For me, I know that I'm about to enter totally uncharted territory as far as my weight is concerned. But there's an ease that comes with that too because every day I live right now, I know that all I'm doing is taking it one day at a time, and that's all that matters. That's all I can control. Today is mine. Tomorrow will be mine tomorrow, and not until. And 20, 30, 50 pounds from now, I'm still going to be living - one day at a time. (And hopefully with as much ease as I've learned to enjoy these past few weeks).

It was also a shock to me to learn that exercise could also be easy - and that that's also OK! It's ok to "only run 3 miles" and then stop. That's putting in your time. You don't have to kill yourself with sweat every single day to be successful here. That's not a sustainable way of life. But that's also not the easiest fact to digest. As fat people, it is somehow drilled into our subconscious on a daily basis that the only way we are ever going to succeed in weight loss is to remove ourselves from the rest of the world, check into a ranch for 6 months, work out 8+ hours a day and eat 1200 or fewer calories to compensate for it. I'd like to say I'm living proof that that method couldn't be further from the truth. Especially if you can't afford to take a 6 month leave of absence from YOUR LIFE.

When you do it like that - check out for weeks on end to "deal with the weight" - integration back into a normal existence is often extremely unsuccessful. Your life is happening now - all of it. You can't just put certain pieces of it on hold to go deal with other more pressing issues, because what then happens is that the stuff you put on hold becomes the pressing issue. You have to live the whole thing - all at once. It isn't always pretty, but at least then the pieces all move together.

I have learned that I don't lose weight when I'm stressed about an issue with a significant other. Why? Because the weight part of my life is waiting for the relationship part of my life to catch up. I am one unit. All of my parts move together. Once I deal with the issue that's bothering me, I see a drop on the scale. And it's happened like that over and over and over again. Enough for me to know that this is now a truth with me. My psychological issues are intrinsically tied to my weight (and the gain or loss thereof). Learning to live a COMPLETE life with ease means that eventually my body will find it's own ease and will settle at a weight that is comfortable. And THAT'S a faith that I can get behind and continue to believe in.

8 weeks ago I dropped a day of running in my schedule in order to take a salsa dancing class. Calorie wise - they don't compare. I can burn up to 700 calories in one of my regular 2-5 mile runs, the salsa class burned maybe 200-300 calories if I was dancing all the time. But that salsa class was FUN. I made new friends and had a great time socializing. I also dropped 9 pounds in those 8 weeks - even without the running. I'd like to think it's because I was getting my social life in order, which is undeniably a huge component in everyone's daily existence.

Lesson learned? It's about the sweat, but not all of the time. It's also about the food and the friends and the job and the love life. It's about asserting yourself and taking what YOU want from life because when you feed yourself with what you REALLY want, you're not hungry all the time.

I'm a self-confessed, classic, overachiever. I have always defined myself by my accomplishments and how hard I had to push myself to get there. I took pride in my sacrifices. The greater the sacrifice the greater the achievement. But ultimately what I ended up sacrificing was myself. I was a person with a bunch of achievements but no real sense of who I was. I didn't have my "easy," and I certainly didn't have enough to show for all my accomplishments to fill in the missing pieces of the person that I needed to be.

It is only recently that I've learned that REFUSING to sacrifice is the bigger struggle and the tougher (and more worthwhile) accomplishment. That pulling ALL of my pieces along together, kicking and screaming and dragging them into existence, is what leads you to the "easy." Fighting the urges to kill yourself daily with strenuous exercise and lack of proper sustenance, both in actual food and meaningful personal relationships and a satisfying career, is the real challenge. Finding the "easy" is actually...really damn hard!

But it's worth it. And that's why we do it. Because it DOES exist. And you may be closer to it than you think.





Friday, March 25, 2011
This is a fun little tidbit (quite literally) for your day.

I keep my scale in the kitchen because it's the hardest and most even floor in my apartment (and quite the deterrent from another trip to the fridge at night since I literally have to step over my scale to get to the fridge). I also keep the cat food in the kitchen. My little boy (cat) likes to chase, pounce on, and kill his kibble before he eats it. I attribute it to the fact that he was born ferrel and is therefore predisposed to "wild like" activity. I adore it, it's so cute.

Anyway, I have learned before that a HUGE scale drop in the morning usually means that there's a trapped kibble under my scale. So when I stepped on this morning and saw 214.2 (only a pound away from my 100 pound loss) I thought there must be something up.

Sure enough, I picked up the scale and sitting directly under it was a pink, heart shaped, cat kibble.

Thanks buddy. I know you love me, but mommy's not cheating with your food, regardless of how lovingly it was delivered.

Tee hee.






*However - I AM down another pound today which officially puts me at having lost 30% of my starting weight! A whole 30% - YAHOO!!!





Thursday, March 24, 2011
An interesting article in the Tribune today:

featuresblogs.chicagotribune.com/fea
tures_julieshealthclub/2011/03/religio
n_and_obesity_can_church_make_you_fat.html

My family always went to church when I was younger. I was raised on Sunday School and social church functions. My grandparents are still very involved with their church groups - my grandmother was the President of the UCW Club and Grandpa has always been an active member in the men's leagues. Both LOVE their sweets and high calorie church functions, that's for sure.

I think there is something to be said here about churches being tied to many people's social interactions and since food weighs so heavily in all of that with so many of us, they should be on a mission to make their congregations healthier!





Saturday, March 19, 2011
I know - I've been MIA for a while now. Having trouble coming up with good blog ideas, quite honestly. Things have really picked up at work, I'm back to having hardly any nights to myself, and I'm about to take on another show - rehearsals start on Monday. I already feel like I've been slacking off a bit on the exercise front because I cut out one of my weekly runs in lieu of a salsa dance class that I've been taking. Cutting out that run on Tuesday mornings seems to have spilled over into Friday mornings as well though, as it's been increasingly harder to get out of bed on Fridays. I've skipped more Friday runs in the past few weeks than I have done, but to make up for that, I've been increasing the mileage on my Sunday runs, and many of you rejoiced with me a couple weeks ago when I hit my 10K distance a month ahead of schedule. So - I guess it's balancing out. Trying to take everything in stride. (Quite literally).

Despite everything not being perfect in food consumption, exercise, and sleep schedule, my body still seems to be cooperating on the weight loss front. *Knock on wood. I think I'm in line to be down another pound this week - fingers crossed. I want that 100 pounds lost sticker. I want it bad. But I realize that I may not hit it by my April 15th One Year Sparkversay. That's ok. I'll hit it shortly after. And then shortly after that, I'll hit my third "Year of the Ones" goal and enter Onederland a mere 13 pounds later. I have to keep reminding myself of this trifecta. It's going to be awesome, and it's all going to happen...really soon. But it will happen even sooner if I can get myself back on a regulated schedule, try to secure some more sleep hours for myself, and cut out the crap that has snuck back into my daily Nutrition Tracker.

None of that is going to happen this weekend. THIS weekend is the 2nd Annual Windy City Burlesque Festival at my theatre. For 2 days, every usable space in my building is taken over by some of the best burlesque performers in the world, shakin' their tail feathers...quite literally. When I left the theatre last night (or rather early this morning) at 3am, it looked like someone had murdered a rainbow chicken in the lobby. And it bled glitter. It is all kinds of awesome - but it's an absolutely exhausting weekend. I have a full slate of staff, including bar-backs (which is a luxury for my tiny little theatre bar), but I was still back there slingin' drinks last night and managing crowd control in the lobby. I got to sneak in to the midnight show to watch some of the performers, but the show itself didn't end until 2:30am, so it made for a VERY late night. I'm currently sitting in the office waiting to kick of night #2.

The cool thing about the art of Burlesque is that it isn't as judgmental as some other "vanity" art forms like modeling or film acting or some types of dancing. Don't get me wrong - these performers are all kinds of beautiful - but they're beautiful in a real "this is my body with all of its flaws and imperfections" kind of way. And yet the audience still cheers and hoots and hollers for more. These women (and men!) bare (almost) all of it every night for huge crowds who love them, love what they look like, and love what they do. There's heart in that. And it gives me added confidence just to watch these performers do what they do. It's very clear that no one has a perfect body - with a couple of delicious exceptions in my opinion - but finding beauty in curves is what makes a Burlesque performer great. If you have never been to see a Burlesque show, I highly recommend it. It's fun, it's sexy and it's not as risky as people may think. Most Burlesque shows involve comedy and other variety acts. The more "classical Burlesque" they are, the more old-timey they may feel with all kinds of other acts and entertainment. I think it's a great evening out. And it's just sexy enough to peak the interest of any significant other that you might decide to bring along on a date. Fun times indeed. But bottom line is that it's REAL. Be prepared to see body types that you wouldn't necessarily expect. And be prepared to think that they are totally hot!

Anyway - I've been working in the burlesque industry as a Producer for a couple of years now. It's outside of my regular job with the theatre - an extracurricular that started out as something fun to do and now has turned into an actual company and show of our own (I have a co-Producer who is also the director of the show). Most of our company is performing in the festival this weekend, and I couldn't be more proud to see them all up on those stages. They are all so beautiful and so talented!

Believe it or not, all of you who have ever visited my page already know my Burlesque name. Take a guess - it's been there all along. When I started with SparkPeople and was writing out my introduction, it was always in the back of my mind that if I could ever lose the weight and really be confident enough to master in the art of the striptease, I might actually employ that name one day. My opinions have changed since then - I won't ever be dancing on stage. Though I love to watch other performers, that aspect of performing isn't as interesting to me anymore (and it really has nothing to do with my body). But I do love my role as Producer. And I'll still use my name when I guest star in my own show as a songstress sometime in April or May. Looking forward to it!

Here's to confident women (and men!) everywhere who have the courage to bare themselves to the world. Even though I don't desire to take my clothes off for an audience, we all have a little bit in common. I'm mastering my own art of the striptease every day. Every pound I shed is like another layer of clothing to me. And by the time I get down to the bare minimum, I need to be confident enough in what's left to let it shine. And that's not as easy as it looks!






Friday, March 04, 2011
I felt it was high time for a blog like this today. I've been a bit down lately because I feel like things have slowed down (of my own accord) and I'm just SO ready for spring. So this is a pick-me-up blog that just further justifies the ABSOLUTE IMPORTANCE of documenting your journey with photos. Enjoy!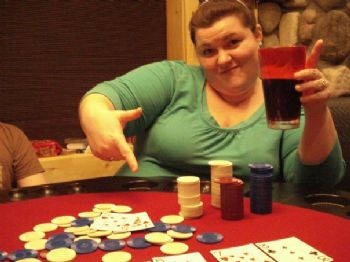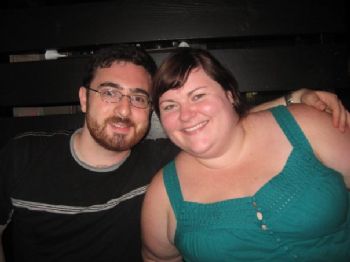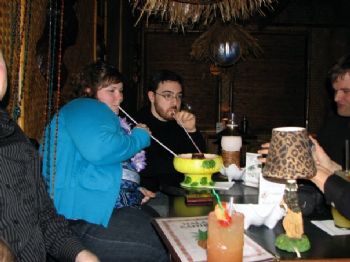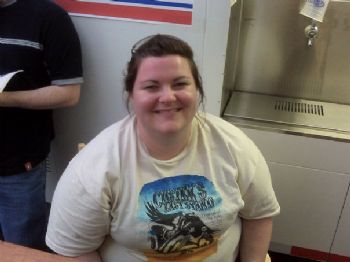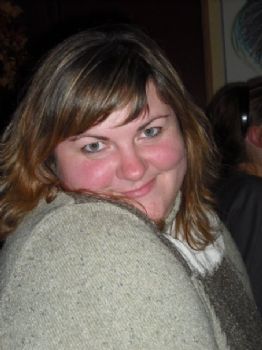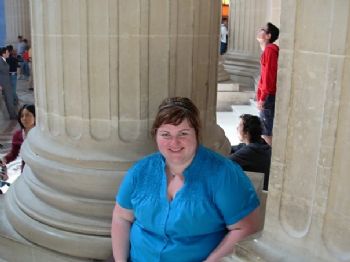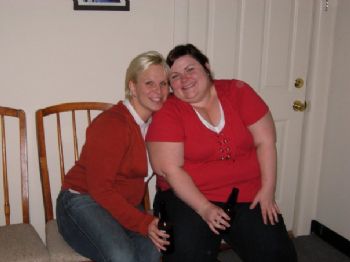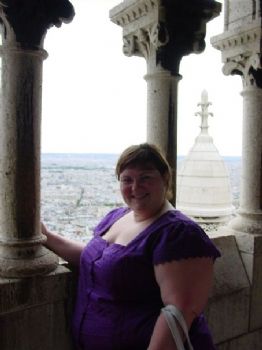 And today, I look like this: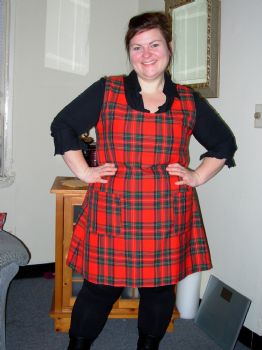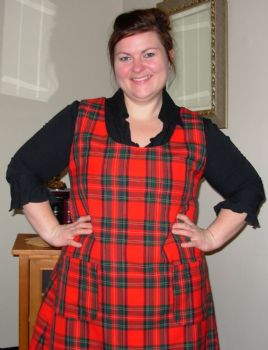 First Page
1
2
3
4
5
6
7
8
9
10
11
12
13
14
15
16
17 18 19 20 21 22 23 24 25 26 27 28 29 30 31 32 33 34 35 36 Last Page

Get An Email Alert Each Time KITHKINCAID Posts