| | |
| --- | --- |
| | KIMPY225's Recent Blog Entries |


Wednesday, May 29, 2013
Happy Wednesday! I had a super busy Memorial Day weekend! My boyfriend turned 30 so we did a lot of celebrating. We went to the aquarium with friends, played games, went to the Melting Pot, had a bbq, saw the new Star Trek, etc etc! Somehow I even had a lazy day - which was nice! I did gain 5 pounds in 5 days though! I ate A LOT of snacks and a lot at the Melting Pot- chocolate and dessert and cheese! Yikes! I am working my butt off this week to get back to 156 and hopefully I keep going and lose more! I put some pictures from the weekend below! Blue Lobster!!!! =)

I haven't had any specific goals in a while. My belly has really been bothering me lately with how it looks and feels. I hate having so much flab! I don't know if it is just skin or if it fat too? I can't really tell. I just know I hate it! Someone told me about those skin wraps, but I haven't looked into it. I can't afford a gym right now and I definitely can't afford a personal trainer! I really need to do more at-home exercises for my arms, legs, abs - well basically everything! I need to start scheduling my exercise again! I am going to the park tonight - which was scheduled! So hopefully I keep doing it. I am going to Williamsburg in June, so I will get a lot of walking done then! I just need to focus on keeping a stricter diet! It is SO easy to gain weight by over-snacking!

I keep hearing people talk about "beach bodies". I can't even imagine myself in a bikini! I don't have the midsection for it! I try not to let it discourage me though. Over the past year and a half, I have changed so much! August will be my 2 year Spark-versary! I can't believe it! HOPEFULLY I hit my healthy weight goal of 155 by 8/17!!!

June Goals:
-Zumba - at least twice this month
-Pick a 5K race to do in June or do one around my neighborhood
-Get my fishing license so I can go out with my Dad for Father's Day
-At home yoga at least twice this month
-Keep up with my garden
-Try not to stay grumpy
-Snack healthy!
-Use the food tracker more
-Show my appreciation to my family and friends where I can

Hopefully I will have better goals in July!
Have a great rest of the day! Keep Sparking!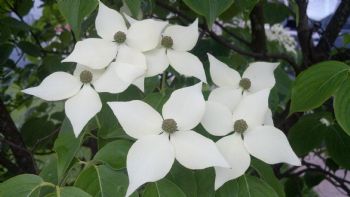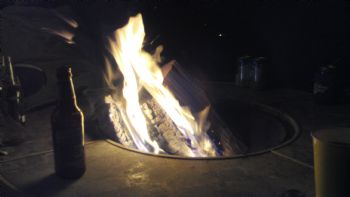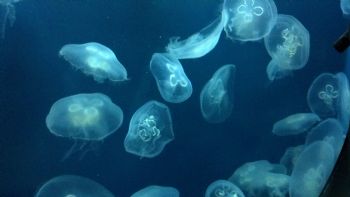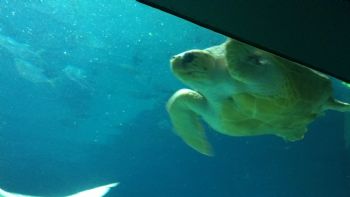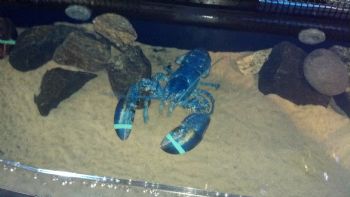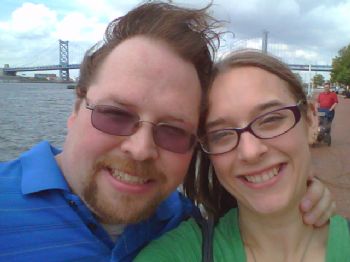 Tuesday, May 21, 2013
Happy Tuesday! I finally did Zumba last night! It was great. My shoulders and arms are a bit sore today though - but it is totally worth it =) After doing zumba, I really want to exercise more often. I feel really flabby lately, and I just need to push myself to do more exercise. Hopefully that will help me get to my healthy weight!

The party on Saturday night was really fun! I had the Garden Trivia and everyone was laughing at how hard it was. It was a good time. Someone bought chocolate covered strawberries which had a cheesecake/cream filling. YUM. I had two of them!! Someone else brought cucumber sandwiches - with creamcheese and dill. They were simple but really tasty! Someone else brought orange cake with white raspberry icing - I didn't try any, but it looked really good! Here are some pictures and some recipes of what I made. I didn't have the time to make everything. I didn't get to make the mini quiche, but I will add the recipe anyways because I do want to try it eventually!

Fruit Kabobs
Fruit on skewers - lots of prep work but it was cute! Purple Grapes, Blueberries, Kiwi, Pineapple, Orange, Raspberry

Pinwheels
Zesty garlic wraps, tomato wrap, whole grain wrap. I made some with ham, some with turkey and some with chicken lunch meat. Some I added a layer of FF cream cheese and some I added hummus. I used spinach or green leaf lettuce. Some I added cucumbers and others I added red and green pepper strips.

Lime Cilantro Chicken
16oz jar salsa
2 cans black beans drained
1 lime - Cut into thick slices
Fresh cilantro
3 lbs boneless chicken halves
3 crushed garlic cloves
S&P
Low 6-8 hours in the crockpot. Shred chicken after cooked
Black Bean Rice on the side
You could use these as tacos

Margherita Pasta
3 tbsp olive oil
3 cloves chopped
2 tomatoes chopped
1/4 thin sliced basil
1/2 grated parm cheese
Penne Pasta - I used natural whole grain
Optional - 1/2 chopped mozz cheese
S&P
Cook the pasta normally (10 min) and then bake covered at 400 for 30 minutes

Garden Salad
spring mix
Spinach leaves
tomatoes
cucumbers
carrots
broccoli
bell peppers

Lemon Garlic Shrimp
3 tablespoons minced garlic
2 tablespoons extra-virgin olive oil
1/4 cup lemon juice
1/4 cup minced fresh parsley
1/2 teaspoon kosher salt & Pepper
ground black pepper to taste
2 pounds cooked shrimp

Mince the garlic and add to oil and lemon in a big pan. I also added the parsley and set on Med-Low. Cook the shrimp just for a min or two on each side. Serve warm or chilled in fridge 1-2 hrs

Stuffed Mushrooms
1/2 cup Italian-style dried bread crumbs
1/2 cup grated Pecorino Romano
2 garlic cloves, peeled and minced
2 tablespoons chopped fresh Italian parsley leaves
28 large (2 1/2-inch-diameter) white mushrooms, stemmed
Salt and freshly ground black pepper
1/3 cup extra-virgin olive oil

400 preheat Mix all with 2 tbsp oil. Coat baking sheet with oil or nonstick spray. Fill mushrooms (I also filled some small sweet peppers). Drizzle remaining oil over the filling. Bake 25 min until mushrooms are tender

Potatoes and Onion
5 Small Red Potatoes
5 small white potatoes
1 vidalia onion
2 cloves garlic chopped
S&P

You could use just one type of potato if you wanted! Chop everything, combine and coat with olive oil. Add salt and pepper and any other herbs/spices you want. You could add the garlic, spices, and oil before hand and then put over the potatoes. Preheat oven to 425-450°F. Bake 20-30 minutes. Stir and bake 10 minutes more. Continue baking 10 to 15 minutes or until vegetables are tender and browned.

Chicken Sausage and Peppers
4 links chicken sausage sliced
Bell Peppers or Sweet Peppers

Slice the peppers and fry in some olive oil. Add the chicken sausage for a few minutes. Serve with Rice.


Mini Quiche recipe I wanted to try
http://www.eggbeaters.com/recipes-Crustl
ess-Veggie-Mini-Quiches-5524?utm_sourc
e=OutBrain&utm_medium=OutBrain&utm_cam
paign=OutBrain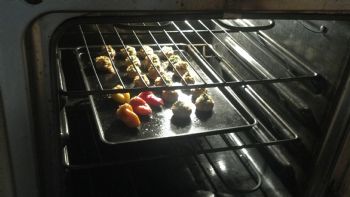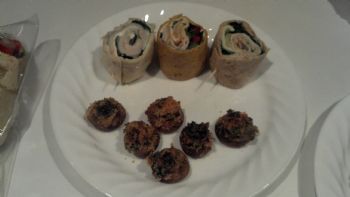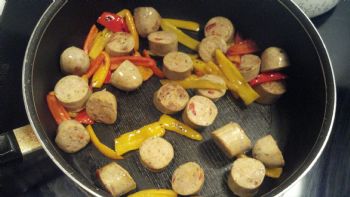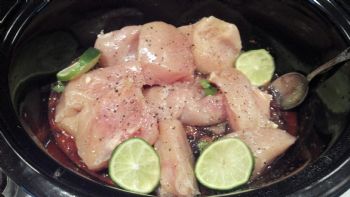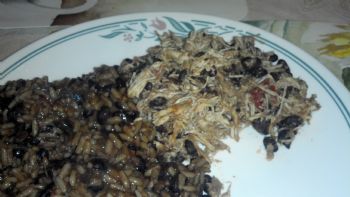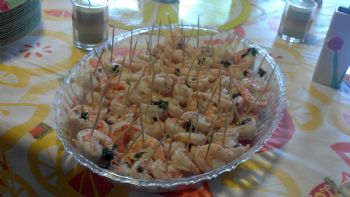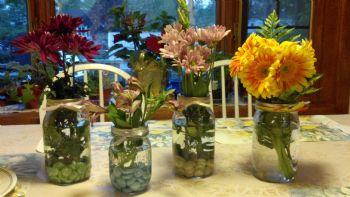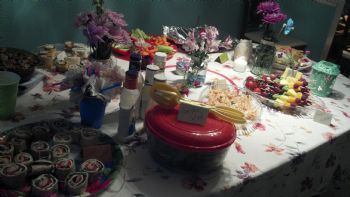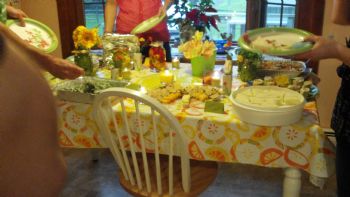 Wednesday, May 15, 2013
Good morning! I have a bridal shower next month. The first thing I did after reading it was wonder what the bride & groom registered for. The biggest reason I wanted to find out what I could buy them is so I can be creative with the gift idea. I don't normally like to just get a gift and give it. I like to jazz it up! I checked this morning to see what the two registries have. I might get a pitcher and put some recipe cards with it or decorate it somehow. I am not sure yet - I will have to think about it more. For some reason I usually like to do extra with what I give!

Here is my normal afte-5K picture! I emailed the staff of the event to see if they were going to post times. I didn't get a response though. When I did pass the clock, it did say 31:55 though. For some reason I am wondering if it wasn't a full 5K. I definitely don't think I did that well this time - especially because of all of the hills. I am not going to take this as a new PR because of how many times they said "Fun Run". I know everything about the event says it was a 5K, but I dunno! My legs haven't been as sore the past three times I raced. I actually have been trying to run differently. I used to run just on my toes. Now I am trying to put my heel down first. I actually don't know the CORRECT way to run - maybe I should look that up! A while ago I did do research about the right way to breathe, but I never really looked up the best way to actually use my feet.

Here are some pictures of the park yesterday & also some of the decorations of my Garden/Organic Party. I love THEMES! When I have dinner parties, I love to plan out everything about it. Details are my friends! Now if I could only spend extra time working out instead of planning parties. At least I am happy when doing craft projects! For the party: I made cupcake liner straws, almond cinnamon raisin balls, ribbon on the candle holders, ribbon on mason jars (going to put flowers and lemons and limes in the jars), painted white mini vases and cut fake flowers to match, and made cards with all of the food items. I put the ingredients on the inside of each card. The gift basket I made has herbal tea, garden gloves, and 5 packets of seeds. I made a trivia game about fruits, veggies, gardens, and similiar things and the winner will win that!

I would like to go to Zumba tomorrow, but I don't know if I will have enough time. I will be cleaning tonight, Thursday and Friday for the party. I also need to buy 75% of the ingredients tomorrow night and Friday because they have to be as fresh as possible! I also need to get some fresh flowers to use as decorations.

Hopefully everyone has a lovely rest of the week. Keep Sparking!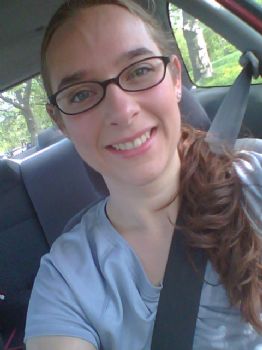 After Mother's Day 5K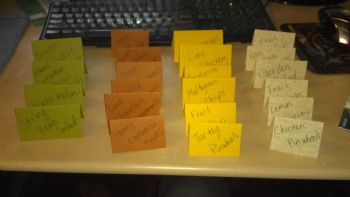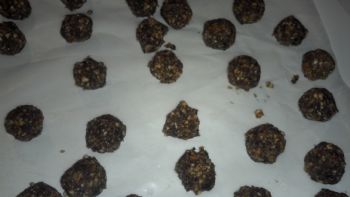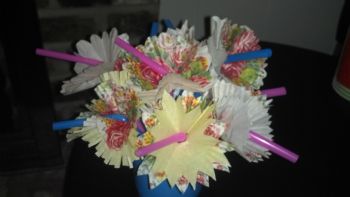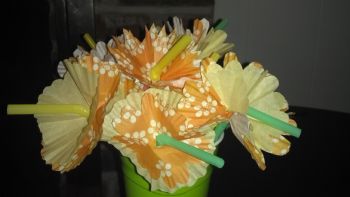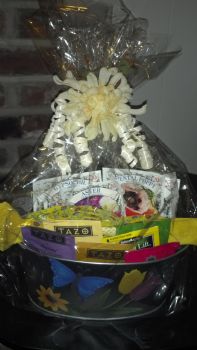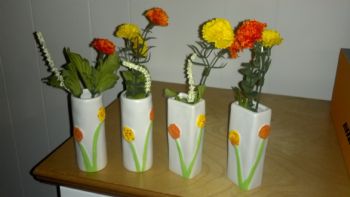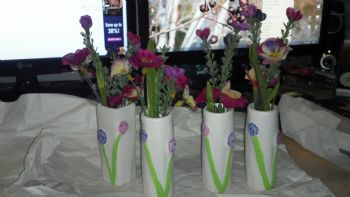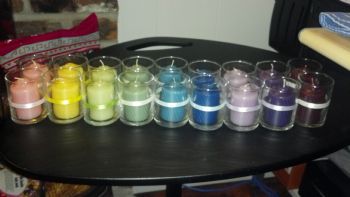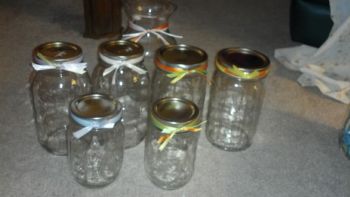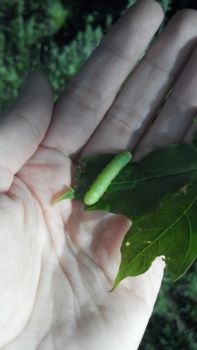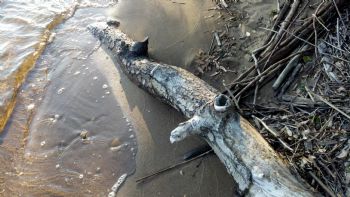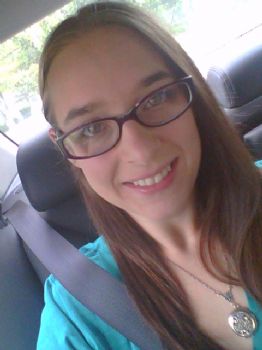 Monday, May 13, 2013
Good morning. Hopefully everyone had a fantastic weekend.

Saturday I went to the pet fair & went out to lunch with my Mom. Even though the weather was half rainy, I am glad they still had the fair open! It was great to see the dogs do the agility course! After the 5K yesterday, we went to the flea market. It was nice to be outside for half of the weekend!My 5K went well. It was the PERFECT day! It was sunny with a nice breeze. It was 60-62 degrees which was great. The race was in the park, and the scenery was awesome! I didn't get the chance to send myself the pictures from my phone yet, sorry! I am still waiting on the official results. I know the race was timed, but they kept calling it a Fun Run, so I don't know if they will post the times? There were about 200 people there running and walking, so it was a great time! I am looking to sign up for another 5k, but I don't have one in mind yet. I can't believe I did all 3 that I had lined up for the spring already!

This weekend I am having a Garden/Organic Party. With my normal work schedule, I had time to make a lot of flower decorations. I am working on the menu. Everything has to have something organic and/or fruits and/or veggies. Does anyone have any yummy/healthy/quick recipes on what I could make? I am looking for some more food in any category (appetizer, entree, dessert).

This is what I have in mind so far:

-stuffed mushrooms
-lime chicken in the crockpot w/ Rice
-pinwheel sandwiches
-fruit kabobs w/ cottage cheese dip
-grilled asparagus
-margherita Pasta
-lemon or lime shrimp skewers
-muffin quiche
-honey and cinnamon apples
-string bean salad
-watermelon

Once I have the party, I will post my recipes on my blog with some pictures!
















Friday, May 03, 2013
It has been super slow at work this past week. Quarterly payrolls are done. April 15th is long gone now. The accountants still have work to do, but I have none right now. Since I have had free time, I have been browsing on Spark friend blogs again. I noticed about half of the blogs mention the words "scared" "worried" and/or "upset".

We are all on Spark for a reason. Some of us want to fit into a dress for a wedding. Others want to lose their freshman 15. There are other Sparkers who are training to run marathons. Some of us can afford personal trainers and some of us use laundry detergent as weights! No matter what the reason, we are all trying to better ourselves in some way. I think we should all give ourselves a pat on the back for being on this website. No matter how we are feeling right now, we have all accomplished some kind of goal. Most of us have many goals for the near and far future. We all stumble at some point. Just being on this site shows you have the strength to better yourself even if you don't see it!

I wish everyone would take a minute and just breathe. Give yourself a hug - give yourself a compliment! We are all different, but we all deserve the recognition of being a good person. Even if you feel weak, you are still a great person. Your goal may be to not drink soda for a day or run 20 miles in one day. Even if we don't reach our goals right away, we still deserve a reward for trying. The reward could be telling yourself "you WILL do it tomorrow!" Keep moving forward and look to the next day. Just saying "YES " instead of "maybe" can really help!

I get scared about losing weight. Actually, I still feel scared about it. I get nervous about what people I don't know think about me. In the past, I used to be really upset about it. I put all this energy into being stressed over something I can't control. People will think what they want no matter what to do. People in general are never satisfied. I wish I could show everyone that you need to care about yourself! If you aren't happy with yourself, take small steps to try to fix it. Maybe learning to love your attempt to better yourself can be even better than getting to the end result. Use the energy you put into stress into something else!

Everyone can lose a pound in one way or another. The journey we take is still important no matter which way we go. We all have good days and bad days. I wish I could help everyone who was having a bad day. Sometimes when I am down, I try everything to make myself smile - but it doesn't always work. I just try to remind myself that I have the chance to try again tomorrow. Life is short, and we may not have a tomorrow, but I still try to tell myself Now that I can't give up!

I am still one pound away from my goal weight. Am I scared? Maybe. I don't know. Am I worried I will never lose that one pound? Yes and No. I KNOW I could get to 155 if I only ate celery and carrots all day. That wouldn't be worth it. I don't want to lie to myself about the weight loss. I lost so much weight, and I don't feel like the person I see in the old pictures of myself. It would be so easy to just eat unhealthy foods again. It would be cheaper, more convenient, and tastier! But I need to stop and give myself that pat on the back to keep myself going. It isn't easy to be on this healthy journey. I know it isn't always easy for my Sparkfriends also. Life isn't easy. Life is a challenge!

Thank you to everyone who has posted on my blog, and also on other pages! Your support is appreciated! Hopefully everyone has a nice rest of the day. Even if you went over calories for the day, don't give up. Even if you wanted to go to the gym but can't - don't give up! Keep sparking!














First Page
1
2
3
4
5
6
7
8 9 10 11 12 13 14 15 16 17 18 19 20 21 22 23 24 25 26 27 28 29 30 31 32 33 34 35 36 37 38 39 40 41 42 43 44 45 Last Page

Get An Email Alert Each Time KIMPY225 Posts