| | |
| --- | --- |
| | KHOENICKE's Recent Blog Entries |


Wednesday, December 16, 2009
I'm not surprised at all that it's been a few weeks since I've updated my blog. When it comes to any form of journaling, I usually start out strong then peter out after a few days or in rare cases, weeks. I do enjoy blogging about nutrition and fitness, so I think I'll do better with this even if I'm not totally consistent.

I was supposed to walk/jog a 12K on December 12th, but a few weeks ago, I had a run-in with shin splints that would not go away. I must have pushed myself way too far while training because even after weeks of taking it easy on exercises that affect my shins, I'm still struggling. Needless to say, I'm disappointed that I couldn't participate in the 12K, but I'm excited to start smaller and begin training for a 5K. Any advice on how to get up and going after shin splints, without blowing it again, is surely welcome.

My progress on hundredpushups.com is going famously well! I've more than doubled the amount of military style push ups that I can do over the course of the last 3 weeks. I'm now on week 4 of the program and am barely keeping up. I think I may be repeating week 4 next week, too. These push ups are really helping to tone my back muscles which for me, have been hard to target. I've got a lot of "extra" there and it's one area I've really wanted to work on. If you have any desire to do more than a couple "real" push ups, or even if you just want to build strength in your upper body and abs, I highly recommend this customizable program! You can start at any level and take it at your own pace. Your quick progress will most likely inspire you.

Today I plan on making a sign for my fridge. It's going to say in big letters "Is that REAL food?" My goal for the next month or so is to eat more real food, or in Jillian's words, "food that came from the ground or had a mother." Today at breakfast, I made the decision to forfeit a half of a bagel to eat a clementine. These are the kinds of choices I want to make on a regular basis.

My 5 year old son just made me so proud! He just walked in as I was typing this and said, "We're just doing a workout video." He's referring to himself and his 2 year old brother. Often at meals, my son will ask, "Does this have protein in it?" Yay! My habits are rubbing off on my family, even at this young age. I'm a proud Mama.




Thursday, November 12, 2009
While reading others' blog entries the other day, one in particular caught my eye. It was a lady who was saying that she finally did one-armed push ups. I had to comment if only to say "wow" because even though I've been doing push ups for a year now, I can only do 7, maybe 8 regular ones. I can do 38 modified.

I do push ups a couple of times a week, but haven't really committed myself to progressing. Funny thing is, I REALLY, REALLY want to be able to do a lot of them. It's just a goal, like running was, that felt unreachable. I'm running now and it seems this is the next thing on a list of things I'm going to confront head on. Swimming may be next (ah!)

A blog lady recommended a website to me called One Hundred Push Ups. I signed up to log my progress and tomorrow will be my first day of my new goal of one completing one hundred push ups! I'm interested to know how my initial test comes out, but since I already pushed up (LOL) this morning, I'm going to wait until tomorrow to get a true read on where I stand before I hit Week 1.

Wish me luck!





Sunday, November 08, 2009
I don't plan on exercising on Sundays. For my family, it's usually a day of church and relaxed family time. It was such a beautiful fall day, though. It was colder than usual which I guess means that fall is finally settling in. But despite the temperatures, the sun was still shining it's California smile and I couldn't resist squeezing in a run.

I'm working on week 6 of the 10K training that Sparkpeople recommends. I've really enjoyed seeing my progress as I've been consistent with the running schedule and so far it's gone really well!

I decided that I need to stop running on pavement every time though, so my husband, our boys and I found a nice, new-to-us park really close to where we live. It looks like a runner's paradise! It has a lot of nice flat dirt trails and some hilly ones, too. It's a great place for me to take off and my husband to walk around "sploring" (exploring) with the boys. Serene and beautiful.

So I set off with 56 minutes as my goal, walking 1 minute and jogging 3. I've done these circuits before and didn't have any trouble. For some reason, this time around, I got shin splints 20 minutes in. They were painful enough that I didn't want to push myself, so I stopped.

I'm unsure as to why all of the sudden I'm getting shin splints. Maybe I'm doing too much too quickly? Maybe my stride was too short? I'm not sure, but I'm hoping with a day or two of rest from running, I'll be able to pick up where I left off.

I feel disappointed and slightly like a failure since I barely got a workout in today. I think I'm most worried about what this means in the future. Will I be ready to complete a 12K in December? I plan on walk/jogging it anyway, but if I can't do it in a decent amount of time, is it worth it to even try? Questions, questions...

Feel free to comment or share ideas about anything I've written. I'm always looking for ways to improve.





Sunday, November 08, 2009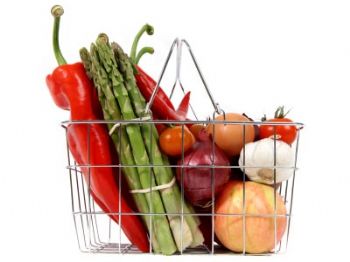 Letís get down to business. What exactly have I been doing for the past year? Many things, actually; some of which have worked and others which have worked better. The main thing I want you to know is that this was about a lifestyle change for me. This isnít a fad diet, or an exercise goal that I hit and then stopped reaching for. These changes are all things that I knew I could do for the rest of my life. I didnít decide to do them all at once. As each one became second nature, I added a new one in to the routine. These are the changes that Iíve made so far:

1. Counting calories. I put this first and foremost because diet, or I prefer the word nutrition, is responsible for 70-80% of weight loss. When it comes to losing weight, it all comes down to calories in, calories out, which is why itís so important to know how many calories youíre taking in. Now maybe youíre thinking, ďThereís no way Iím going to count the calories in every single thing I eat!Ē Before you write it off entirely, let me give you a couple of ideas that may make it easier. You can choose to do one or both of these ideas simultaneously.

ē A Food Journal Ė this can be a piece of paper or notebook that you write everything you eat on or it can be an online program such as sparkpeople.com, which I personally use and love. Itís free to use and has a huge database of foods you can track and helpful articles. No method is better than the other; itís all a matter of preference. I prefer journaling online because all the calories are calculated for me. All I have to do is click on the food item that I ate and voila! Up come the calories, adding them together as I go. If you prefer writing things down, youíll need to figure out the calories in what youíre eating, either off the package, online (calorieking.com is a great resource) or you can purchase a calorie book. The books are great because theyíre usually made small enough to stuff in a purse or briefcase.

I donít think that food journaling comes naturally to anyone and yes, it is kind of pain. But just like any other new habit, practice makes perfect. The more you do it, the quicker youíre able to do it and the less of a hassle it becomes. It really can become second-nature if youíre consistent and it can pay off big time! At one point, I quit journaling thinking I had it all down pat. Within a couple of weeks, I was putting weight back on. Itís amazing what you put in your mouth not realizing!

ē Meal Planning Ė If youíre a fairly organized person, you may already be doing this! Planning your meals ahead of time not only saves you time and money, but it can also save your waistline. Without much added work, you can know not only what youíre going to make, but how many calories youíre going to be consuming in a day. This can be as simple as planning just dinner, or every single meal and snack you eat in a day. The nice thing about doing this is that youíll know at the beginning of each day that as long as you stay within your plan, you wonít be consuming too many calories. You will find yourself thinking harder about eating that brownie if it isnít on your meal plan and will send you over your limit. Donít think you have to have a different meal plan each week. Start with 2 weekís worth and rotate. When you have time, sit down and write an additional weekís worth of meals and add it into the rotation.

Not planning your meals is fine (I donít plan more than dinner most of the time!), it just means youíll have to be more careful, especially if youíre counting as you eat. You donít want to eat a high calorie breakfast and lunch and then remember that youíre going to an Italian restaurant for dinner that night. Oftentimes, I will add something to my meal planner before I eat it just to make sure it wonít send me over the top. Itís so disappointing to realize after youíve licked your fingers clean, youíve gone way over your limit.

2. Drinking water. This has been one of the hardest ones for me to do, especially when itís cold out or I donít feel thirsty. Drinking water helps flush out the toxins and fat that your body is getting rid of while youíre losing weight. A common misconception is that if you drink a lot of water, that youíll gain water weight. The exact opposite is true, actually! When youíre body is getting enough water, it allows itself to flush it. When youíre dehydrated, it holds onto the little it has just in case it isnít getting anymore. It has many other benefits, too, but the one that Iíve come to appreciate the most is that I feel fuller when Iím drinking water throughout the day. I feel bloated less often. On days when Iím getting enough, I donít have as many cravings or the desire to overeat. I aim to drink 3 liters a day, but there really isnít a magic number here. Just get as much as you can!

3. Exercising. I know, this is an obvious point, but I want to make sure I cover all my bases. You donít have to exercise to lose weight, but this one is important to me because I donít want to just be skinny, I want to be healthy. When I first began to exercise, it was a big wake up call. I was so out of shape, so I began very small. I bought a DVD that had 3 20-minute workouts on it. I did 20 minutes 3 times a week for the first 6 months or so. The DVD had 3 levels of intensity, so I started with level one and worked my way up to level 3. When it became clear that I wasnít being challenged anymore, I bought a 40-minute DVD and incorporated that in once a week, then twice a week, three times a week, etc. As time went on, I slowly added more days a week and higher intensity exercise to my regimen. Now, after a little over year, Iím working out 5-6 days a week, usually for 40 minutes. I donít always use a DVD. Iíve just begun running which has added a new spark to my workouts. I love having more variety! Occasionally Iíll purchase a new DVD to add variety, too.

I think most people prefer to work out in a gym. I think thatís fantastic! Financially, a gym membership hasnít been high on my priority list, so Iíve had to be creative. Iíve grown to love working out at home and I donít even know what Iíd do if I went into a gym! Ok, thatís not really true. I just want to encourage those who arenít comfortable going to a gym or canít afford it, that you donít need a gym to get in shape and lose weight! Sparkpeople.com has free exercise videos, too!

One last thought on exercise. Cardio is the fastest way to burn calories and fat, but if you want to reveal muscle when the fat starts melting away, youíve got to lift weights! Iím a huge fan of circuit training. Thatís almost all I do. Itís excellent for getting lean while strengthening muscle and is very efficient. Itís not ideal though for someone who is trying to build a lot of muscle since it incorporates a lot of cardio.

If all this sounds like too much, do what you can! Just get moving! A little movement is better than none at all.

4. Purging the pantry. So obviously I eat, but one thing I changed when starting to lose weight was what I ate. Not in the obvious way of passing on McDonaldís everyday (yuck!) or opting for a side salad instead of fries. I really cut back on buying processed foods. I try and buy only foods that came from the ground or had a mother. That way, when I open the fridge or pantry, only good, wholesome ingredients stare back at me. Making wise choices isnít nearly so complicated anymore. It doesnít mean I wonít ever touch a Cheez-It or Chips Ahoy again, but I donít have them sitting around my house anymore. I found that if itís in the house, Iíll eat it.

When filling my plate, I focus on filling half of it with vegetables (preferably green ones), a quarter of it with lean protein and a quarter of it with whole grains. I usually get my healthy fats for the day in my snacks using nuts, nut butters or hummus. I never skip breakfast.

I cheat sometimes. I cheat a lot, actually. I donít believe in total deprivation. That has only led to bingeing in my case. I try to plan for cheat meals, though, by eating light throughout the rest of the day. It doesnít always work out perfectly, but itís the big picture that matters, not the exceptions. Iím a chocoholic, so chocolate is usually incorporated into my day somehow. The key is moderation; a piece or two of chocolate, not the whole bar.

5. Taking a multi-vitamin. Taking a multi-vitamin helps fill in the nutritional gaps that food leaves behind, which consequently can help with cravings. They help your body do the things that God designed it to do, but canít necessarily do given our current environment. Not all vitamins are created equal so definitely educate yourself before deciding which ones to take.
I also take a fiber supplement. It keeps the plumbing in tip-top shape! Gotta love that!

In conclusion, I just want to remind you that I didnít do all of this at once. By trial and error I figured out which things were doing the most for me the quickest and I incorporated them one by one. I would never expect anyone to just dive right in to everything, though that is perfectly fine. If you can only do one thing, thatís a start. As soon as you make it a habit, try adding another thing. Oftentimes people become frustrated and give up because theyíre trying to overhaul their entire lifestyle at once. This is about a lifestyle change so it can take some time. Itís totally worth it.






Friday, November 06, 2009

In my last blog post, I talked about my weight history from childhood through until about a year ago. If you didnít read it, in a nutshell, I never had to worry about weight from childhood through my teenage years. I moved right on to a rollercoaster ride of weight loss and weight gain beginning from ďthe newlywed weightĒ through the births of my 2 children. I had planned on moving right onto my weight loss story, but I had some thoughts about that ďwake up callĒ that Iíd like to write about first.

Before you start wondering why I think anyone really cares about all these details, let me just say, I donít. Making all this public is the ultimate accountability. If I put it all out on the table, I have no excuse to go back. Iíll be the first to admit that Iím not perfect, I havenít tamed my sweet tooth, or never missed a workout, and I am in no way an expert on weight loss. I just know what has worked for me and Iím excited to share my way of success with you. I hope that maybe, just maybe, some of my findings will help someone else, too.

Iím not going to pretend that I began this journey as an obese person. Iíve never been textbook obese. This journey begins with me needing to lose 30 pounds. But try not to think about the number. The number doesnít matter. What matters is that the changes on my outside were changing who I was on the inside. I didnít like who I was becoming on either side. Yes, it was hard for me to see the muffin top and the back flab, but I was most shocked to realize that these, among other physical changes, were squelching my enthusiasm for life and consequently, were influencing how I responded to and viewed those I love. I became impatient with my children, resentful toward my husband and discontent with my life. I would wake up every morning and go to bed every night being disappointed with myself and the choices I had made that day. I was absorbed in it, but not in thinking how I could change my circumstances. I was absorbed in self pity.

One day it hit me like a 2 x 4 over the head that I was directly responsible for my skewed perceptions of my family and my life. These ridiculous ideas that it was everyone elseí fault that I was unhappy finally came to screeching halt. Iím sure it was God who pointed out where I went wrong, but I canít remember exactly how He did it. I just remember the big, embarrassing ďmirrorĒ being put in front of me. Those ďlight bulbsĒ in my life have always come from God and as ruffling as they are, Iím thankful for them. That was the day that I decided to make a change; a change for me and for my family. That was my ďENOUGHĒ moment. Not all the changes I made were physical, in fact, a few were spiritual.

I was raised in a family with values and one of those that always were modeled by my parents was selflessness. Whether you are a part of our family or not, my parents always show that they think more of you than they do of themselves. So having been raised with that moral standard, I struggled with the advice to ďthink about yourself firstĒ, ďset aside time out for YOUĒ, ďtake care of #1Ē. This always seemed like morally unsound advice, but I was missing what those phrases really meant. A great analogy is the oxygen masks that drop down in emergencies in an airplane. The flight attendants ask you to put the mask on your own face before putting it on your children. Why? Because what good are you to them if you canít breathe? No one wins! I understood now. I really did need to get my ducks in a row so that I could take of everyone else. For me, this meant setting time aside to make nutrition and exercise a priority in order to be the wife, mother, sister and daughter that my family deserves.

You know the phrase, ďIf mama ainít happy, ainít nobody happy?Ē Well, itís true. Time to get happy.

In the next blog, Iíll talk about what Iíve tried at, failed at and succeeded at over the past year. So stay tuned!



1 2 Last Page

Get An Email Alert Each Time KHOENICKE Posts