| | |
| --- | --- |
| | KERENCHAYA1's Recent Blog Entries |


Sunday, December 22, 2013
Daily Visualization

Picture five things you want in your life, whether they are people, goals, experiences or things. How will reaching your small goals today help you achieve those dreams, too?
1. I'd like more motivation in my life. Eventually I'd like to relearn how to motivate mySelf. Make mySelf thrilled to live each day full of health and vitality. Remembering to exercise; I even have an alarm on smartphone... that I invariably ignore each and every day. What I need is a slap in the face or better yet, a gentle shove to live better. I only hope that I can afford it. which leads me to
2. My business as a Student Rabbi does afford me the advantage of private students. However, as a free intern I struggle with making enough money to cover my physical therapy, leftover from when I was rear-ended. That is priority, then comes paying for Spark Coach.
3. I'd really like to own a treadmill so that I can hop on for a 20 minute interval. While I can't afford a gym membership, perhaps I can steal from savings to own a treadmill. This was the one exercise that provided me with quick slim down ability and the ability to enjoy sweating profusely for a short amount of time. I'd still keep up on daily yoga. 10-15 minutes in the morning. 15 minutes in the afternoon. I'd love to add 10 minutes before bed.
4. I need to write more often. Things unwritten means that they are not in my purview. The unspoken is what is my downfall. It is easy for me to breeze though life and writing forces tough issues to be dealt with.
5. I need to get through my work list. Make the difficult phone calls. Write papers and submit them even if they are imperfect.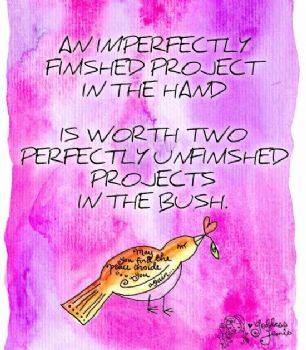 May we all have an amazing week, and achieve the small steps necessary to be successful. Success breeds success.




Sunday, March 31, 2013
Having Em here for Spring break and especially for Passover was hmmm... Icing on the proverbial matza?!

It was amazing reconnecting with my sweet Sophomore in college.
It was such a joy to sing Avdei Adonai at Seder 1.
I was blown away that we led Birkat HaMazon at our synagogue's seder.
I am thrilled with who you are - and the beets were amazing (6 beets, a bit of lemon juice and 4 garlics - super yum!)

And although it was challenging to eat healthfully - I celebrated skipping the ice cream run. And I celebrated each morning I arose before you to get in a long walk and a bit of yoga ~ even if it was only a couple of times. You keep really crazy hours, and I've discovered I'm far less productive in the morning if I've been up with you past midnight.


Now you are back at school, and I am back to myself with a vengeance. I've planned out meals for tomorrow and my workouts. In the morning I have a plan to cut up the days vegs in that weird shaped small container. And I need to call A to pick up some fresh organic Almond milk.

They say it is a happy person who is able to make lists!
Love the kids/ miss the kids!
Nighty night - be safe and sane - laugh a lot, and get plenty of sleep!
(And while this might be a great prayer for you, it is an even better prayer for me)





Sunday, March 17, 2013
For me, routine is vital.
I wake with Sleep as Android, a phenomenal product that tracks my sleep, noises (and wakes me with a gentle ping when I snore - too bad it can't reach out and gently smack my sweet dh upside the head to roll over!) This product gently wakes me between 8-8:30 with a silly 10 second game to play - mine is find the lamb that is awake.

I wake, brush teeth, take the morning meds. I then open every curtain in the bedroom and get out the yoga mat to do some Daily Yoga, also on the phone. From there I make the bed, shower with Tiesto and dress fully. As a silly Fly routine, I clean my sink and feel great returning later to a sparkling bathroom.

Downstairs, I put on the kettle for tea, make some Miso Soup and start in on SparkPeople and MyMedSchedule that I am just now beginning to set up. As a Migraineur, I need to track myself more! Not only food and exercise, but time of headaches and actions to alleviate.

From there, I take a quick walk around the block which is .8 mile. I return to the kitchen for a bit of breakfast and move onto my sacred work as a Rabbinic Student.

My problem from there, is that I never return to Spark for other meals.
My ideas to overcome this means that I need your help. I need some Spark friends to begin to get better connected throughout my day.

Care to join me in this Life?
I'm a newbie, so you'll need to wap me upside the head (gently please) to respond. Or even set notifications, so that I can respond during my breaks.
Here's to success for All of us!




Sunday, February 03, 2013
Just filled my plate with some great food and not so great food.
And then I put my plate away.
While I can't identify all that went into my mouth, I did fill the plate with half vegs of crispy baked kale, snow peas that I zapped for one minute (I hate them completely raw) and lots of carrots.

The bad stuff was some sort of processed food-stuffs... philo-spinach-stuff, lightly-breaded-stuffed-mushroom-stuff, fish-sticks. a small handful of chips, goat cheese and artichoke dip.

I have no ideas of quantities. Perhaps it's a great day to quick add my veggie count, charge myself 800 calories of crap and drink a cup of tea.

Although I'm not at all full, I am feeling the craving for an apple and just half a lemon bar.
And a beer.

It could be far worse!!!
Dinner will be a small bowl of Veg Chili made by my 20yo. No more cheese, and lots more vegs with that great salsa Kiera brought.

For now, I'm taking a superbowl break and getting in a quick 10 minute workout
Go 9ers!



1

Get An Email Alert Each Time KERENCHAYA1 Posts