| | |
| --- | --- |
| | KATJAMN's Recent Blog Entries |


Tuesday, September 23, 2014
Well, nothing is broken, which is great since it's been like this since July!!
The doctor has told me to wear a brace for 2-4 weeks, and keep icing it, if it isn't better in 2 weeks, he will send me to an orthopedic guy.
It's been a week, and the brace seems to be helping. So that's a good thing.
I was going to get on my exercise bike over the weekend, and my hubby said no because it had only been a week. Soo still very little activity.

I finished the Green Smoothie detox, and now, I am hooked on them. I have added other things to my meal plan, but I don't think I want to go a day without my smoothie.. they taste good, and I think they are just all around helping me.
I am having two a day.. one for breakfast and one for my afternoon snack... If I am not really hungry, I also have one for dinner, otherwise I cook up something small for myself.
Can't wait for my birthday, next month, cuz then it is out for a steak dinner for me.. that, my friends, is exciting!!!

Hopefully in another week, I will be able to get back on my virtual trek across the country.. can't wait!!!!

Have a super duper day.. make great choices, and if ya don't ... don't fret ..
Be Blessed!!!




Friday, September 12, 2014
Wow, yesterday was kind a weird day. I was so hungry I was uncomfortable and not happy, so I had some crackers with cheese. Fruit wasn't going to cut it.

Still didn't stray to badly..
I went to the doc again for my ankle, he took xrays fo my ankle finally and now I am waiting to hear from him, hopefully today. I am alway wearing an air brace to limit the movement and help with the pain while I walk.

This week I am down 6 lbs, so hopefully I will stay the course and keep those lbs coming off, then when I can start walking again, I can keep em coming off even better.






Wednesday, September 10, 2014
Still doing alright.. I am really loving these smoothies.
I did have to cave and have a very very small diet coke because I was getting a caffine headache. But it was small and necessary.

I don't feel hungry at all so this is going very nicely.
.





Tuesday, September 09, 2014
I still plan on getting back to my virtual quest across these great states of ours,
I have been sidelined with a long bout of what the doctor says is tendenitis in my knee, however, it is my ankle that is swollen and sore. I am going back to the doctor on Thursday, and hopefully he will tell me what is really wrong with it.
Sometimes it feels good enough to walk so I do, then it gets swollen and sore again.. sooooo, I am not wanting to injure it more, so I am not exercising.
But I will get back to where I left off.

I am doing a 10 day Green Smoothie Detox. I thought it would be gross, but it isn't at all. The Smoothie is tasty.
I didn't think I would be able to go 10 days without A. coffee B. Diet Coke C. Dairy
This is day 2 and I have to say, I am not craving it at all.
I found a wonderful chai Tea that I can drink and it is sooooooooo tasty!!

My daughter in law started me on this detox because she is picky and liked the smoothie.. if she says it's good, it's good.. LOL If it has Spinach in it and she says it's good, It's VERY good.
My grandaugher (4) says it looks disgusting, but it tastes delicious.
So I figured I could commit to 10 days and go from there..

I'll be sure to keep ya posted as to how it is going.

here is a sample day of the 10 day
Breakfast smoothie
snack fresh fruit
lunch salad
snack smoothie
dinner veggies
snack smoothie

It is recommended to not do this for more than the 10 days, but I think a smoothie for breakfast every day is more than ok. :-)





Monday, May 19, 2014
I was on my way to Boise Idaho, but had to make a stop in Shelton Washington.. now I don't know if it was on the path or not, cuz I haven't googled it as of yet, but my daughter turned 30 so off the path or not, I had to be there.
And we all know that I was only pretending to go to Boise anyways, but I was really really on vacation in Washington, so, tomorrow we will get back to the virtual trip.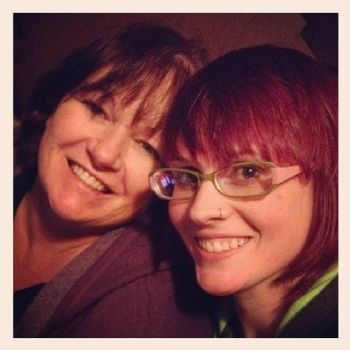 A day of Hanging out and getting our nails done.

We spent a lot of time shopping for things for the party.. or Ball.. and who doesn't love shopping. However, my daughter decided on the winter theme, after all the Christmas stuff was off the shelves.. my other daughter is super creative and made some snowflakes out of toilet paper rolls some glue and some paint.


Then came the day of the Ball.. what excitement.. we woke up and headed to the hall to decorate.. but first donuts and juice and starbucks.. oh yeah, that is the way to start the day!! Healthy.. heck no.. but fun!!!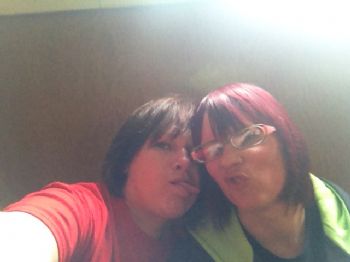 waiting for the rest of the decorating crew

Then off to get dressed up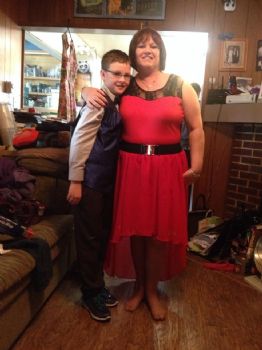 This is my 10 year old really tall Grandson Xander. We had too much fun together, every morning he woke me up before going to school to make me peanut butter toast for breakfast.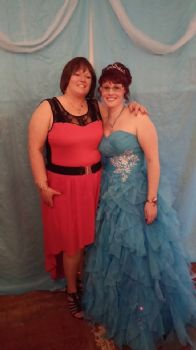 Mandy and me isn't she beautiful??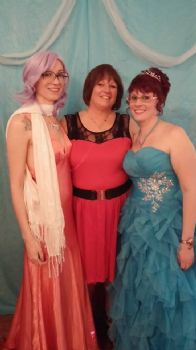 Nikki Mandy and Me.. I make awesome looking girls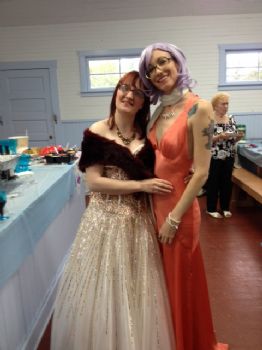 Nikki and Marie. they will be married in August.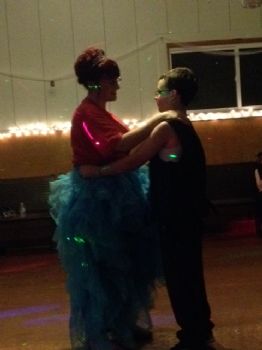 Xander requested Smile for he and his mommy to dance to.. he is so thoughtful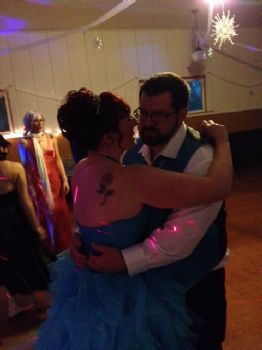 Mandy and Josh in a special moment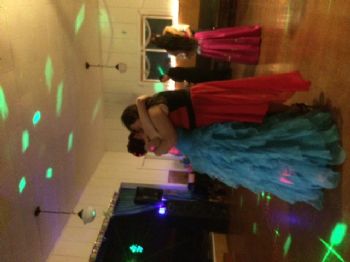 We were dancing to I Hope You Dance.. which my song for her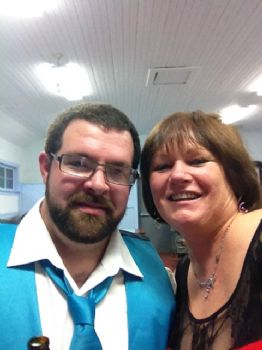 Josh and me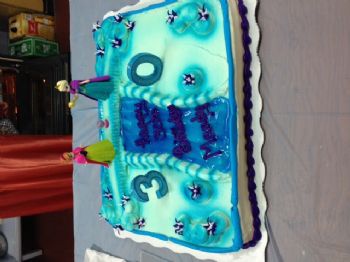 It was a fun night, and I think went off without a hitch.
I'm so blessed to be able to be there for her on her big day.

Hope you all have had a great couple of weeks.
I look forward to looking up new sights and adventures for us.

Have a great day and Be Blessed!!

sorry about the sideways pictures.. and also while I was in Washington, my son and his family were in Florida here is part of their fun.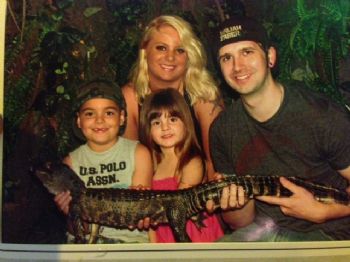 Jamie, Christina, Zay and Shailey, and a baby alligator.



1 2 3 4 5 6 7 8 9 10 11 12 13 14 15 16 17 18 19 20 21 22 23 24 25 26 27 28 29 30 31 32 33 34 35 36 37 38 39 40 41 42 43 44 45 46 47 48 49 50 51 52 53 54 55 56 57 58 59 60 61 62 63 64 65 66 67 68 69 70 71 72 73 74 75 76 Last Page

Get An Email Alert Each Time KATJAMN Posts