| | |
| --- | --- |
| | KARVY09's Recent Blog Entries |



Friday, May 27, 2011
WARNING: Feel good blog, this ain't.




I've done a lot of those, and they are great and definitely motivate a lot of people. But one of the things that is great about the blogging community at SparkPeople is that we individual members can tell the truth about the "journey" that the diet books, TV shows, and websites do not.

It's coming up on my 2 year anniversary at SparkPeople, and given this pregnancy and various other setbacks late in 2010 and early in 2011, my journey is still far from over. I didn't hit my goal weight, but I did manage to lose 110 lbs in less than a year and a half. I need to give myself the due credit for what I've accomplished here, even if I'm going to find myself back over 200 lbs (and then some) once I give birth and will have to restart again.

For those of us bigger gals and guys, the process seems so daunting. I know that when I first started, I unfairly judged people who were 150 lbs and struggling to drop 10 or so pounds. I felt like they could never relate to the emotional and physical battle that morbidly obese people are staring in the face. Now I see that it was my own insecurities talking and that no matter what your starting weight, we all feel the same way ("I need to lose weight!") even if our perceptions of what is "fat" differ. For me, I know I lost out on jobs, relationships, and friendships simply due to the fact that I was 100+ lbs overweight and I looked and THOUGHT like a fat person. While I didn't allow being obese to make me a recluse, I noticed every stare and snicker and snide comment. And instead of making me want to lose weight, it forced me into a defeatist spiral of overeating and laziness.

And then... EPIPHANY!

And at first, it seems like this SparkPeople weight loss "journey" is one big high. You track the food, you move the body, the weight falls off, you hit milestones and rewards, you find your body able to do things it once was unable to do. You meet people. They give you encouragement, you give them the same. There are race reports and non-scale victories. You inspire people. You look and feel great.

To be successful, you gotta keep that high for as long as you can, because it will subside, and no matter how bright your spark, it eventually will dim. I was lucky enough to hold onto that spark for nearly 18 months. I thought I was one of the lucky people who would never lose that momentum. But life happened, and indeed, I was halted and never quite overcame that inertia.

As the weight loss slows, so will the compliments and encouragement from friends, family and coworkers. Some of my fave comments: "Are you done losing?" "You're not THAT fat anymore, but don't you think you could lose a bit more?" "You're not THAT fat anymore, and you should stop losing weight; you look great the way you are now." "Those pants look a bit tight today." "Are you still running? Really?" "Are you sure you should be eating that?"

And you gotta take it in stride. You gotta adjust the routine. You gotta find something else that ignites your passion. You gotta come to terms that despite burning mega calories and tracking food religiously, your body wants to hold onto that last 50, 20, 10 or whatever pounds. You're going to get tired. And when this happens, something in your brain is going to tell you that "you might as well skip the gym because it's not doing anything anyway" and "you might as well get back in the habit of eating dessert every night because there's no point anymore." Or even worse, you might go the other way and severely restrict your calorie intake or decide to do (insert dangerous diet here) in order to see results.

And your body may never be perfect. Unless you're wealthy, you probably won't have the money for tummy tucks and skin removal and all the crap that the people in the "Half Their Size!" issue of People magazine employ to amaze you. And you need to come to terms with that fact and realize that you will be healthier... but not necessarily swimsuit ready. And the harsh truth that you have done permanent damage to your body is depressing enough to make many people want to quit

Because frankly, for us larger people with more to lose, it's never going to be a quick fix. We're on this road for the long haul, and no lantern, no matter how much fuel or power, can remain lit for an indeterminate amount of time. No person has it easy, no matter what the books and magazines tell you. There are supermen and women out there who can maintain that rah-rah attitude, but I can't imagine that there are very many of them. I truly believe that one of the things that is omitted from The Spark and other weight loss books is the inevitable struggle that you will face.

So now that you know the truth about the struggles, should it deter you?

Absolutely not. But you should recognize the warning signs of "healthy lifestyle fatigue" and spark dimming and try to nip them in the bud ASAP before they spiral out of control.

Do I ever think I will go back to being 288 lbs?

No, but does anybody think they will regain their weight? And yet it happens all the time.

So?

I gotta fight. We all just gotta fight.






Thursday, May 12, 2011
Members can promote dangerous diets with hormone injections.

Members can encourage diets that basically border on anorexia.

But God forbid that someone post a photo of someone wearing the same amount of clothing as someone stepping on the scale on The Biggest Loser... it might damage the company's reputation for big national sponsors.

It's not about pounds and ounces. It's about dollars and cents. Bottom line.

You might have noticed I haven't been blogging as much lately. One reason is life has gotten extremely busy. The other is that ever since the HcG blog, I've been disenchanted with blogging. I was told by SparkPeople not to report the HcG blogs because it was merely others' "personal experiences." Even though those experiences talked about the "wonderful results" from eating 500 calories! In the meantime, it seems like Spark is on the lookout for anything risque, sexy, or self-promoting. Trainers are shut down all the time, for example, and people are asked to remove links to fundraising or business websites. And it has become clear that the 40-something mom demographic is the preferred one. Today SparkPeople asked YOOVIE to remove a photo of someone in a sports bra. She is attacked and disparaged by other members for her views and yet, when she responds, she is told to take down the comments and blogs.

But yet, some people can promote whatever they want... www.dailyspark.com/blog.asp?post=let
s_welcome_the_dailysparks_newest_blogger

Money, money, money, money.

But interestingly enough, SparkPeople makes money off of all of us. Page views from visiting our blogs and pages. So when Chris Downie said today that he was concerned about "potentially VERY large partners who could help us help millions of additional people where they asked about our policies when it comes to member-generated content/photos because they had not done other types of partnerships because of these exact issues. I'm talking about big national names who could completely change the course of our company" he made his motivation very clear.

Dollar, dollar bills y'all.

I'm grateful for SparkPeople for being able to meet so many wonderful people and I always will be. But bottom line... it's YOU that made all the difference in my weight loss journey and allowed me to be successful. YOU. The real people with real thoughts and stories and successes and downfalls (aka "user generated content"). YOU are the reason I started running, was able to shed over 100 lbs, and was able to motivate so many others. It's the chain reaction of user generated content that makes this site successful. If everything on SparkPeople was merely sanitized stories about working out and eating right... would you stay?

While I'm grateful to SparkPeople, this whole thing has left a bad taste in my mouth and I don't know if I'll ever get it out. That's all.






Wednesday, April 13, 2011
Today is a "do what you can" day.

What the heck is that?

Well, I woke up early, but not toooo early. I thought, oh, it'd be nice to get to the gym this morning and ride bikes for a bit!



But you'd only be able to get a 30 minute workout in! It's hardly worth it!


30 minutes is still a good start to the day. Do what you can!

So, I throw clothes into my bag and lace up my sneakers. Should I make my lunch?



Now you're really pressed for time! Just get something at work!


How long does it really take to throw some leftover chicken on top of some that tabouleh for lunch? While you're at it, and bring that tub o' Greek yogurt and a pack of blackberries and throw a frozen bagel in there too.

Throw the lunch in a separate bag and jump in the car, head into the gym. The bike I usually ride is broken!



Ha, what a futile exercise this has been! You could have been relaxing this whole time.


Just get on the elliptical with the arm weights! And kill two birds with one stone...

Elliptical it is. Shower, change, climb the five flights of stairs to the car, and drop off my sweaty gym clothes. At work, I realize I left my lunch and breakfast in the car!



HAHAHA, you knew I had to win one, right?


You can still get something good for you today...

So I've got an egg and bacon on an English muffin and some fresh fruit and a nice tall coffee with skim milk and I'm typing this blog. It might not have worked out the way I initially thought, but I did the best I could. Some days might be "pushing it" days, where you want to be perfect or do as much as you can or a little extra than the norm to prove to yourself that you're amazing!

But some days (like today), I just did what I could and made the best decision for me given what I had in front of me at the time. In this LONG journey to better ourselves, don't let perfect become the enemy of good. Don't throw your hands up when things inevitably go wrong.

Just do the best you can. Amirite?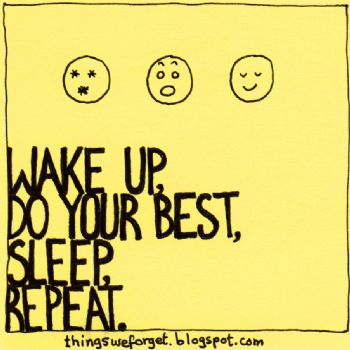 Tuesday, April 05, 2011
I'm not Wonderwoman. You're not Superman. What does that mean? (Other than the fact that we are mere mortals and not comic book heroes...) Well, simply stated, you gotta neglect a little to give other parts of your life a fighting chance. Right now, I'm focused on four things: 1) Getting my career goals sorted; 2) Losing weight; 3) Training for races; 4) Moving and setting up my new house.

So what gives?

Sometimes, I have to skip a day of dishes.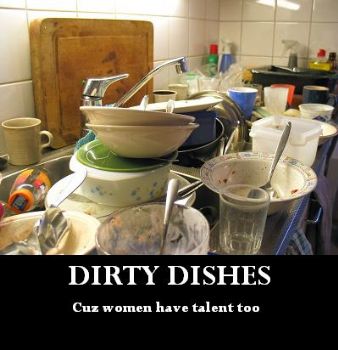 Sometimes, I don't return phone calls or emails call people up that I really should.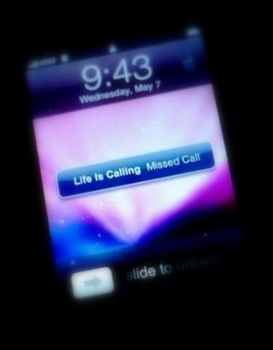 Sometimes, I'm just not in a lovey dovey mood.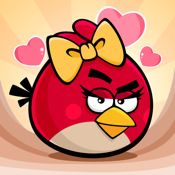 Sometimes, I rely on frozen veggies and rotisserie chickens for dinner. And sometimes we don't eat til 8pm.





Sometimes, I watch a week's worth of my favorite shows on Saturday morning like a kid.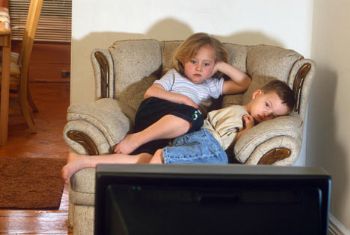 And you know what? It's my life and my priorities. And just like I have to do what's best for me, you have to do what's best for you. That might mean letting the chores slip (or opening yourself up to more help in that department) or skipping drinks out with friends or missing your favorite TV show (and having it spoiled on Facebook the next day) or being the anti-Martha Stewart and going for quick and easy (but still nutritious) over the perfect meal crafted over the course of two hours.

Do you for a bit. See what happens.

(Image credits: lovelycosme.blogspot.com, ujun.blogspot.com, Angry Birds, ofwnow.com, babble.com)





Wednesday, March 16, 2011
I found that no foodstuff is as crucial to me having a good day calorie-wise as these high protein and fiber breads, bagels, and wraps. If I eat a regular bagel or a piece of bread I'm hungry in a couple of hours, but these have gotten me through those crucial hours and through to lunch- or dinnertime without the hunger pangs and cravings

BREAD AND PITA






I've spoken about a few of these before. By far, the Joseph's pita is my biggest staple and I spread it with hummus or tapenade or natural peanut butter for a quick high protein snack. I really like the Arnold Double Protein for a bread and it is very filling for a good substantial sandwich, though a little higher calorie than some of the other Arnold options I listed. Of those, the Healthfull 10 grain is my favorite. The drawback to a lot of these options, however, is that they often have more sodium than regular pitas or breads for some reason (Ezekiel being the notable exception).

Joseph's Flax, Oat Bran, & Whole Wheat Pita Bread
Calories: 60
Fat: 2g
Carbs: 8g
Protein: 6g
Fiber: 4g
Sodium: 300mg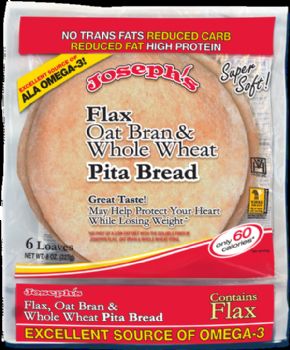 www.josephsbakery.com/p-10210-Low-Ca
rb-Flax-Omega-3-Pita-Bread

Ezekiel 4:9 Organic Sprouted 100% Whole Grain Flourless Bread (one slice)
Calories: 80
Fat: 0.5g
Carbs: 15g
Protein: 4g
Fiber: 3g
Sodium: 75mg

Arnold Double Protein (one slice)
Calories: 110
Fat: 1.5g
Carbs: 18g
Protein: 7g
Fiber: 3g
Sodium: 170mg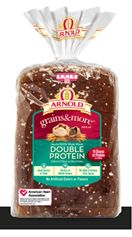 www.arnoldbakery.com/Products/Descri
ption.aspx?sSku=7341001374

Arnold Healthfull 10 Grain Bread (one slice)
Calories: 80
Fat: 1g
Carbs: 16g
Protein: 5g
Fiber: 4g
Sodium: 160mg

Arnold Low Carb Multi Grain Bread (one slice)
Calories: 60
Fat: 2g
Carbs: 9g
Protein: 5g
Fiber: 3g
Sodium: 115mg

Arnold Bakery Light 7 Grain Bread (2 slices)
Calories: 80
Fat: 1g
Carbs: 17g
Protein: 4g
Fiber: 4g
Sodium: 170mg


ENGLISH MUFFINS






Only one English muffin has passed my test of filling me up until lunch. These ones are worth the extra 30 calories from other English muffin options. Top with an egg and you've got a super high protein breakfast for 200 calories.

Thomas' Healthfull English Muffins 10 Grain
Calories: 130
Fat: 1g
Carbs: 29g
Protein: 6g
Fiber: 6g
Sodium: 200mg




www.wegmans.com/webapp/wcs/stores/se
rvlet/ProductDisplay?productId=716734&
storeId=10052&langId=-1


BAGELS






A good bagel will have a good mix of carbs and protein. You're not going to find a real "low-carb" bagel that tastes good, but often even regular bagels will have at least 9-10 grams of protein. Unfortunately they are often 350 calories or more! These bagels are substantial in size and are under 250 calories, which is fine for breakfast (and delicious topped with whipped cream cheese at 70 calories for 2 tablespoons). If you don't have a Trader Joes near you, the Thomas' bagels are almost as good, though they are a little higher on the carb side. You can also get the mini versions as well.

Trader Joe's High Fiber Multigrain Bagel
Calories: 210
Fat: 2g
Carbs: 38g
Protein: 10g
Fiber: 8g
Sodium: 290mg

Thomas'® 100% Whole Wheat Bagels OR Thomas'® Double Fiber Multi-Grain Bagels (and the mini version)
Whole Wheat (big)
Calories: 240
Fat: 2g
Carbs: 49g
Protein: 10g
Fiber: 7g
Sodium: 400mg

Whole Wheat (mini)
Calories: 110
Fat: 1g
Carbs: 22g
Protein: 5g
Fiber: 3g
Sodium: 180mg

www.thomasenglishmuffins.com/Our-Pro
ducts/Bagels/Traditional-Bagels/Thomas
-Double-Fiber-Multi-Grain-Bagels-(6-pa
ck)/Default.aspx


TORTILLAS






Tortillas can be tough because often one can have over 200 calories. These lower calorie, higher protein options pass my test. You can eat two tacos or fajitas and have a high protein dinner and feel completely satisfied!

Boston's Whole Wheat Tortilla
Calories: 70
Fat: 1.5g
Carbs: 14g
Protein: 6g
Fiber: 9g
Sodium: 320mg

La Tortilla Factory Smart & Delicious Whole Wheat Tortilla
Calories: 50
Fat: 2g
Carbs: 10g
Protein: 5g
Fiber: 7g
Sodium: 210mg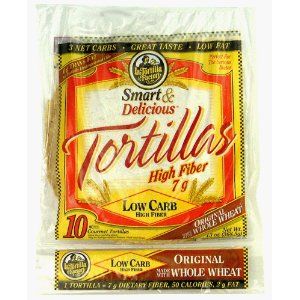 www.amazon.com/Tortilla-Factory-Deli
cious-Tortillas-Regular/dp/B002QM9CTA/
ref=sr_1_1?s=grocery&ie=UTF8&qid=13002
84029&sr=1-1

(Photos from respective links)



First Page
1
2
3
4
5
6
7
8
9
10
11
12 13 14 15 16 17 18 19 20 21 22 23 24 25 26 27 28 29 30 31 32 33 34 35 36 37 38 39 40 41 42 43 44 45 46 47 48 49 50 51 52 53 54 55 56 57 58 59 60 61 62 63 64 65 66 67 68 69 70 71 72 Last Page

Get An Email Alert Each Time KARVY09 Posts