| | |
| --- | --- |
| | KARVY09's Recent Blog Entries |



Tuesday, February 08, 2011
Still kissing!




I've been doing well. Been consistent with my exercise and true to my promise to track on the weekdays. I logged two 5K runs last week. Again, this month as a part of my KISS challenge, I'm trying not to worry as much about the numbers, where in the past, I'd be really angry with myself if I had a 1800 calorie day versus a 1400 calorie one. I lost 3 lbs last week, which is a good start at ridding myself of this bloat. That being said, I'm not perfect. I drank a lot of wine at a girls' night on Saturday night. I'm still learning to forgive myself for not being perfect while not going off the deep end either.

On Friday, my best friend called me and gave me some news. Her friend in her PhD program just started dating a new guy... my ex-boyfriend. It was her birthday party that night and she was going and would probably see my ex. I was wondering when the ex would come into the picture because they're both studying in the same small city and I figured they'd cross paths at some point. It took over 2 years, but it happened.

He was my first REAL boyfriend and we dated almost 3 years during college and the year afterwards. He was 2 years younger than me, so when I moved off-campus and started working, he was still living the college life. I could go to bars. He couldn't. We drifted apart. Looking back on it, it was pretty inevitable and we should have just ended it maturely and calmly but being 20 and 22, we were anything but that. I started getting paranoid. He was interested in another girl. He came up to Boston and broke up with me in the train station parking lot the day before my birthday and refused to let me take him for coffee to talk it over. It deteriorated from there. I wanted nothing more for him to be miserable and alone, just the way I felt, but I knew he had another girl waiting in the wings. I was convinced that I would never find anyone else. He had a lot of my things and furniture in his dorm, so my best friend and I went down to retrieve them one weekend. She was to go in and ask him to take a walk while we got my things out of there. He refused to leave. Looking back, I said some of the meanest stuff to him I probably could have, but I wanted to hurt him. Even though I was overdramatic, I was experiencing such indescribable genuine heartbreak.

Time of course, healed the wounds and of course, there were other guys. But this guy was such an asshole to me that I never looked him up again or anything. I heard through the grapevine that he was still with the girl he broke up with me for many, many years later.

So my best friend went to the party, exchanged a bit of chit-chat and that was it.

Yesterday, he instant messaged me. I thought about signing off, but I didn't. I thought about saying something mean that I'd always regretted not saying to him, but I didn't.

After a few pleasantries, it struck me that he was the SAME EXACT GUY. I also realized that he remembered every single detail of our relationship, but I couldn't. He asked after members of my family and I struggled to remember his. He admitted that he had "Facebook/blog stalked me for years." He said he often posted lyrics to my favorite songs in the comments of my blogs when he thought I was having a tough time. He knew I was a lawyer and that I was married, etc. Kinda creepy, but I guess it goes with the times?

And he apologized. I actually believed it was sincere. After all, if he didn't feel bad about what he did, would he have been "stalking" me for years? I told him the train station parking lot story was a good one to tell whenever the "bad breakup" stories start flowing. I told him that I often pick up my husband from that same train station and my face lights up and we share a kiss and sometimes it strikes me how much happier I am right now, in that same spot where I bawled my eyes out over 7 years ago.

It also struck me: He was in the same place. Like with me, he "drifted apart" from the girlfriend (after SIX years!) and they were at the point when they were going to get married or not, and then not (this is boy code for he didn't want to get married) she got married nine months later to another guy. He is still studying. Still in school. Still dating. Stagnant. Stagnant Stagnant.

It dawned on me that any residual anger I had toward him (yes, there was still anger there even 7 years later) completely disappeared after that conversation. He had come into my life for a reason (to teach me that I COULD be attractive to a guy and I COULD sustain a relationship) and he had left it. And if he hadn't left me, would I be there to stagnate along with him? What amazing experiences and people would I have missed out on?

Anyways, lest you think that this story is completely unrelated to weight loss, I realized how pitiful of a person I was back then, and how I truly in my heart believed that this college relationship, RIP age 22, was the end of things for me. Because I was fat, because I felt that I had stumbled upon the one guy who didn't care about my weight.

How sad. I wish I could go back and tell that girl everything I've learned since my early 20s.

So the ex asked if he could contact me again and I said "sure," though I really have no interest or desire in speaking to him again. That conversation served its purpose, I think. It's enough.

This one goes out to those who went away.

Thanks for teaching me something.





Tuesday, January 04, 2011
Writing out this blog has been a wake-up call.

I've been kinda down about how 2010 ended that I forgot that I was in the same spot last January when I wrote this list of goals, feeling a little lost and down despite some amazing progress.

Can I say?

It's not all about weight loss?

OK, I will. IT'S NOT ALL ABOUT WEIGHT LOSS!!!!

When you don't count strictly pounds, last year's goals are this years reality.

So to recap...

12 HEALTH GOALS FOR 2010:

1. Lose 70 pounds and reach goal weight by November 30, 2010 (my 30th birthday).



I lost about 40 pounds this year, which is still a number I can be proud of, especially when you consider I lost pretty much all of that number in eight months.


2. Weigh under 200 pounds by April 1, 2010.



I did this by April 15th! Onederland rocks. I highly recommend it.


3. Continue with my running and run at least two 5K road races in Spring, a 10K in Summer, and a half marathon in Autumn.



Yep, yep. I ran two road races in spring, a 10K in summer and a half marathon in autumn. Writing that makes me feel even more proud. I did everything I set out to!


4. Complete a sub-30 minute 5K



OK, my PR is now 30:48. But I'm counting it, because here is what I wrote in January 2010: "I was torn whether to include this one, but DAPHNERUNNING convinced me that a 10-minute mile won't seem so impossible once we shed 40 more pounds or so. My PR is just a hair under 40 minutes at 39:45." So it might not be sub-30, everything I said back then came true (I lost 40 lbs and ran a sub-10-minute mile for my 5K) so damnit, it's a MET GOAL!


5. Complete a sprint-distance triathlon in Summer



I decided to do a duathlon instead because I really wasn't feeling training for an open-water swim. It was a great experience and I really enjoyed it.


6. Find a new gym with more amenities and try out personal training



I love my new gym and it's been a great investment. I don't feel like it's a social club or that I'm getting ogled by old guys. I love the classes and I love how convenient it is. OK, one more time: LOVE!


7. Try new classes, exercises, and sports (A short list: Kickboxing, basketball, hiking, skiing (I'm ashamed I live in New England and am such a crappy skiier), ice skating, yoga, swimming, biking, and spinning.



OMG, I just read that and I can't believe I did every single thing on that list, PLUS MORE! I also tried softball and I fell in love with quite a few things on that list (hiking, ice skating, kickboxing and skiing)!


8. Take my vitamin and drink my water!!!



Kinda the same old story here. I'm really good at this during spring, summer and fall and then I crap out in the winter and really have to force myself to drink it.


9. Try one new healthy recipe per week.



I didn't really keep strict track of it, but I estimate I came up with about 30 new healthy recipes, so that's pretty good!


10. Commit to doing at least Wii exercise or a Jillian Michaels DVD on non-gym days. Commit to doing either gym or strength training 2-3 times per week.



Again, this was a great goal for winter. I definitely did this last winter before I joined the great gym and afterwards I was going to the gym almost everyday so this didn't become as necessary. But I want to get back to it now that I'm reading this, so yay for that!


11. 20100 Fitness Minutes in 2010 (The number seems about right. And it's cute because it's close to 2010!)



26,025 fitness minutes despite fizzling out in November and December. Aw, yeah.


12. At least 500 miles/10 miles per week run in 2010



I ran at least 600 miles this year (the ones I tracked). Watch me run, suckas!


TOP 4 PERSONAL GOALS:

1. Dedicate more time and effort to my business.



I was still paralyzed with fear (or seduced by easy money?) this year when it came to my business and this is the one goal where I didn't dedicate enough time and effort. It's clear that this personal goal is my Achilles heel and I need to confront it head on this year.


2. Learn patience



Running helped me with patience. I started 2010 with temper tantrums over small things and dealing with a lot of hard life stuff (aging grandparents with short memories) has definitely helped me keep things into perspective. I realized I met this goal in August and wrote a blog about it: www.sparkpeople.com/mypage_public_jo
urnal_individual.asp?blog_id=3551248


3. Keep saving money



It was a good year for saving money. The purchase of our home and the rent money has really helped. We were able to travel to Vegas for my 30th birthday and have a truly awesome time.


4. Keep writing!



I did this much more in 2010 including working on Running While Chunky (which I hope to finish by spring) and blogging and diarying my feelings and thoughts day-to-day. It's been such a blessing to do something that I love and to share that joy with all of you.


ONWARD!






Sunday, January 02, 2011
Did ya miss me?

I've been in and out on SparkPeople for the last couple of weeks, but I'll be honest, I did enjoy the break. And no, the holidays did not break me, but I am definitely up some pounds. I will weigh in next week and see what the true damage was.

I'm so proud of everyone and all the amazing accomplishments I saw in 2010. Not just races and marathons and pounds lost, but real personal growth. Whether you lost 1 lb or 100, the personal (and non-scale) victories were astounding.

I've also given some thought to 2010 and what it meant to me. I wanted to be at my goal weight of 165 lbs but that didn't happen, but numbers be numbers be numbers. I'm still confused as to what I want 2011 to bring, but...



I succeeded in losing 40 lbs in 2010.


I ran my first 10K and my first half marathon.


Even though I feel like I petered out in November and December, I got 26,025 fitness minutes for the year, smashing my goal of 20,100.


I've hit the crossroads in deciding what I want from my professional life, and I need this.


I feel a lot more comfortable in my own skin.


I know who I am.

I know who I am.

I'm a writer. I'm a wife. I'm a daughter. I'm a decent cook. I am witty. I'm a runner. I'm a friend. I'm a lawyer. I'm a lot of things to a lot of people, but none of those things are as important as making MYSELF happy and living my life to its absolute potential. Because life is way too short to sit around and watch things happen.

I've got a spark. And not just for weight loss. I've let it dim over the years when it got easy to keep quiet and be complacent. But not anymore.

I'm not going to make the mistake of going out there and saying how amazing 2011 will be. It might be. I'm going to live it with gusto. I'm going to try to make it the best year of my life, no question. But like every year, it will have its ups and downs and days that make me feel on top of the world and others where I'll want to curl up in a ball and cry. 2010 began and ended with sad, cold weather and death and sadness and the middle was filled with warmth and the best summer of my life and the half marathon that will forever be one of my life's crowning acheivements.

2011 will be a year.

But it's my year. And yours too.

Yes, ride the New Year momentum as far as it will take you. In this struggle to stay healthy and active, that momentum is your best friend. But don't forsake 2011 when the bad stuff inevitably comes your way. Because it will. This isn't to bring you down or be pessimistic by any means. But a life fully lived is going to have crests and valleys.

So live it.






Thursday, December 09, 2010
My last blog was about giving food too much power by allowing it to ruin your day when you've had too much of it or letting it shoot you into euphoria if you do something as simple as have an A+ nutrition day.

That got me thinking...

Do you give yourself enough power?

Do you give yourself credit for your successes? Or do you chalk it up to luck or the stars aligning in your favor?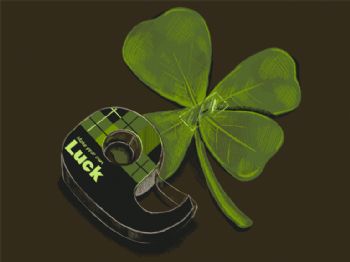 Can you take a compliment? Or do you demur and say "It was nothing..."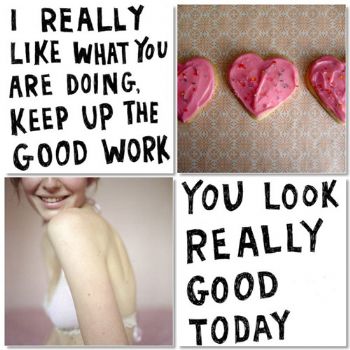 Do you look at other people as "inspiration" and think, "That's gonna be me someday! I can do that!" Or do you revere them as gods and goddesses with powers beyond your grasp?

Do you realize how powerful you are?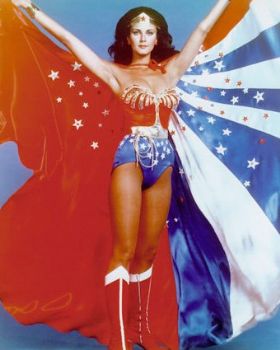 The difference between a lot of the people who get things done and the "regular guys" is nothing more than optimism, confidence, and persistence. Not a superpower. Not incredible talent. Not super smarts.

There's nothing keeping you from being a success story except yourself. Empower yourself.

Brag a little.

List 5 things you particularly excel at. Do it in the comments or on a post-it note. Mine are:

1. Writing
2. Standing up for the little guy
3. Keeping a secret
4. Mixing drinks
5. Running

Pretty cool, right?

And seriously, if you are amazing at those 5 things, what's keeping from adding to the list and mastering 5 more things you really want to?

If you really want to lose weight; if you can visualize yourself as leaner and fitter and banish the "I could never" mentality; if you realize AMAZINGSPARKPEOPLEMEMBER is no different than you could be...

Well, honestly, there's no stopping you.

(Images from leegovatos.com, galadarling.com, drjays.com)






Tuesday, December 07, 2010
One week into December, and I'm feeling better than all the days in November combined. Why? Because I'm not giving food power over my moods, because I'm taking time out for myself, because I'm in control of my own destiny.

I know that I can have a Christmas cookie here and there and not gain all of my weight back. I know it's about being smart . . . not perfect.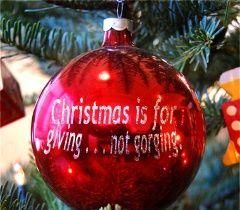 I went back and reread my blog from yesterday when I told you about my grandmother feeding me cookies (and a huge bowl of chicken cacciatore that I turned down) and then telling me my face looked fatter. So many of you were offended on my behalf that I started to think back to how many times I had stormed out at the horrible things she said to me in the past. I was "enormous." I was as "big as a house." I had thighs "the size of elephant legs" (yeah, I wish that one wasn't true either).

I guess after losing over 100 lbs, I realized that I could be a Size 2, eating those cookies and she'd still be criticizing some aspect of me. It's her way. It's like a test I can do nothing but fail. If I turn down the cookies, I'm insulting her baking prowess. If I eat them, I'm opening myself to criticism over my weight. And to think I can change the ways of an 80-year-old who grew up surrounded by women (a mom and eight sisters) and all of the cruel things they can say to each other, and the mind games and manipulation, is just pure folly plain and simple.

And I think that realization is just as much of a victory as those 100 lbs I've shed from my body.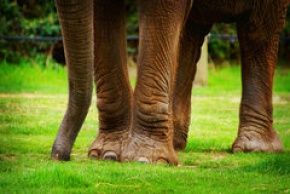 But despite the crazy things she says, I know she still loves me. In January, she sold me her rental property way below market rate and gifted me the down payment and that income has made a huge difference in our lives this year. I am extremely thankful for that.

Just like the holidays can't break me, her words can't break me. Not anymore. Just like I'm not giving food power, I'm not giving her verbal diarrhea power.

How do you give food power over you?

By banishing foods like cookies to the wayside, you are giving food power. By repeating the mantra "food is fuel" and zapping all the enjoyment of eating as well as the social aspect of food out of your life, you are giving food power. By referring to that golden wagon that you keep clambering onto, the one that has come to represent a perfectly healthy lifestyle and A+ food choices, you are giving food power. Do you beat yourself up after eating a slice of cake, or even worse, WEIGH YOURSELF afterwards? That's giving food power.

We've all heard of emotional eating; using food to fill a void in our lives or to combat feelings of loneliness, grief, stress, etc. We all know how unconstructive it is to use food as a crutch and to make ourselves feel better. Conversely, it's no more productive to beat ourselves up after a "bad day" or if we allow an indulgence (planned or not). Food just isn't worth it.



So when you have too many glasses of wine at a holiday party...


When you have one too many holiday treats...


When you can't stay away from that cheese platter...

Realize, yes, you have the capacity to make better choices. But you're not perfect. Food is not just fuel. We have taste buds for a reason. It is often the centerpiece of celebrations. It is used in many a social situation. And you will always be faced with it.

As my friend Amanda said so beautifully yesterday, "If I never lose another pound, can I still be a good person? Hell to the yes . . . Be proud of the fact that your body of today is not your body of six months ago. Sure, you may still have work to do … you're not perfect … but you're also none of those things that are going through your brain. Part of being healthy is making peace with the person you are, while still knowing that you can keep growing and changing and making better decisions." www.sparkpeople.com/mypage_public_jo
urnal_individual.asp?blog_id=3827298

Show food who's boss this season.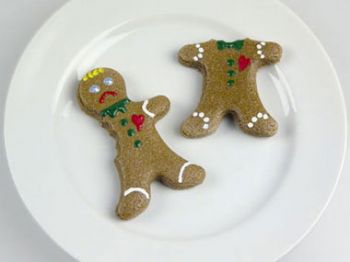 First Page
1
2
3
4
5
6
7
8
9
10
11
12
13 14 15 16 17 18 19 20 21 22 23 24 25 26 27 28 29 30 31 32 33 34 35 36 37 38 39 40 41 42 43 44 45 46 47 48 49 50 51 52 53 54 55 56 57 58 59 60 61 62 63 64 65 66 67 68 69 70 71 72 Last Page

Get An Email Alert Each Time KARVY09 Posts