| | |
| --- | --- |
| | KARVY09's Recent Blog Entries |


Monday, October 18, 2010
Yesterday was the duathlon and it was a gorgeous fall day and perfect for it! I ended up borrowing a friend's bike which means, yes, I didn't have my own, and no, I really, really didn't do any test runs before the day.

Oh well.




The first 2 mile run was fun, a really great course. I finished my run in about 19 minutes. And then it was time to find the bike (which I didn't really know very well in the first place...) and set off for a ride. Off I went. One thing I like about running is that there's nothing there to hurt your butt or ladyparts, LOL and after 10+ miles of bumps, turns and hills that's exactly what happens on a strange bike. It was a beautiful course though and a great day, so it was good to try something new. When I headed to the transition area, I was a little over an hour into clock time. And it was time to run again for 2.3 miles!

Whoa. When you've been pedalling for 45 minutes, the act of running is a completely different experience. My legs seemed to scream out "now what?" Needless to say, this run wasn't as fun or fast as the first one, probably about 22 minutes. And then I finished! After the race though, my chip timer didn't register though (with a lot of others it seems) but I think it was about 85-95 minutes of running/cycling.

And then I had a monster cheeseburger afterwards and looked it up afterwards and found out it was over 1200 calories. Oof.

The duathlon makes me want to train and do a triathlon for real someday. It's a whole different ballgame than a straight out run and I can only imagine what adding swimming to the mix would feel like. I love the water, but I'm not a strong technical swimmer, especially now that I have less body fat and my buoyancy has decreased!

Today is another one of those gorgeous fall days and I'm going to take a leisurely run for as long as I can today. I'm going to try to be better about my strength training this week and eating cleaner and getting myself back to pre-half marathon condition because (holy crap) I gotta run another one in less than a month. Yes, I'm a little cray cray!

Six weeks til 30 and I want to be in the best shape I possibly can.





Saturday, October 16, 2010
OMG, I have a duathlon tomorrow.

I'm so not excited for it or prepared for it, but I signed up and I'm going to do it. I don't have a bike so I'm going to borrow a friend's and just go for it.

This week has been a haze. I've been so physically exhausted since I got back on Tuesday and I've been feeling a little squiffy too. I'm back to tracking food and I'm top o' range (the range that's contingent on me burning 4000 calories per week, which hasn't been happening). I'm giving myself permission to do the best I can until Monday, when hopefully I can go full throttle. I bought some Breyers Light Coffee Fudge Brownie ice cream the other day and it's one of those things I can't control myself around, so I can't buy it so often. It's so effing delicious (and doesn't taste "light" at all) that I can't keep myself to the half cup serving (and neither can Jon since we've eaten about 2/3 of the 12-serving carton since Thursday.

I know I need to limit the little treats that have snuck into my eating habits. I have a little over six weeks til my birthday and I want to be in the best physical shape I can. I know I won't meet my weight goal of 165 by then, but I can be as strong and toned as possible and hopefully well into the 170s.

It's been strange watching the scale bounce around the 180s (after hitting 179 in August) and yet seeing so many positive physical changes in my body. I tried on a pair of Size 10 jeans while in Vegas and they fit (they were way too expensive to justify buying though!) which really bowled me over. I thought I'd be a horror show at kickboxing on Thursday night after a two week absence, but I had my best class yet and the instructor told me she could tell I'd lost weight since last class! LOL, I told her I had my fair share of mojitos and milkshakes in Vegas and hadn't had a real cardio workout in about a week and the scale had me up 7 lbs, but she said that it was noticeable. Who am I to argue with a professional, huh?




It's kinda nice not being a slave to that scale and knowing it's mostly BS at this point. I know when I make strength training a priority in December, I'm going to have a lot of weight fluctuation and it's good to get in that state of mind now.

So that's my hazy, somewhat lazy week. Hope you guys have a great weekend!





Thursday, October 14, 2010
Add this one to the ever-expanding list of inappropriate comments about my weight loss...

"I saw an old photo of you and it looked like someone took a straw, stuck it up your ass, and blew you up like a balloon."




OMG. I actually laughed pretty hard at that one because it was so freaking inappropriate, I was kinda at a loss for words.

No, the speaker was not under the influence when he said that...

The thing about such comments is that they makes me realize that I really can never go back to where I was. Knowing what people actually thought about you when you were larger is such an eye-opener. Not only do those random cowardly strangers who shout crap out their car windows when they drive by at 35 mph think those things, but the people who care about you (even those who TRULY care about you, and yes, the speaker does truly care about me) think those things too.

I can't go back. I won't go back.

And I WON'T disparage the "balloon girl" either because she doesn't deserve that. I won't be one of those former fatties who abuses her former self and others who were once in her situation. This balloon girl is free. If I'm a balloon, I'm full of perma-helium and I feel like I'm on the rise. There is no stopping me.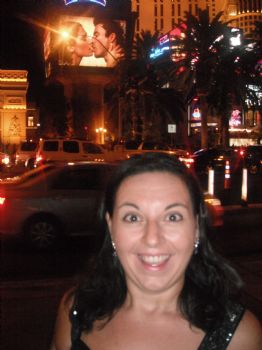 Wednesday, October 13, 2010
...stays in Vegas! So I'll make this one short...

Spent most of my days here lounging by the pool, swimming, and chatting with friends!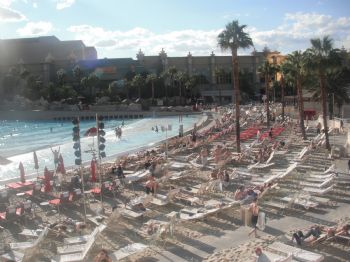 Had a horrible dinner at one restaurant but everything else was super delish! I had a bit of a stomach bug for the first couple of days so I made up for it in spades the next few days!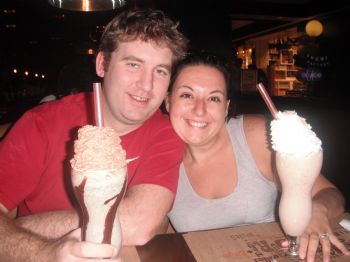 Met some cute creatures!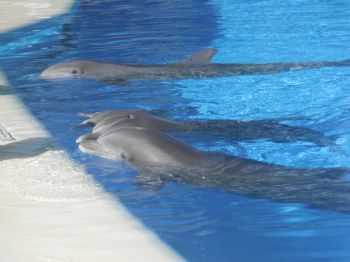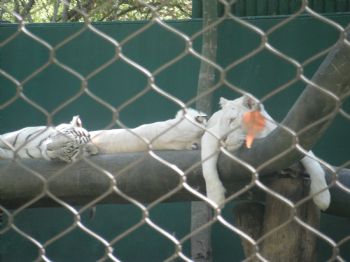 Wore the dress! And heels out dancing and partying for two nights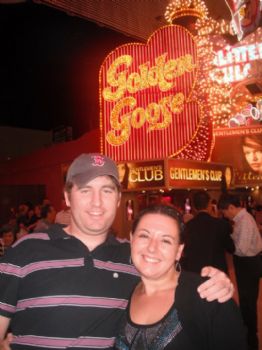 Gambled a little bit. Would like to say we "broke even" but that's what everyone says and that'd be lying.




And I'm exhausted! I did a lot of walking on my trip and I took a red eye yesterday morning and I'm still recovering! I'm looking forward to turning 30 next month. My 20s have been amazing and I've met so many wonderful people and done so many great things.

The scale has me up 7 lbs, but I know a lot of that is salt and travel bloat because while I ate and drank a lot of stuff I usually don't, I really didn't go crazy. I'm ready to rock out the rest of the year!






Tuesday, October 05, 2010
In case you missed it, I posted my extremely lengthy half marathon report last night: www.sparkpeople.com/mypage_public_jo
urnal_individual.asp?blog_id=3692218 . Thanks so much for all your heartfelt congratulations and well wishes. I love you guys!

A lot of you have asked, "When's the marathon?"

Whoa there.

I'm a bit crazy. I'm running my second half marathon on November 14th. But a marathon just seems... whoa. My body almost shut down after 12 miles of hard running so to double the distance I just did just seems like something utterly fantastical. But then again, 13.1 miles seemed the same last year, so who knows?

The plan as of now is to keep doing what I love. I love running and I love seeing what my new body can do. So I've got the half marathon in a little over a month, I'll do a Turkey Trot on Thanksgiving (I'm undecided as to which one), and a Jingle Bell 5K right before Christmas.

Then?

Well, then I'm going to use the gift certificate I won in a raffle a LONG time ago for six personal training sessions to work on my strength training and my nutrition. I need someone to tell me exactly what to do when it comes to ST. Totally unlike the cardio, where I can usually wing it and mix it up here and there and still stay motivated. I also want to focus more on getting the right balance of food and exercise so hopefully by next spring or summer, I can get to my "happy weight." I don't mind taking it slow at this point. I know my body is in great shape, even with the extra 25-30 or so pounds on my tummy and thighs. I got 100 lbs off in 14 months and I'm super happy about that, but if losing these last 30 takes a little longer in order for me to build muscle and make sure it stays off, then consider me in this for the long haul.

And then?

Then I'll do my spring races. And see what happens from there. I might feel compelled to run a marathon next year. Or I might save it for sometime down the line. I'm still fairly young. It's always nice to have something to look forward to, right?

But for now...

Vegas. I'm channeling all that leftover race adrenaline into this trip. I cannot wait! It's my reward to myself for working so hard this year and making this last year of my 20s the best yet.

I'm proud of myself for what I've accomplished with my running this year, but I know that I'm not special. I know that all of you can strive for amazing things that you always believed were impossible and out of reach. I know because I've seen so many stories on SparkPeople about overweight and obese people doing things that many thin people cannot. I know, because I was there. Two years ago, I was the most defeatist person you'd ever meet. I was miserable because I spent a lot of money going to school and was working dead-end temp jobs and learning no real skills. And I stuffed myself and sat around and was ANGRY all the time. I think back on it now, how miserable and angry I was even though I still had so much going for me (newly married, well educated, a family who loves me) and how much energy I devoted to letting that anger and resentment eat me from the inside, and I can't believe I'm the same person.

These little fitness and non-scale victories that I have chronicled on my page saved me from wasting the rest of my 20s and maybe even my 30s and 40s. That's why a few blogs ago, I begged you to give yourself 2% of your day to push your body and see exactly what it can do.

I see a lot of people who see the 1000 fitness minutes award on SparkPeople and say that they can't exercise that much. Just give that 2% (30 minutes!) of your day and stretch your body for 5 minutes afterwards and you have 1,050+ minutes in a month.

I didn't mean for this blog to turn preachy and I hope it doesn't sound that way, but if I could bottle up this feeling I have and give it to you guys, I would. But I can't. I can just tell you about how it's changed my life and hope that you'll struggle a little bit at first to reap the rewards in the end.

Onward.





First Page
1
2
3
4
5
6
7
8
9
10
11
12
13
14
15
16
17
18 19 20 21 22 23 24 25 26 27 28 29 30 31 32 33 34 35 36 37 38 39 40 41 42 43 44 45 46 47 48 49 50 51 52 53 54 55 56 57 58 59 60 61 62 63 64 65 66 67 68 69 70 71 72 Last Page

Get An Email Alert Each Time KARVY09 Posts