| | |
| --- | --- |
| | KARVY09's Recent Blog Entries |



Monday, September 20, 2010
Did you go off-track this weekend? I know I didn't have a stellar nutrition weekend, though I did make up for it by burning thousands of calories. Still, more sodium and fat than is good for me.

Pizza night on Friday with family... four small slices of the best cheese pizza in the world.




Then burgers and fries with friends on Saturday... not fast food, from a local joint. Very worth it.




And for dinner... two more small slices of that cheese pizza.




I did fit it into my nutrition range and the carbs did help my Sunday run, but I know it wasn't the best stuff for me. But I own it. I have a public food tracker that I'm not ashamed to put out there. I live my life like everyone else and every slip up or extra indulgence is a learning experience. I don't claim to be perfect just because I lost 100+ pounds and am considered a motivator.

The holiday season is coming up and chances are we're all going to screw up at least once, probably many, many times. The trick is that we can't say "Aw, eff it!" after a slip up. Promise me you won't go into a shame spiral after digging into your kids' Halloween candy or having three slices of pie at Thanksgiving or way too much "holiday cheer" at the office party. OK?

Because I've seen it before. So don't disappear for awhile and then resurface around January with a few (or dozens of) extra pounds. We'll miss you and you can lose weight or at least maintain it during these holidays. I PROMISE.

So, recite after me...

I, [your name], promise that when the goblins approach in October, the turkey bingefest looms in November, and the Yuletide indulgences creep around every corner in December, I will:

1. Allow myself treats every now and then to keep myself sane.
2. Not beat myself up when I slip-up or go off-track.
3. Keep Sparking, tracking (or food journaling), and challenging myself with new goals.

I know that the holidays can't break me. No candy or pie or cookie is going to change who I am as a person or is going to break my resolve or destroy any physical or emotional progress I have made.

Signed,
[Your name]







THE HOLIDAYS AND WEEKENDS CAN'T BREAK ME. CAN THEY BREAK YOU?





Sunday, September 19, 2010
10 MILES!









1:56:33, 11:40 pace, and 9 ClifShot Blox and 80 oz of water consumed!

I did 5 laps around a local pond that is 2 miles around and stopped for a swig of water and some fuel at my car after each lap. The breaks were pretty short, so I doubt I rested for much more than 5 minutes.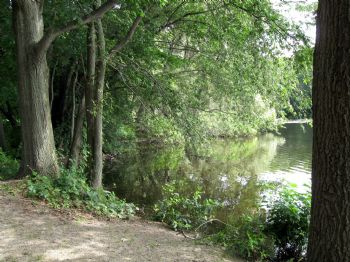 Surprisingly the first lap felt like the hardest and I was worried it was going to be a tough running day, but once I got into the groove, I was on fire! I haven't had what I consider to be a "stellar" run in about a month, so this one definitely boosted my confidence levels just in time as the half marathon is in less than two weeks. And this course is hillier too!

Afterwards, I went to Whole Paycheck Foods (I think I got that moniker from NOTABOUTTHEFACE, lol) for the first time in YEARS because it was nearby. I do love the food here, but it is dangerous because I just want everything in there. Got some sushi for lunch that was killer! Multigrain rice, tuna and avocado roll. Oh gawd. And then I got a rosemary sourdough and some spinach dip to bring to a dinner tonight to be served with some red peppers, broccoli and baby carrots.

Da running plan for the next two weeks...

9/21: 5 miles
9/23: 5 miles
9/25: 5K race
9/28: 4 miles
9/30: 2 miles
10/3: HALF MARATHON

Oh, and yesterday, Jon and I went kayaking on the Charles River with some friends and it was SO much fun. We used a Groupon we bought earlier this summer so we only spent $20 for the 3-hour rental. It makes me want to buy a kayak sooooo bad! Two hours of rowing is a great arm workout!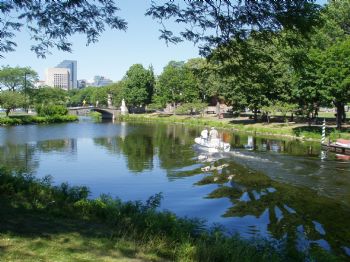 Friday, September 17, 2010
My favorite cardio activity on non-running days is kickboxing. I know that when I first went to a class, I was extremely intimidated, because the name of the class sounds like I need to be some sort of ninja warrior to be adept at it. This is simply not the case.

I've gone to kickboxing classes with three different instructors now, so I feel like I have a pretty good handle on what a class consists of, so I thought I'd break it down for any Sparkers who might have thought about going to a kick class but have been hesitating because of that ninja warrior syndrome.

You do not have to be Jackie Chan to excel at and love kickboxing.

Simply put, kickboxing revolves around a series of punches, knees, and kicks, but often other cardio such as jogging and jumping are incorporated in between sets of moves. In most cardio kickbox classes, you do not wear boxing gloves or punch a bag. You're punching and kicking an invisible target, that yes, is thin air. The instructor might instruct you to jab (punch forward) for a certain amount of time and then add an uppercut or a hook as well. Switching between different punches works wonders for your body because you necessarily have to work muscles you might not otherwise use in order to switch between the different punches.

To further mix it up, the instructor might throw in a knee or kick combination in there once you've gotten the hang of it (jab, cross, knee, kick!) which might mean that you punch with your right arm, then your left, raise your right knee to your chest and do a side kick with your left leg. Again, I find these combinations to be highly effective in pushing my body and "hidden" muscles to get involved in my workout.

You might "travel forward" or "travel back" when punching in order to combine an arm workout and a leg workout. My favorite part is when the instructor asks us to jog around the room for an interval because I'm usually the fastest one in the room. Surprisingly, a lot of people at my gym who do kickboxing are NOT runners. Kicks and knees might involve a bit of pylometrics (jumping), but they don't have to, and a good instructor will show you both low- and high-impact moves.

Kickboxing is a full-body workout. You are engaging your arms, legs and core and burning calories when you do it. It is also an abs workout, as some of the moves necessarily require you to bring your abs to the party. Some instructors will add a separate abs/strength workout at the end of the class that includes pushups, crunches, etc. but not all classes will this kind of matwork and will instead incorporate strength workouts with the cardio (punching with hand weights, for example). My favorite instructor will have us balance on one leg and do kickouts with the other leg before switching. If anyone has ever done Jillian Michaels' 30-Day Shred, this is similar to the one she does with weights and I enjoy this because it's a great gauge of how strong you are getting! When I first started, I could barely balance for three seconds and now I can complete the entire interval and am bringing the kick higher and higher each time.

Just like any class, kickboxing can be tailored to fit your overall fitness level. First of all, I have seen women who are over 400 lbs successfully complete a kickboxing class, so I don't believe that being "too big" for a kickboxing class is a good excuse. The bigger women in our class modify their moves by kicking and punching lower, doing low-impact versions of cardio exercises (jumping jacks and jump rope) and using the wall as a support for flexibility exercises (raising one leg and kicking, for example). I love that kickboxing is so inclusive in this way.

As someone who gets bored with mat workouts and strength training I absolutely credit kickboxing for building my strength in a way that is fun and simultaneously burns calories. I was terrible at first. I punched and kicked in the wrong direction, missed out on a ton of combinations, etc. But it was OK! After only two classes, I got the hang of it and improved drastically. Kick is also a terrific stress reliever after a tough day. Where else can you sweat like a maniac and take out your frustrations on an invisible opponent without being deemed a little cray-cray, eh?

I think that's about it! Hopefully, this has inspired some of you to take a kickboxing class soon!






Friday, September 17, 2010
I read a blurb in Woman's Health this month which stated that people who identify themselves as being an athlete will have an easier time staying motivated in exercising and staying active. Therefore a person who self-identifies as a runner will be more likely to run regularly compared to someone who views running as just a miscellaneous activity or hobby that he or she is involved in.

I got to thinking that if I repeat this mantra in my head with other things in my life, it might help me to be more productive. So don't be meek in identifying yourself positively with some of the activities you love.

If you take the bike out every once in awhile, tell yourself: YOU ARE A CYCLIST!




If you've started the Couch to 5K program and you are running 3 times per week: YOU ARE A RUNNER!




If you go to kickboxing once a week: YOU ARE A KICK STAR!




If you rock it out around your block all the time: YOU ARE A POWERWALKER!




If you love yourself a yoga class: YOU ARE A SUPER FLEXIBLE YOGINI!




If you devote your time to regular strength training: YOU ARE A BADASS WEIGHTLIFTING BABE (or DUDE)!




So on this Friday, identify yourself positively with your favorite things and hopefully that will put you in the mindset to get some of them accomplished.

I AM A RUNNER. 10 MILES... HERE I COME!





Thursday, September 16, 2010
Yesterday, I went out for a run and was busting it out pretty fast (9-10 minute miles) for the first 2.5 miles until I was stopped by a lady looking for her dog who was pretty sure that she saw her (Daisy) in the underbrush, so I half-ran/half-walked around the area trying to spot the poor Aussie Shepherd. No luck, unfortunately, and I know she's been looking for a couple of weeks since I'd seen her posters in the area, but I'm glad I could help out as much as I could.

So it turned out to be a walk/run, because by the time I'd walked a bit, I'd kinda lost my momentum, but I was OK with that. It was a gorgeous afternoon that made me happy to be alive. Sun on my head, sweat on my brow, jaunting around the neighborhood. It felt good.

Hard to believe that a year ago I was freaking out about my first 5K and whether or not I could do it. I'm running that same 5K next week and my first half marathon in a little over two weeks. I'm a competitive person by nature, and I get flashes of that every so often... Oh, I want to run the 5K in 30 min or I want to get around 2:30 for the half, but in the end, none of that really matters. What matters is getting it done, running it out for the love of it. PRs are nice, but PSs are better (personal satisfaction!).

Sometimes I worry about getting comfortable where I am because I feel so good right now when I definitely do want to get these last 25-30 lbs off even though I've been at the same weight or thereabouts for a month now. But the training runs leave me ravenous sometimes and I know that I just can't do a lower calorie range until I'm done. So I've set it for a 1 lb loss per week (as opposed to 2) and if I need to sacrifice "quick loss" or being at 165 by my birthday, then so be it, but I'm just trying to burn as many calories as I can!

Here's my lunch from yesterday CCBLT (Chipotle Cheese BLT)





Two slices of Ezekiel Sesame bread, two strips of Leidy's uncured bacon, fresh tomato and lettuce, and a wedge of Laughing Cow Light Chipotle Cheese. Yummy. If you haven't tried Leidy's bacon yet, you should look for it in your supermarket. It's uncured and only has 70mg of sodium per serving. Considering that most brands have 200+mg, that's pretty good if you're watching your salt intake! It kind of counterbalanced the Laughing Cow, which is salty, but oh-so-good. Chipotle is one of the new flavors and it's by far my fave.

CALORIES: 279
CARBS: 33
FAT: 9
PROTEIN: 12

Tonight is kickboxing with my regular Thursday night instructor, so I'm hoping I won't be in pain for three days afterwards like last week when I went to the Friday morning (ab heavy!) class. This weekend I'm hoping to get out on the river and kayaking as well as knocking out my first 10 mile run, so I'm excited!



First Page
1
2
3
4
5
6
7
8
9
10
11
12
13
14
15
16
17
18
19
20
21 22 23 24 25 26 27 28 29 30 31 32 33 34 35 36 37 38 39 40 41 42 43 44 45 46 47 48 49 50 51 52 53 54 55 56 57 58 59 60 61 62 63 64 65 66 67 68 69 70 71 72 Last Page

Get An Email Alert Each Time KARVY09 Posts